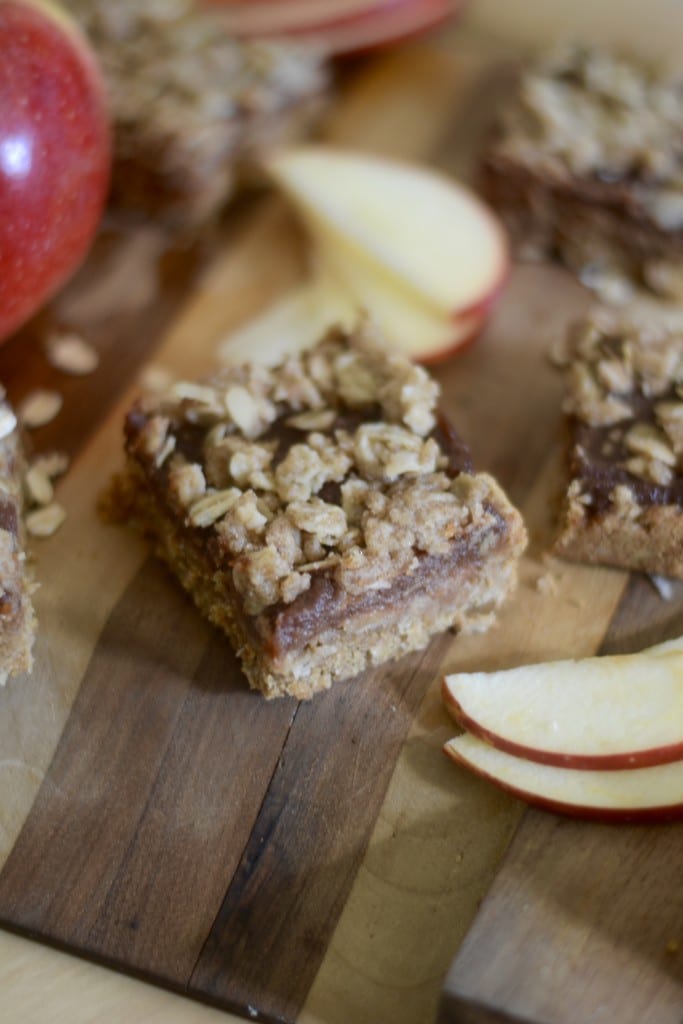 Ah, fall is in the air. Right? I mean I wouldn't know since I cannot breathe out of my nose right now. I know, I know, weren't you all just sick? Why, yes, in fact we were. I am just as annoyed by this sentence as you. I am hoping we are getting it out of the way early in the season so that by the time the dead of winter rolls around, we are fit as fiddles. I can dream.
This past weekend would have been the perfect time to visit an apple orchard. It was sunny and in the high 60's/low 70's. It did rain a little but it didn't last all day long. I would have enjoyed my family apple picking adventure, but Mike had football games to coach and I had to take my rightful place in the family as the booger wipe and cough reflector. Like seriously, I have tissue kids. You don't have to use all parts of my clean shirt as a tissue.
But, who am I kidding? The trip this past weekend would have been one of us chasing Andy through the apple orchard. The other one of us wearing Jack in the baby carrier asking the other if we need any help. We wouldn't actually have picked any apples off of actual trees because Andy wouldn't let us stop long enough to try. I would bust my butt trying to get a picture of the two boys and be thwarted by Andy's short attention span and Jack wanting to crawl off into the sunset. Mike would be standing off to the side asking if I got my one fall activity out of my system for the year.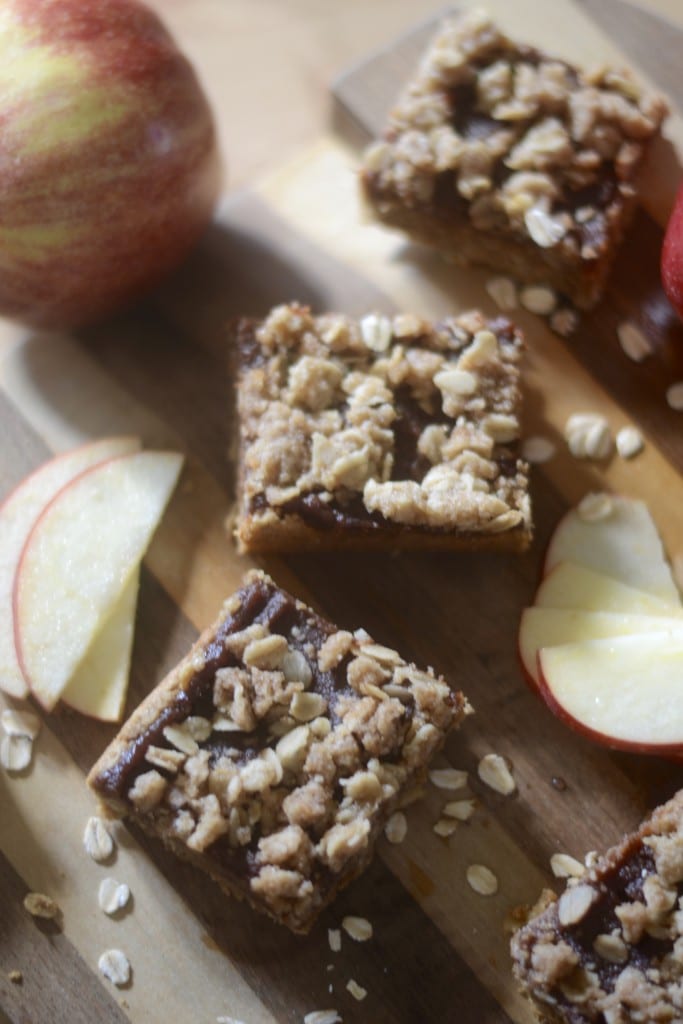 Yes, a glorious day indeed!
By the time I actually get around to planning an outing, the weather will have turned and all the apples will have been picked over. Which, if I remember correctly, is exactly what happened last year.
Maybe Mike is right? Maybe we should just scrap the outing. I have no problem with purchasing apple butter in the warm comforts of my favorite grocery store while both children are happily contained within a shopping cart. Yep. Maybe I will even add in some cider beer to the cart too. Why not?
Time to get my pumpkin patch visit planned out.
Sorry mike. If we aren't going apple picking we are FOR SURE doing the pumpkin patch.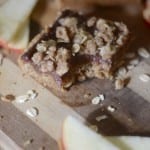 Oatmeal - Apple Butter Squares
Peanut butter oatmeal crust, a layer of seasonal apple butter, and topped off with a oaty/granola crumb topping. Perfect for fall time snacking.
Ingredients
For the Crust:
1

Cup

Old Fashioned Rolled Oats

1

Cup

Whole Wheat Pastry Flour or Cake Flour

1

Teaspoon

Baking Soda

1/4

Teaspoon

Salt

3/4

Cup

Creamy Peanut Butter

melted

1/2

Cup

Loosely Packed Light Brown Sugar

1

Teaspoon

Vanilla Extract

1/2

Cup

Low-Fat Milk or Almond milk

1

Cup

Apple Butter
For the Crumb Topping:
1/3

Cup

Old-Fashioned Rolled Oats

1/3

Cup

Loosely Packed Light Brown Sugar

2

Tablespoons

Whole Wheat Pastry Flour or Cake Flour

2

Tablespoons

Unsalted Butter

at room temperature

1/2

Teaspoon

Ground Cinnamon

1

Teaspoon

vanilla Extract
Instructions
Preheat the oven to 350 degrees F. Spray a square 8x8-inch baking dish with nonstick spray.

Combine the oats, flour, baking soda, and salt in a small mixing bowl. Set to the side.

Add the peanut butter and brown sugar to the bowl of an electric stand mixer fitted with the paddle attachment. Cream on medium until lighter and fluffy. Add vanilla and beat until combined. Scrape down sides as needed.

With the mixer on low speed, add in the dry ingredients a little at a time. Pour in the milk and mix until dough forms.

Press the dough into the prepared dish. Spread apple butter over the top.

Add the butter, flour, brown sugar, oats, vanilla, and cinnamon to a small mixing bowl. Use your fingers to combine until the butter is evenly distributed.

Scatter the crumb topping over the top of the apple butter. Slightly press into the apple butter.

Bake for 25-30 minutes until golden. Let cool completely in pan before cutting into 9-12 squares.
Recipe via How Sweet It Is Seriously Delish Cookbook