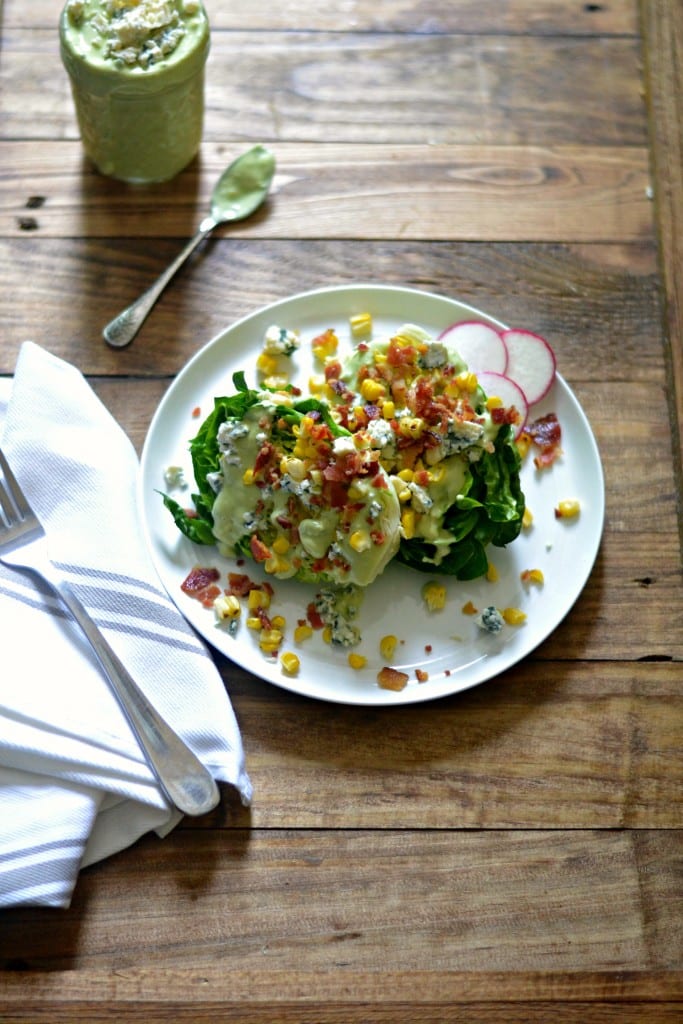 Summer is all about adventures. My five year old niece told me a few weeks ago, "It's summer, Aunt Stefanie. You should come over any day because, like, every day we are going on so many adventures." This mentality works out perfectly in our house because I have two antsy pants' who cannot sit still. I am clearly talking about Mike and Andy. Weezer is my soul mate because we could sit on the couch all day…clearly it is not him!
Every morning Mike asks me, "So what are we doing today?" And every morning I roll my eyes and try to rack my brain for something to do.
We took Andy to the zoo for the first time. Here is a question for ya; who was more excited, me or Andy? ME! OF COURSE! I had not been to the zoo for ages. It changed so much, yet was exactly as I remember it. Mostly the smells in the different animal houses. Sorry.
One of the main things I was excited about was the little novelty wax figure you can buy at the zoo. It is made in this totally retro bubble glass machine. The hot wax pours into the mold and it is pressed together, then voila! Wax statue to take home all for the low, low price of two dollars. We crowded around the machine and then when it was done and cooled, I handed it to Andy. I was totally let down because the oooh and ahh reaction I was expecting was instead a "Hot" and not wanting to hold the figure reaction. Hmm, kids.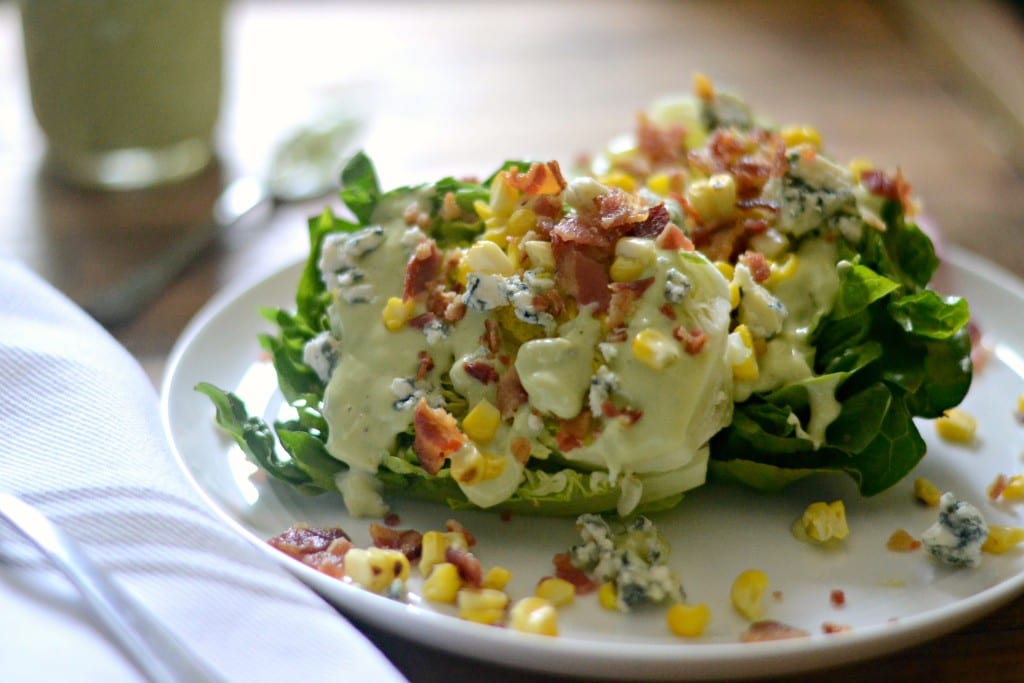 Since I was there mainly for the take home novelty (and Andy's precious childhood memories of course) I happily carried around the little wax dolphin statue all day.
Novelty keepsakes are cool and all, but novelty food items? I have never eaten foam anything on a dish or inhaled an alcohol mist instead of downing an actual liquid beverage. The closest I get to novelty food is a chopped salad, mini doughnut, or a wedge salad. The basic wedge salad is not that appealing, honestly. A big hunk of watery, tasteless lettuce? Nah.
I spiced up the norm with Jessica's recipe for creamy blue cheese-avocado dressing from her cookbook Seriously Delish instead of plain old blue cheese. What is more summery than a nice ripe avocado? On top of that I added some grilled, charred fresh summer corn cut off the cob. And the finishing touch was substituting some butter lettuce instead of iceberg.
Mike saw the pictures of this salad on Instagram and said, "Now that's a salad I could eat!" Shocking right? Maybe he likes a good novelty too!
Summer Wedge Salad with Charred Corn and Blue Cheese-Avocado Dressing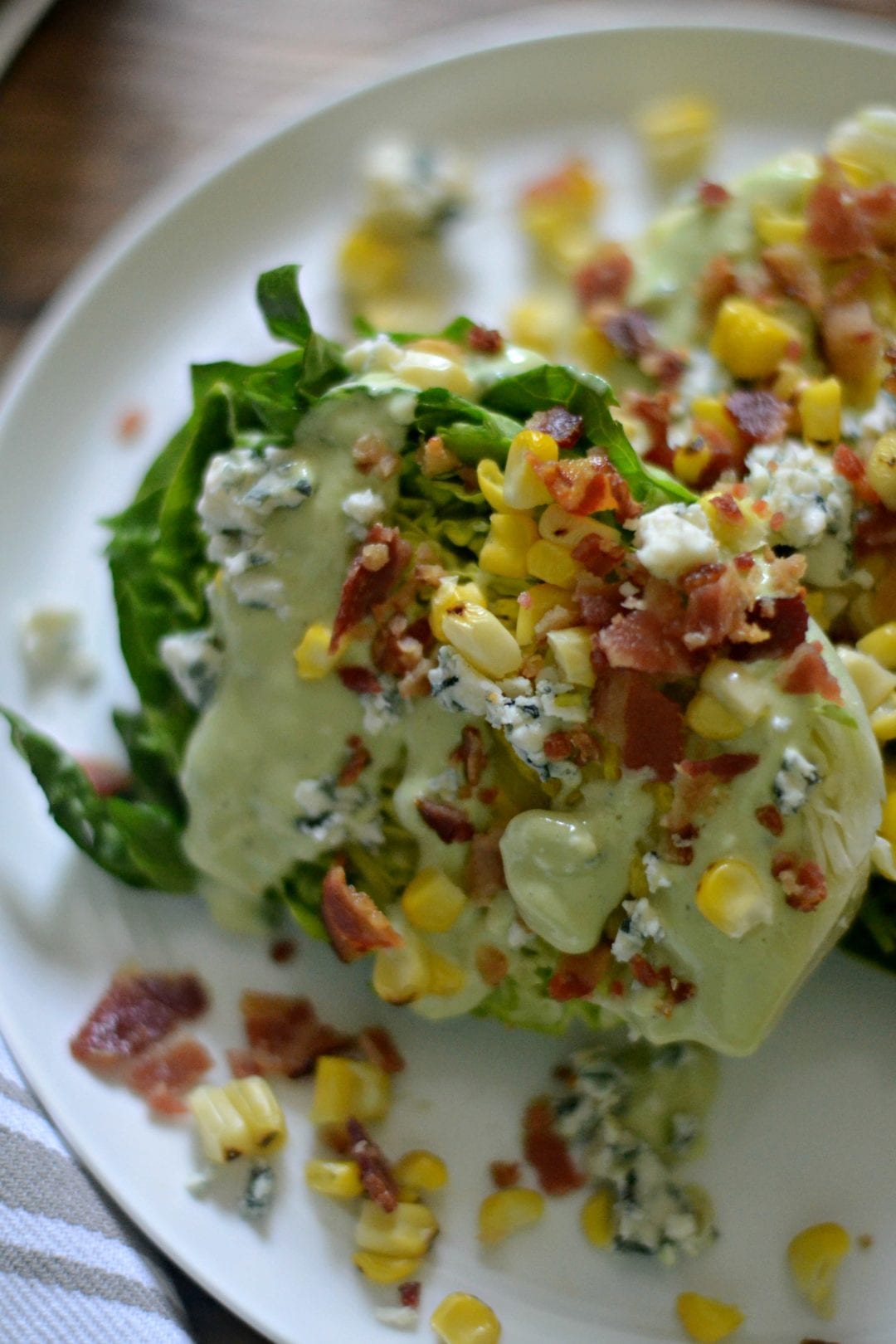 A summer version of the classic wedge salad. Wedges of butter lettuce drenched in blue cheese- avocado dressing and topped with crispy bacon, blue cheese crumbles, and charred fresh corn.
Yields: 2 large salads or 4 small salads
For the Dressing:
1 Very Ripe Avocado, pitted and peeled
1 Garlic Clove, minced
Juice of ½ a Lemon
6 Tablespoons Low-Fat Buttermilk
1 Tablespoon Mayonnaise
1 Tablespoon Plain Greek Yogurt (full-fat or fat-free)
¼ Teaspoon Salt
¼ Teaspoon Freshly Ground Black Pepper
6 Ounces Blue Cheese, crumbled
For the Salads:
2 Small Heads of Butter Lettuce, halved length-wise
6 Strips of Cooked Crispy Bacon, chopped
1 Cob of Fresh Corn, boiled and then grilled
3 Ounces Blue Cheese, crumbled
Freshly Ground Black Pepper
First make the dressing. Add the avocado, garlic, lemon juice, buttermilk, mayonnaise, Greek yogurt, salt, and pepper to a food processor. Blend until smooth and creamy. Scrape down the sides as needed. Once the dressing is combined, add the mixture to a small container. Mix in the blue cheese. Cover with lid and refrigerate until ready to use.
Boil the corn on the cob until corn is tender. Either place the cob on the grill over high heat or over a low open flame on top of the stove burner until each side is charred. Set off to the side to cool. Once cool to the touch, use a sharp knife to cut the kernels off the cob.
To assemble the salad, place two halves of the butter lettuce cut side up on a plate. Cover each half with a few tablespoons of dressing, then some crumbled bacon, corn kernels, and blue cheese crumbles. Finish off with freshly ground black pepper and then serve.
Preparation time:

20 minutes

Cook time:

12 minutes

Total time:

32 minutes