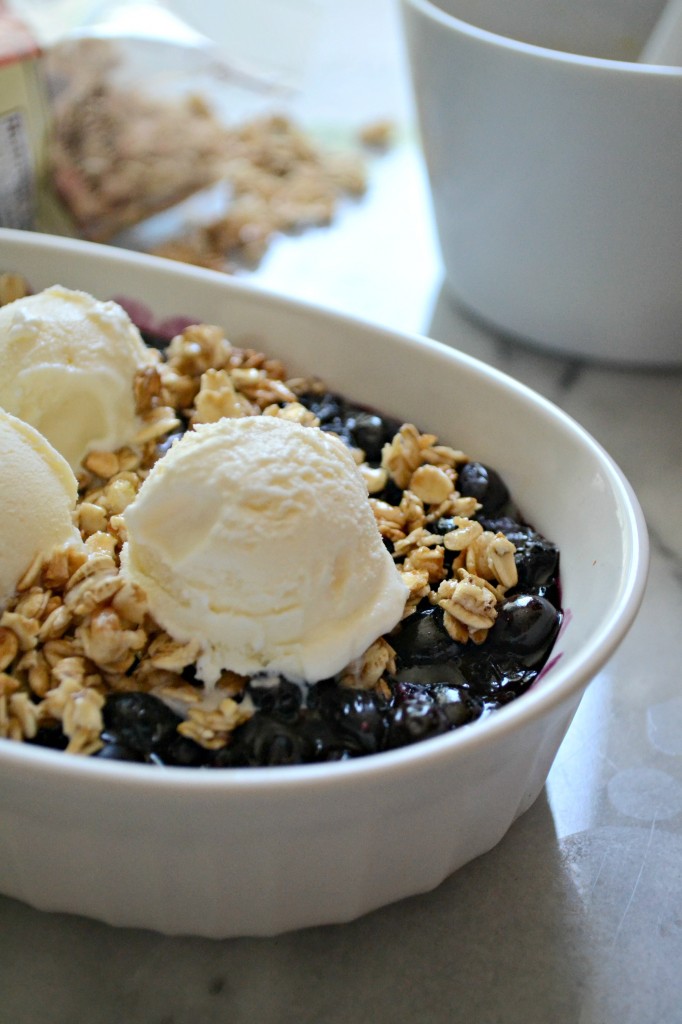 Crisp? Or crumble? What is the difference? I read up on it but I don't want to bore you with baking basics. All that matters is that it tastes good! Like really really good. And it doesn't require turning on the oven!
Whenever I think about crisps/crumbles, I think of one of my best friends. Is it because we have warm memories together and she is sweet? Yeah, sure. Maybe. But really it is because of this amazing story of what her then boyfriend (now husband) got her for their anniversary. Or was it Christmas? I can't really remember. Most of my college memories are clouded in a haze of booze/sleep deprivation/ caffeine overload.
And of course all the knowledge I crammed into my brain too, Mom and Dad.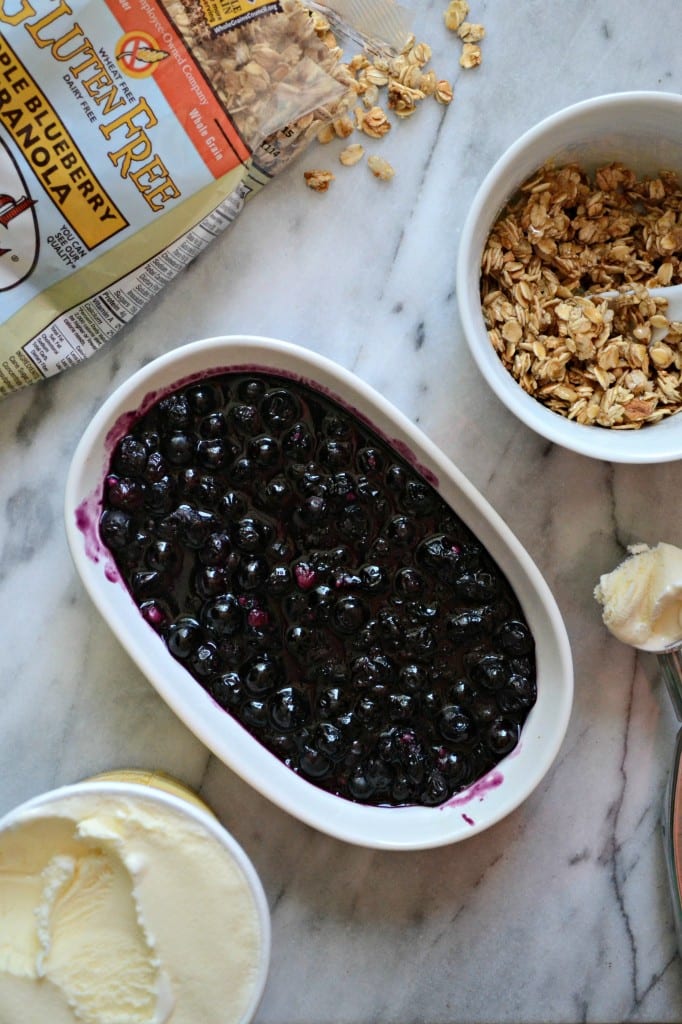 Anyway, my friend was totally expecting her BF was going to get her a puppy. They went looking at dogs a few days prior so she felt pretty strongly that this hunch was correct.
On the day of the gift exchange he showed up at our apartment carrying a big laundry basket with a blanket over it. She was waiting for a little bundle of fur to poke its head out and greet her with warm snuggles and tons of little puppy breath laced licks.
Instead, what she saw when he pulled the blanket off the top of the laundry basket was a baking dish, oats, butter, sugar, and about three pounds of apples.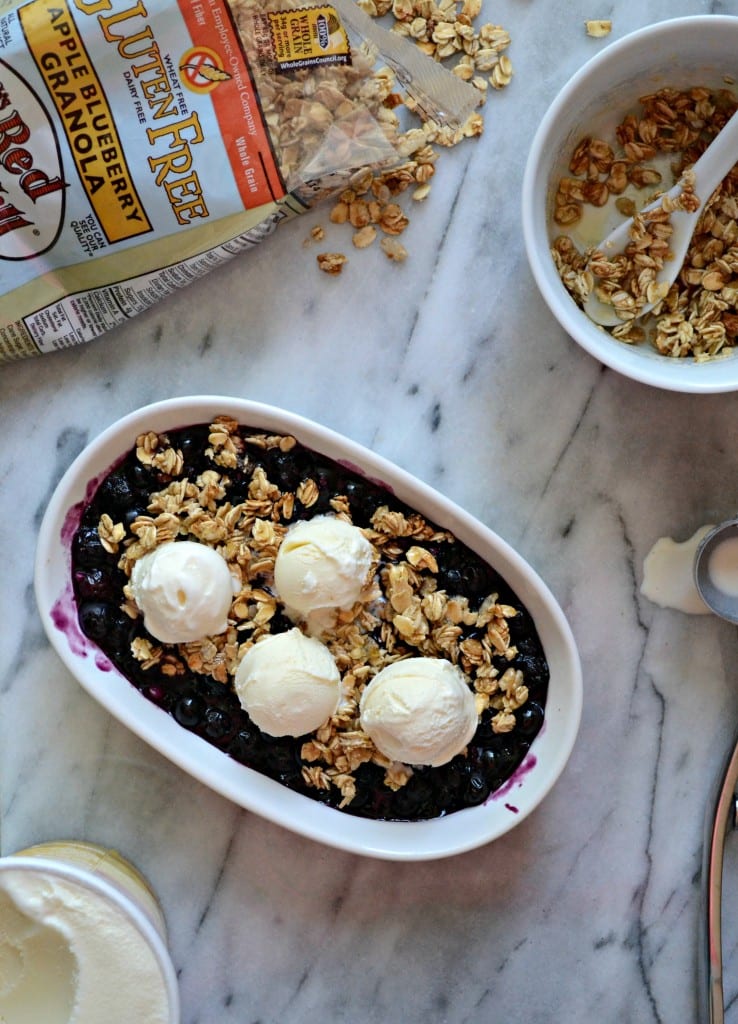 My friend started to cry a little since she was all geared up for a puppy and instead was greeted with the ingredients to domestic bliss. Her BF told her that he had planned they would bake together because he knew how much she loved apple crisps. Thoughtful, yes, but sooooo not a puppy.
So, my friends, I know it isn't a puppy. But you didn't come to my food blog looking for a puppy in the first place, so I know you aren't let down. If anything, you should be super happy that you get a recipe for a sweet treat that won't melt while inside the comfort of your house this summer.
This dish features a great gluten-free granola from Bob's Red Mill. They graciously gave me some to try out. It was one of the main inspirations for this dish. Also, they are one of the many awesome sponsors of #TheBacheloretteParty Stephie and I have been hosting for the last few weeks.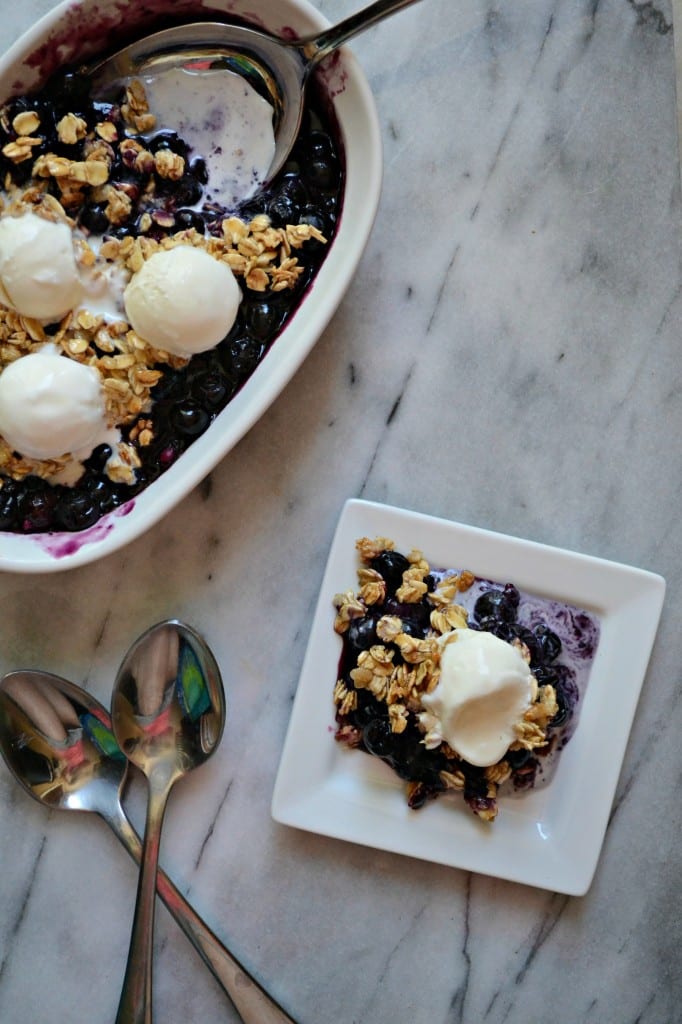 We both have been featuring recipes using some of our sponsors' products for the past month. We will be giving away a ton of great stuff in the near future so keep your eyes peeled and your bellies full of this crisp in the meantime!
Oh! And don't forget to join Stephie on Twitter for live tweets during The Bachelorette tonight! I will be on a little mother-daughter trip so I will be back to join the party next week.
I did receive product to test from Bob's Red Mill, however all views and opinions are 100% my own. If I didn't like it, you guys wouldn't hear about it!
Related posts: