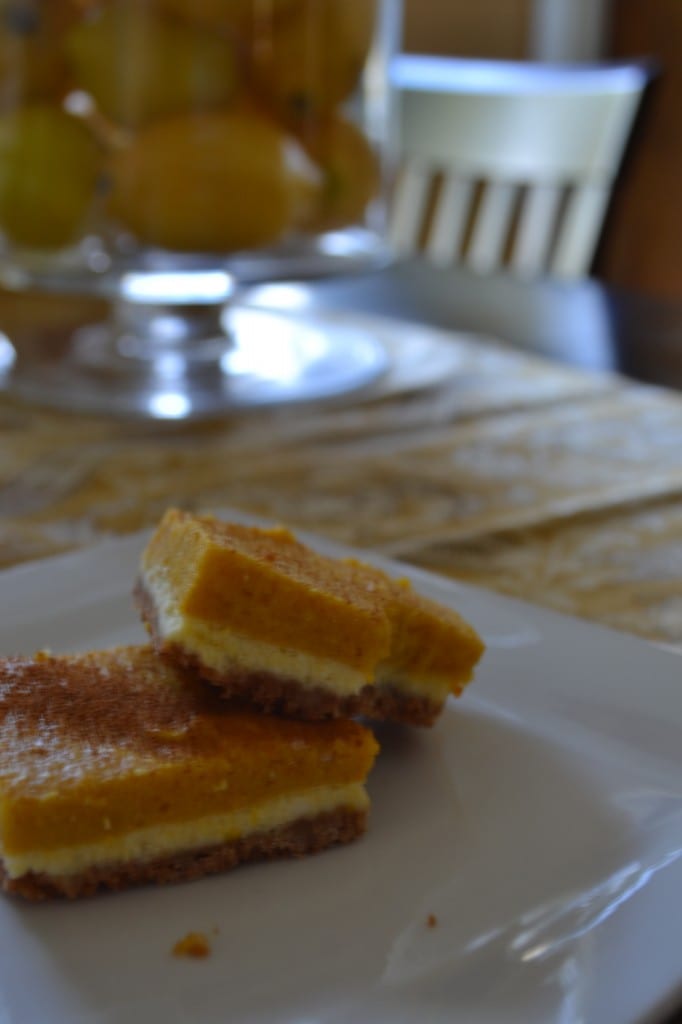 Being the wife, girlfriend, boyfriend, or partner who does all the cooking in the relationship is a hard enough job. But, throw on top of that cooking for a picky eater and you really have your work cut out for you! You know the things you are cooking are delicious, but getting them to believe it takes a little time. My husband of three months and I have been together for close to seven years and I am proud to say that last year I finally got him to break his, "I don't eat anything that is green" rule. So, today, I had three goals; try and make my Mom's pumpkin cheesecake bars successfully in one try, don't ruin my favorite white t-shirt, and to get him to eat pumpkin and like it! (Spoiler Alert: I only succeeded at one of those goals today.)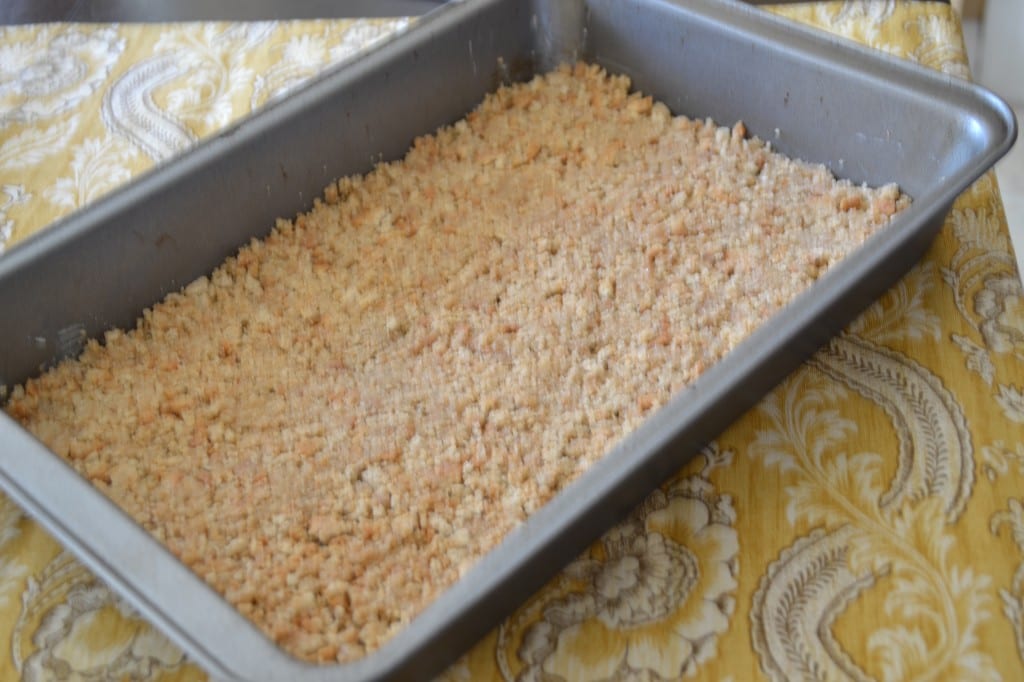 Crust Ingredients
32 Vanilla Wafers, crushed
1/3 Cup Brown Sugar
1/4 Cup Unsalted Butter, melted
*Mix ingredients. Add to a buttered 13 x 9 pan and pat out evenly. Bake for ten minutes at 350 degrees.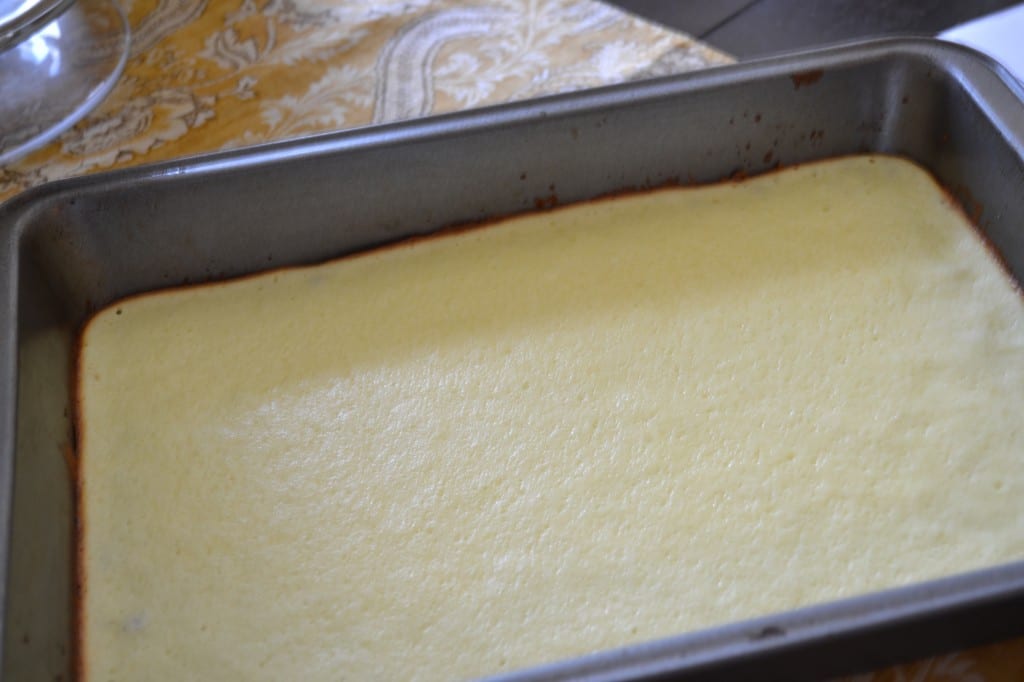 Cheesecake Layer Ingredients
8oz Cream Cheese
1/2 Cup Sugar
2 Beaten Eggs
*Using a hand mixer, incorporate the sugar into the cream cheese then add the beaten eggs. Mix until smooth. Pour mixture over the crust and bake at 350 degrees for 20 minutes.
(Note to the reader: Do not mix the eggs and sugar at the same time and then try to add in the cream cheese. If you do this you will end up with a lumpy mixture that when cooked looks like cottage cheese. You will then be forced to throw out your crust and cheesecake layer and start over. At this point you will also be thankful that you bought two blocks of cream cheese, just in case.)
Pumpkin Layer Ingredients
3 Egg Yolks
3 Egg Whites
Small can of Pumpkin
1/2 Cup Evaporated Milk
1/2 TSP Salt
1/4 Cup Sugar
2 Packages of Unflavored Gelatin
1/4 Cup Boiling Water
1/4 Cup Cold Water
1 TSP Cinnamon
*Dissolve the gelatin in the boiling water, then add the cold water and take off the heat. Mix egg yolks, sugar, salt, evaporated milk, & cinnamon. Add in the can of pumpkin. Over medium/low heat, cook the pumpkin and egg/sugar mixture until it thickens and large bubbles start to form. Remove from the heat. In a large bowl, combine the pumpkin mixture and the gelatin. Cool well. Beat the egg whites until stiff peaks appear. When pumpkin mixture has cooled, fold in the egg whites. Pour mixture over cheesecake layer and refrigerate until gelatin has set.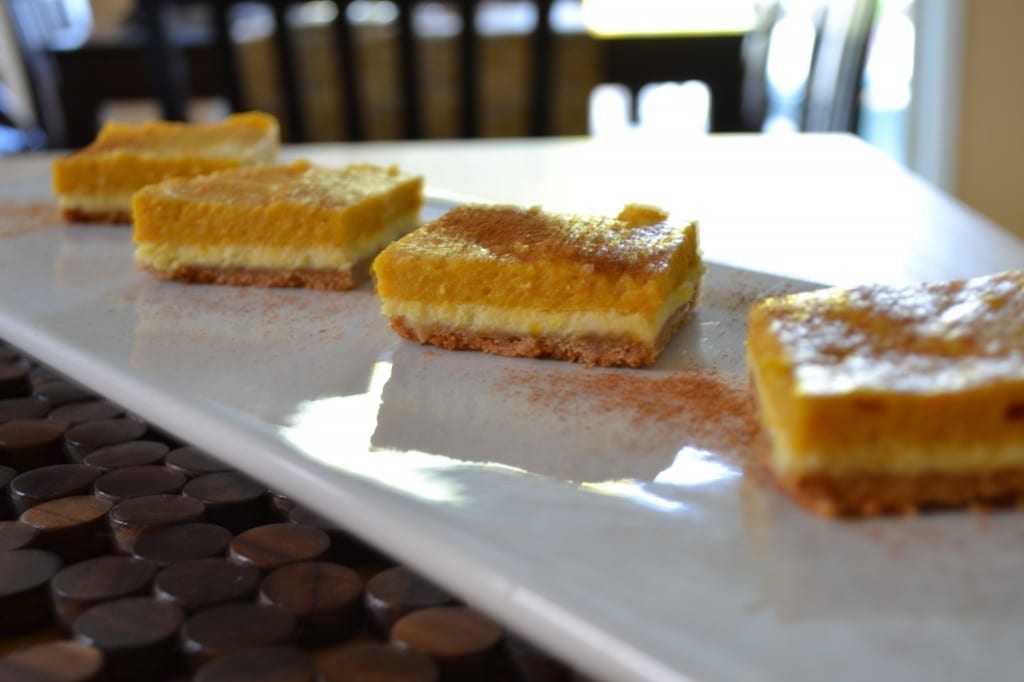 In the end, I may have had to toss out my first attempt at the first two layers…..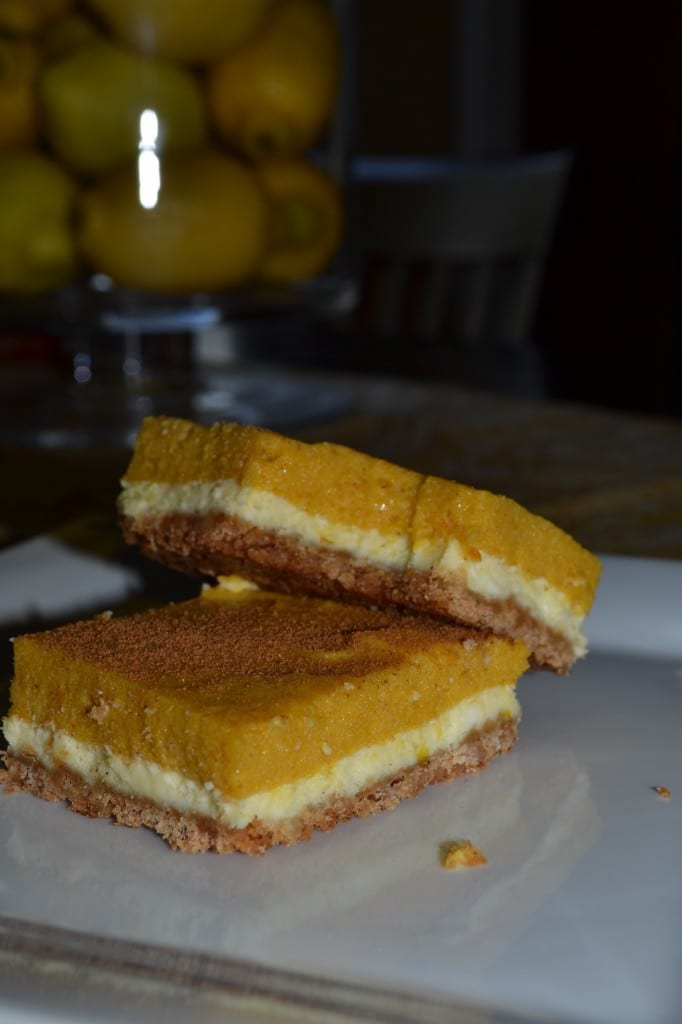 …. and I may have cursed the day I ever had a taste for these bars when, while folding, I splattered pumpkin mixture onto my white t-shirt; hearing my husband tell me that I have a knack for taking food he doesn't like and turning it into food he does like kind of made it all worthwhile!
Hey, one out of three ain't bad.