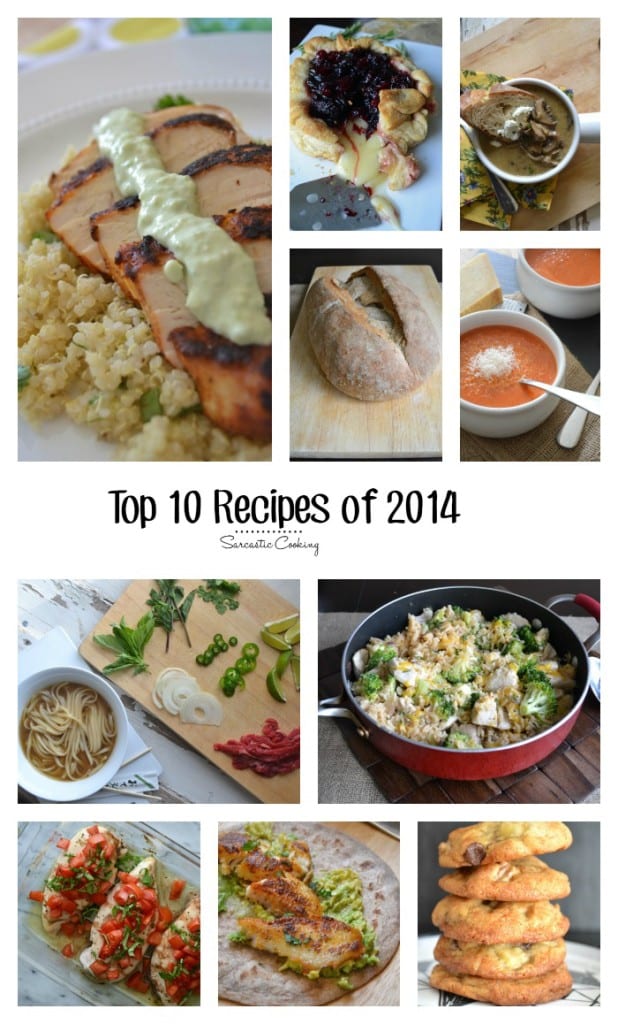 Have you ever wondered what the most searched for recipes from this site are? No…. Well, I am going to tell you anyway.
Plus, the New Year is all about looking back and being all introspective. Retrospective? Maybe both.
Also, while you are hungover, you can peruse the Sarcastic Cooking classics and decide what you want to order from takeout or delivery as you lay in your jammies on the couch.
Maybe you could even have a Red Snapper to ease your pain too, just sayin!
1. Blackened Chicken and Cilantro Lime Quinoa
2. Baked Brie with Balsamic Rosemary Cranberry Sauce
8. One Pot Meal: Cheesy Broccoli Chicken and Rice
9. Creamy Roasted Red Pepper Blender Soup
Did I miss any of your site favorites? Let me know! Or, if you have a recipe from your own blog or life that rocked your 2014, feel free to share a link int he comments!
Happy New Year! Here's to another year of filling your eyeballs with food pictures.
Related posts: