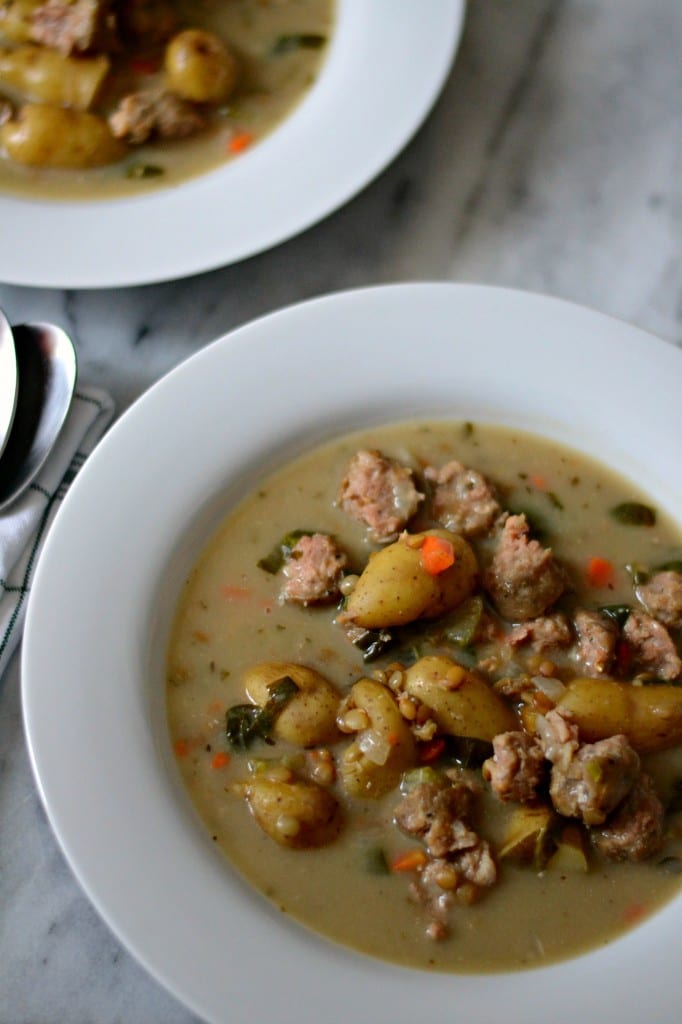 Hey all! I hope everybody had a wonderful holiday and an uneventful New Year. Yeah, uneventful. Trust me, it is better than any drunken drama or shenanigans. I had a great Christmas and a Happy Netflix New Year. All was right in my world. Except…
As I watch buttloads of snow fall, I have a few choice words for Miss Mother Nature right now. I wanna tell you something! This is too little too late! Where was all this fluffy beautiful snow on Christmas? Don't you know people have to get back to their lives after New Years? Ugh! Seriously.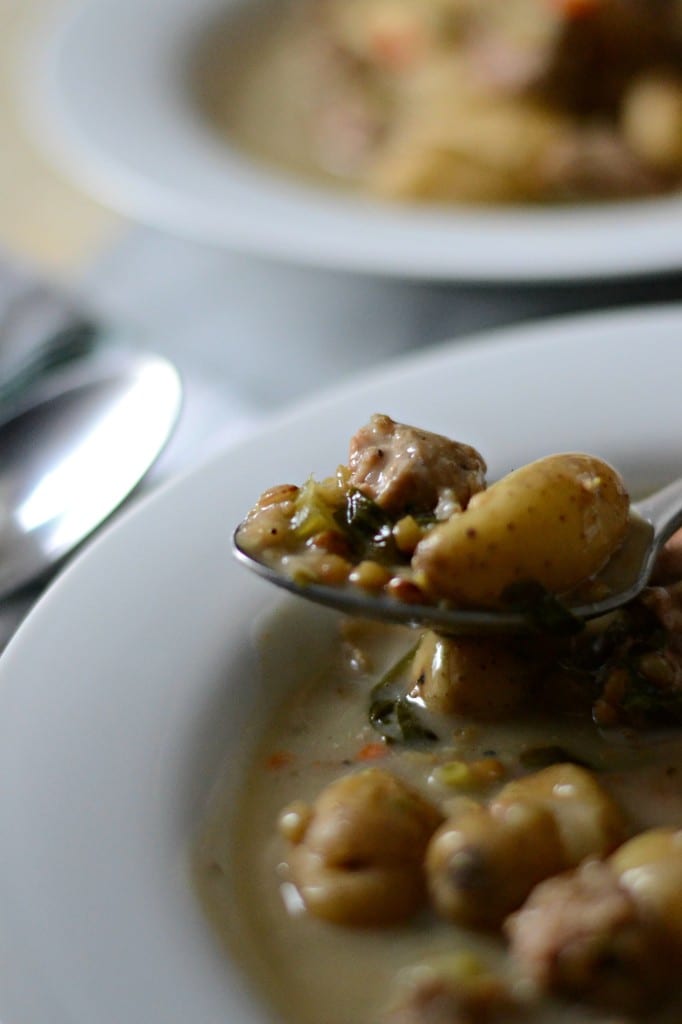 In my pre-blog-recipe-planning for the month of January I must have not paid too much attention because somehow this month has become the month of soups and chili. Maybe I should forgive Mother Nature because she kind of made weather that pairs nicely with my comfort food-a-palooza.
Today's recipe is a super filling stew. I wanted to share it before Christmas but cookies got in the way. Sorry I'm not sorry. Anyway, since some of you are on a health kick, I added in fresh spinach and lentils to erase all the fat and calories from the sausage. If you wanna be more healthy, substitute a low-fat chicken or turkey sausage. If you don't want to be that healthy, add in a bit of heavy cream at the end. I think it pretties up the stew.
Hunker down my people. It's soup month!
Related posts: