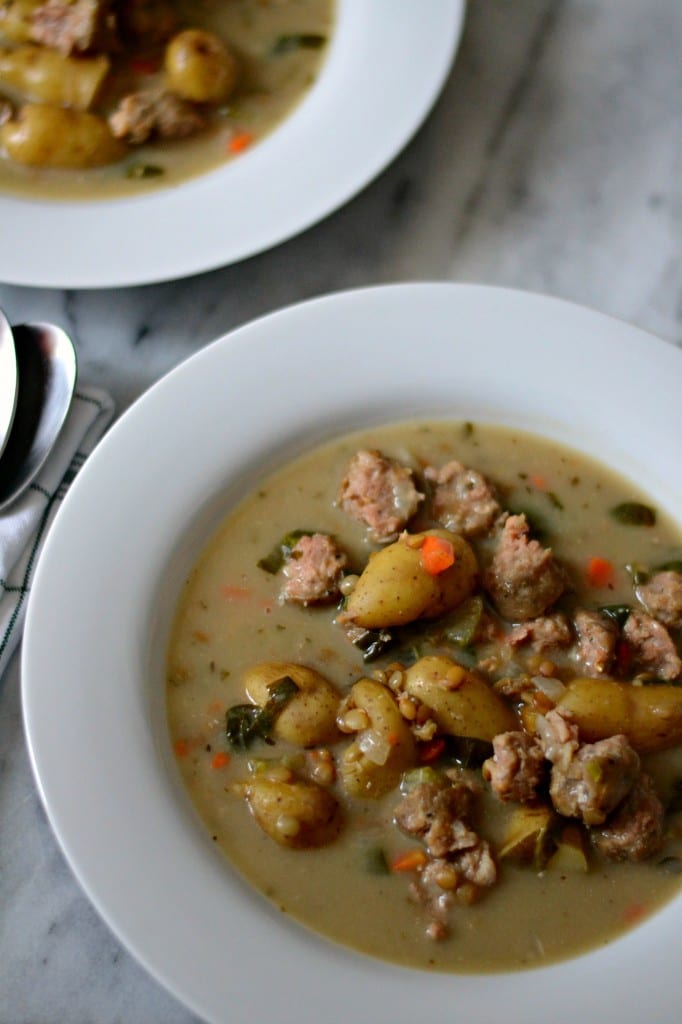 Hey all! I hope everybody had a wonderful holiday and an uneventful New Year. Yeah, uneventful. Trust me, it is better than any drunken drama or shenanigans. I had a great Christmas and a Happy Netflix New Year. All was right in my world. Except…
As I watch buttloads of snow fall, I have a few choice words for Miss Mother Nature right now. I wanna tell you something! This is too little too late! Where was all this fluffy beautiful snow on Christmas? Don't you know people have to get back to their lives after New Years? Ugh! Seriously.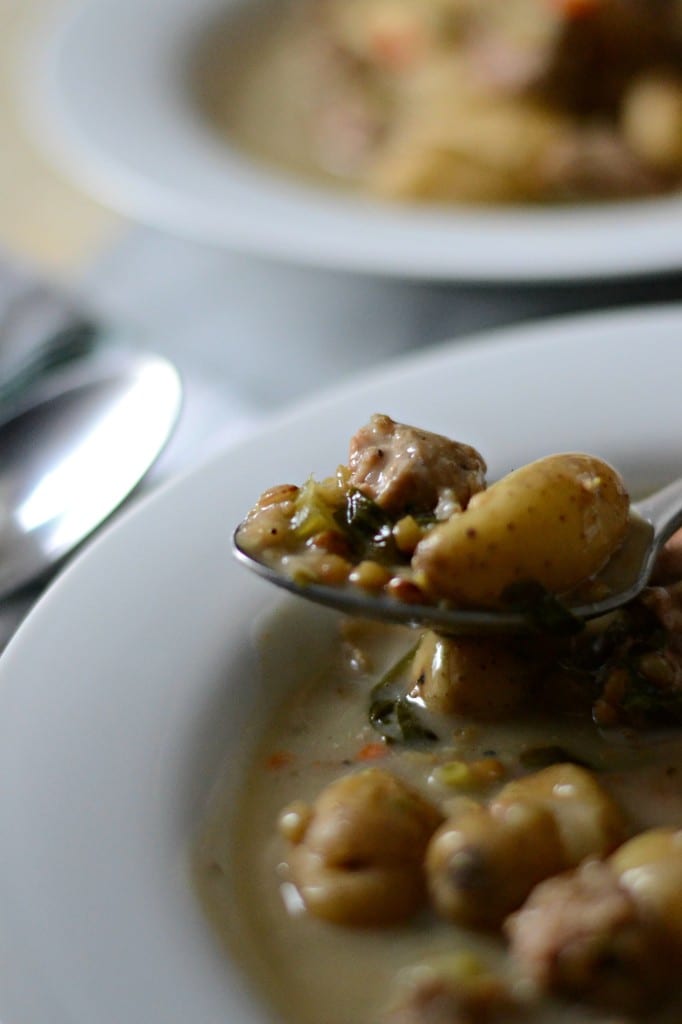 In my pre-blog-recipe-planning for the month of January I must have not paid too much attention because somehow this month has become the month of soups and chili. Maybe I should forgive Mother Nature because she kind of made weather that pairs nicely with my comfort food-a-palooza.
Today's recipe is a super filling stew. I wanted to share it before Christmas but cookies got in the way. Sorry I'm not sorry. Anyway, since some of you are on a health kick, I added in fresh spinach and lentils to erase all the fat and calories from the sausage. If you wanna be more healthy, substitute a low-fat chicken or turkey sausage. If you don't want to be that healthy, add in a bit of heavy cream at the end. I think it pretties up the stew.
Hunker down my people. It's soup month!
Potato and Sausage Stew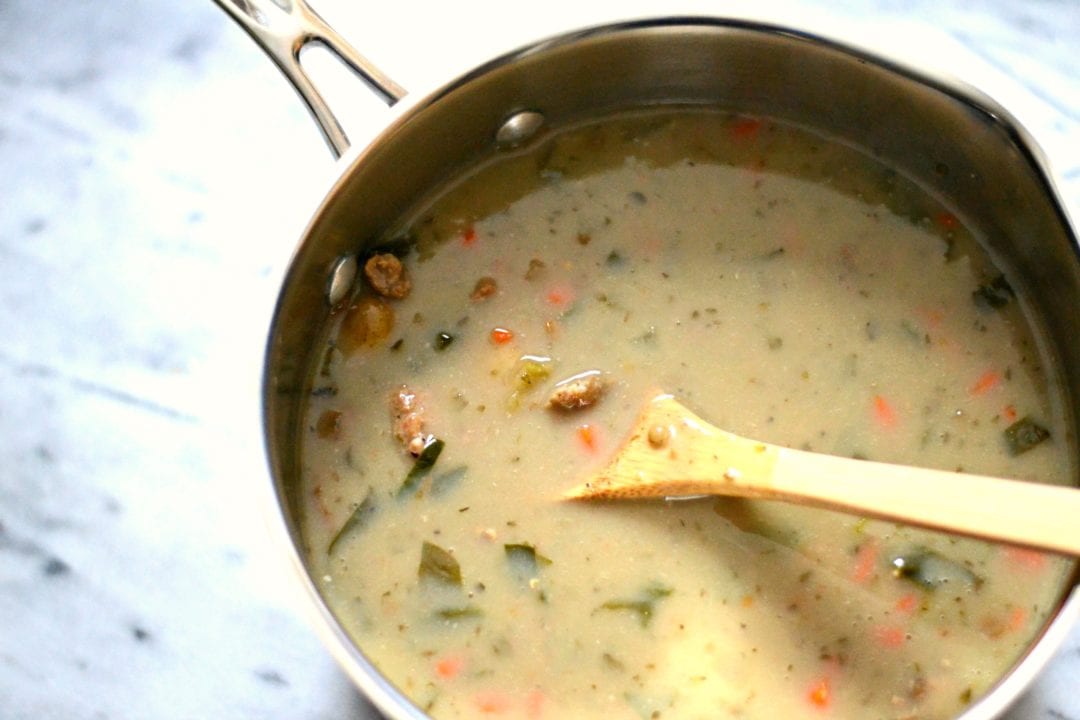 A hearty and filling stew made from sweet Italian sausage, baby potatoes, lentils, and spinach!
1 Pound Sweet Italian Pork Sausage, casing removed and crumbled
1 Tablespoon Olive Oil
1 Pound of Baby Potatoes
1 Carrot, diced
1 Celery Stalk, diced
¼ Onion, diced
56 Ounces Low Sodium Chicken Stock
1 Bay Leaf
1 Teaspoon Dried Oregano
Pinch of Crushed Red Pepper Flakes
½ Teaspoon Garlic Powder
½ Cup Green Lentils
2 Cups Fresh Chopped Spinach
A Slurry of ¼ Cup All-Purpose Flour and ½ Cup Water
Salt and Pepper to taste throughout the cooking process
Heat a large pot over medium/high heat. Add sausage and cook until browned, about 10 minutes. Remove sausage with a slotted spoon and add to a plate off to the side. Drain off half of the grease. Turn heat down to medium.
Add potatoes and sauté for about 10 minutes until they start to become slightly golden. At this time, add in the carrot, celery, and onion. Saute until the vegetables become tender.
Return the sausage to the pot along with the chicken stock, bay leaf, oregano, crushed red pepper flakes, and garlic powder. Stir to combine and bring to a simmer.
Add the lentils and cover with a lid. Let the stew simmer while covered for thirty minutes.
After thirty minutes, remove the lid, add in the slurry of flour and water. Double check there are no lumps in the slurry and that the flour is completely dissolved before adding. Stir to combine. Bring to a simmer again and cook for another 20 minutes until the soup thickens.
Add the spinach and heavy cream if you are using it. Stir and cook for another 5 minutes.
Remove the bay leaf, adjust salt and pepper to taste, and let the soup cool slightly before serving.
Preparation time:

10 minutes

Cook time:

50 minutes

Total time:

1 hour