While eating dinner the other night, and basking in the beautiful sunlight and warm breeze coming in through the back door, my husband decided to go all Debbie Downer on me.
I was gushing about how beautiful it is and how hard it is to work at home when all I want to do is be outside.
He then says to me, "You know, this won't last. People always get like this in March. But remember when baseball season starts and how cold some of those opening games are?
Yeah. It isn't going to last."
Mwwwaaaahhhh, mwwwaaahh!!!
Gee thanks honey. Just let the rest of us live in a non-snowy and warm moment. Maybe his lack of vegetables and Vitamin D are what is making him so gloomy.
Note to self: Serve a big salad for dinner tomorrow.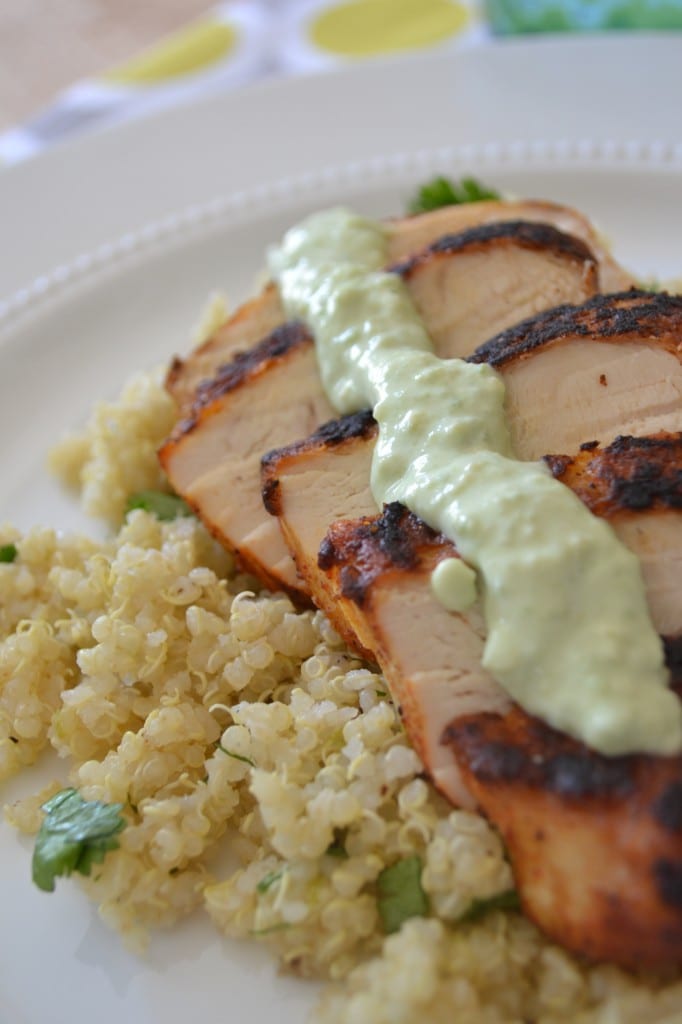 Well, unlike my husband, I am excited for getting back into the swing of eating healthy to get my pale and winterized* body ready for summer—starting today with this awesome flavorful, low calorie, and gluten-free meal!
Get ready spring and summer here I come! (Please don't let it snow right after I post this!)
*Winterized, Verb: My loving term to describe what happens to most people during the holiday and wintery layered clothing season.
You all know what I'm talking about.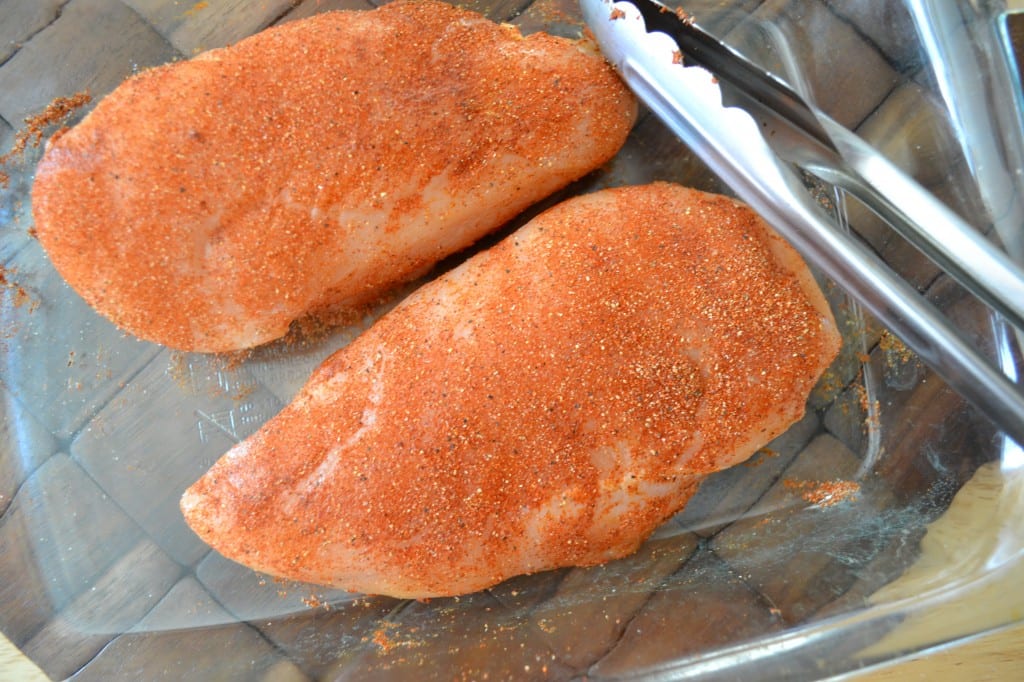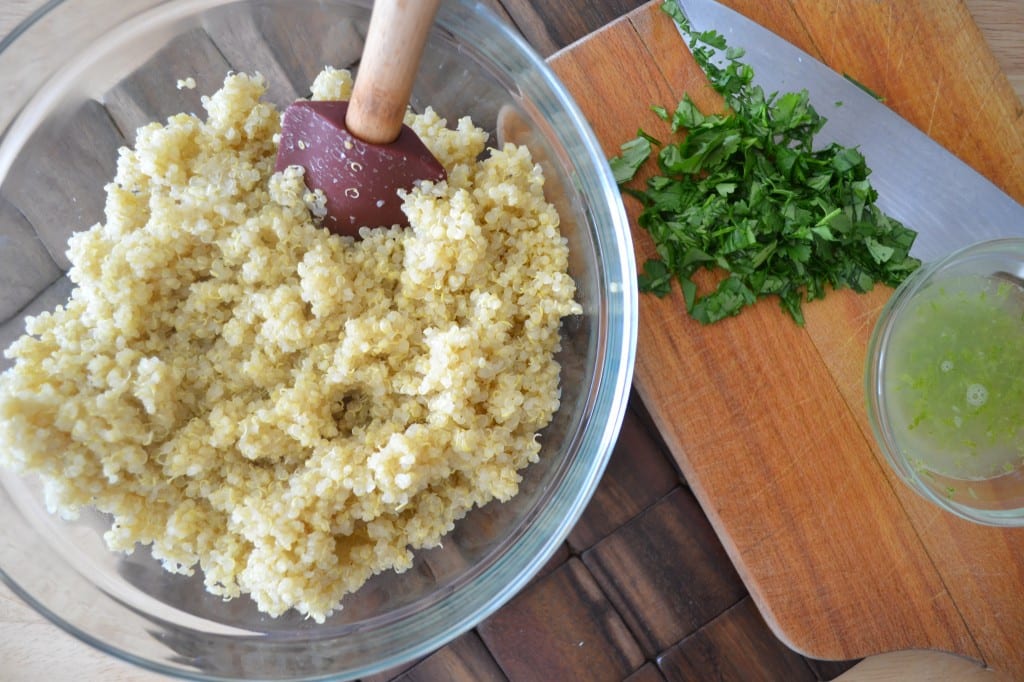 Blackened Chicken and Cilantro Lime Quinoa
Author:
Prep time:
Cook time:
Total time:
Ingredients
2 Boneless Skinless Chicken Breasts
½ Teaspoon of Paprika
¼ Teaspoon of Salt
¼ Teaspoon of Pepper
¼ Teaspoon of Cayenne Pepper
¼ Teaspoon of Onion Powder
¼ Teaspoon of Cumin
1 Teaspoon of Olive Oil
2 Cups of Low Sodium Chicken Stock
1 Cup of Quinoa
Juice and Zest from One Lime
A Dash of Salt and Pepper
2 Tablespoons of Cilantro, chopped
Instructions
Combine all the dry seasonings in a small bowl. Mix them together and then season both sides of each chicken breast.
Add the teaspoon of olive oil to a large pan or skillet. Heat the olive oil for a minute over medium/high heat. Add the chicken breasts to the pan. Cook for seven minutes on each side with the lid on.
Add the chicken stock and quinoa to a medium sauce pan. Bring to a simmer over medium/low heat. Reduce the heat to low and simmer for ten to fifteen minutes with the lid on, until all the stock has been absorbed.
After the chicken breasts have cooked all the way through, remove them from the pan and let them rest for seven minutes before slicing them.
Add the warm quinoa to a large bowl. Toss in the lime zest, lime juice, salt and pepper, and chopped cilantro. Mix to combine.
Serve the sliced chicken breast on top of the quinoa. If you find the blackened seasoning too spicy, you can add a quick and easy avocado cream sauce to cool it down.
Just place the flesh from an avocado along with two tablespoons of Greek yogurt in a food processor and puree until smooth.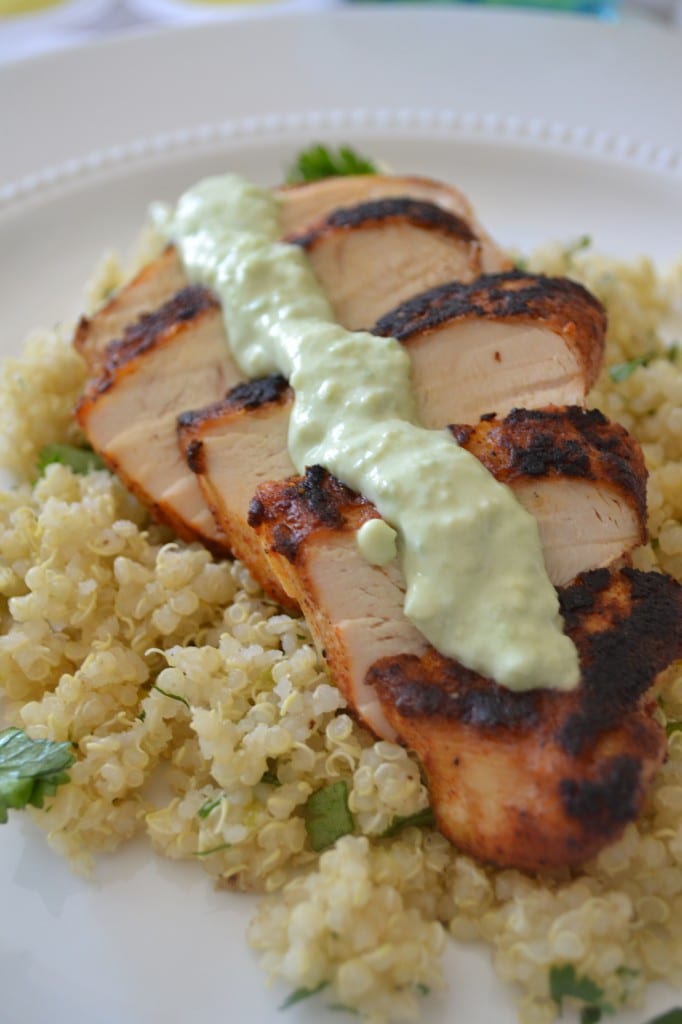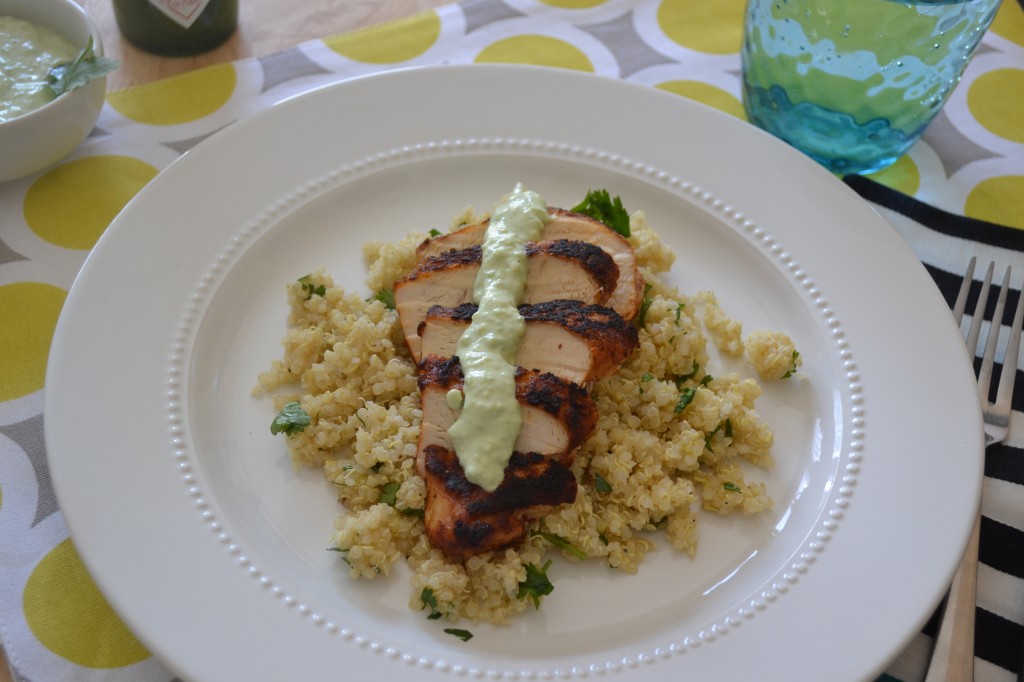 Things to love about this meal: low sodium, chicken breast is a lean protein, it is gluten-free, and if you keep eating meals like this you will be ready for beach season in no time!!!
Related posts: