Do you know what I love? Mini White Castle Burgers!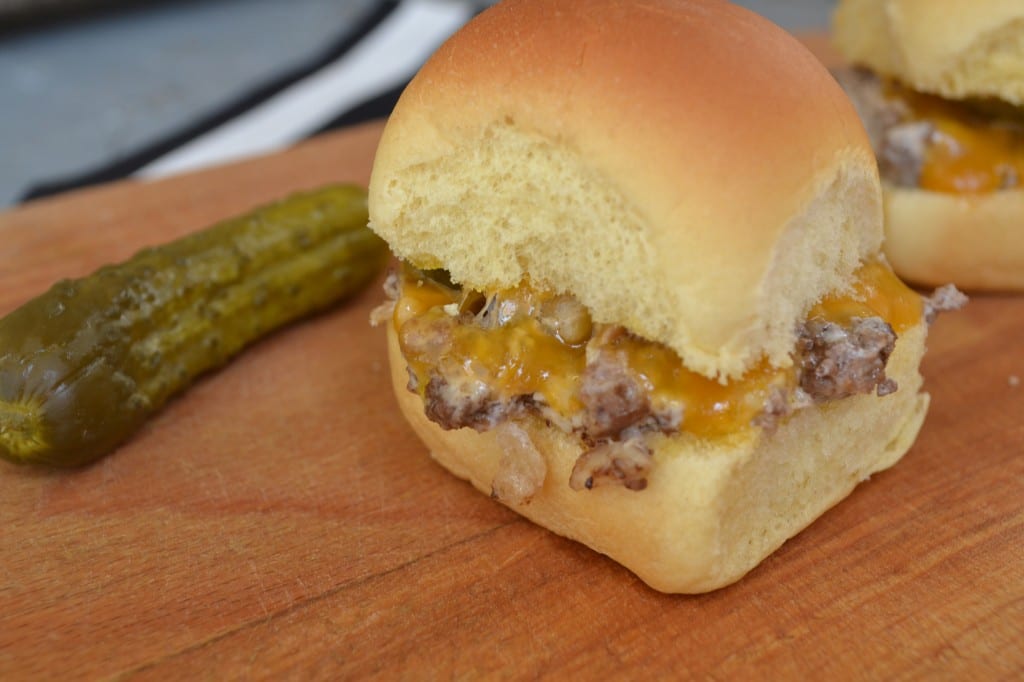 Eww, you say? I am not writing about the ones you are thinking of, clearly!
The burgers you are thinking about have been nothing but a good idea at the time for me and my friends and then a deep seeded regret the next morning. I will spare you all the gory details, but I think you know what I am talking about.
Chicken rings? Seriously? How is that something that is good and wholesome and actually exists in nature?
Anyway, without going off on a tangent there…You know what else I love?
High fives!
Seriously! I think that if everybody high fived their significant other more often (Mom and Dad you are included in this too!) I think they would have waaaaay happier relationships!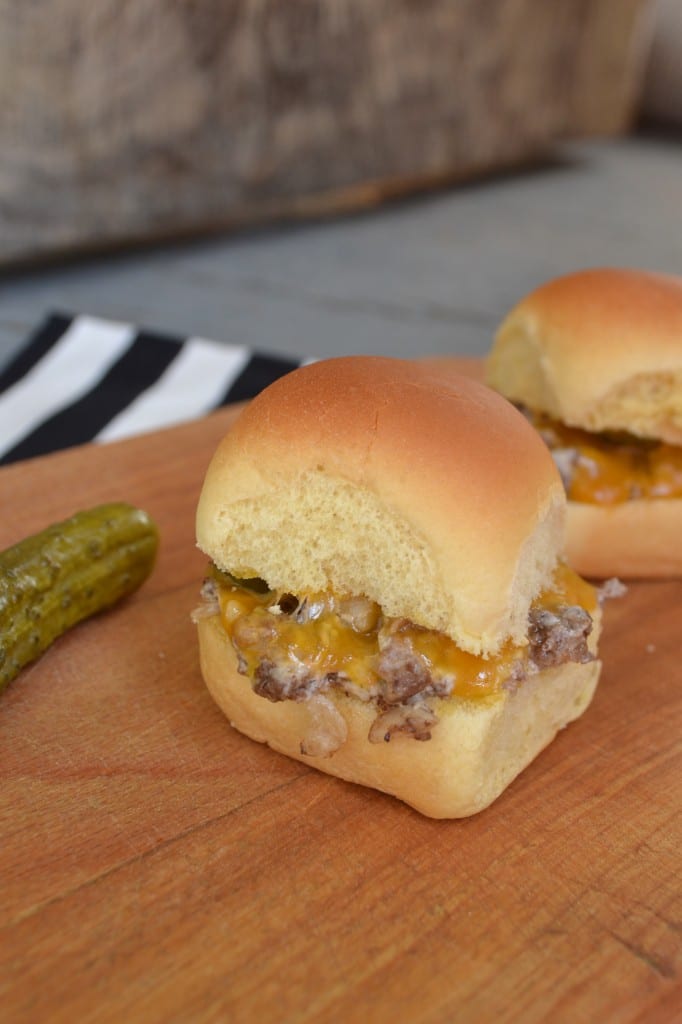 If you are anything like me, you are probably not sold on this idea. I was like you once, a very long time ago, when I first started dating my now husband.
He is, and always was, all about high fives. At first that was a very big deal breaker for me. How could you be in a relationship with the "High Five Guy?"
But after a while, it kind of went from this annoying habit to a "lighten any situation" ritual.
Think about it. How could you not smile when somebody genuinely gives you a high five? My nieces love it!
Try it today with your significant other or in a tense moment (not at work though, I would feel bad if a high five got you fired)…. The high five is the food equivalent of these little sliders-Always a good idea!
Ingredients (Makes 24 Mini Burgers)
1 lb. Ground Beef, browned and drained (I also made these with ground bison, which was so tender and amazing!)
1 8oz. Sour Cream
1 pkg. Onion Soup Mix
24 Mini-Burger Buns/12 Slider Rolls
Mix ingredients together and refrigerate overnight.
Spread mixture on mini buns/rolls.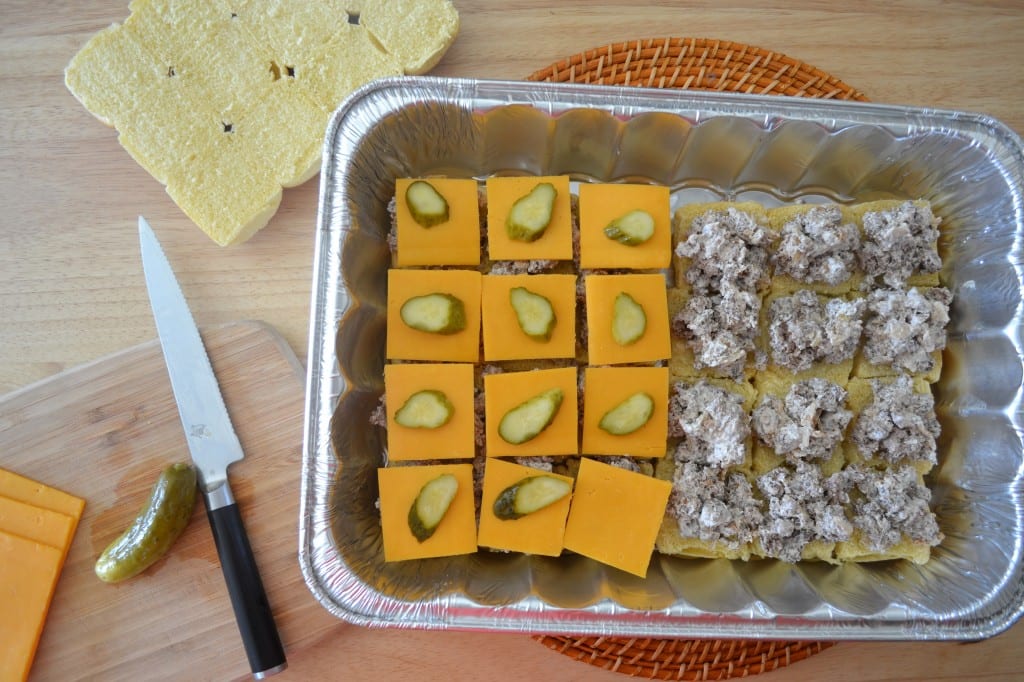 Put on a pickle, cheese, or both. 
Cover with foil and bake for twenty minutes at 350 degrees.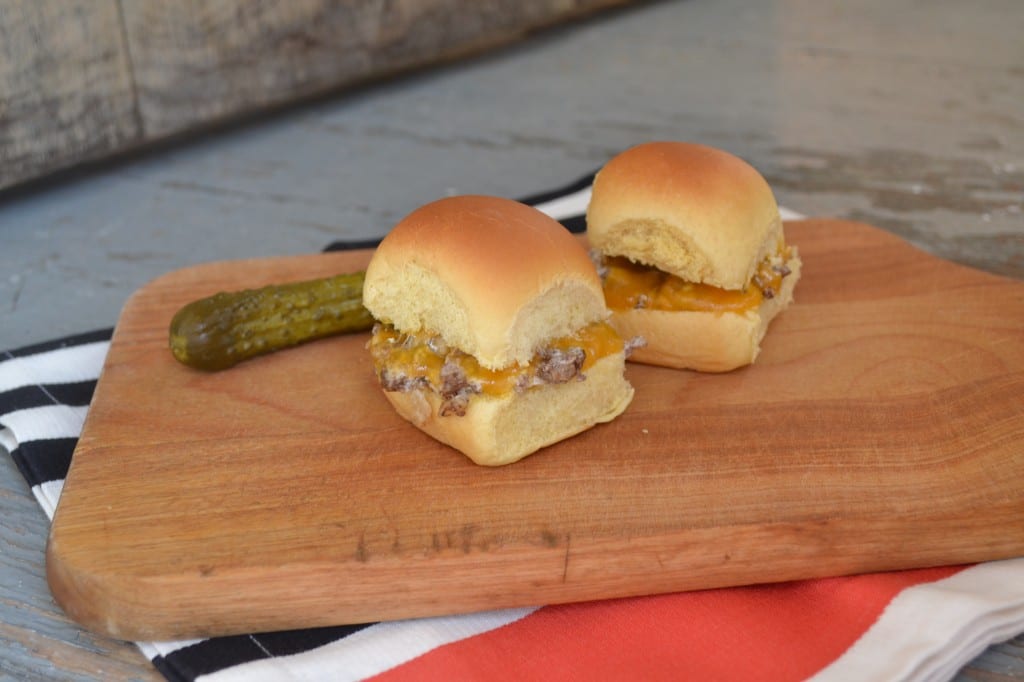 Finally, give your significant partner a high five and enjoy the heck out of these little burgers without worrying about how they will make you feel the next day!