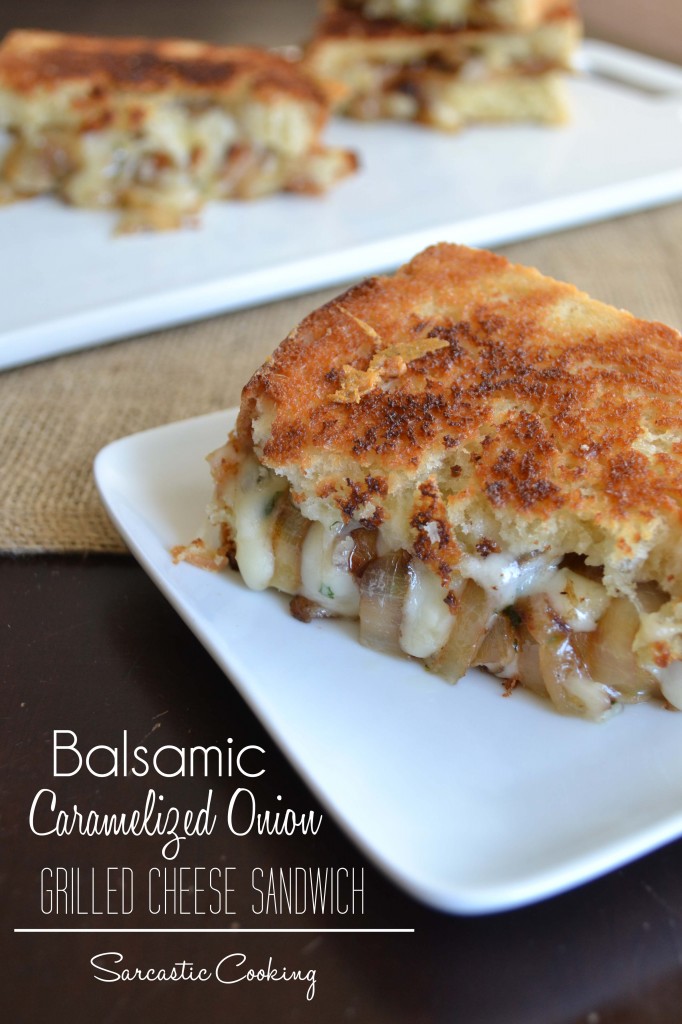 When I was younger, my hobbies included collecting Sanrio Keroppi paraphernalia, making choreographed dance videos to every Disney princess movie, working out different design concepts for my dollhouse, journaling, collecting rocks/geodes, and of course the standard eldest sister hobby of tattling on my brothers.
This wasn't the standard, "Maaaaaaahhhhmmmm!!!! Zack kicked me!" Even though, I am not going to lie, I did that a time or two or thirty seven as well.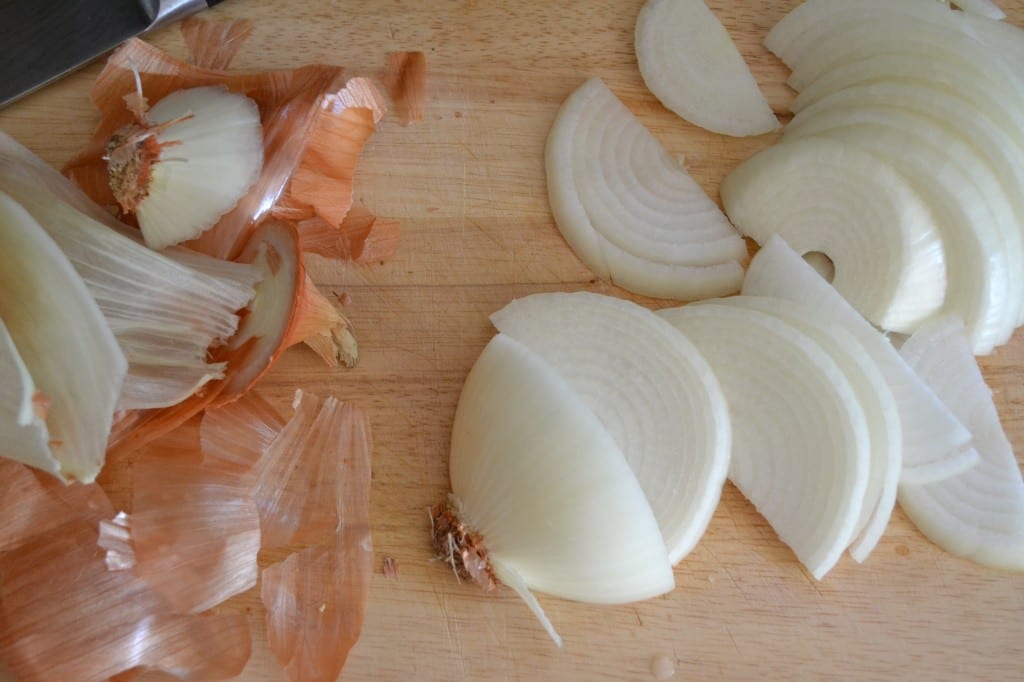 My style of tattling was only when I knew that they were going to end up in big, big trouble if my Mom or Dad did not intervene. I was really just doing them a favor…plus there was a nice little vindication that came along with it and then moved the spotlight off of me for a few days.
One particular incident will always live in infamy in our house. I got wind through my brother's incessant bragging that he and his chums had stolen some lawn reflectors from a friend's yard. They got away with it, for the time being, so they started to get a bit cocky.
They then moved on to driving through the downtown area of our hometown, launching water balloons at innocent bystanders walking through the city. Yep, that's my brother. Which one you ask? I'll never teeeelllll!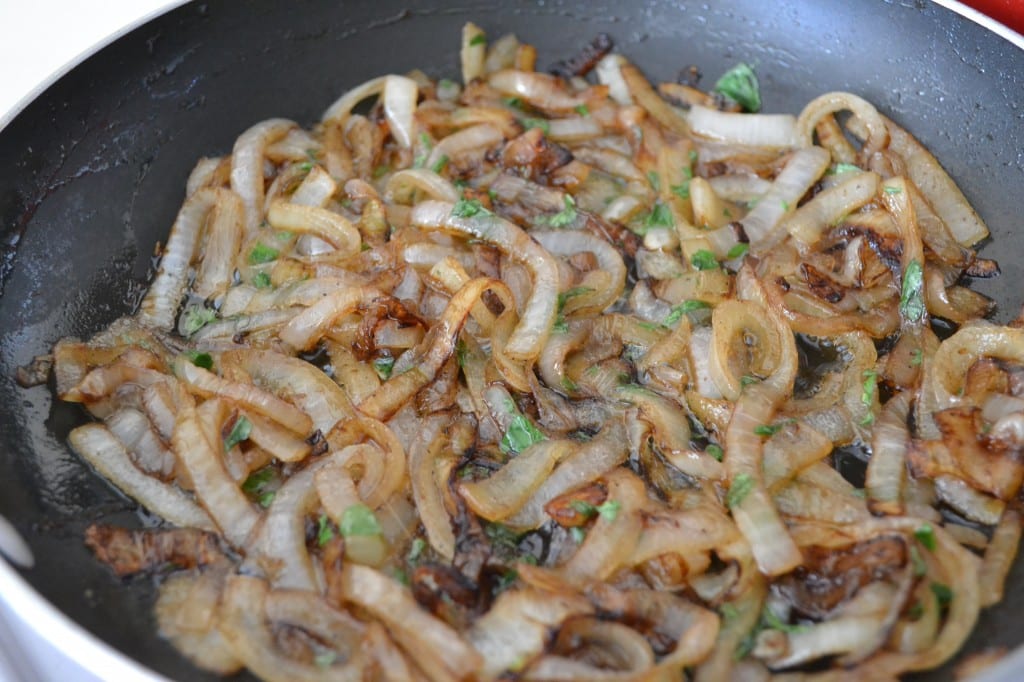 After telling my Mom, the diabolical mastermind that she is, she jumped into action. As soon as my brother came home from school, she had the local paper's crime report open on the kitchen table. She started to tell him about some unsolved crime in the area which just happened to sound a lot like what he and his pals had been doing. The color drained from his face.
The next day, he and his friends went and returned all the reflectors to the proper lawns. He thought he was in the clear until I told him that Mom knew the whole time and that he had been outsmarted. But he never did anything like that again. Or maybe he just never told me again!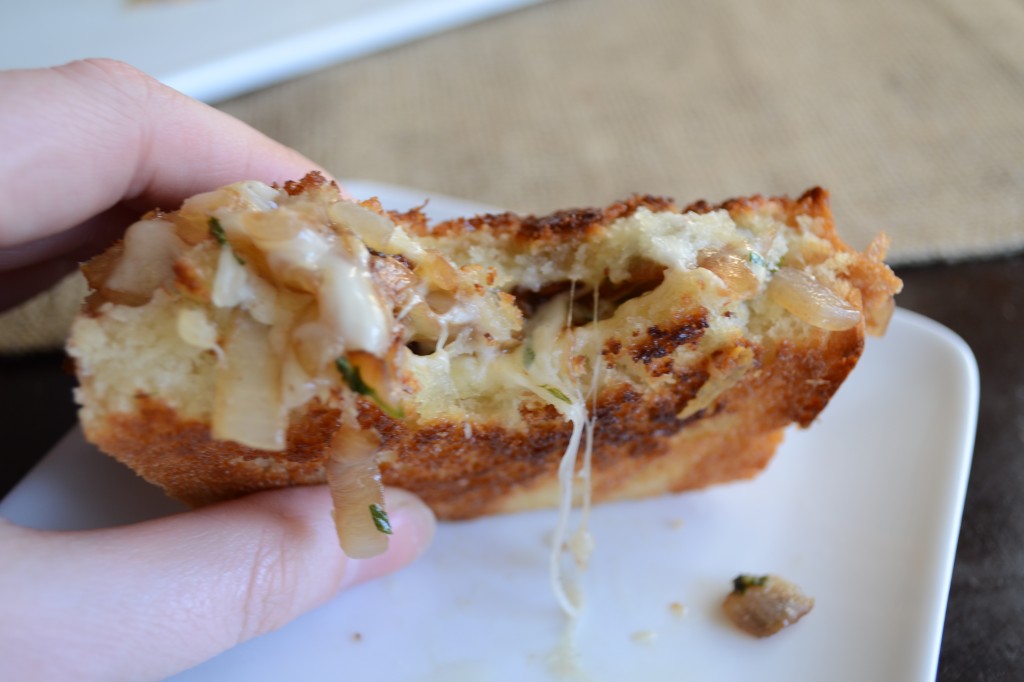 What this has to do with grilled cheese, you ask? Well, grilling up some cheese and bread was another one of my childhood hobbies. It may in fact still be a favorite hobby of mine. I think today I have adultified the grilled cheese of my youth by adding a fancy cheese and some slightly sweet balsamic onions. Done and done!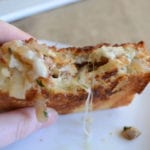 Balsamic Caramelized Onion Grilled Cheese Sandwich
Ingredients
1

Yellow Onion

skin removed, halved and then sliced

3

Tablespoons

Unsalted Butter

1

Tablespoon

Olive Oil

2

Tablespoons

Balsamic Vinegar

Pinch

Salt & Pepper

1

Tablespoon

Fresh Chopped Basil

2

Cups

Shredded Fontina Cheese

4

Slices

of Bread

3-4

Tablespoons

Unsalted Butter

for the bread
Instructions
Add butter and olive oil to a large skillet, heat for a minute over medium/high heat until the butter melts. Add the onions. Stir and cook the onions until they become translucent and slightly browned on the edges, about seven minutes. Add the balsamic vinegar, salt, and pepper. Sautee onions until deeply caramelized, about another ten to twelve minutes. Once caramelized, add chopped basil and turn off heat.

Warm a large skillet or griddle for two minutes over medium heat.

Butter one side of each slice of bread. Place the bread butter side down on the griddle, top each slice with about a half a cup of shredded cheese. Place half the caramelized onions on two slices of bread. After about three to four minutes flip the slice with only the cheese on to the top of the slice with the onions. Cook another minute or two until golden and melty.

Let sandwich sit for a minute or two before cutting or serving so the cheese has time to slightly harden. Serve immediately.