As of late, I have grown kind of bored with quinoa. Don't get me wrong. There are many different applications for quinoa. I have made it for breakfast, lunch, dinner, cold, and hot. I just feel like I need something new!
When perusing the grocery store aisles aimlessly because I cannot logically go to the store for just one thing, I came across a huge new section of Bob's Red Mill products. Instead of just the one bag of rice flour they used to carry, they now had like ten different flours and a vast variety of grains.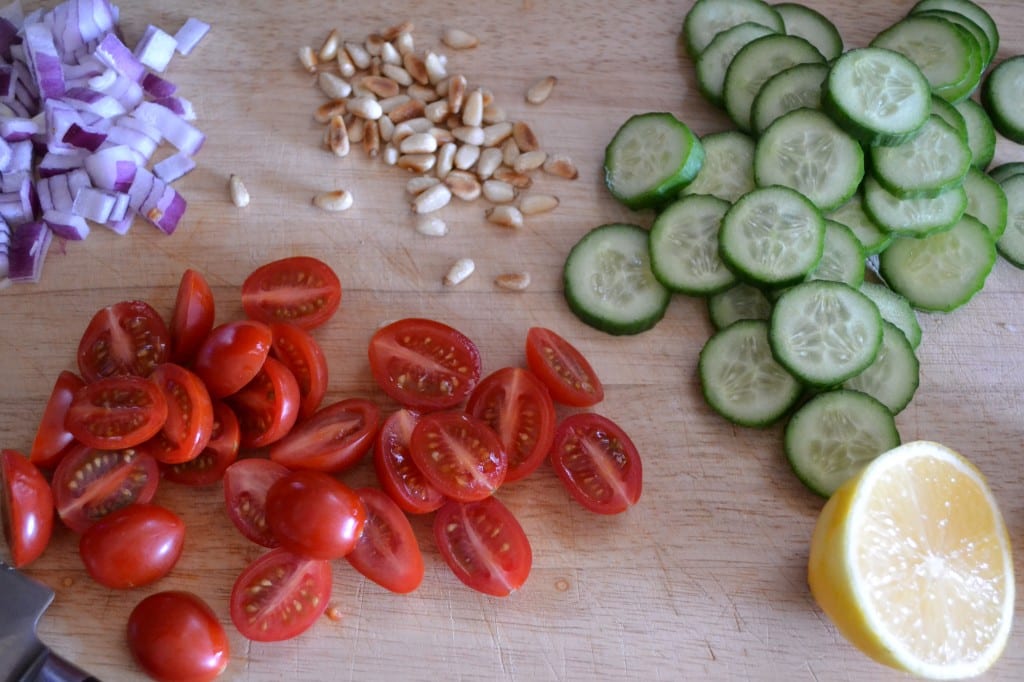 Jackpot!
The bulgur wheat just called out to me for some reason. Maybe it was because my cheese and bread soaked system was crying out for something a little healthier. Who knows?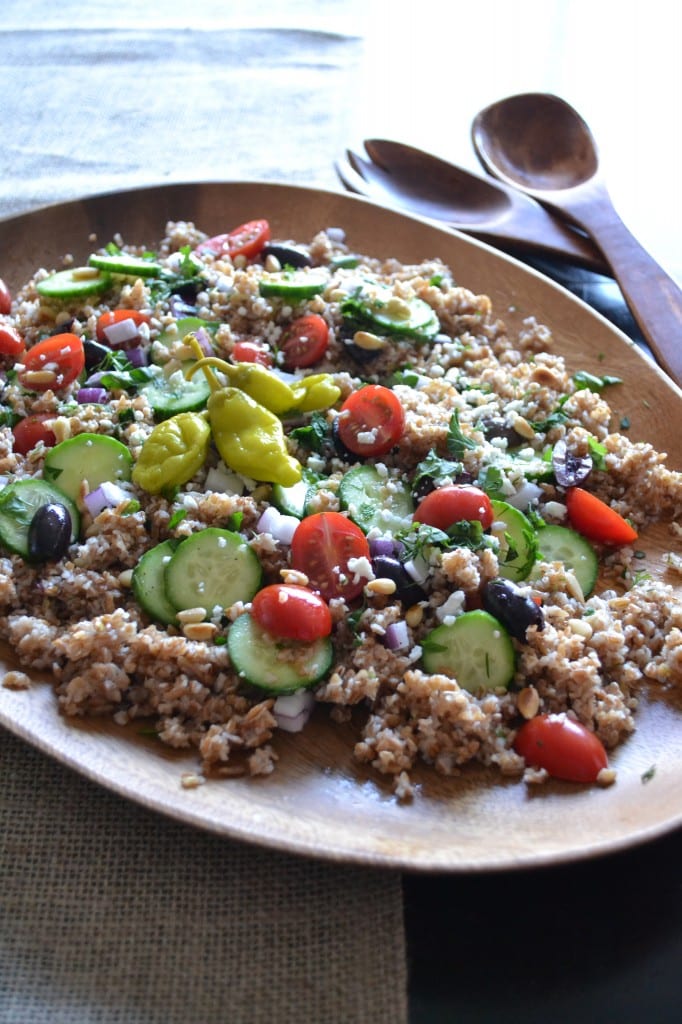 I cooked up the bulgur and added some of my favorite salad staples to make this light and healthy creation before you. I ate this for lunch three days in a row and felt satisfied, but not full. The little bit of low-fat Feta cheese helped to trick my body into thinking this wasn't too healthy.
Greek Bulgur Salad
Author:
Prep time:
Cook time:
Total time:
Ingredients
[b]For the Salad:[/b]
1 Cup Bulgur Wheat
2 Cups Water
2 Persian Cucumbers, sliced
1 Cup Grape Tomatoes, halved
¼ Cup Diced Red Onion
¼ Cup Pitted Kalamata Olives, halved
¼ Cup Toasted Pine Nuts
¼ Cup Low-Fat Feta Cheese Crumbles
½ Cup Fresh Chopped Herbs (basil, parsley, dill, mint)
3-5 Pepperoncini Peppers
[b]For the Dressing:[/b]
1 Teaspoon Lemon Zest
1 Tablespoon Lemon Juice
1 Tablespoon Red Wine Vinegar
4 Tablespoon Olive Oil
Big Pinch of Salt and Pepper
Instructions
Add bulgur and water to a small saucepan. Bring to a simmer over medium/low heat with the lid on. Simmer for fifteen minutes. After fifteen minutes, fluff with a fork, spread bulgur out on a large baking sheet or large platter in one even layer, and then place in the fridge to cool completely.
When the bulgur is cooled, add to a large mixing bowl along with cucumber, tomatoes, red onion, kalamata olives, pine nuts, feta, and herbs. Mix well.
In a small bowl whisk together lemon zest, lemon juice, red wine vinegar, olive oil, salt, and pepper.
Pour vinaigrette over salad, toss together. Add more salt and pepper if you feel it needs it. Transfer salad to a serving platter or bowl, top with pepperoncini.
Salad lasts in the refrigerator in an air-tight container for three days. Serve just below room temperature so the vinaigrette loosens up.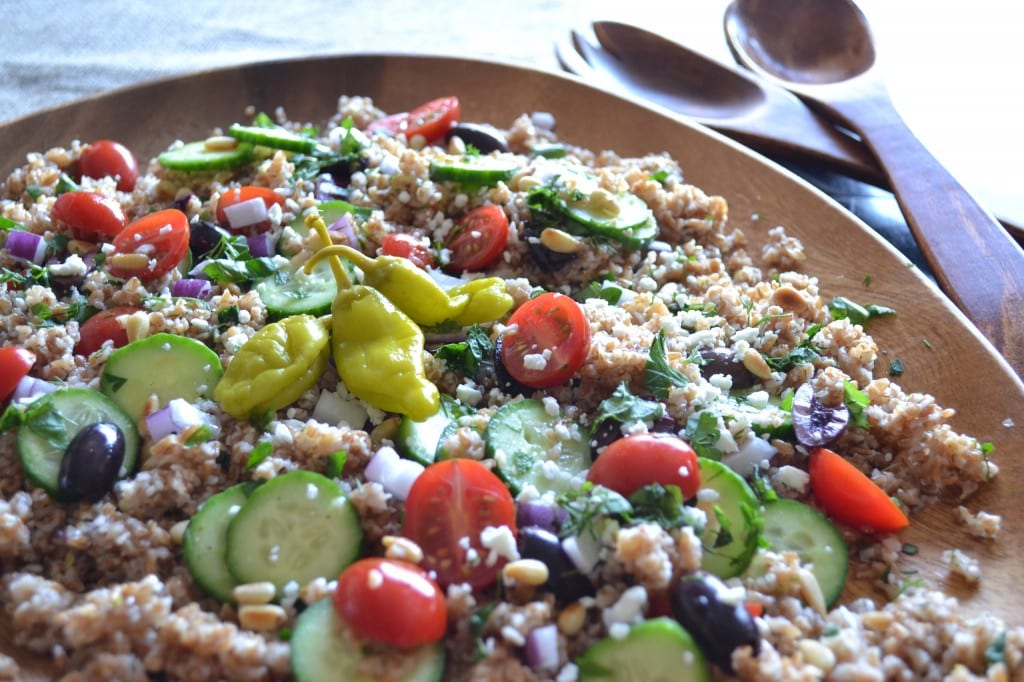 Related posts: