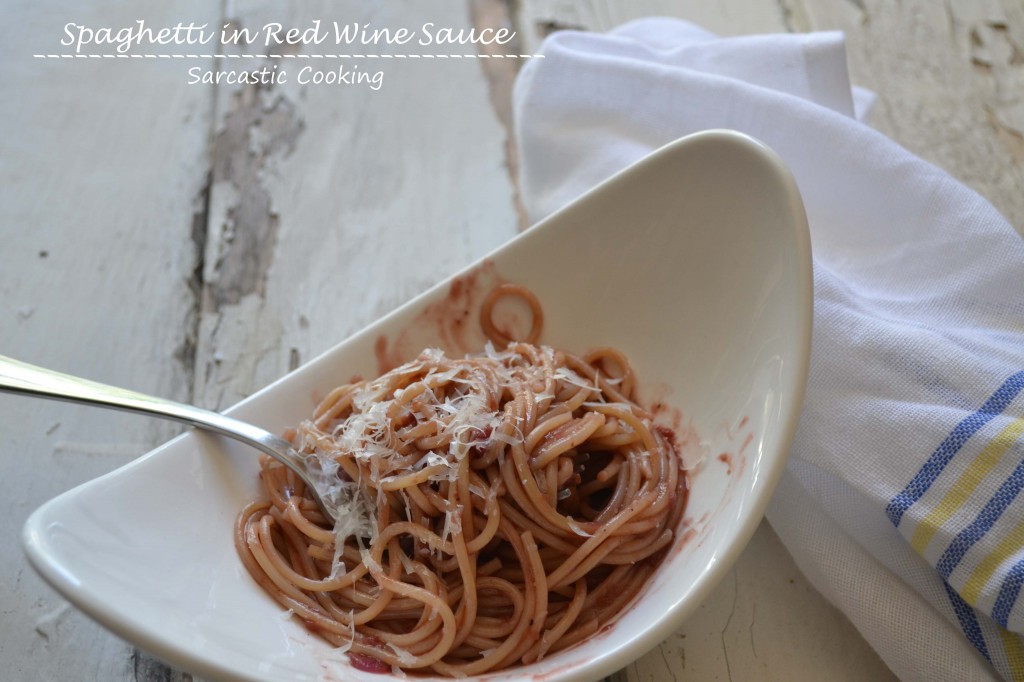 Here we are again, pasta. My other two dishes this week are quick weeknight meals. This red wine sauce is a labor of love.
Actually, it requires no labor, just a long cooking time.
But the flavors that develop from one bottle of red wine and such simple ingredients are so special they deserve to be the center of attention.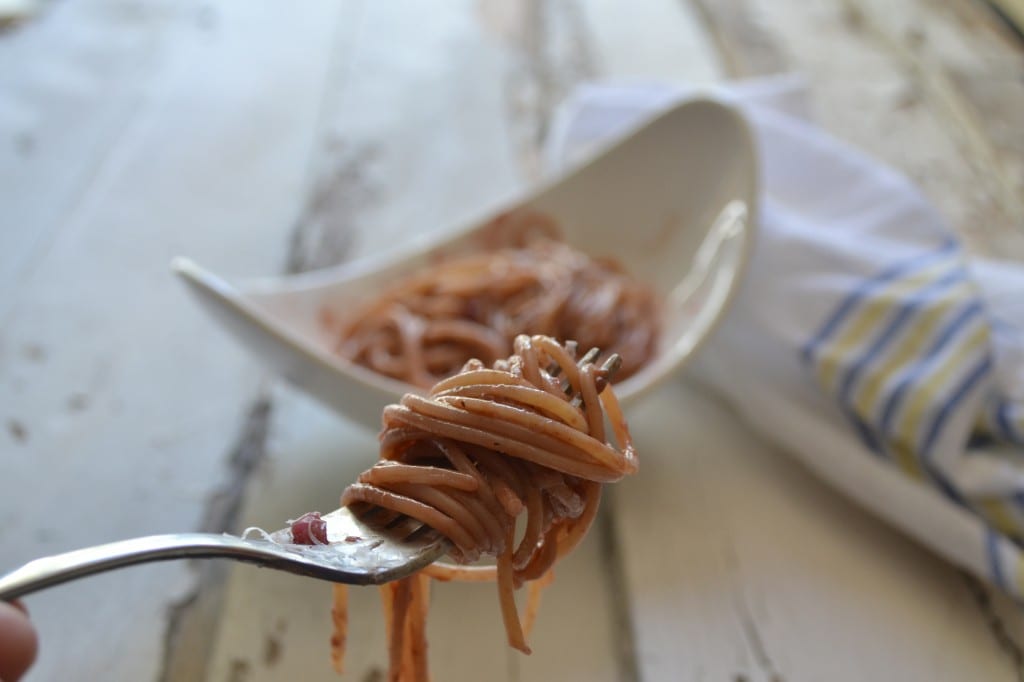 This is my attempt to recreate Mike's family's favorite red wine sauce. I think I came pretty close.
I wonder if other food bloggers have felt pressure to try and recreate a favorite food. I think people think that because I am okay at cooking, that means I have an extraordinary palate. Sorry to say I don't think I have a great sense of taste.
I will always drink wine and think it tastes like wine, not charcoal or apple.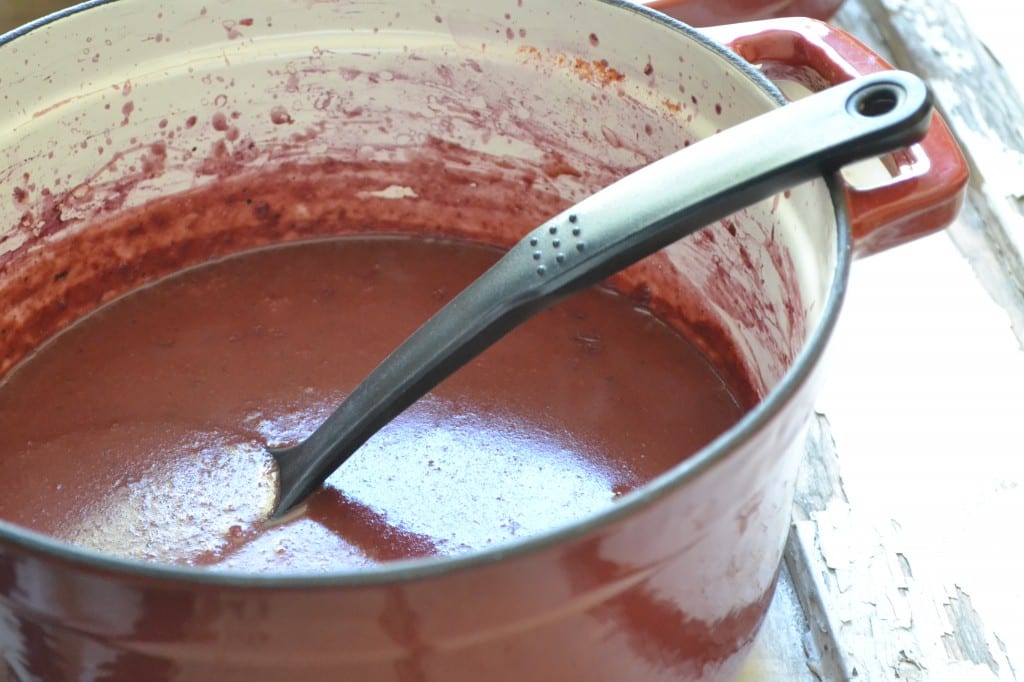 But, that is beside the point, because no matter how developed your palate is, this sauce is still amazing.
If me and my underdeveloped palate say so ourselves!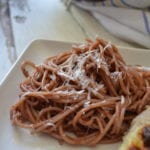 Spaghetti in Red Wine Sauce
Cook Time
1
hour
5
minutes
Total Time
1
hour
10
minutes
Ingredients
4

Tablespoons

Unsalted Butter

½

Cup

Diced Onion

2

Cloves

Garlic

grated

1/3

Cup

All-Purpose Flour

1

Bottle of Red Wine

I used Cabernet Sauvignon.

1, 14.5

Ounce

Can Diced Tomatoes

1

Teaspoon

Salt

½

Teaspoon

Pepper

1

Teaspoon

Italian Seasoning

Pinch

of Crushed Red Pepper Flakes

1

Pound

Spaghetti
Instructions
Melt butter over medium/low heat in a large pan or Dutch oven.

Add onions and cook two minutes. Add garlic, stir, and cook for one minute. Whisk in the flour until all of it is absorbed into the butter. Cook roux for one minute.

Pour in the entire bottle of wine while whisking. Whisk until all the roux has broken down into the wine.

Add tomatoes, salt, pepper, Italian seasoning, and crushed red pepper. Mix well and bring to a simmer over medium/high heat. Simmer for an hour, stirring every so often.

During the last twenty minutes of the sauce's cook time, bring a large pot of salted water to a boil. Drop the spaghetti and boil for seven minutes, then drain.

When the sauce is done cooking down, using an immersion blender, blend until all tomatoes and onions are pureed and the sauce is smooth.

Add the pasta to the sauce, mix, and then serve.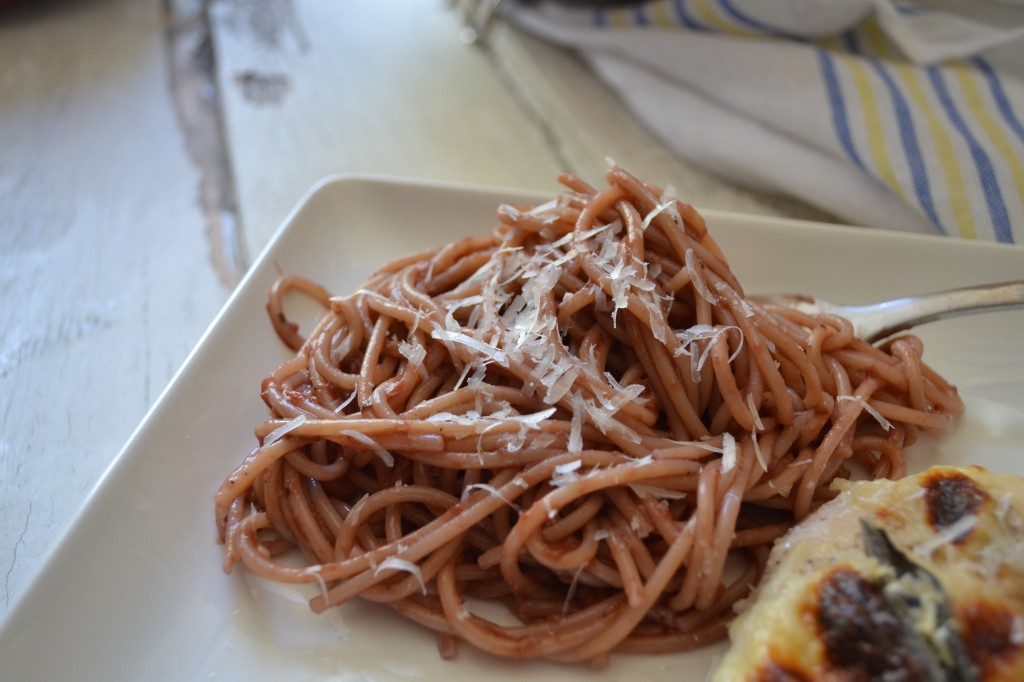 P.S. This is my last pasta recipe for at least two weeks, I promise!