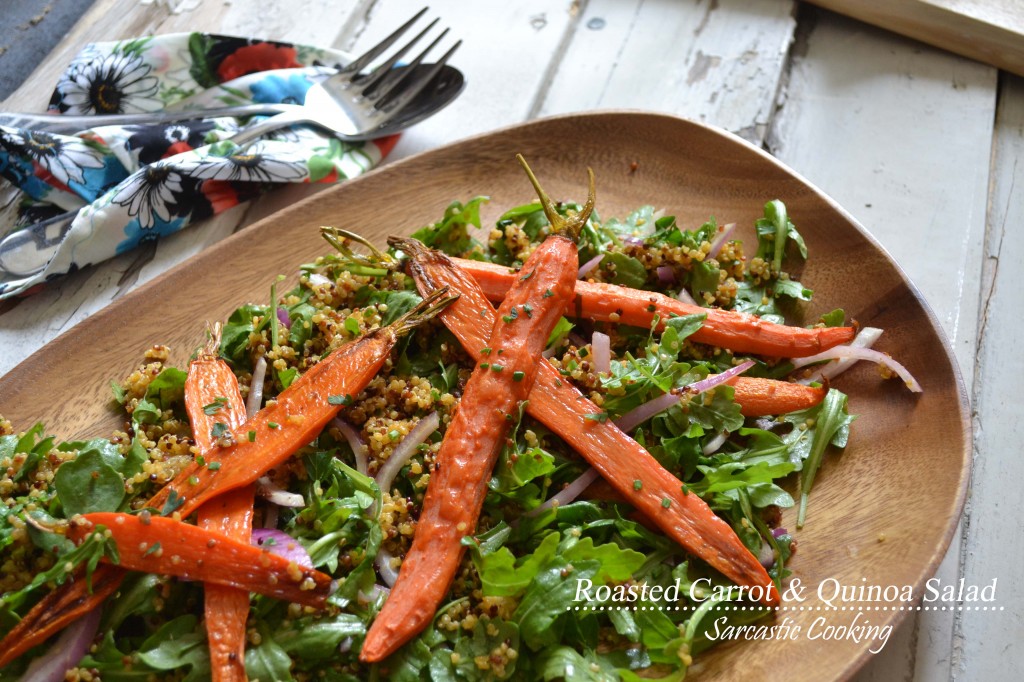 I am a cold weather girl, through and through. In the game of "Would You Rather?" if asked, would you rather always be always cold or always hot, I'd always pick cold.
Being such a fan of cold weather and sooooo not a fan of Halloween makes it really easy for me to skip all the way to Christmas. I know! It isn't even Halloween yet! I received the Crate & Barrel holiday catalog in the mail the other day and that gave me that tingly feeling in my belly.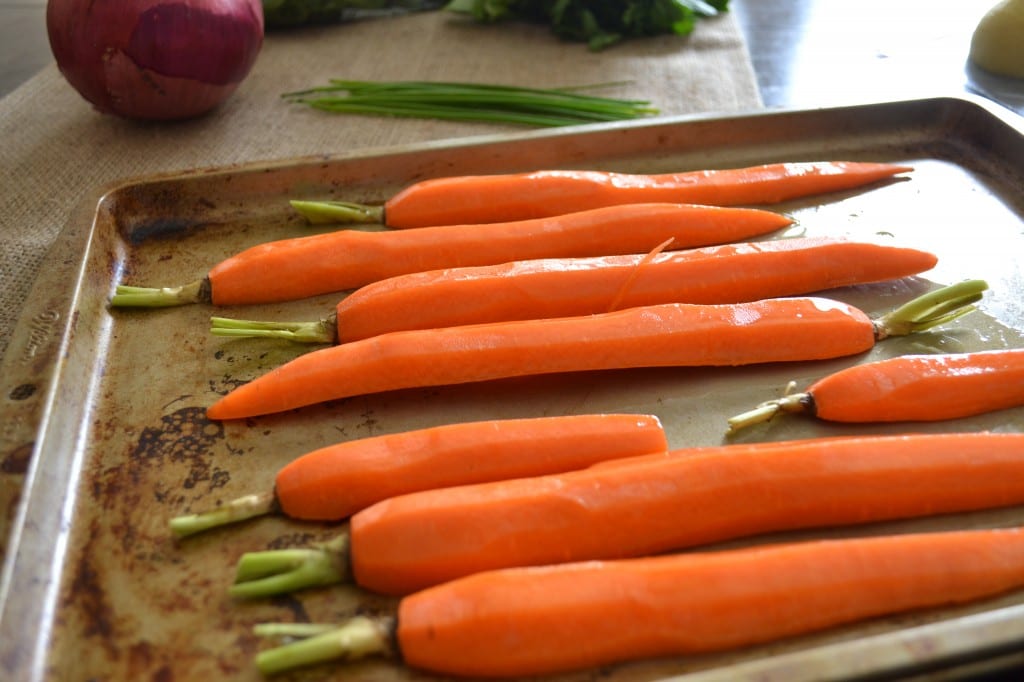 I was instantly longing for snowflakes on my nose and my standard holiday ringtones, "All I Want for Christmas is You" by Mariah and "Christmas Time is Here" by the Chipmunks.
Aaaaahhh! See?!?!?! It's happening already!
Regrouping…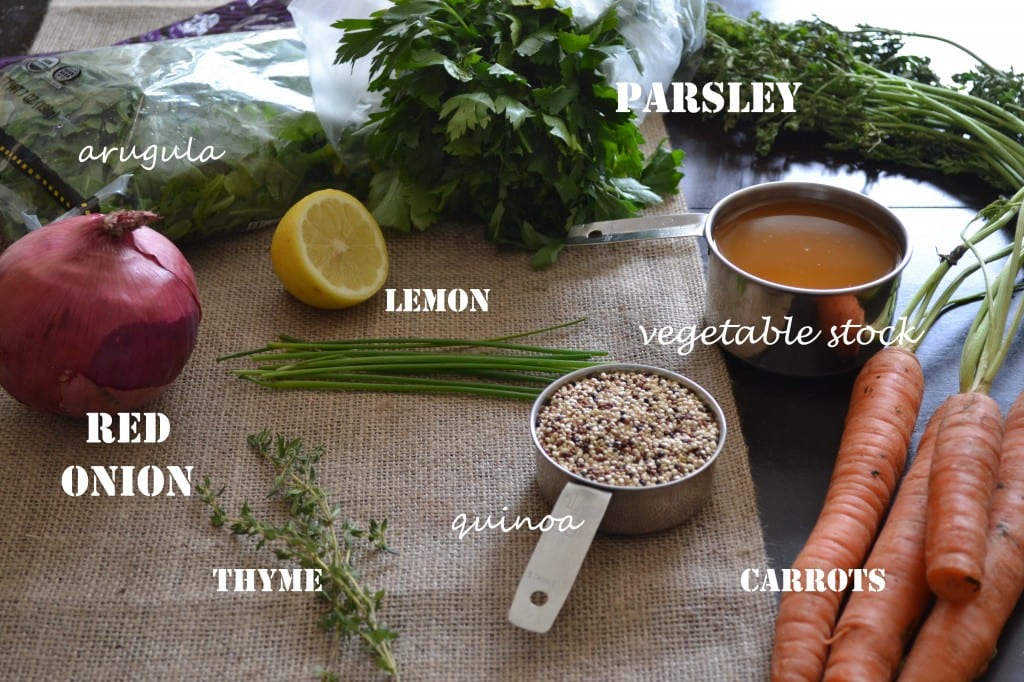 Ok, back to fall. I have to say, this might be my fall-iest recipe aside from my fall chopped salad. It is roasted and warm and full of warm flavors.
It is the perfect meal to remind myself it is not winter or Christmas, it is fall!!!!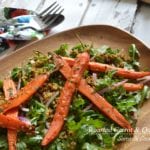 Roasted Carrot & Quinoa Salad
Ingredients
For the Salad:

½

Cup

Quinoa

1

Cup

Low-Sodium Vegetable Stock

2

Sprigs Thyme

4

Large Carrots

peeled and halved length-wise

1

Tablespoon

Olive Oil

10

Chives

chopped

1/3

Cup

Sliced Red Onion

3

Cups

Arugula

1

Tablespoon

Fresh Chopped Parsley

For the Dressing:

1

Teaspoon

of Honey

1

Teaspoon

Apple Cider Vinegar

1

Clove

Garlic

grated

Pinch

of Salt and Pepper

1

Tablespoon

Olive Oil

1

Teaspoon

Whole Grain Mustard

1

Teaspoon

Lemon Zest

1

Teaspoon

Lemon Juice
Instructions
Preheat the oven to 375 degrees F.

Combine the quinoa, thyme, and vegetable stock in a small saucepan and bring to a simmer. Simmer quinoa for 12-15 minutes until all liquid is absorbed and quinoa is tender. When cooked, remove from the heat, remove the thyme stems, and set off to the side to slightly cool.

Coat sliced carrots in olive oil and lay cut side down on a baking sheet. Roast in the oven for 30 minutes.

In a small mixing bowl, whisk together the honey vinegar, garlic, salt, pepper, olive oil, mustard, lemon zest, and lemon juice. Set off to the side.

When carrots are done roasting, remove from the oven, and place off to the side to slightly cool.

In a large bowl or on a large serving platter, toss together the chives, red onion, arugula, parsley, and quinoa. Top the salad with the roasted carrots and the dressing and then serve.