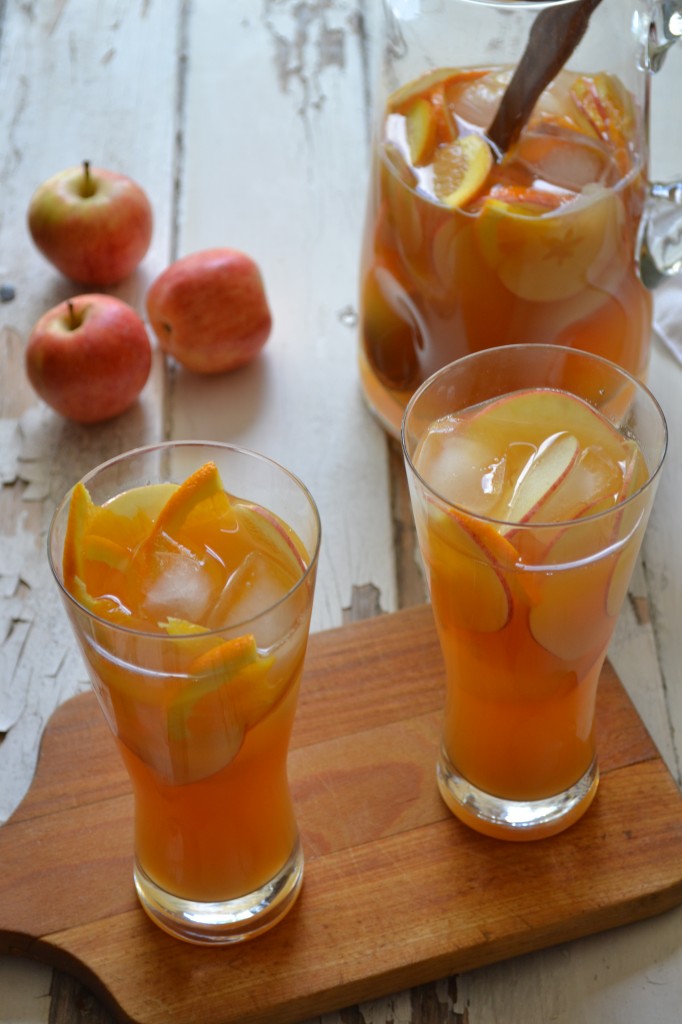 I feel like we are all good friends here, right? I mean, I have been sharing stories and recipes with you for a year now. I feel like it is high time I explained why I strongly dislike Halloween. Halloween and I have a long and tumultuous past, so it may take more than one blog post to explain my deep-seeded dislike.
Let me take you back to my childhood. (Right now my mom is deep sighing and shaking her head at my dramatics). I was about 9 years old. My mom made me this amazing bunny costume. It was out of a gray sweat suit. She had sewn on a fuzzy white fur belly and a big poofy white tail. I looked so cute when I popped on those homemade rabbit ears. I was fairly confident this would be a highly profitable trick-or-treating outing.
I grabbed my NKOTB pillowcase and waited patiently for my mom to make the finishing touches on my 8-year-old brother Nick's beard. He was going as a bum. What kind of bum carries a Teenage Mutant Ninja Turtles pillowcase, I have no idea. I knew my costume was cuter and I would for sure get more candy than him.
My dad led the way out the door and off we went.
About two blocks into trick-or-treating, I was feeling good. My pink drawn on bunny nose and whiskers were freezing, but I still had a good feeling about the day. I remember I was getting a lot of my favorite candy, Gobstoppers.  Anyway, we approached a house that had a scarecrow with a pumpkin head sitting on the front porch with a bowl of candy in its lap. For some reason, my dad as loving as he is, held Nick back in the driveway with him and told me to go up and get some candy.
I hopped up to the front door, literally, I was a bunny after all! I read the sign hanging around the scarecrow's neck out loud to my dad. "Please only TAKE ONE!" I shouted to my dad and brother. I took one for me and one for Nick.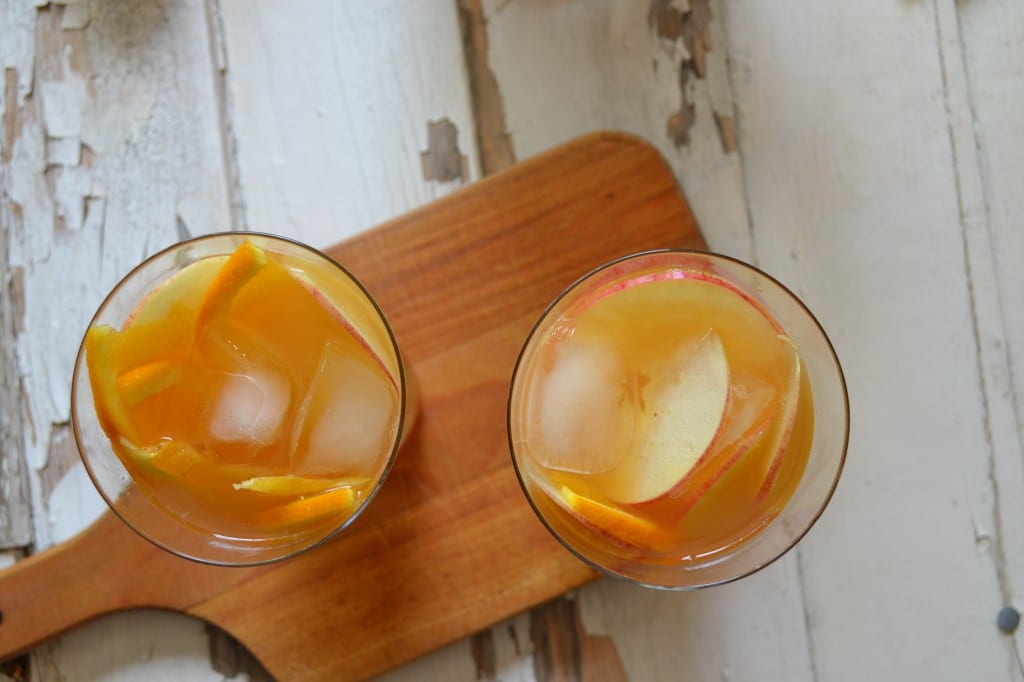 Next thing I know, the scarecrow comes to life and yells, "I said, only one!!!!"
I ran away screaming. I started crying. My dad, amidst his laughter, tried to console me. That was it, I was done trick-or-treating for the day. We walked back home. I remember feeling embarrassed, frightened, and confused.
Why would my dad send me first? Was it because I was bragging about my cute costume too much? Bunch of jerks. Maybe it was because I took more than one. Hmmm…
Yep. Combine that memory with the time me and some friends were attacked with silly string, shaving cream, and eggs by a bunch of stupid boys and you can see why I started to sour on the whole holiday.  I instantly regretted insisting on being the bad Sandy from Grease after it took a few hours to comb and wash out all the crap from my curled and teased hair.
I can't wait to share with you the second installment in this series I like to call, Halloween: A Hate Story.
Time to go drink the painful memories away, sigh. Kidding!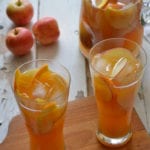 Hard Cider Sangria
Ingredients
1-2

Cups

Thinly Sliced Apples

1

Cup

Thinly Sliced and Quartered Orange Slices

2

Cups

Unfiltered Apple Juice

½

Cup

Whiskey

Makers Mark or Buffalo Trace

2

Tablespoons

Fresh Lemon Juice

24

Ounces

Hard Apple Cider

Woodchuck or Crispin

Ice
Instructions
Thinly slice the apples making sure to discard any seeds. Slice and quarter about half an orange. Place fruit in a large pitcher.

Add apple juice, whiskey, and lemon juice to pitcher. Stir and refrigerate until ready to serve.

Right before serving, add hard apple cider and ice, mix well.
Kind of…