Easy blackened tilapia tacos are cooked in under 10 minutes. They are perfect for busy nights or when the hanger hits you. The blackening seasoning blend has all the flavor you need.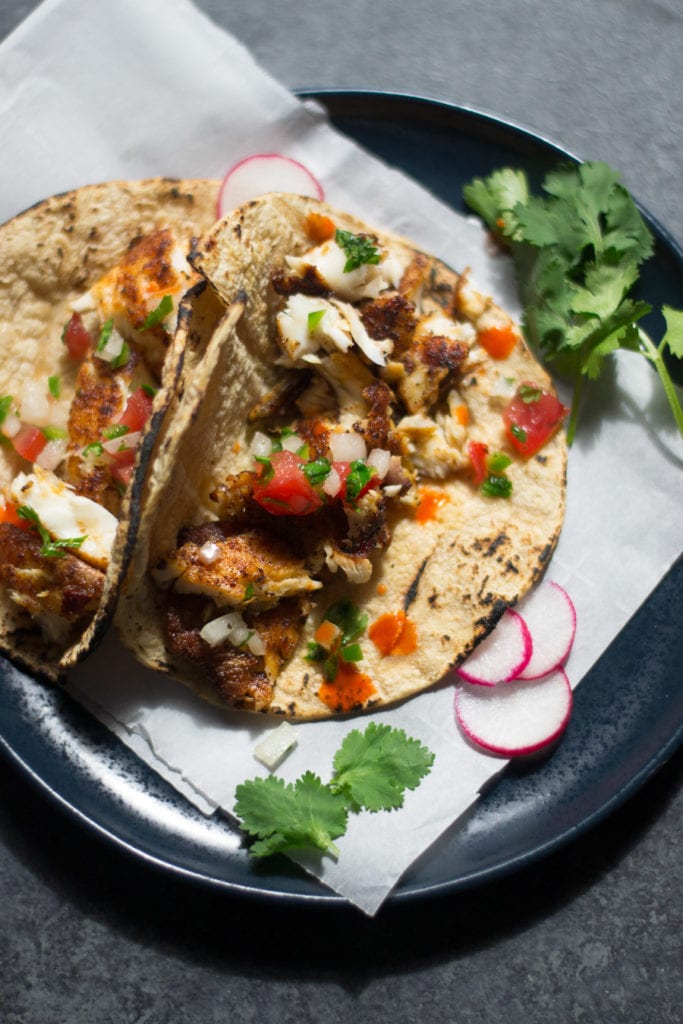 Not to toot my own horn or anything, but I love my simple blackening seasoning. I put it on chicken, pork chops, shrimp, and fish. So, it is pretty much guaranteed that we eat something blackened at least once a week.
Last night was just another one of those nights. I had an avocado that was perfectly ripened and thawed out some tilapia. That only means one thing in this house—tacos!!! I dusted the tilapia in my blackening seasoning to have a new twist on the go-to fish tacos, easy blackened tilapia tacos.

While eating our easy blackened tilapia tacos, my husband and I discovered that we have officially lost it. Seriously. We have become crazy dog people.
Our entire dinner conversation was about what our dog, Weezer, does while we are out of the house.
Maybe you might say we have run out of stuff to talk about. I don't think that is true. If you came home to find every single one of your dog's toys out of his toy basket and scattered about the floor, your couch pillows on the floor, and your dog hiding in the bedroom, you might want to spend a good hour discussing what the heck happened.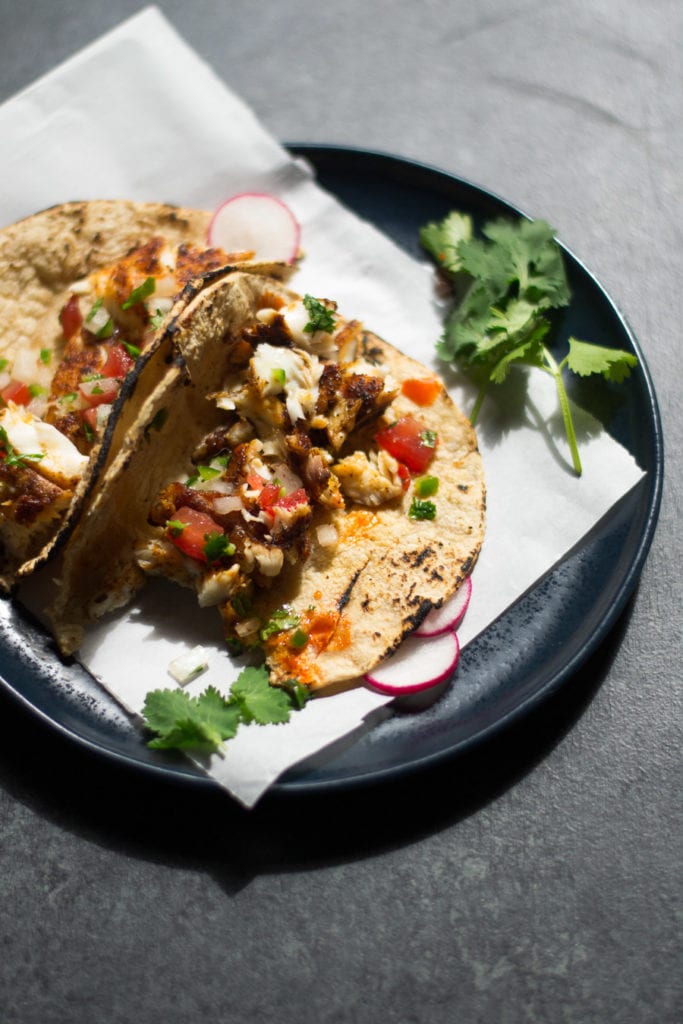 What might be sadder is we weren't even mad! It looked like Weezer had a rip-roaring rager in our living room as any twenty-something child would while their parents are gone. All we could do was laugh at the thought of him with his normally curled tail sadly flattened out surveying the damage as if he had no idea what had happened earlier.
It wasn't until a few hours later and much discussion about rigging up a web cam to see what he really does in the house alone all day that we finally commented to each other about how good the tacos were. I don't think that means they weren't that good, I just think that means, as I said before, we have officially lost it!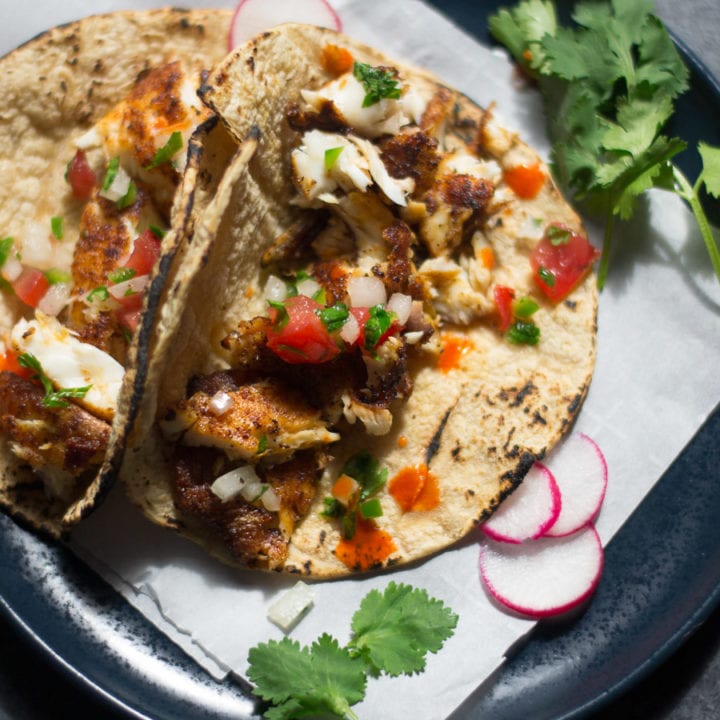 Blackened Tilapia Tacos
Spicy and smoky pan-fried tilapia with a perfect blackened seasoning cooks up in under 10 minutes for a quick and healthy meal.
Ingredients
1 Teaspoon Paprika
1/2 Teaspoon Salt
¼ Teaspoon Pepper
¼ Teaspoon Cayenne Pepper
¼ Teaspoon Onion Powder
1/4 Teaspoon Garlic Powder
1/2 Teaspoon Cumin
3 Tilapia Filet
1 ½ Tablespoons Avocado or Canola Oil
1 Avocado, optional
4-6 Whole Wheat/ Corn/ Flour Tacos
Instructions
Combine the dry seasonings in a small bowl.
Pat the tilapia dry with paper towels on each side. Season each side of the fish. Rub the seasonings in with your hands.
Heat a medium/large skillet over medium/high flame. After about 1-2 minutes the pan should be hot.
Add the oil to the pan, swirl to coat. Drop the fish into the oil carefully. Cook for 3 minutes on the first side. Flip carefully using a spatula or fish spatula. Cook on the second side for 2-3 minutes.
Remove from pan, flake off large pieces, and transfer to tortillas. Top with sliced/smashed avocado, cilantro and onion, or pico de gallo.

Easy blackened tilapia tacos would also be wonderful on top of an easy Mexican-inspired coleslaw.