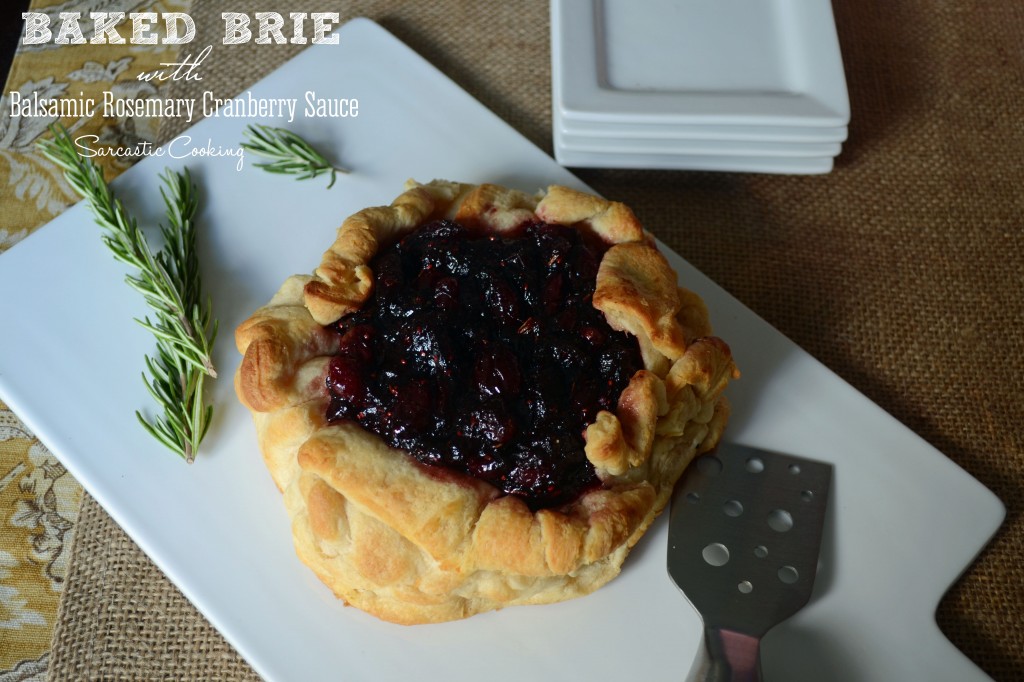 Ah, it's that time of year again, the time of year when this little tart berry, the cranberry, becomes the star of the show. See ya later apples, it is time for the cranberry!
Are you the family that makes their cranberry sauce/chutney? Are you the type of family that loves that straight from the can, ridges still on it, jellied cranberry?
I have the privilege of being a part of both of those families.
My family, mainly my Mom, is a big fan of the canned cranberry. Slide it on a plate, slice it up, and it is ready to serve.
Smash a little bit over some turkey and you have yourself a wonderful little bite.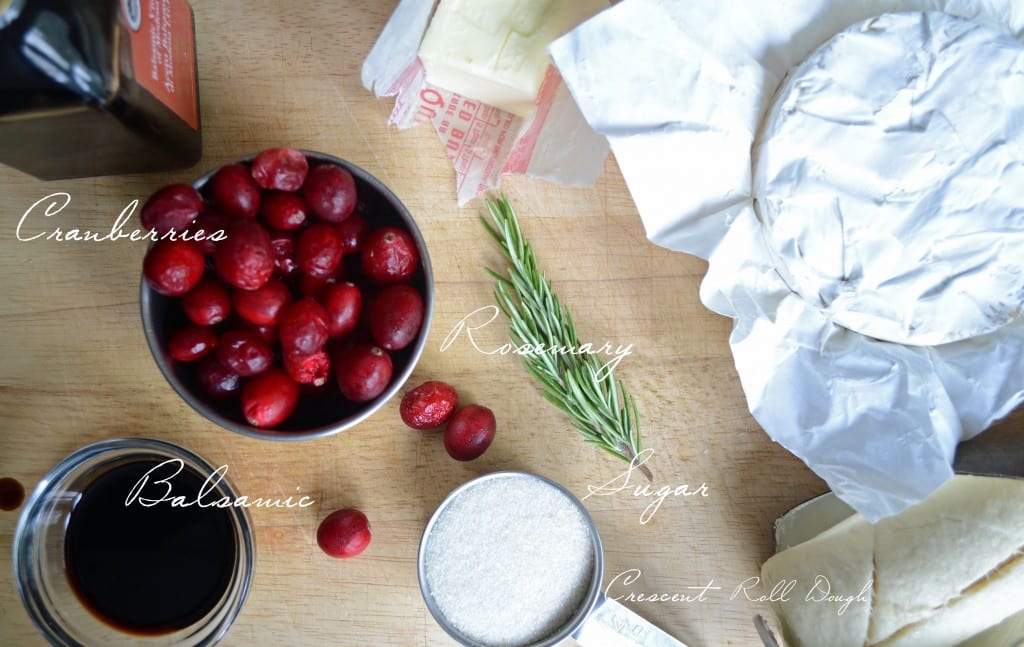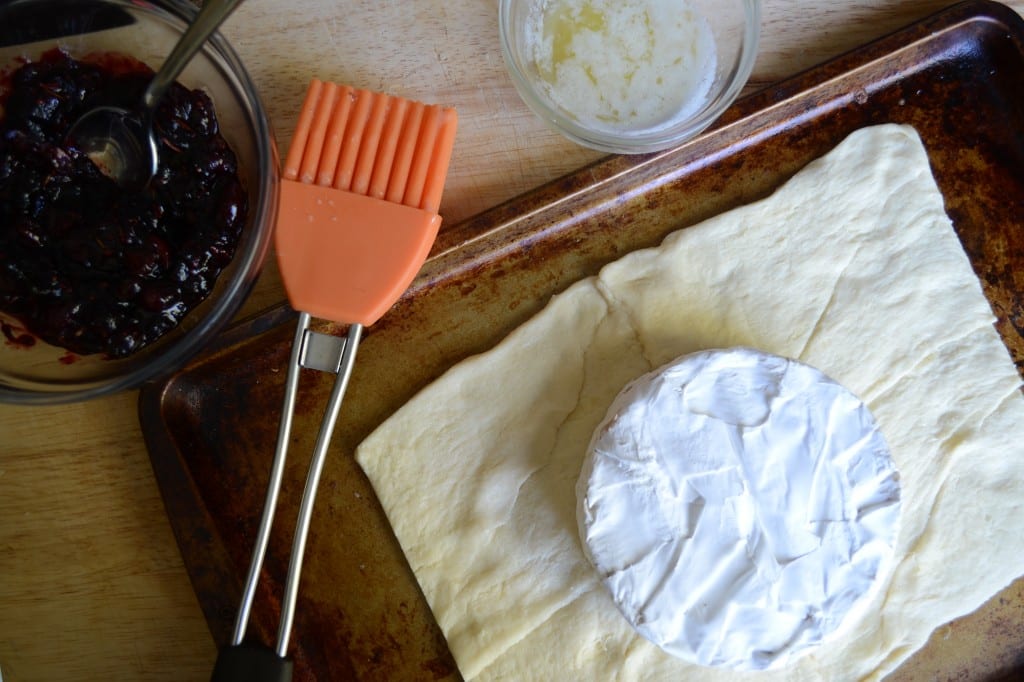 Mike's family is a big fan of the homemade cranberry sauce. I love to take a dollop of the warm cranberries and put it on top of a sweet potato. Mmm! Perfection.
I like cranberry both ways, so I don't want to hear how the canned stuff is gross or I don't want to hear about how homemade cranberry sauce takes too long. This is not a debate.
It is just an open appreciation for all forms of cranberry during the holiday that requires no gifts, just a crapton of food!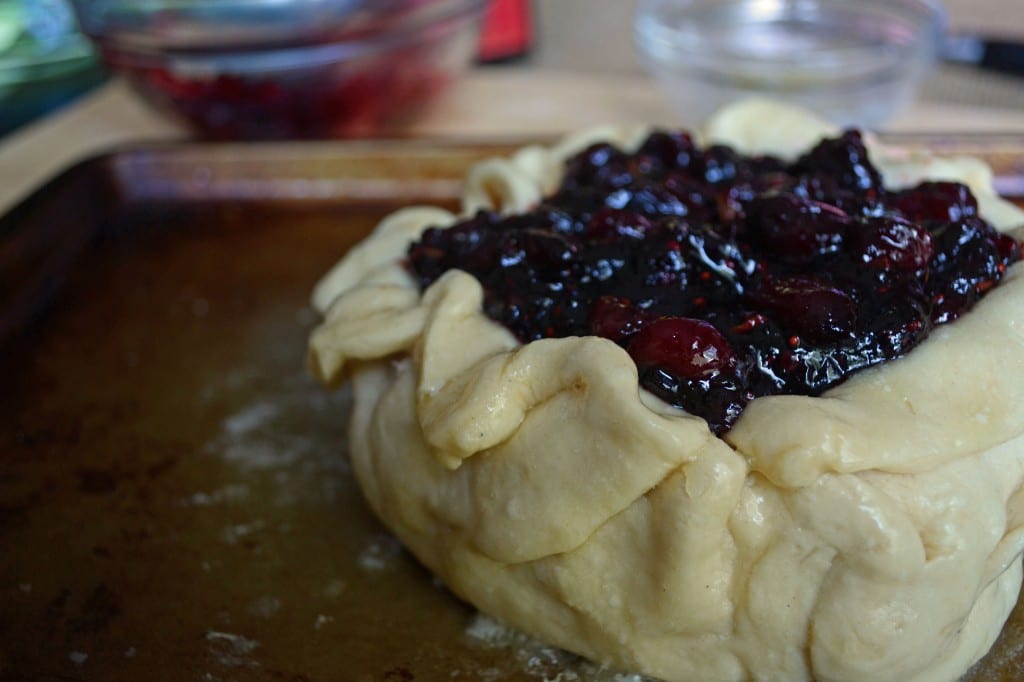 In honor of the cranberry, I have the perfect holiday appetizer for you! It is a cranberry sauce that is flavored with rosemary and balsamic syrup. Totally unique and totally easy! From start to finish, this app is done in 30 minutes.
Bake this up and give it to your guests while the rest of the Thanksgiving dinner finishes up. They will be floored.
I was. That is why I ate half of this on my own before I had to wrap it in foil and hide it in the back of the fridge. That's real life, people.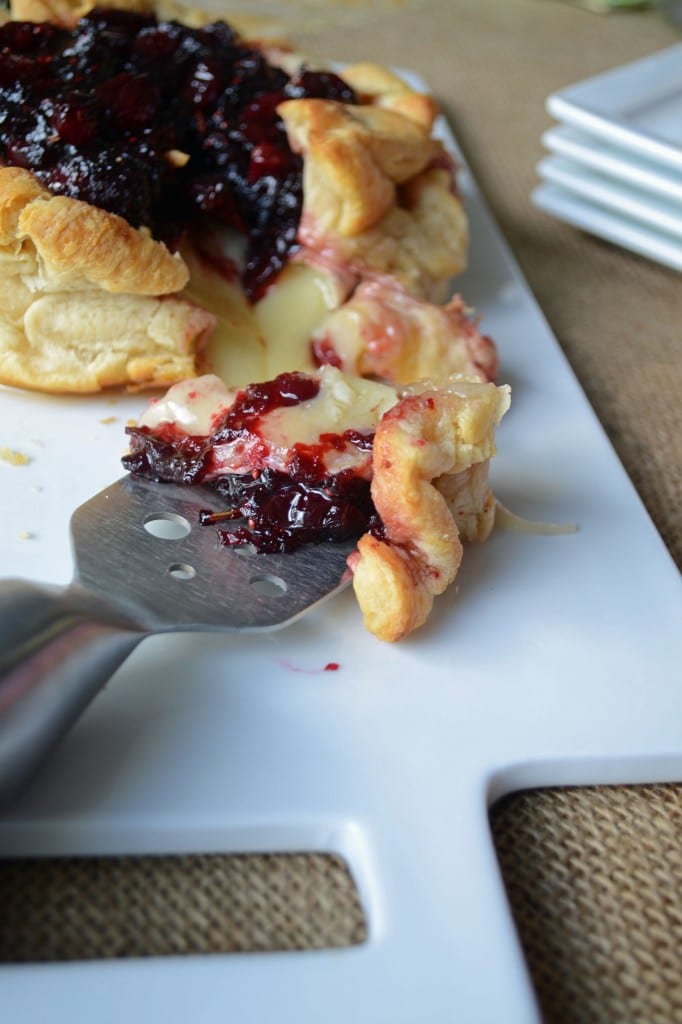 Baked Brie with Balsamic Rosemary Cranberry Sauce
1 Cup Frozen Cranberries, thawed
2 Tablespoons Balsamic Vinegar
¼ Cup Granulated Sugar
½ Tablespoon Finely Chopped Fresh Rosemary
1 Tablespoon Water
Pinch of Salt
8 Ounce Wheel of Brie
8 Ounces Puff Pastry/ Crescent Roll Dough
1 Tablespoon Melted Unsalted Butter
Preheat the oven to 375 degrees F.
In a small saucepan, combine cranberries, balsamic, sugar, rosemary, water, and salt. Stir to combine. Bring to a simmer over medium heat. Cook for ten minutes until thick.
Cut the puff pastry/crescent roll dough into an 8x8-inch square. If you are using crescent roll dough, make sure to pinch all the seams together to make one cohesive piece of dough.
Place the puff pastry on a greased baking sheet.
Place the brie in the center of the dough. Pinch the dough up along the edges of the brie. Do not totally cover the brie. Brush all edges of the dough with the melted butter.
Spoon the sauce on to the brie. Place the brie in the oven and bake for 12-15 minutes until the edges are lightly golden and crisp. Allow baked brie to cool for 5-10 minutes before serving and slicing.
Preparation time:

20 minutes

Cook time:

15 minutes

Total time:

35 minutes