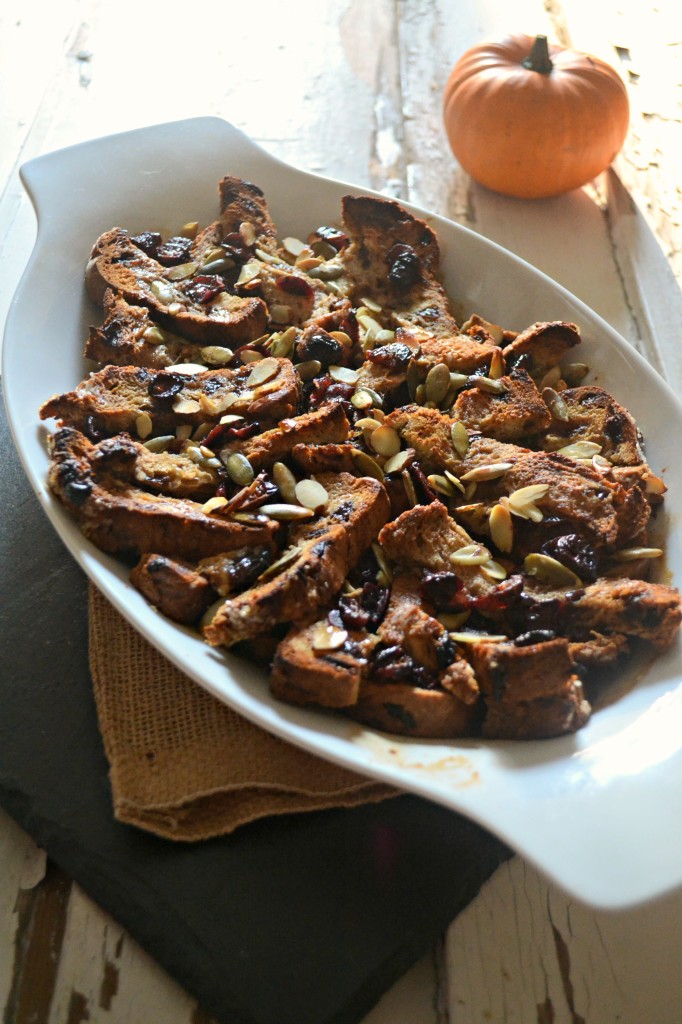 Happy mother effin' Halloween. Sorry I am not sorry for the profanity. You guys know I hate this holiday. I have never had good luck on Halloween. I have a love/hate with scary movies, Like I love to watch them frooooom behind a pillow. I am still freaking out over possibly seeing my door move open in the middle of the night like in Paranormal Activity and it has been years since that movie came out.
Why does Halloween make it ok to scare the living daylights out of kids and scardy-cat adults?
(Disclaimer: get ready for another Halloween tale of woe from my youth).
I would go trick-or-treating with friends in middle school and, when they would all get excited upon seeing a house decked out as a graveyard or as a haunted house in the front hallway, I would see my worst nightmare. I would think back to when I was younger, probably the first time I got to go trick-or-treating alone actually. I remember myself and my current BFF were allowed to go to the townhomes across the street from my parents' house.
There was one townhome that, instead of going to the door you, were supposed to take one only from a bowl in the garage riiiiight next to a vampire coffin. Being young and naïve, I didn't give two thoughts to the convenient location of that coffin.
My friend and I, who were dressed as a bunny and a kitty cat, took one candy out of the bowl. Then boom! Lightning and thunder, smoke, and then the coffin starts to open and a real life friggen dude comes out of the coffin. I know I didn't do this, but I most likely should have peed my pants.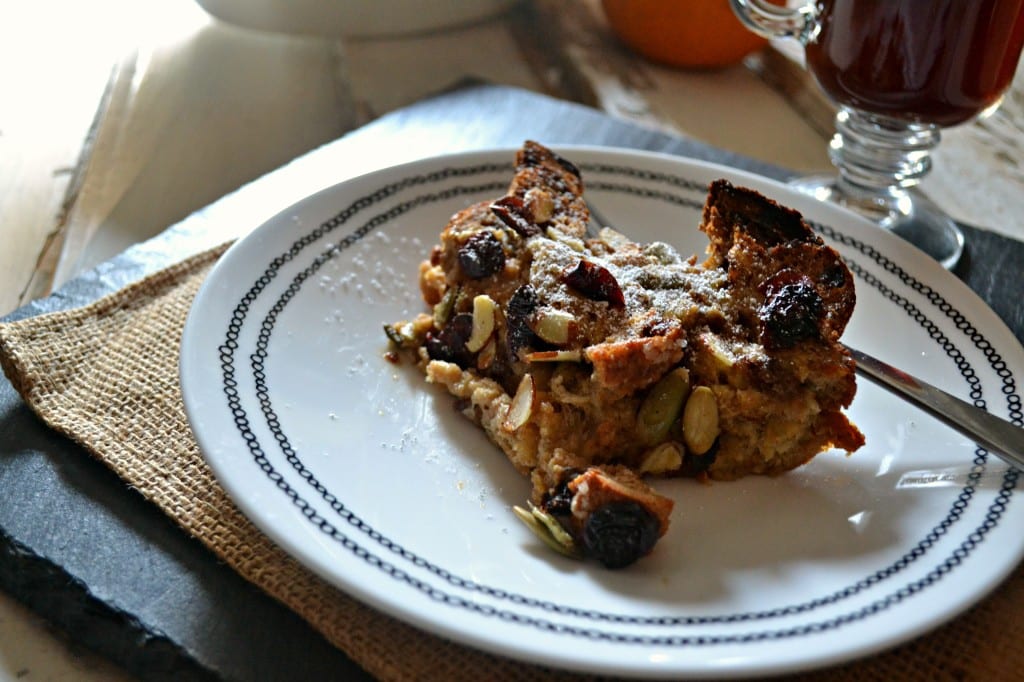 You are probably thinking what a baby I am right now. Just wait. That isn't the creepy part. After
totally not being scared but just deciding we had enough candy, we headed back across the street to my house. The friggen vampire dude was walking through the houses back yards and watching us!!! Like what kind of adult thinks that is funny?!?!?!?
Also, all you weirdos who donned scream masks after scream was released and went trick or treating like that? Yeah, you're crazy and a jerk! Hello, Sydney. Ugh, that voice gives me chills still!
But hey, maybe I am a baby. Who knows. I can handle slow moving zombies (not the fast ones like in 28 Days though). The zombies in The Walking Dead are scary and gross, but after watching a lot of behind the scenes stuff, I think of them as more works of art and science because of all the hard work that goes into them.
Have you been watching this season? So far I am loooooving it! To celebrate stupid Halloween and the awesomeness of zaaaahhhhmbies, I am sharing a recipe from this amazing cookbook
 and even giving away a copy to one lucky reader!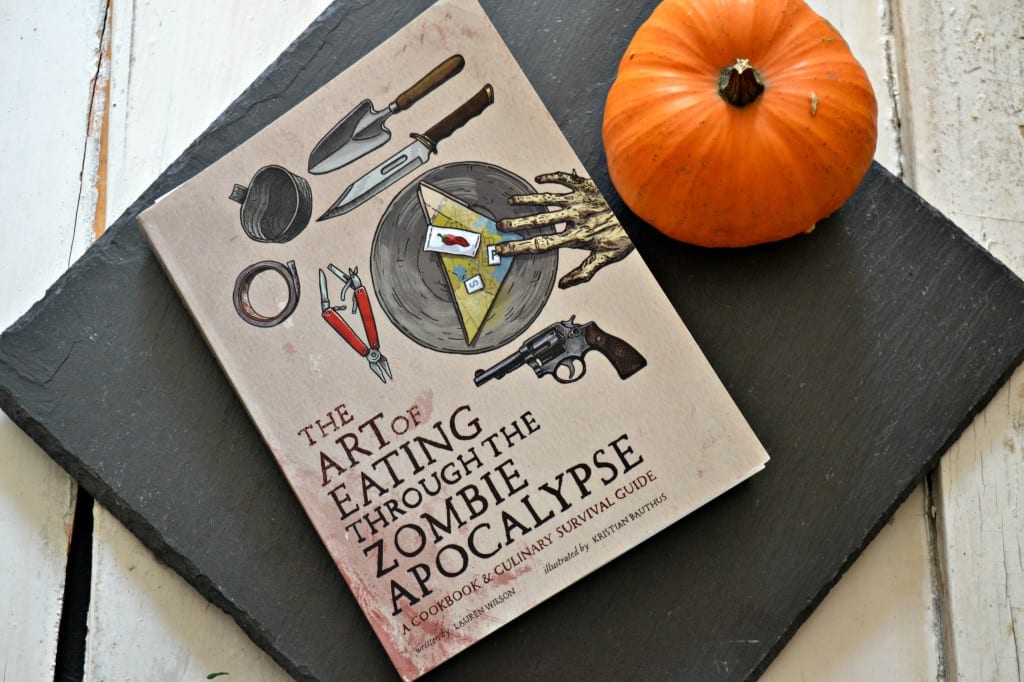 Here is how to enter: just leave a comment below stating the one thing you would absolutely not be able to live without in a zombie apocalypse. For me, it is fresh bakes bread or pasta. Showering and clean clothes, yeah I could live without those things. A life without carbs is a life I do not want to think about. One winner will be chosen at random November 5th, 2014.
Overnight of the Living Dead French Toast and a Giveaway
An easy overnight baked french toast recipe with pumpkin seeds, almonds, and cranberries for a seasonal touch!
Yields: 5-7 Portions
¼ Cup Unsalted Butter, melted
½ Cup Brown Sugar
12 Ounces any kind of Bread, sliced into 1 ½ inch wide strips
½ Cup Dried Cranberries
½ Cup Sliced Almonds
½ Cup Pepitas (Pumpkin Seeds)
1 ½ Cup Milk
1 Tablespoon Vanilla Extract
1 Teaspoon Ground Cinnamon
½ Teaspoon Ground Nutmeg
½ Teaspoon Ground Ginger
Pinch of Salt
Maple Syrup
Powdered Sugar
Mix together the butter and the brown sugar in the bottom of a 7" x 11" baking dish. Spread over the bottom evenly.
Line the baking dish with a layer of bread slices and a little bit of the nuts, seeds, and berries. Add another layer of the remaining bread on top along with the rest of the nuts, seeds and berries.
In a large mixing bowl, whisk together the eggs and sugar until the sugar is totally dissolved. Then whisk in the milk, vanilla, cinnamon, nutmeg, ginger, salt. Whisk until a custard is created.
Pour the custard mixture over the bread layers, making sure to cover every nook and crannie. Cover with foil and let stand at room temperature for at least two hours. Then refrigerate overnight.
Preheat oven to 375 degrees F. Remove the foil. Liberally drizzle the top of the bread with maple syrup. Bake uncovered for 30 minutes. Remove from oven and cover with foil and bake for an additional 10-15 minutes until center is no longer jiggly.
Let stand for 5-10 minutes and then serve with powdered sugar and maple syrup.
Preparation time:

24 hours 10 minutes

Cook time:

45 minutes

Total time:

24 hours 55 minutes