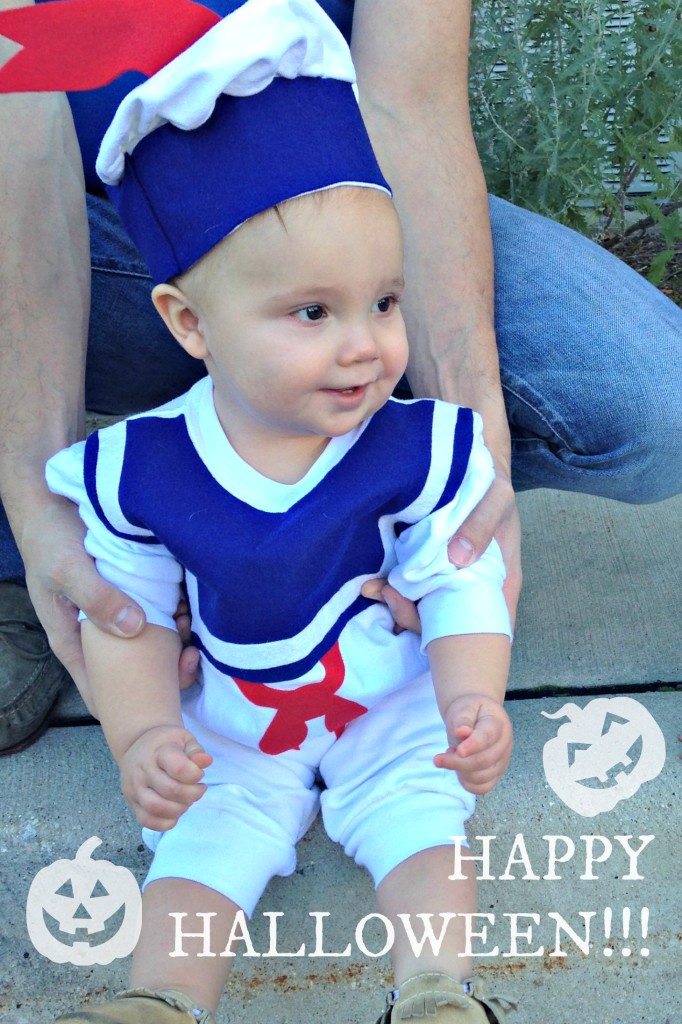 Here you have it! I have passed the curse of "nobody knows what your costume is" down to my child. He is the Stay Puft Marshmallow Man from Ghostbusters. I thought it was obvious. You know, their thigh rolls are so similar…but I have heard everything from Pillsbury Dough Boy to sailor to Donald Duck. You can give him whatever title you choose, because no matter what, he is friggen cute!
Happy Halloween peeps!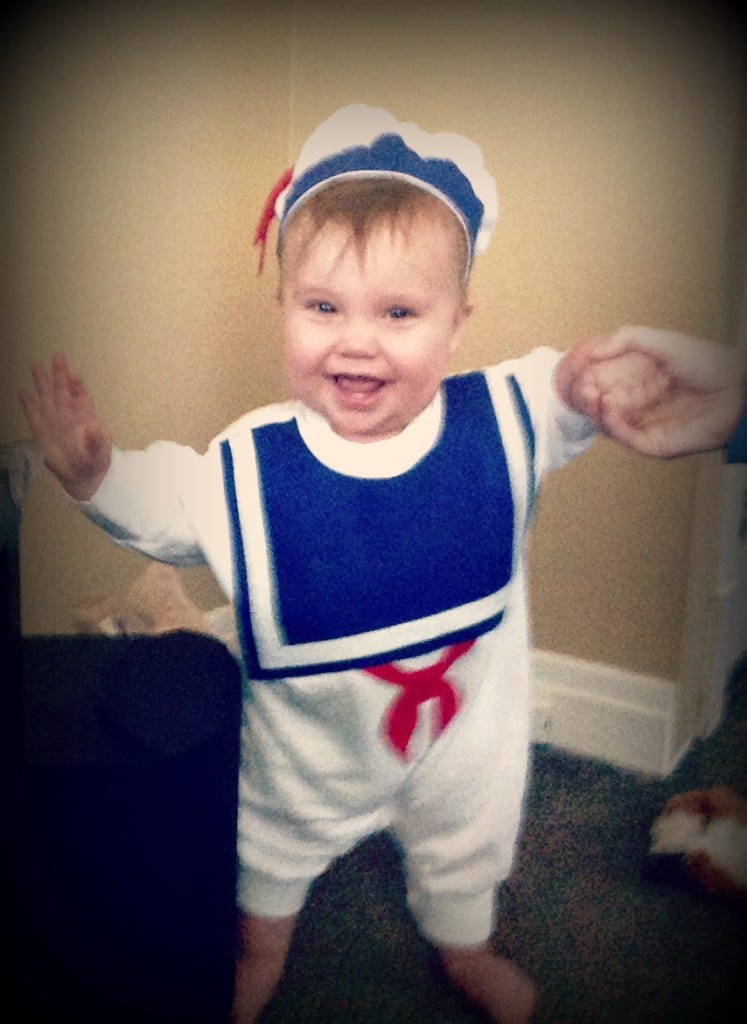 BTW if you are in my neck of the woods, we will be offering awesome handfuls of candy (Mike refuses to utter the phrase "just take one" at the door) and a choice of white or red for adults served in a discreet solo cup. Have a safe night friends!
Related posts: