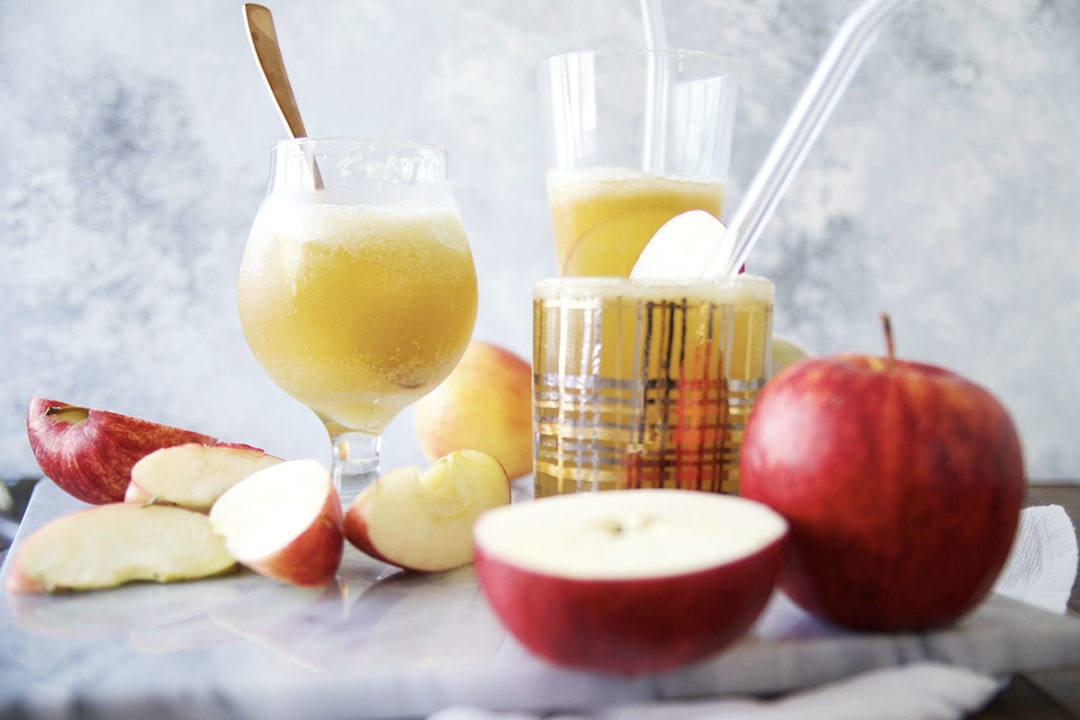 Do you guys ever think back on your drinking history? My Mom is totally rolling her eyes after reading that lead in. No Mom, people are not going top think I am an alcoholic. Drinking is a tiny portion of my current job, duh!
I didn't really drink in high school. Call me a prude, square, prep… Heard 'em all before. I have no regrets. I do think once or twice senior year I drank just to figure out what it would be like–more importantly, what I would be like under the influence. I'm gunna go out on a limb and say that's probably the norm. Hopefully. I was following the norm for most of my time in college. I started to drink with crappy light beers, swigged out of red Solo cups. Standard. When we started to outgrow those house parties and kegs, and wanted to class it up we maybe had a box of wine here and there.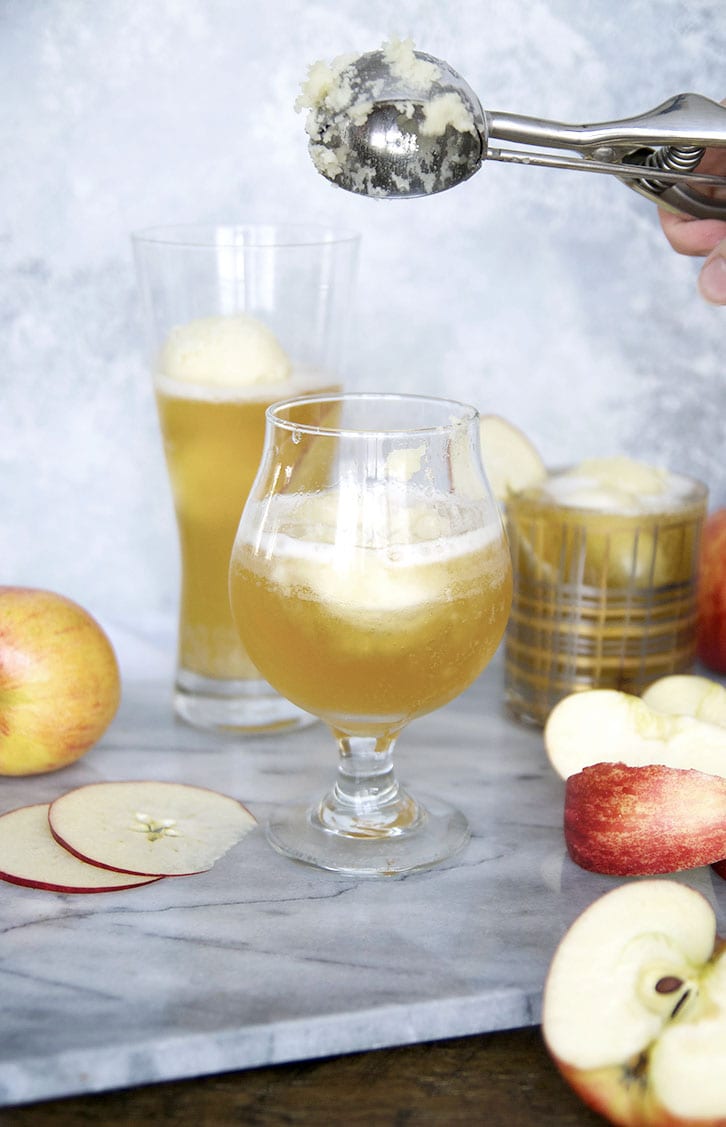 Once I graduated and had money to buy better beer, I moved on to ciders.
I think that is a natural phase for most girls out of college. It is a beer, technically. It has way more flavor than beer and isn't as complex as wine. You don't have to pretend you know about notes and hops and whatever the heck else people say you are supposed to taste. Even though most post college life is pretending you know more things about life than you actually do…
Wait. I think I am still in that phase. Ha!
I moved around between Strongbow and Woodchuck. Then my fancy friends introduced me to Crispin. Lately though, through my Chicago beer adventures, I landed on Right Bee Cider. Get it? Right be side her? Cute right?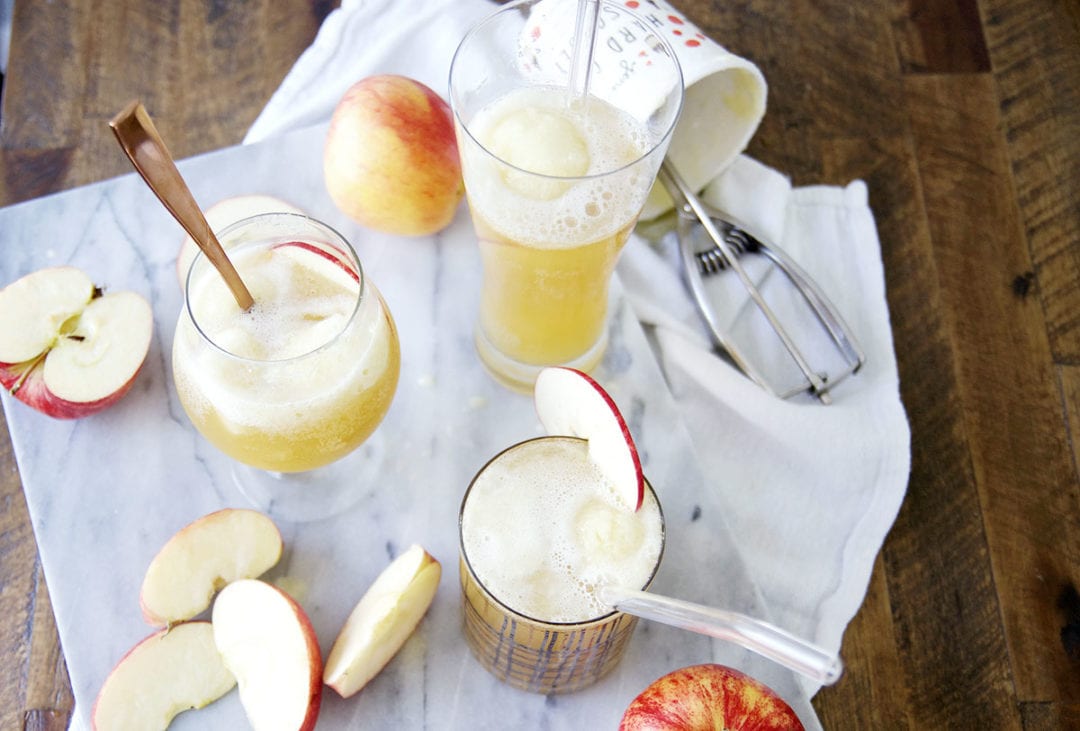 They are a little company out of Chicago and I am all in. They just collaborated with Jeni's Splendid Ice Cream. Yeah, that Jeni. Super cool, right? I was actually eating the sorbet when I decided that I wanted a cider. So, because when I eat I need a drink, I took that sorbet and plopped it in my cider. Think of this is a drink with ice in it that never gets watered down!
Genius!
My younger self drinking cider with ice in it at some local dive bar would be proud of me, I think! And if you can't find the hard cider sorbet, ugh, I guess you can plop a scoop of vanilla bean in there instead.
Related posts: