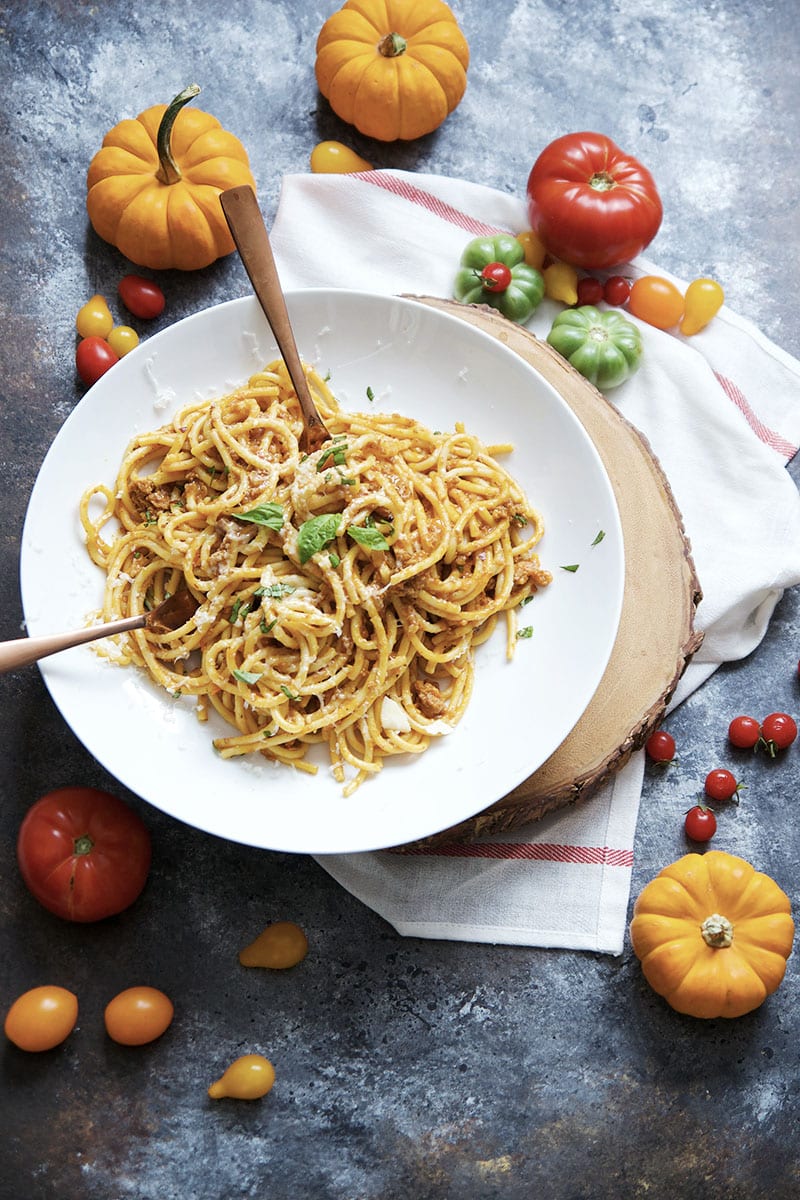 Here it is! One of the few pumpkin recipes on my blog. It is October, so I had to do at least one pumpkin recipe, right? Speaking of pumpkins, are you a carve or paint kind of pumpkin person? We are a house divided. Everybody is ok with carving as long as they don't have to do it or touch the pumpkin guts. If I ask Andy and Mike what they would prefer, they will always choose painting because it involves no pumpkin guts.
Jack on the other hand. I think he is my man. He has a thing for all things messy and sensory related. I don't know what it is, but something about gutting the pumpkin and squishing the scooped out seeds and flesh between your fingers, brings me back to childhood.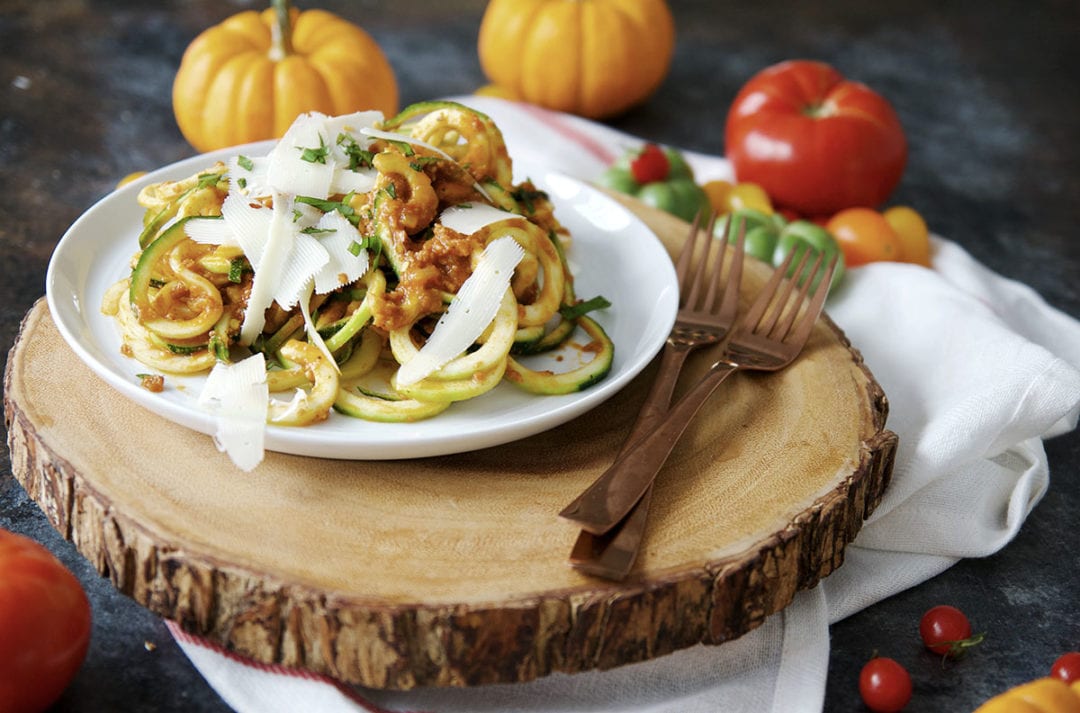 My Dad was the expert carver. We would all three cover the dinner table with newspaper, get mom's biggest silver serving spoons, open our little pumpkin carving knife packs, and wait for my dad to perform surgery on our pumpkins. He would have to use a big serrated knife in the end because , you know, those little orange knives from the set always bend and never really get the job done.
We would scoop the seeds into a big pile and try and gross each other out talking about guts and monsters and all other weird things little kids can dream up. It was always a riot… which inevitably ended with somebody taking it too far and pumpkin guts ending up where they don't belong or somebody in tears. Ya know, like all good memories end up.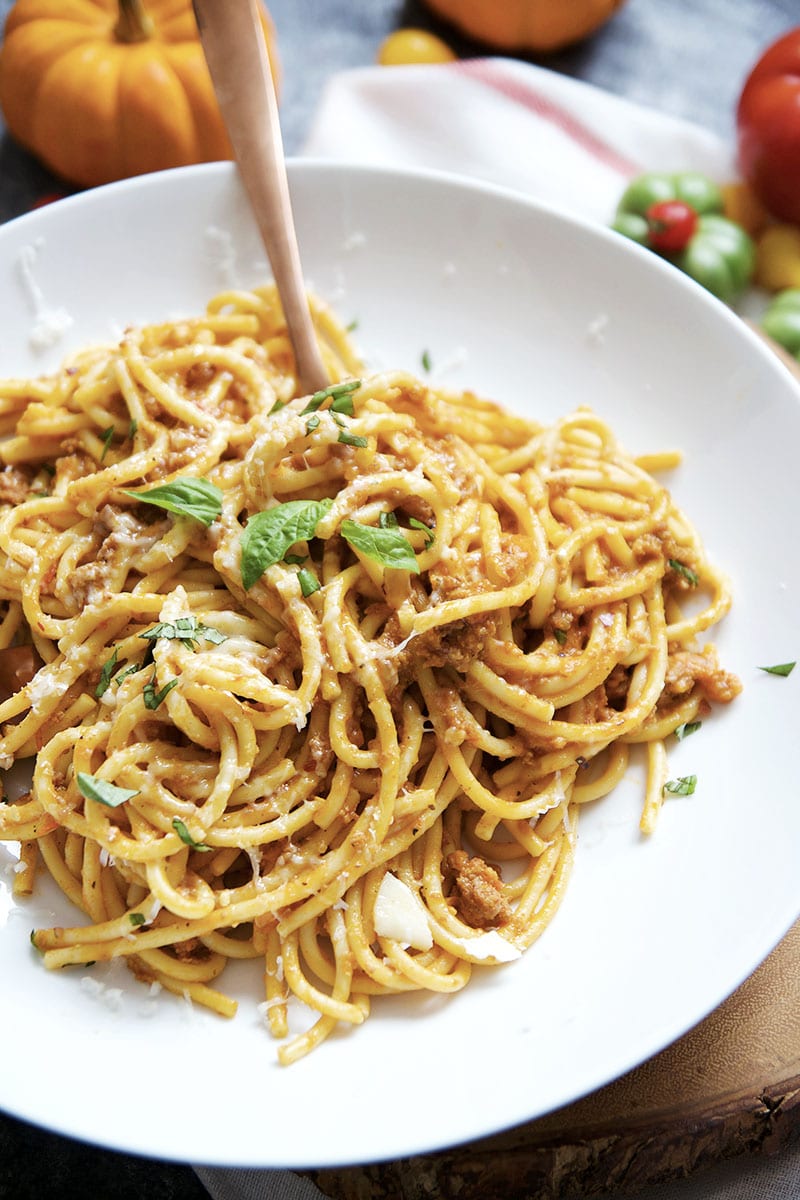 During my teenage years, when I was a convinced I was super artistic, we went through a brief everybody-draw-a-face-on-their-pumpkins phase. It is not a phase I am proud to admit either, since in my old age I have clearly aligned myself with team carve. I will say a really nice Cleopatra and maybe a bloody pirate or two were the product of those years, so I can't hate it too much.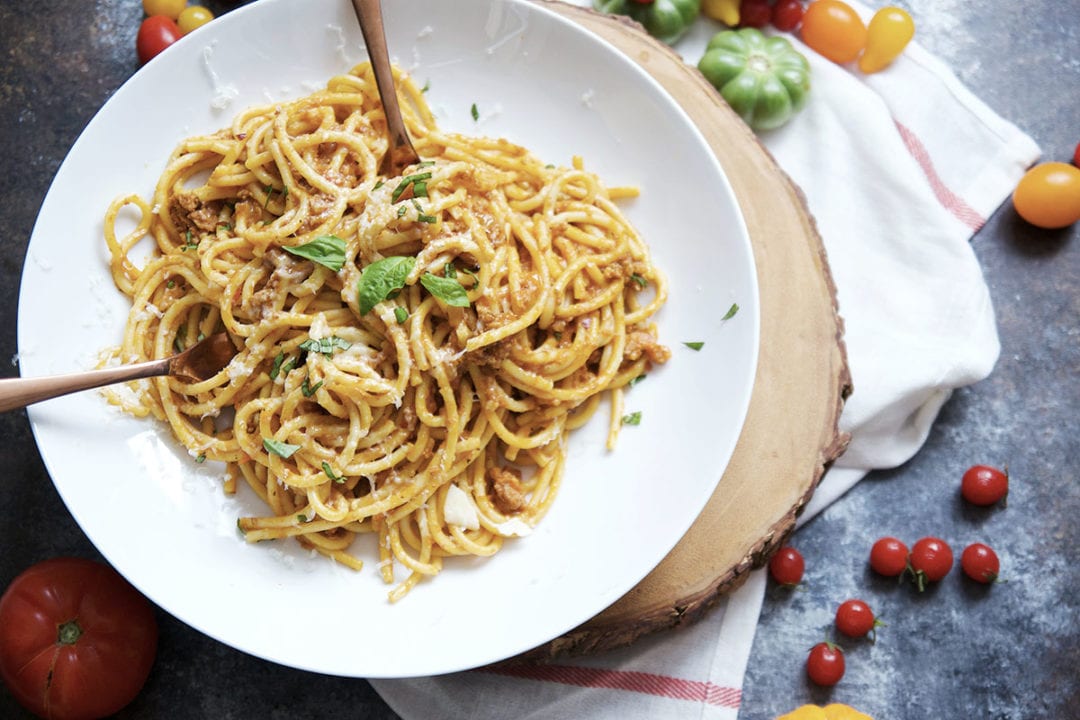 This year, we are (well, most likely I will) be doing the carving. I am sure Mike and Andy will be doing the eating of the roasted pumpkin seeds. Jack will be making a mess. But no matter what, it will be fun and they will be our memories. The little pumpkin family we purchased on our recent trip to the patch will be looking good, whether they are carved or painted. Good enough for the squirrels to destroy come Halloween.
But, fear not, I will be sure to spam you with pictures and video on all social media platforms, because I know you will want to witness the cuteness and mess this whole pumpkin thing will turn out to be.
In the meantime, pumpkin chorizo bolognese. It has 4 ingredients, excluding salt and pepper. It is the easiest way to add some fall flair to your pasta nights. And, because I care about your health, I made one plate with zucchini noodles. I still have to say though, that the bucatini worked way better with the hearty sauce.
Pumpkin Chorizo Bolognese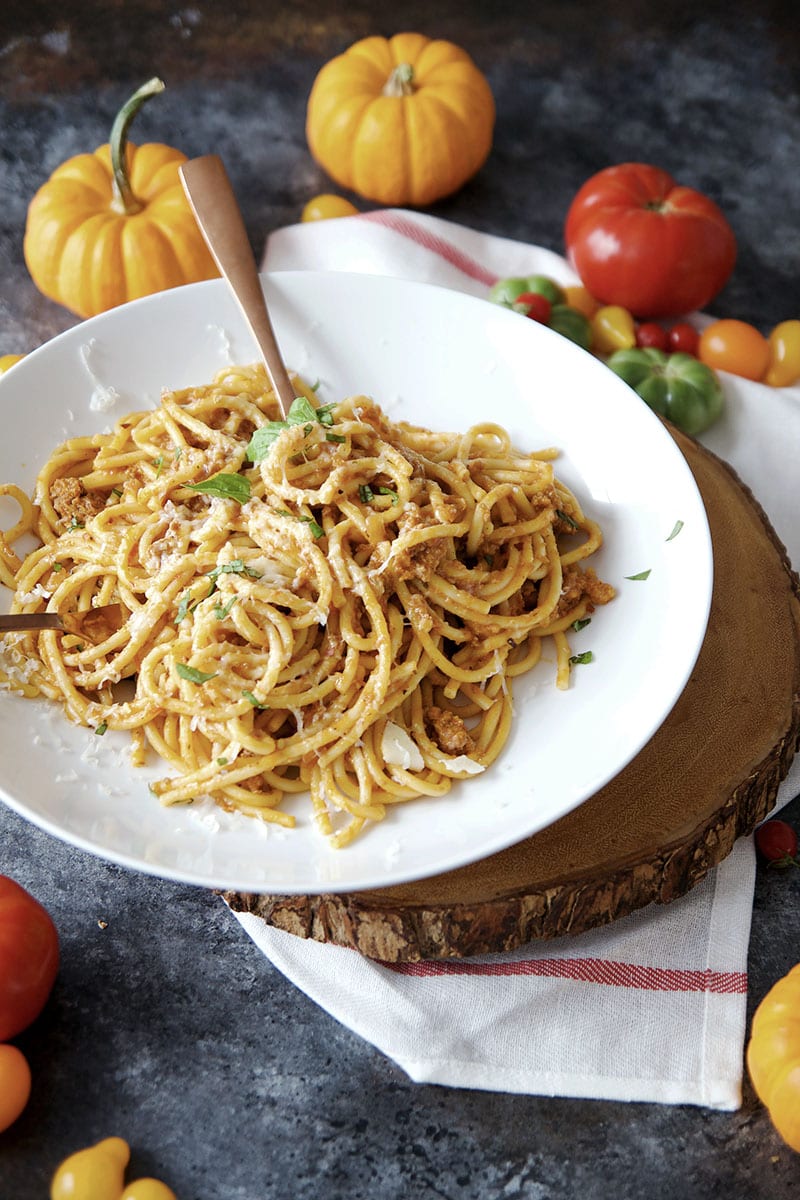 Creamy and spicy pumpkin chorizo bolognese sauce for zucchini noodles or thick noodles.
Yields: 4-6 servings
1/2 Yellow Onion, diced
1 Pound Ground Pork Chorizo
1 Cup Canned Pumpkin Puree
1 1/2 Cups Favorite Marinara Sauce
Salt and Pepper to taste
Zucchini noodles or bucatini/linguine noodles
Heat a large deep skillet over medium heat. Add onion and chorizo. The fat from the chorizo will help to grease up the pan and keep the onions from burning and sticking.
Cook the chorizo and onion until the chorizo is browned and the onion is translucent, 10 minutes. Use a wooden spoon to break the chorizo into small pieces.
Add the pumpkin puree and marinara, stir to combine. Cover with a lid and let simmer on low for 5 minutes or while you cook your pasta.
Remove half of the sauce from the skillet and add it to a large mason jar or deep mixing bowl. Use an immersion blender to puree until only tiny pieces of chorizo are visible. Add the puree back to the sauce and stir to combine.
Serve sauce over zucchini noodles or linguine/bucatini noodles with fresh cilantro or basil on top along with a good pile of parmesan cheese.
Preparation time:

6 minutes

Cook time:

20 minutes

Total time:

26 minutes