Well, lo and behold my darling cherub who was sick all last week, has passed his not so angelic germs on to his poor mother. I was too busy comforting him and nuzzling him to notice him coughing directly into my face.
So as of a few days ago, not only did I have a baby almost over his cold but I now had a massive cold too. I mean nasal congestion, Kleenex everywhere, and Rudolph the Red Nosed Reindeer dry red nose. You know how they say, "Moms don't get sick days." Well, that is sooooo true.
Long gone are the days when I could just call in sick to my crappy bosses on days when I just needed a "me day". It made me think I should have called in sick more often while I had the chance.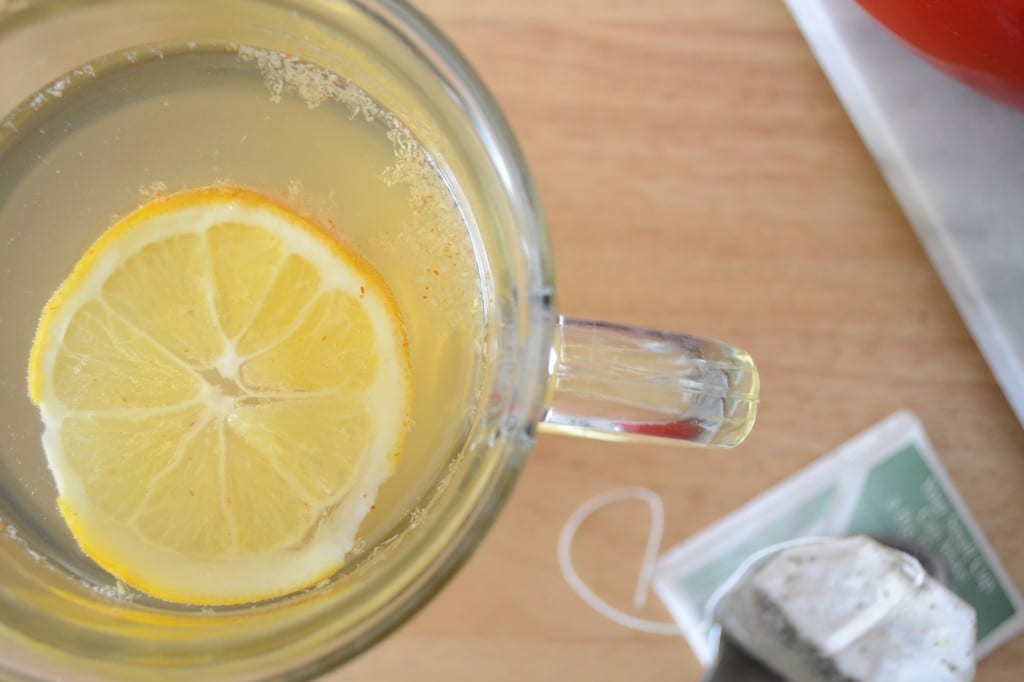 On top of being sick and taking care of a child and dog all day, throw in the fact that I am breastfeeding (sorry if that is TMI) and am not sure what or how much of any drug I can take to help me through this. So I started doing some research online about what were some natural home remedies for the common cold and came up with this concoction.
I drank this mixture of green tea, lemon, honey, ginger and cayenne pepper all day with glasses of water in between and in a day my symptoms started to go away! Now, I am no doctor and I am not saying this is going to cure your cold, but it will break up that mucus and clear out the toxins in your body at the same time.
If this cold season is kicking your ass and you have rugrats, pets, or just life in general to deal with, drink some of this tea and take a long steaming hot shower and you will be good in no time!
Kick Ass Cold Fighting Tea
Ingredients
1 ½

Cups

Hot Water

1

Green Tea Bag

1

Tablespoon

Honey

1

Teaspoon

Grated Ginger

1

Tablespoon

Lemon Juice

A Small Pinch of Cayenne Pepper
Instructions
Add honey to the bottom of a mug and pour the hot water over it. Add the tea bag to the water and let it steep for two minutes.

Add the ginger, lemon juice, and cayenne to the mug and stir to combine. Drink while hot.