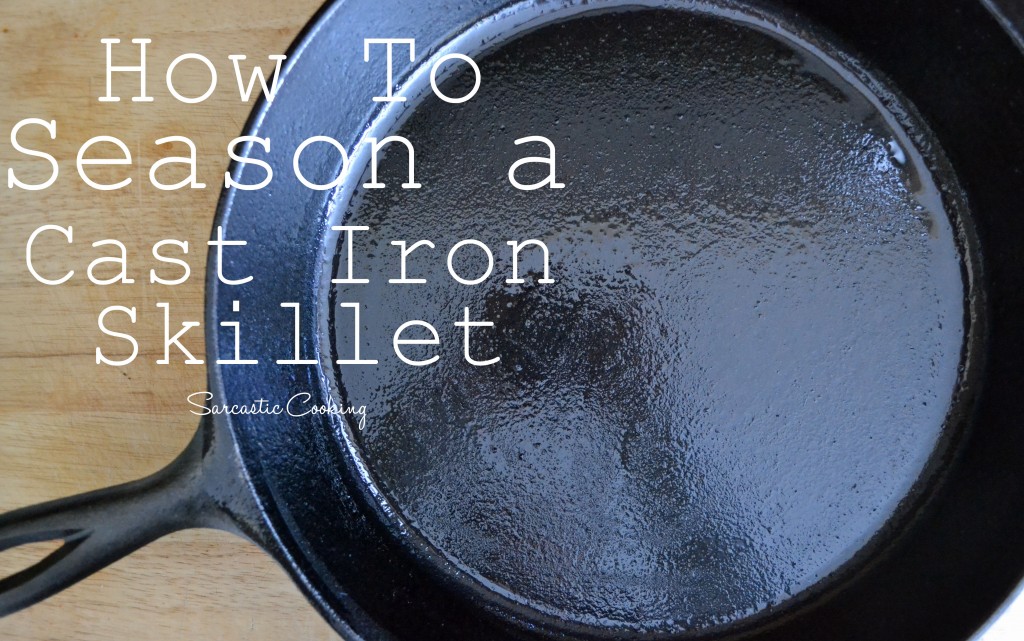 For about two years…well, ever since I started this site…I have been yearning for a cast iron skillet. Yes, I clearly could have just gone out and bought one, so just call me lazy. But after dropping hints to my mother-in-law (read: straight up telling her I wanted one), I finally got one for Christmas this year. And, wow are they heavy!
I was so eager to get cooking in it. There were so many cast iron related recipes I had to pass up over the years because I didn't have the right equipment.
Hold up. Let me go back in time and tell you that I once did have a cast iron Dutch oven. I was so eager to use it for slow braising in the oven that I figured I didn't have to season it. Wouldn't the cooking do the seasoning? Well, if you are a cast iron novice like I was, let me tell you. Without seasoning the cast iron ahead of time, I was left with a lot of crap dried and sealed to the Dutch oven.
Then to top it off, (close your ears all you expert cast iron using Southerners) I decided to scrub the crap out of it with steel wool and then put it away for later use. Sure enough next time I went to use it, rust. Rust everywhere.
So, this time I decided I am not going to repeat my mistakes of the past. I have dreams of crackling bacon in the skillet to fulfill! I mean, don't we all?
To season a cast iron skillet, rinse the fresh out of the box/packaging skillet under running water. You can use a small amount of soap if you want. Since the skillet isn't seasoned yet, it won't ruin it. Then, wipe the skillet dry with a dish cloth or paper towel.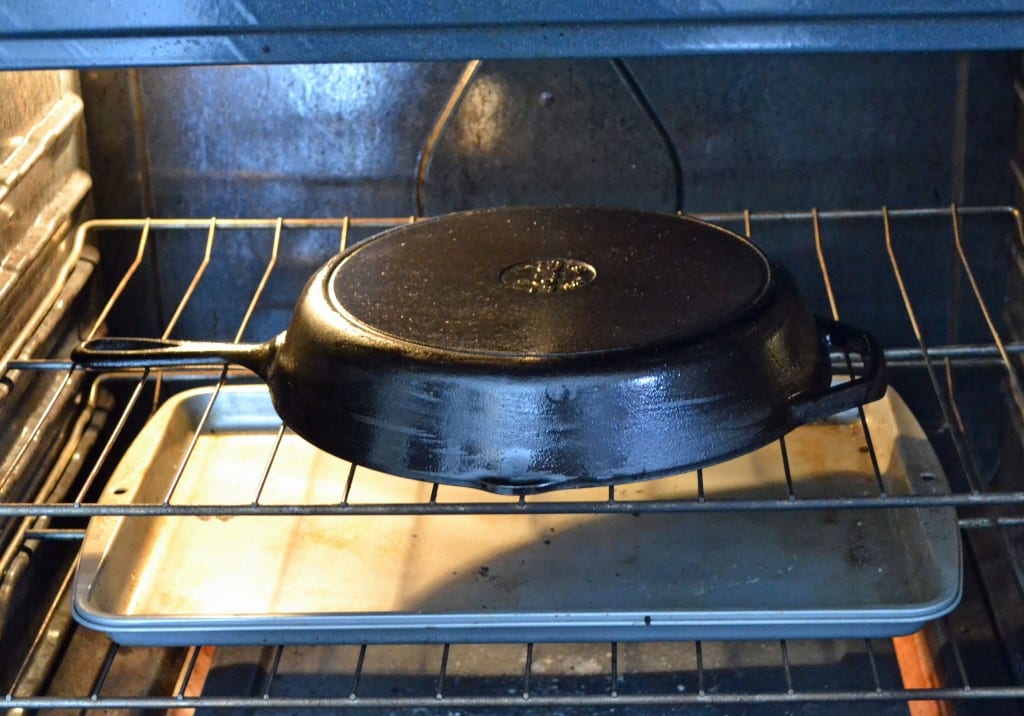 Preheat the oven to 350 degrees F. Place a large rimmed baking sheet on the second shelf in the oven. The pan is to catch any oil/grease drippings.
While the oven preheats, rub canola oil or shortening all over the pan. Top, bottom, handle, everywhere. You want just enough oil/shortening to make a thin layer. Place the skillet upside down in the oven and bake for an hour. Carefully remove the skillet and let it cool.
It is that easy! Now go on and live your champagne wishes and bacon dreams!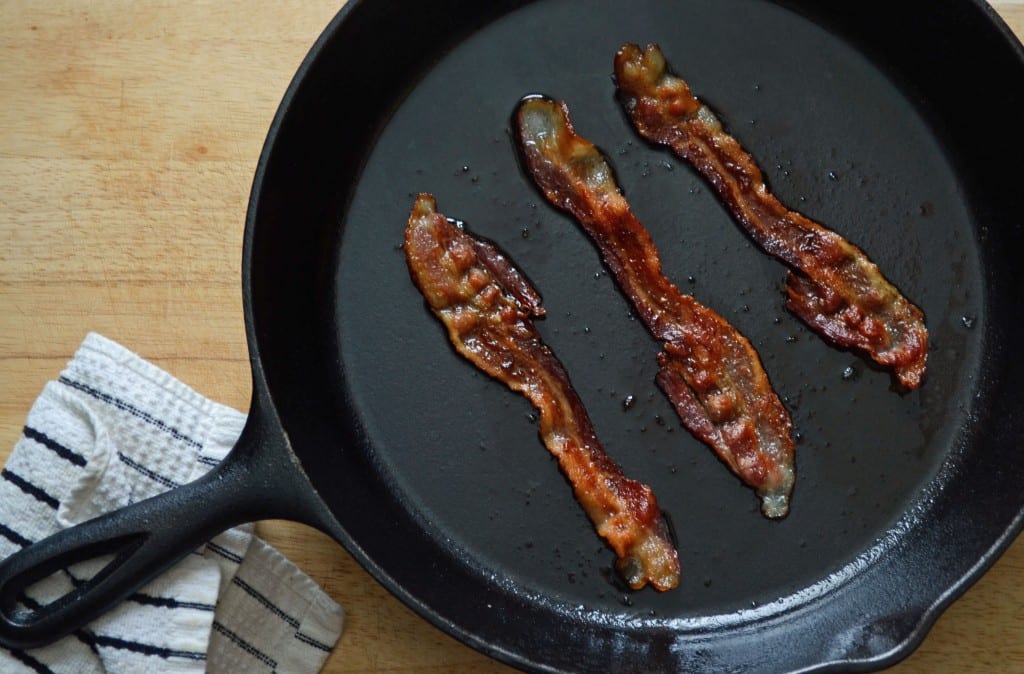 And while you are at it, check out any of these must try cast iron recipes.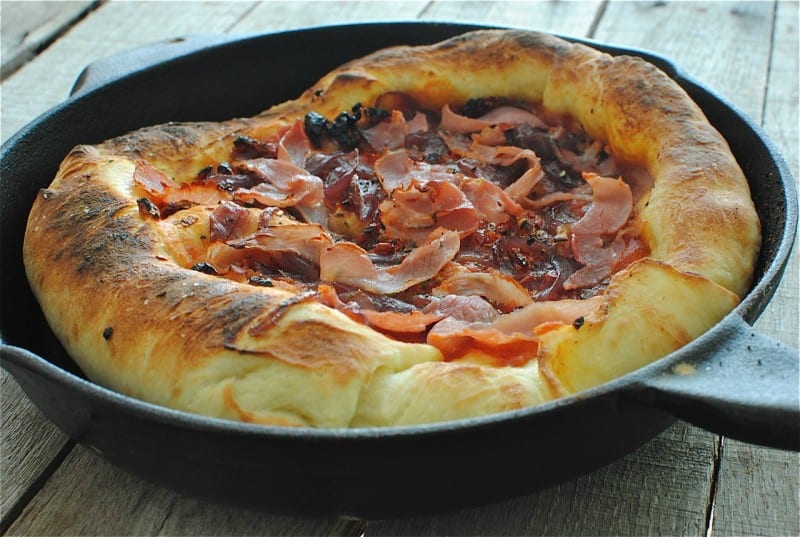 Check out that puffy crust on this skillet pizza from Bev Cooks.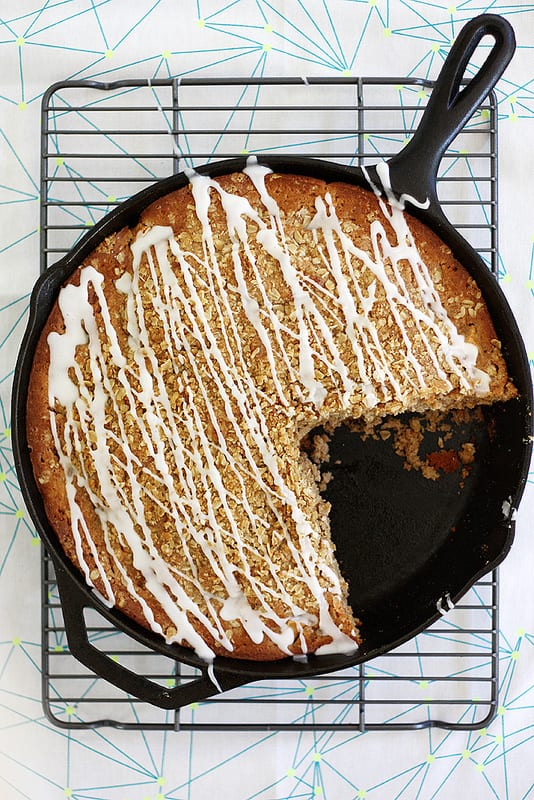 I wish I could start every morning with this skillet muffin bread from Girl Versus Dough.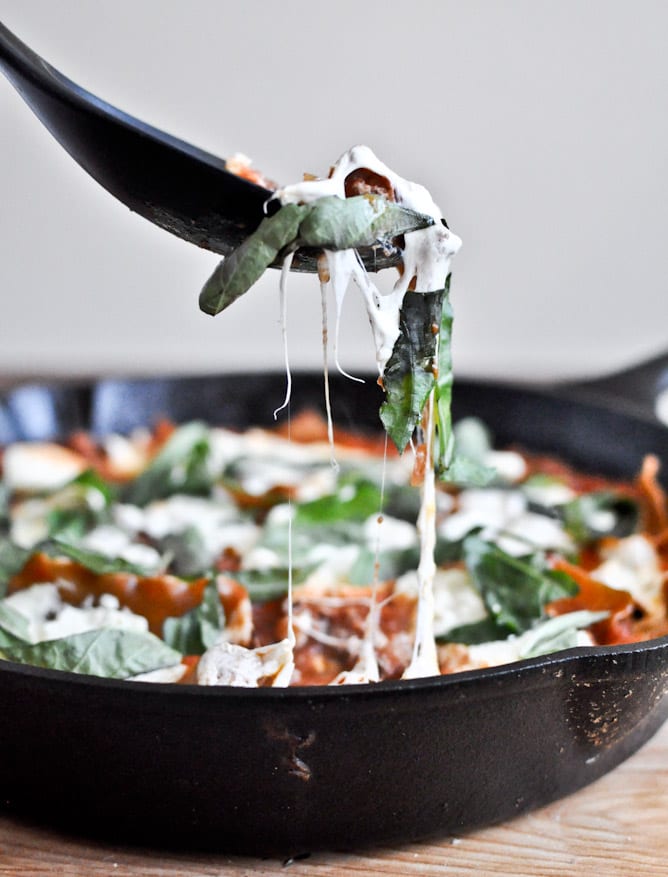 I am not going to lie, this skillet lasagna from How Sweet It Is has been on the top of my list of recipes to try.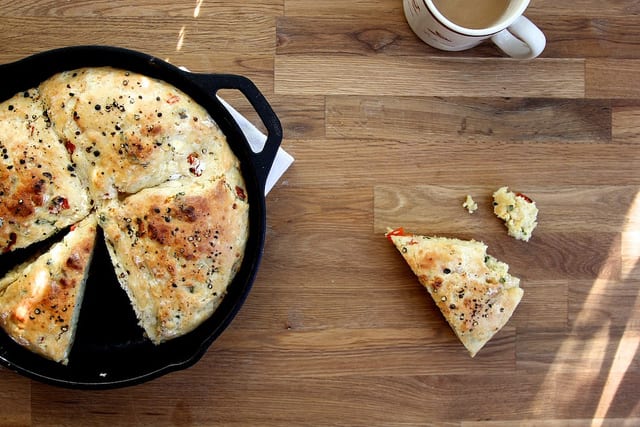 These savory scones from Joy the Baker are going to be lunch soon.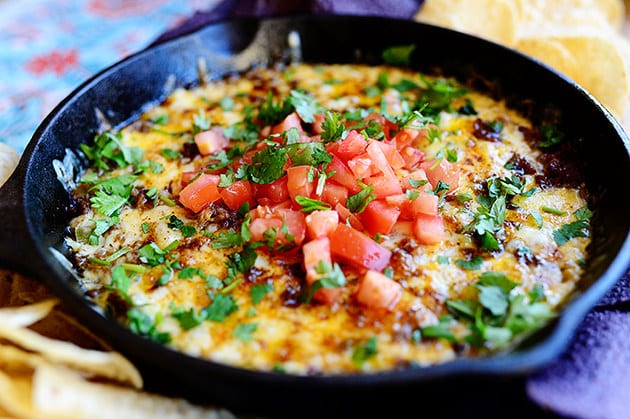 And lastly, queso fundido from The Pioneer Woman. You cannot go wrong with a cheesy dip. Ever!