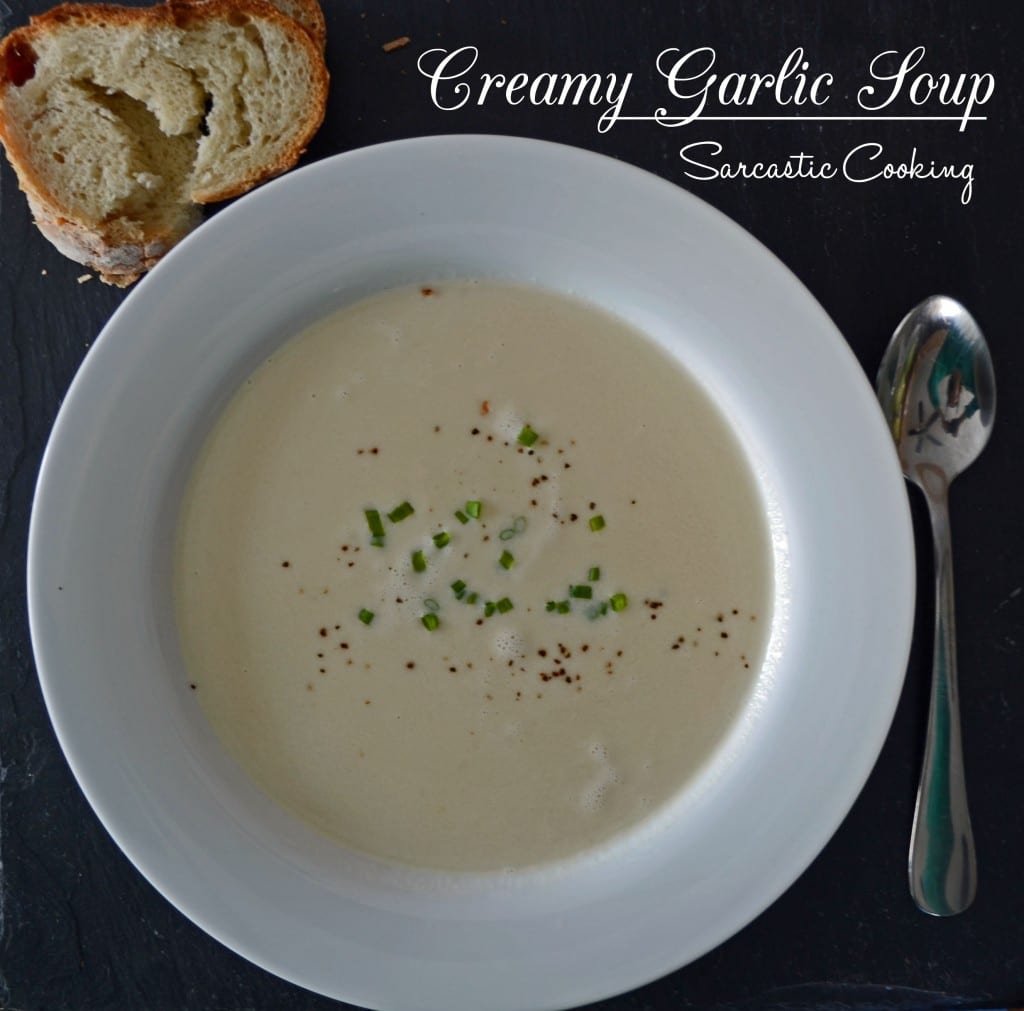 Happy Valentine's Day my loves! Doesn't garlic just scream Valentine's Day?!?! Forget all the red velvet stuff, I got you covered with this soup. By the end of your date you'll be smelling like Pepe Le Pew.
But honestly, Pepe was a debonair dude, so if you had to be compared to any Looney Tunes character on this day of love, that is a pretty good character to be compared to. I used to be obsessed with Pepe Le Pew in middle school. Yes, I wasn't that popular.
I used to save up my babysitting money and go to the Warner Brothers Store and be scared by the gremlins in the rafters but act cool because that's what you do when you are in middle school. Act cool. I would buy Pepe LePew statues, prints, and key chains. Always key chains.
I used to load up my backpack with key chains. Was this a thing at your school too? Maybe it was because we wore uniforms so loading your back packs up with a shit-ton of key chains was a way to express yourself. I dunno.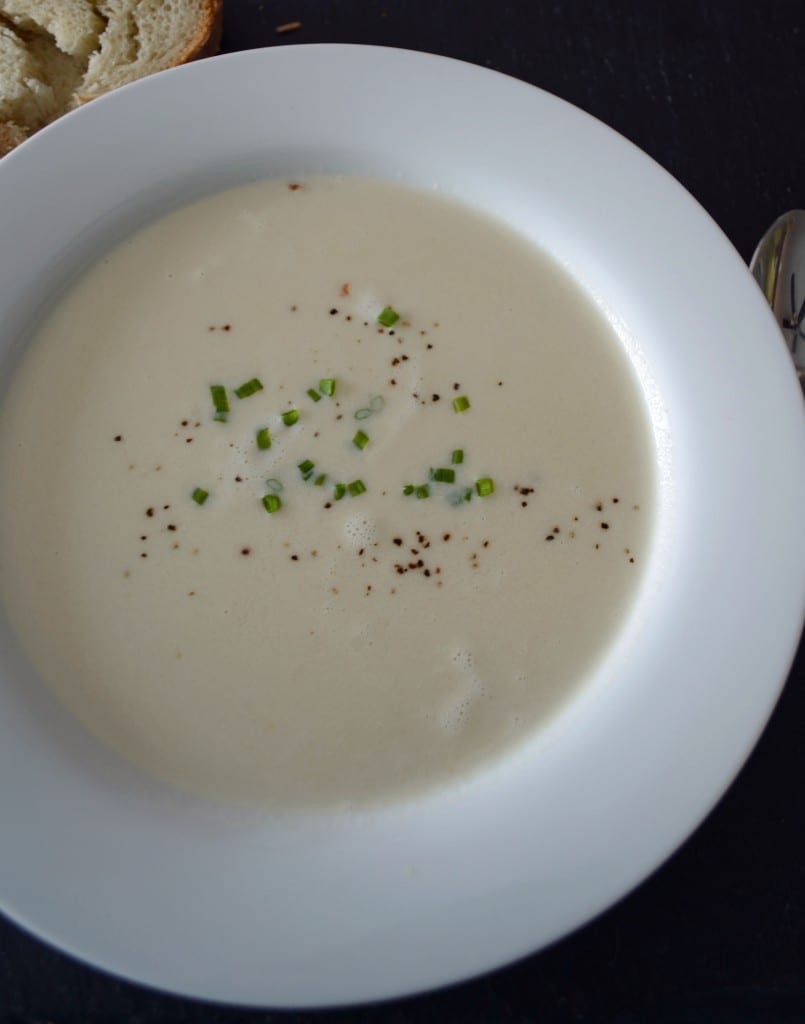 Oh gosh, I loved frogs too! I used to also spend my hard earned money on frog paraphernalia. Ooo oo! Remember Sanrio stuff? Back in the day it just didn't used to be Hello Kitty flying solo, they had other characters. I loved the frog, Keroppi. Man. I was a weirdo.
I am surprised anybody gave me Valentines. Well that might be a little harsh…I was cool in my own right. I mean I had the most key chains out of everybody in my class. That says something.
My favorite Valentine's Day was in 4th grade. My "boyfriend" got me a "gold" ID bracelet with a teeny "diamond" on it and my name engraved in it. This gift was my standard of comparison for many years, even with Mike. My poor boyfriend. While I was out at the candy/crap store throwing money down the drain by buying Sanrio stuff, I picked him up a little gumball machine. Then I went and bought him Green Day's album, Dookie from the record store. Sigh, I miss record stores.
Anyway, I totally got off on a tangent here. What all this has to do with soup, I have no idea. Sorry.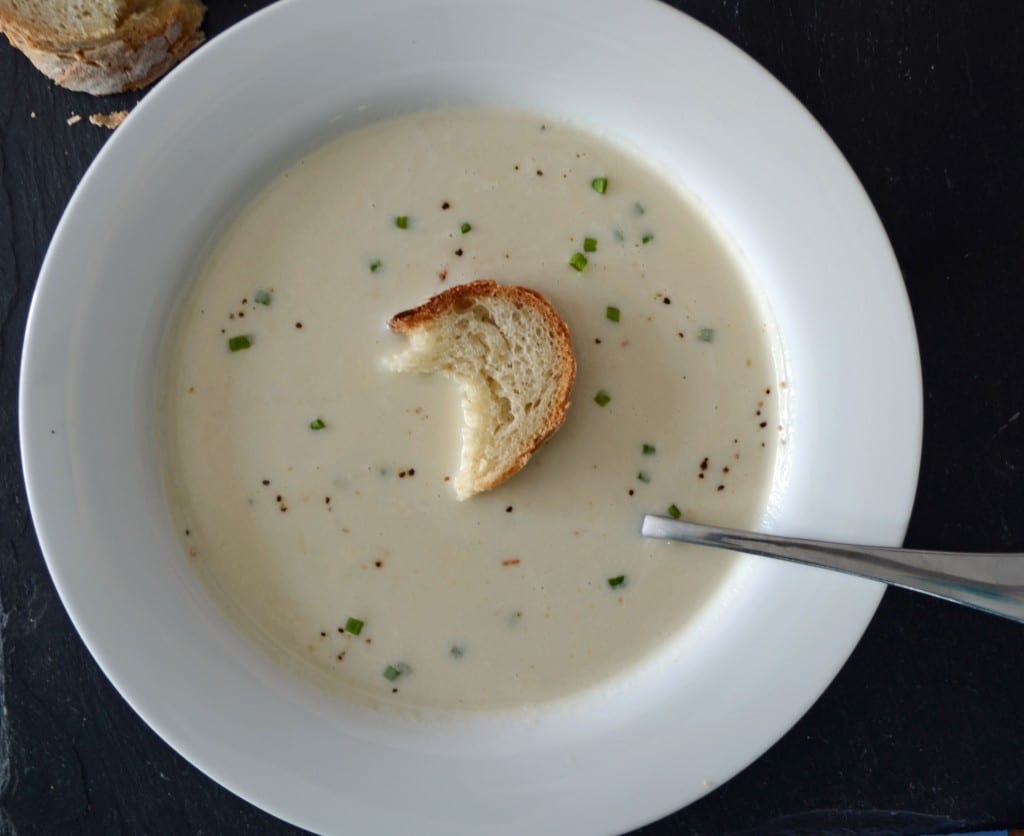 I hope, whether you are a singleton or in a relationship, that you have a wonderful Valentine's Day. Share some soup with somebody you love. Look at it this way, at least both of you will smell like garlic!
Creamy Garlic Soup
The garlic in this soup is sweet and not overwhelming when slow cooked with potatoes and onions and then pureed until smooth.
Total Time
2
hours
20
minutes
Ingredients
3

Tablespoons

Olive Oil

2

Medium Potatoes

peeled and diced

½

Onion

diced

16

Cloves

of Garlic

peeled and roughly chopped

6 ¾

Cup

Chicken Stock

2

Cups

Heavy Cream

1

Cup

Milk

1

Cup

White Wine

Salt and Pepper to Taste
Instructions
Add the olive oil to a large stockpot or Dutch oven. Heat the olive oil over medium heat for a minute or two. Add the potatoes and sauté for seven minutes, stirring occasionally. Add in the onion and sauté for an additional five minutes. Add all the garlic and sauté for three more minutes, stirring occasionally to prevent burning.

Turn the heat down to medium/low heat. Pour in the stock, cream, milk and wine. Bring to a boil.

Reduce heat and keep at a simmer for 1 and a half to two hours until the soup has reduced by about half.

Use an immersion blender to puree the soup until smooth and creamy. If you don't have an immersion blender, just wait until the soup cools and add it in batches to a blender and puree until smooth.

Season the soup with salt and pepper to taste and then serve.