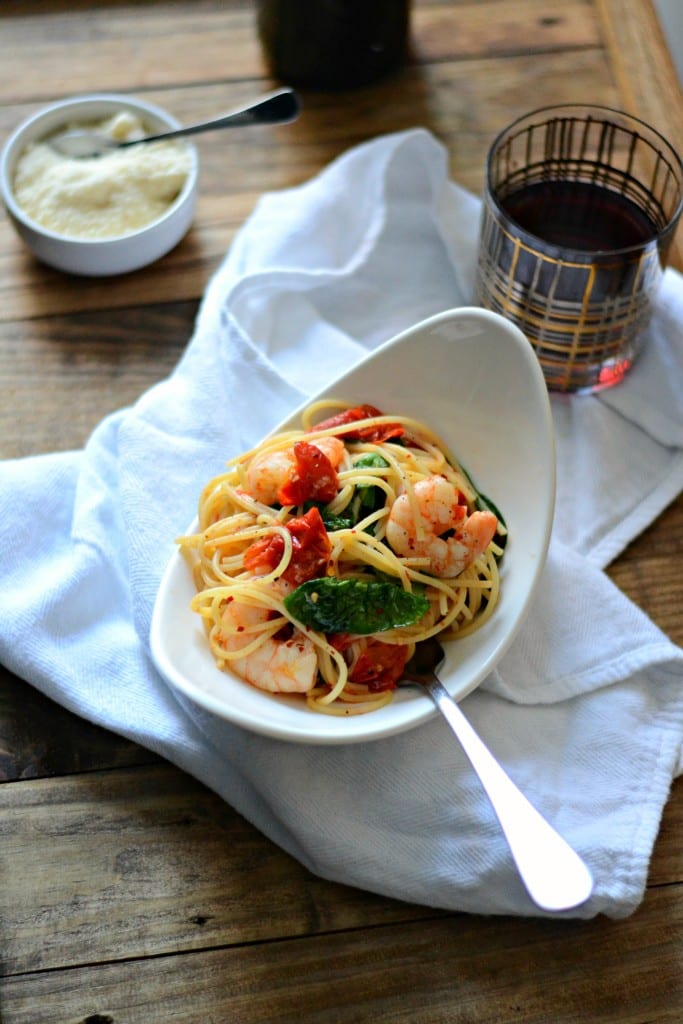 You guys wanna know a secret? I friggen suck at meal planning. It is one thing to plan and shoot recipes for the site but when I have to be in charge of everyday life, I kiiiind of get a little uninspired. You see, Mike and I are in the midst of buckling down and budgeting for a house. As a part of that whole fun process, I have been trying to make a budget for groceries and stick to it. The key word there is trying. I even go so far as two write out the Monday through Friday meals in a little notebook I keep on my kitchen island. Sounds like I have my ish together, right?
Nope. It is so hard to stick to that menu plan and to buy food that I will use for dinner or lunches throughout the week. I normally like to either fly by the seat of my pants when it comes to dinner or take the lazy way out and have Mike pick something up on his way home. Both of those options usually lead to me spending more money. Do you guys have the same issue?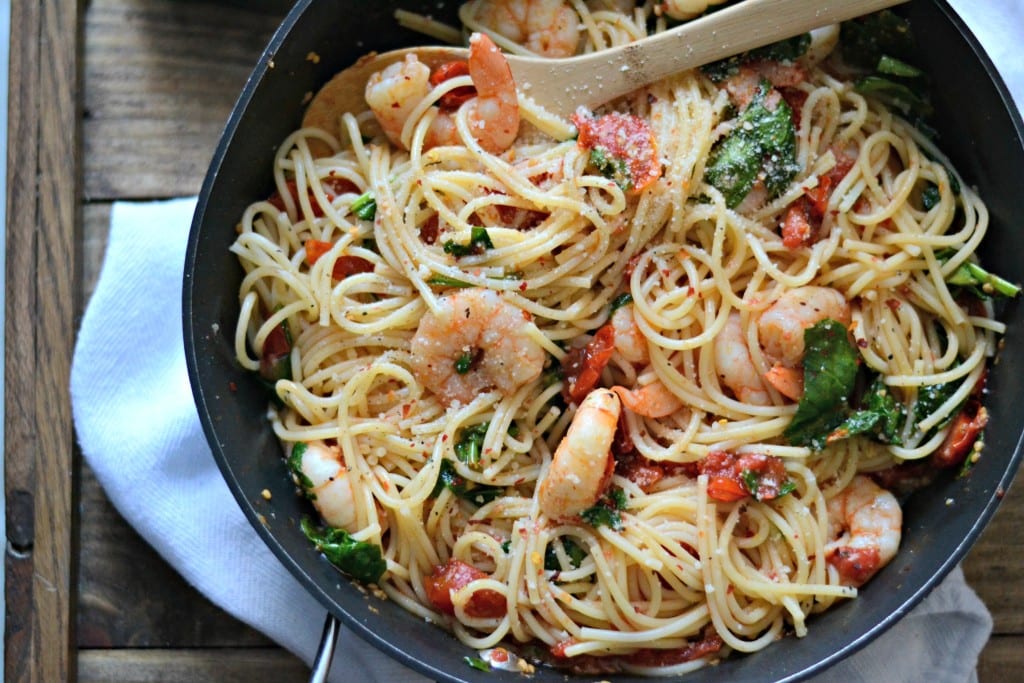 I feel for you. Being the one in charge of dinner all the time is hard.
As a teenager, I used to give my mom a hard time about cooking the same things every week. We would have some kind of tacos and a southwest coleslaw one day and Hamburger Helper the next. The next two days would be this spicy lemon shrimp pasta and then some kind of chicken or turkey burger kind of thing. Fridays we usually got pizza or Chinese food. Not a bad lineup if you ask me now.
At the time I thought it was so boring. I would complain and whine, "This again?" Yeah, I was a gem.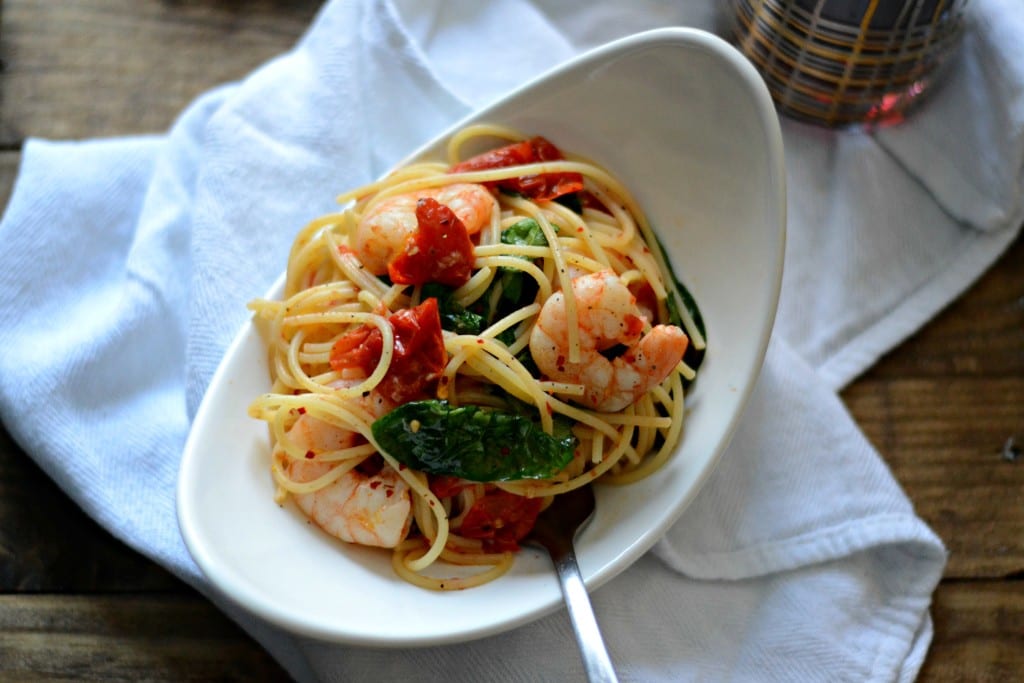 Now that I am the one doing the planning, I find myself in the same situation as my mom was. I will tell you, it does make things easier when you just stick with the classic meals that you know work for your family. It also makes shopping and grocery list making a breeze. So, yeah, sorry mom.
Since I was feeling my mom's pain, I decided to bring her classic lemon shrimp pasta back into my life. It was like an old friend. I missed this dish. Shrimp is such an easy weeknight protein to add to any dish. It cooks in no time at all. My mom. Such a smart lady.
Sorry, I don't have more tips to help you budget and meal plan. Like I said, I am in the saaaame boat as you. I do have one night of dinner covered for you at least!
Related posts: