If you have been reading the blog for a little while, then you already know I love pickles. I mean, why else would I write an ode to them?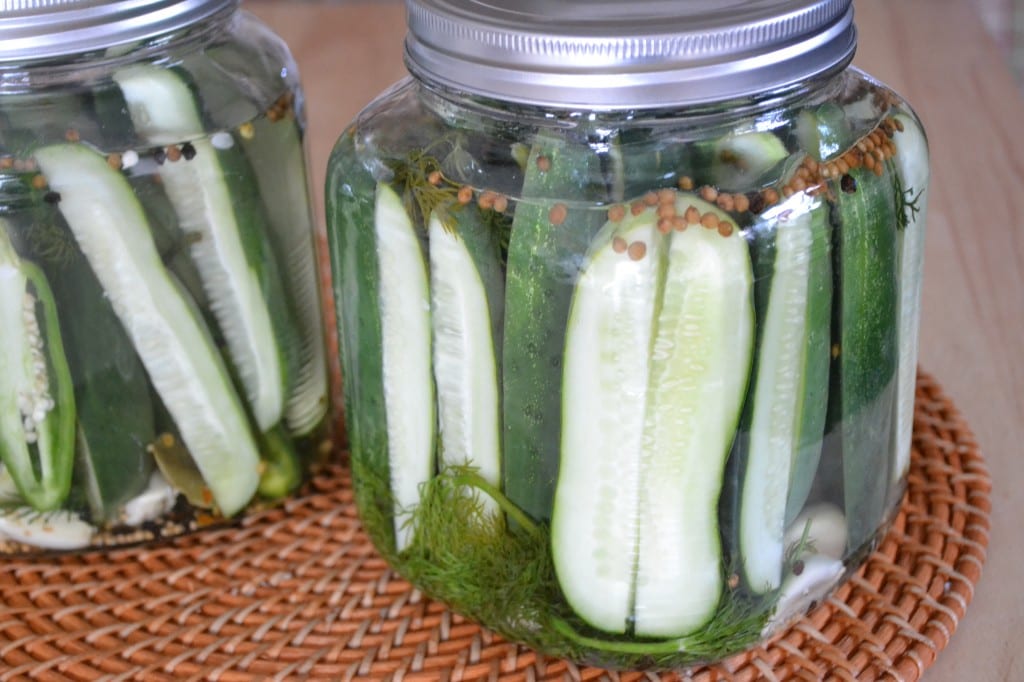 If you are of the same mindset as my mom, you are probably thinking, "What food don't you like?" Not many. Not many.
Anyway, this week is all about a celebration of my birthday and my favorite foods. So, you will have to bear with me as I go on another pickle rant.
My favorite brand of pickles, which shall remain nameless, costs about $4-$5 from the grocery store. Every once in a while I get in this "stick it to the man" mentality and decide that paying $5 for a jar of pickles is just something I will not do. Take that MAN!
So, instead I buy all the ingredients to make my own pickles and head home empowered. I spent less than what I would have on the manufactured jar of pickles, and in the end, I am the lucky one who ends up with more pickles.
Maybe more than I know what to do with…
Ingredients for Garlicky Dill Pickles
1 24oz Jar with a lid
1lb. Pickling Cucumbers
2 Cups of White Vinegar
1 Cup of Water
1 Teaspoon of Sugar
¼ Cup Salt
1 Teaspoon of Whole Mustard Seeds
1 Teaspoon of Whole Coriander Seeds
2 Dried Bay Leaves
1 Tablespoon of Whole Black Peppercorns
5 Cloves of Garlic, smashed
A Handful of Fresh Dill
Ingredients for Spicy Dill Pickles
All of the above
1 Teaspoon of Crushed Red Pepper Flakes
4 Jalapenos, with stems still on and cut in half
(This variation is only slightly spicy. If you want some real heat I suggest throwing a few Thai chilies into the brine.)
Cut all the cucumbers into fourths length-wise. You can also make little round slices if you like. Place to the side for use later.
Add the vinegar, water, and sugar to a small pot. Bring to a simmer over medium heat. Simmer for three minutes. Remove from heat until ready to use.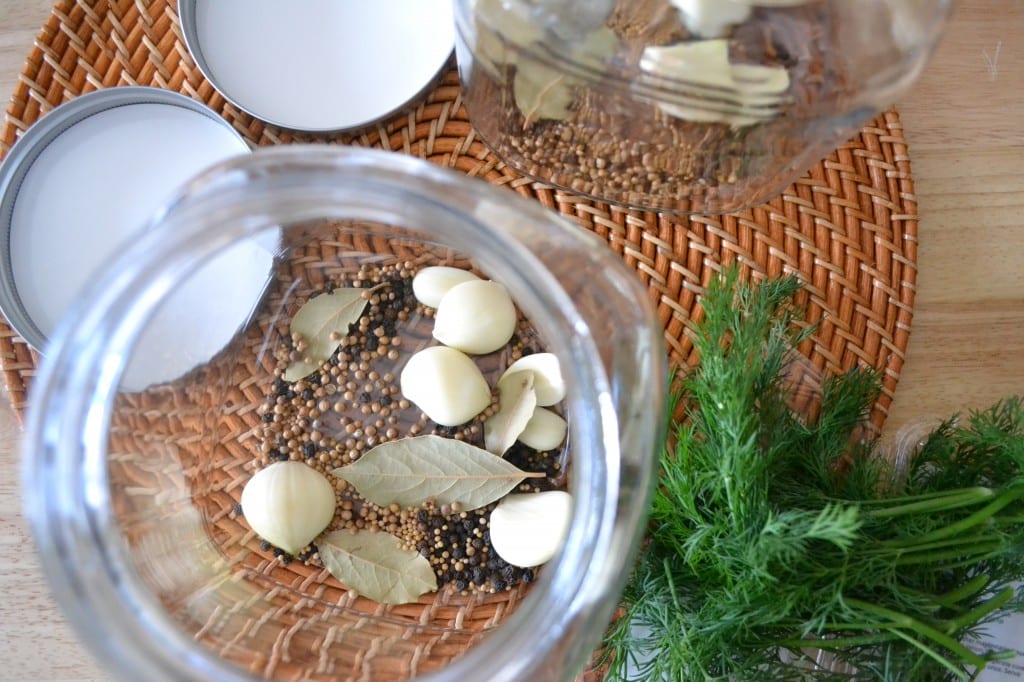 While the vinegar, water, and sugar solution is boiling, add the seasonings and herbs into the jar first. Then place the sliced cucumbers into the jar.
Pour the hot brine into the jar, and then seal. Place the jars in a cool dimly lit area or in the fridge for a week. After a week they will be pickley and briney, crisp, and better than any store bought brand!
PS Don't forget to sign up for my giveaway! You only have until midnight Friday, March 9th, 2012 to enter.