When you finally figure out what you want to do in life, it is a scary thing. You truly are excited to give this career a go. Sometimes going after your dreams requires a bit of sacrifice and struggle.
When I quit my9 to 5to work in the food industry, I thought it would be so fun and I would be coming up with recipes and helping to cook, and learning knife skills and cooking techniques from the head chef along the way. This was sadly not the case. I was mainly stuck in an office again, balancing the books.
When I wasn't in the office, I was running back and forth managing two little grab and go locations. It was not what I had envisioned for myself. When I tried to offer up recipes or food special ideas, the head chef just nodded politely. I felt defeated.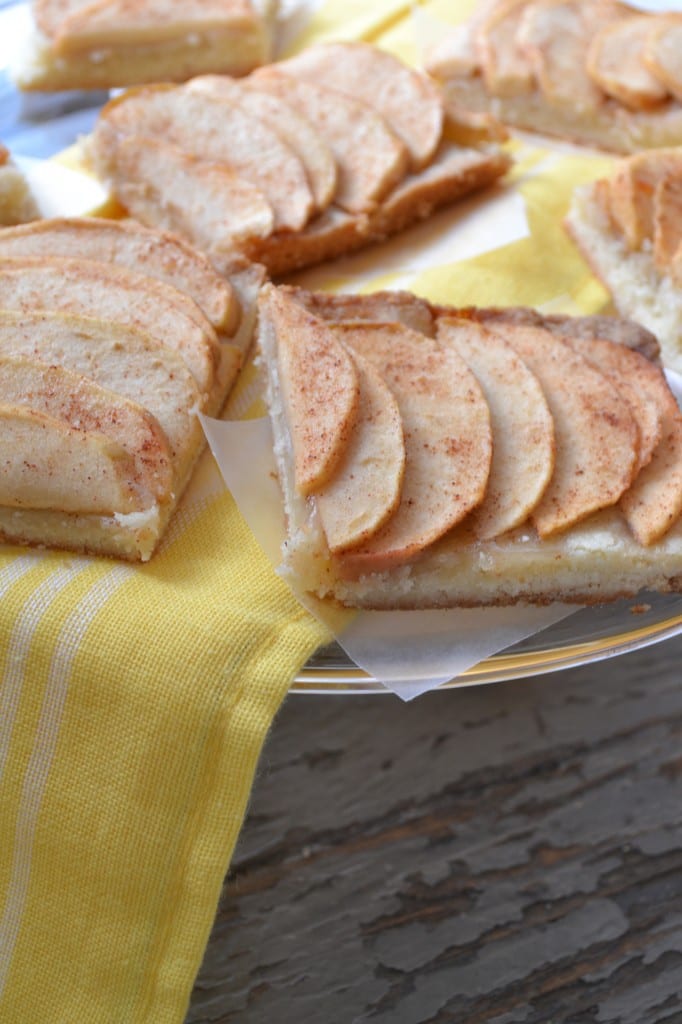 After going from a West Nile Virus researcher traipsing through forests getting stung by mosquitoes to a restaurant health inspector seeing some of the nastiest food safety violations, then to a pharmaceutical office job where I pretty much just avoided all bosses until quitting time and then finally ending up at that food service company, I felt more confused than ever. I had a big list of things I knew I didn't want to do, but not a lot I knew I wanted to do.
Then I stumbled across food blogging. I thought, this is it. I can cook all day and take pictures and share stories. I finally can be creative!
All the positive things going through my head were as follows; I feel so happy, I have so many recipe ideas to share, this is going to be a lot of hard work, but it is worth it, I am going to end up being one of those few people out of the thousands of food bloggers that actually makes a career out of this.
After a little bit of time dealing with the sacrifices and struggles, some of those positive thoughts get quieted by all the doubts. There are so many food blogs out there! Do people find me funny? I have to work part-time to help with bills? Oh, that must have been a bad recipe-nobody commented on it. That person has only been blogging for two months, how are they already sponsored and how do they have that many followers? It just isn't fair. Nobody knows what exactly I do.
Why do we do this to ourselves? Why can't we just let ourselves be happy?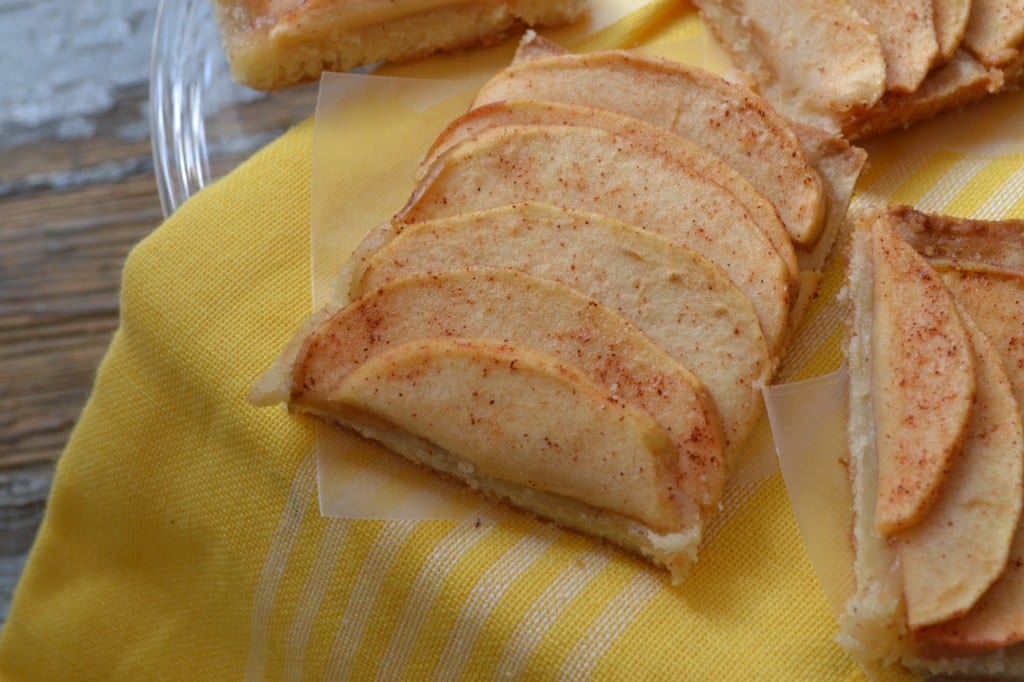 When you finally figure out what makes you happy, you need to focus on that. You can't let all these voices of doubt infiltrate your head. Sometimes I need reminding that I am not doing what I'm doing for anybody but myself. (Chatting with all you wonderful people through Twitter and the blog is an amazing added bonus!) If you are doing what you are doing for the money or the accolades, in my experience, you are in it for the wrong reasons. In a perfect world everybody should be able to do what they love and get paid out the butt for it… Oh! And eat lots of apple cake while doing so!
So, knock that devil off your shoulder and pass the angel on the other shoulder a crumb of apple cake and carry on doing what you're doing. After all, it is a hell of a lot better than dealing with swarms of angry mosquitoes on a daily basis!
Ingredients
1 Cup of Unsalted Butter
3 Cups of Flour
1 Cup of Sugar
2 Egg Yolks
2 Tablespoons of Sour Cream
1 Teaspoon of Vanilla
½ Teaspoon of Salt
6 Fuji Apples (or any other tart apple), pared and thinly sliced
½ Teaspoon of Cinnamon
1 Cup of Sugar
Preheat oven to 350 degrees.
Sift flour, sugar and salt.  With knives or pastry blender cut butter into the flour mixture until crumbly.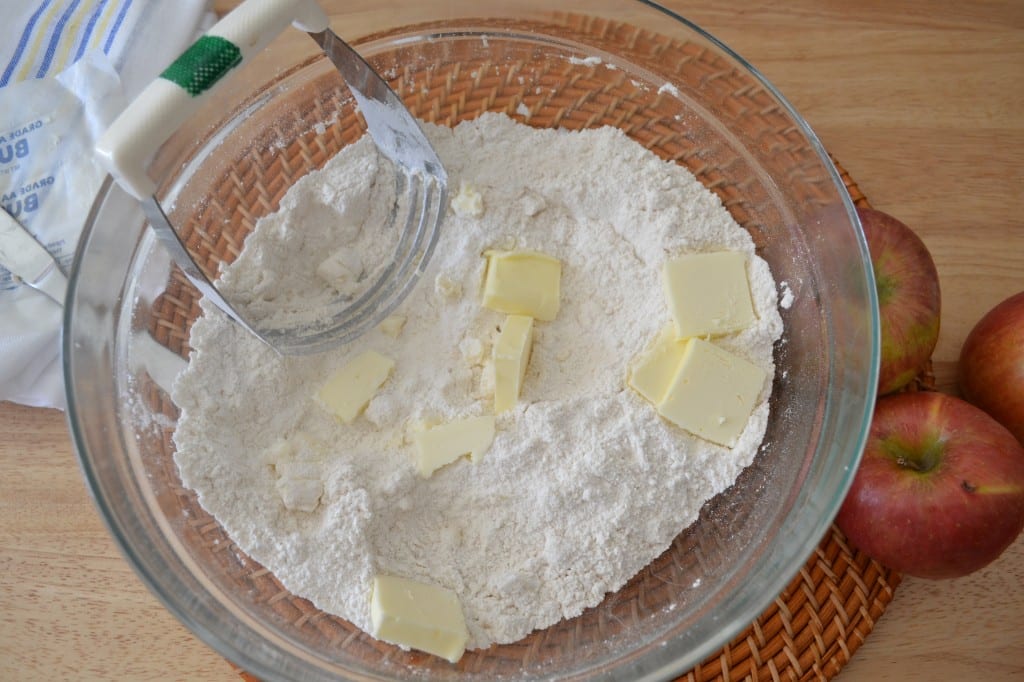 Add egg yolks, vanilla and sour cream and mix thoroughly.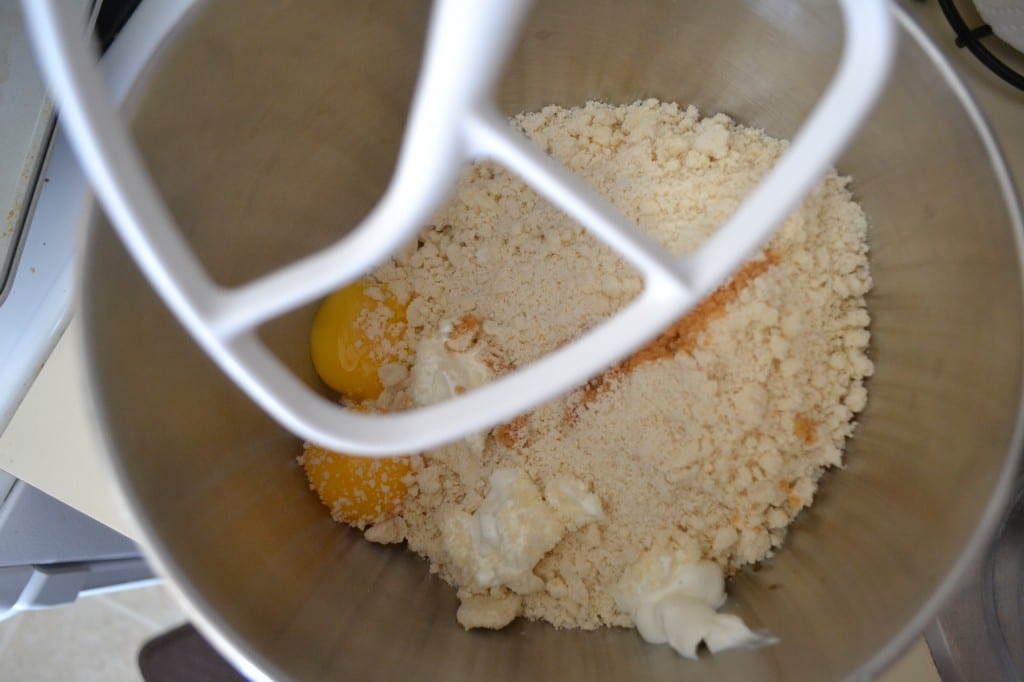 Spread on buttered cookie sheet (15×10). Mix sugar with the cinnamon.  Then mix in the apple slices. Arrange the apple slices on top of dough.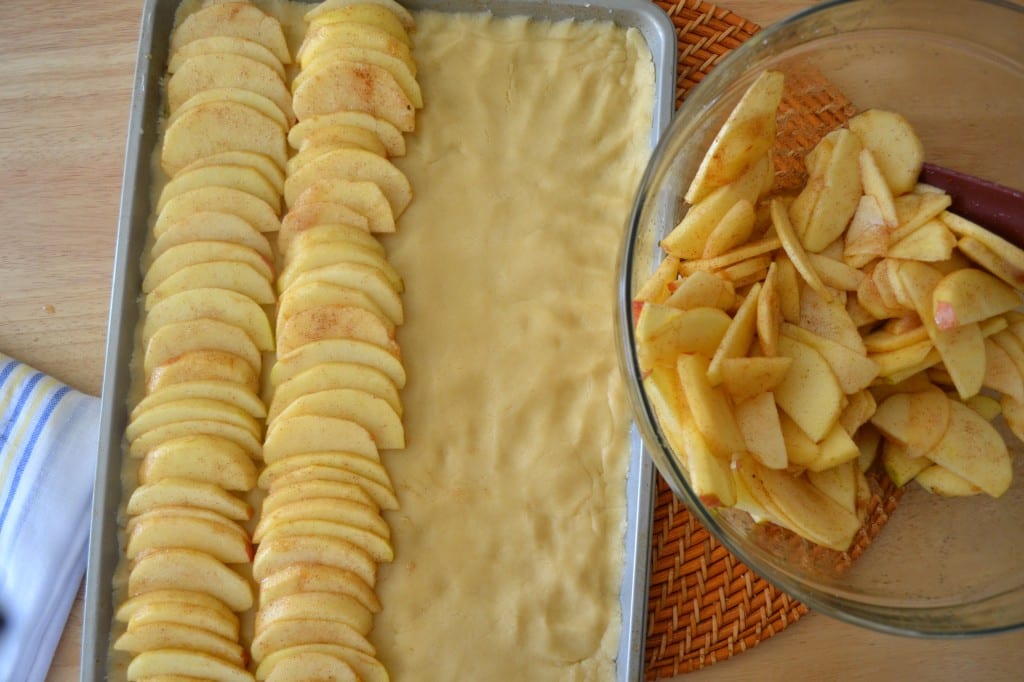 Bake the cake for 30 minutes, until the edges are golden brown and flaky.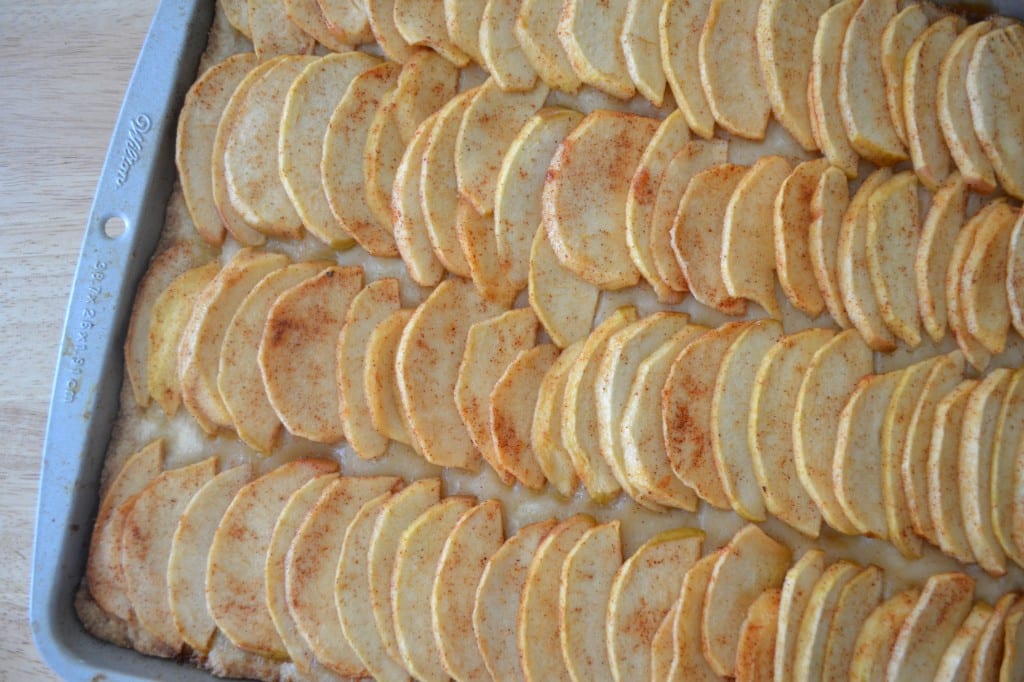 Cool for about five to ten minutes and then cut into squares.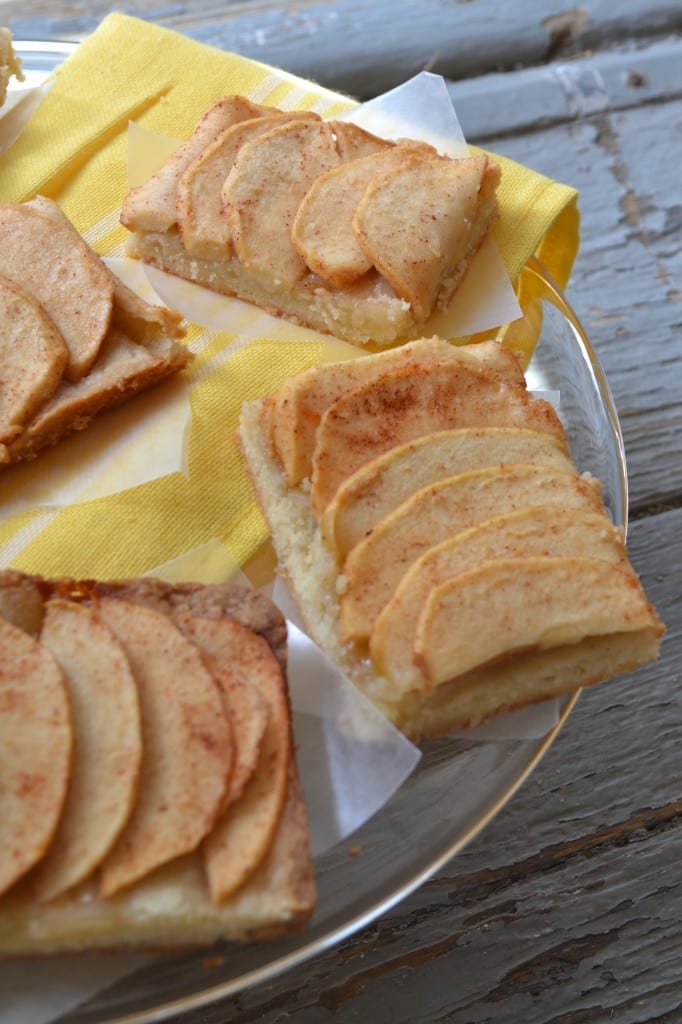 There is seriously nothing more comforting than a warm slice of this apple cake…If only I had some ice cream!
Related posts: