You may have noticed my absence the past two days. Well, at least I hope you noticed. The reason I was away was because I was helping take care of my two nieces while their mom and dad (my sister-in-law and her husband) were at the hospital bringing their family's newest addition into the world.
Let me tell you, being a substitute mom for two days is hard, exhausting, and messy work. I have a new appreciation for mothers everywhere. Thank God my other sister-in-law was there for the assist. Two substitute moms are better than one.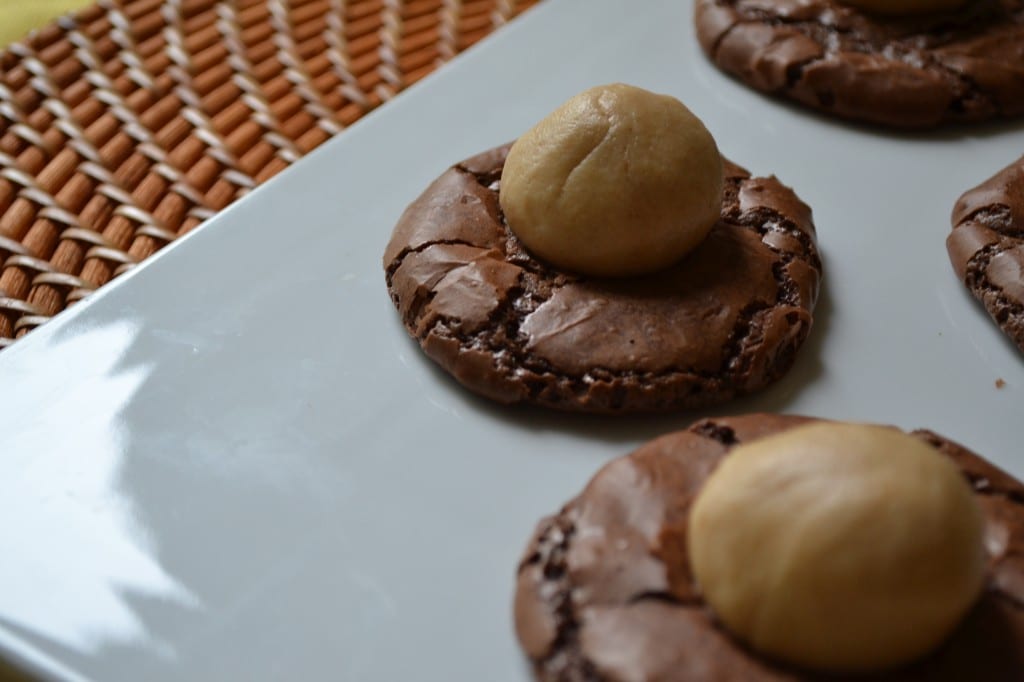 I'll tell you what, when I got home I definitely wanted to dive right into my nieces favorite go to snack, cookies and milk. Except instead of milk, I had two glasses of wine.
After thinking back on my time with my nieces, I thought, "Oh man, this little boy has no idea what he is in for."  So, I wanted to write him a little welcome note with some advice.
Dear Luke,
First off, welcome! I am your Aunt Stefanie. Your Uncle Mikey and I, along with the rest of the family, are so happy to finally meet you.
After two – four years of knowing your wonderful big sisters, I have some words of advice for you.
This is your sister Kate: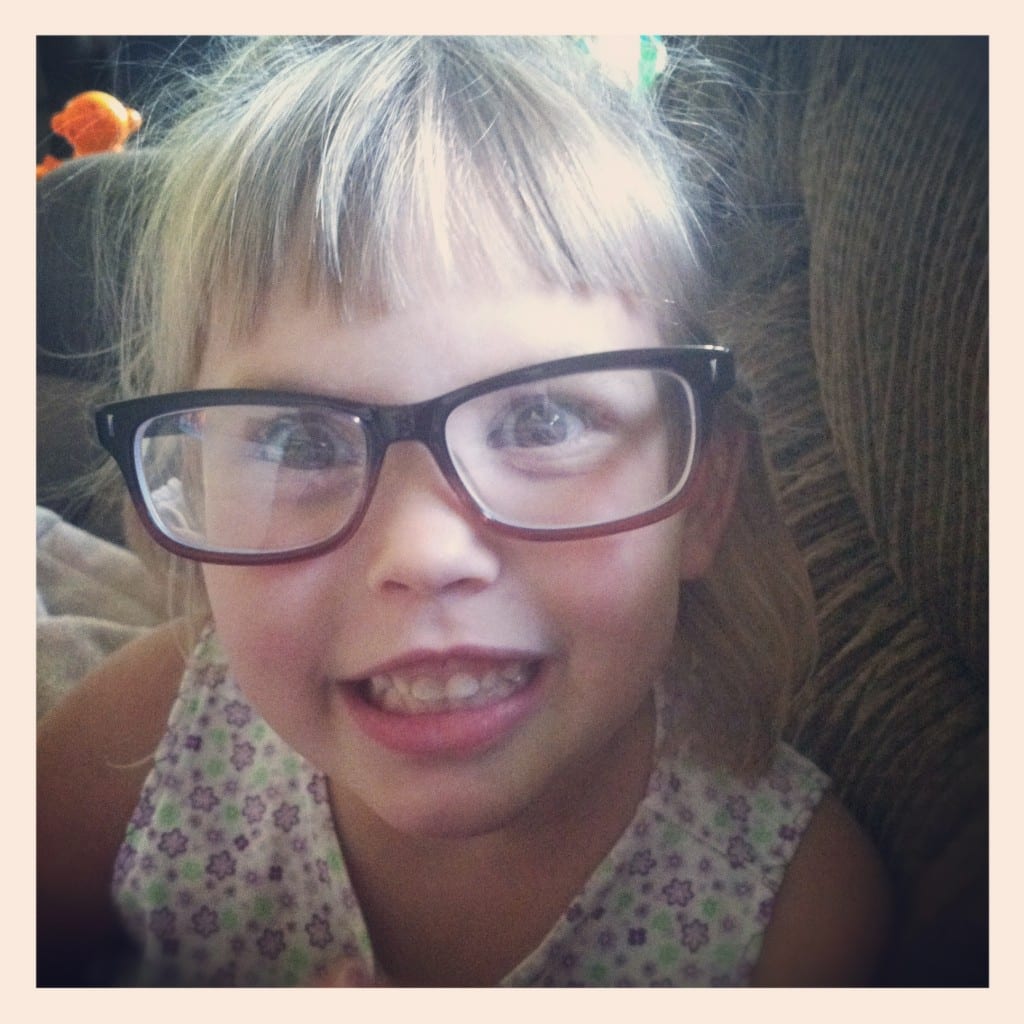 She is the oldest. She will be the boss for quite some time. She will be getting you guys into trouble and then backing away and letting you and Megan take the blame. Kate likes everything very organized and clean. Never mess with the way her dolls are arranged or get her sparkly dresses dirty. As you get older, she will be the one always watching out for you and your sister. She will be your biggest fan and later in life, one of your greatest friends.
This little cutie is your other sister, Megan. She looks super cute and has the sweetest little sprite-like voice, but beware. When Megan has a lot of sugar or plays in the sprinkler, she becomes a gremlin!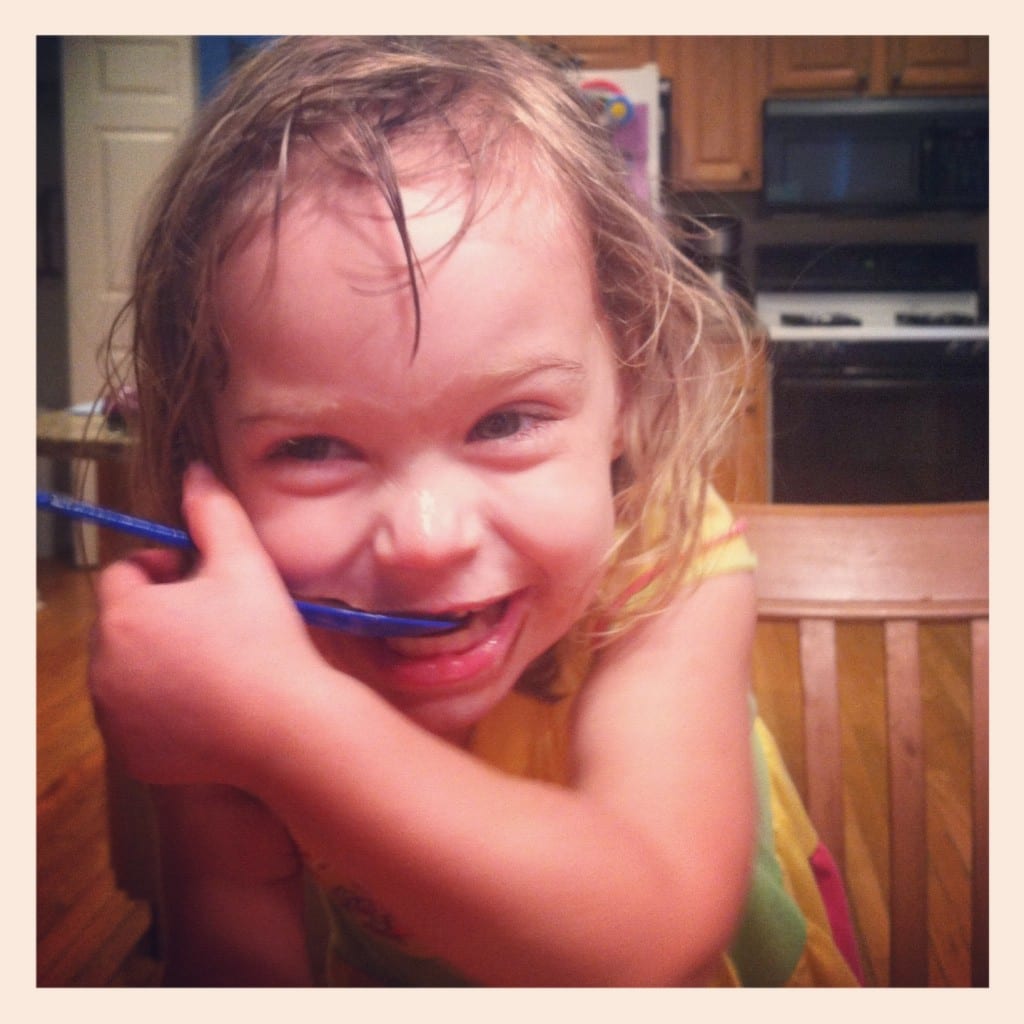 The middle child often goes forgotten and gets pushed around by both the oldest and youngest (don't look at me that way, we all do it). The middle child always has the biggest heart and, if you do your best to include Meggie, I have a feeling she will come to be your partner in crime and confidant.
The biggest asset you have at your disposal is your cousin, Jacob. He has been around these little ladies for almost two years. He has honed his craft of stealing back sippy cups, getting allowed into the "no-boys-allowed" playhouse, and basically going stealth to become completely invisible to the girls.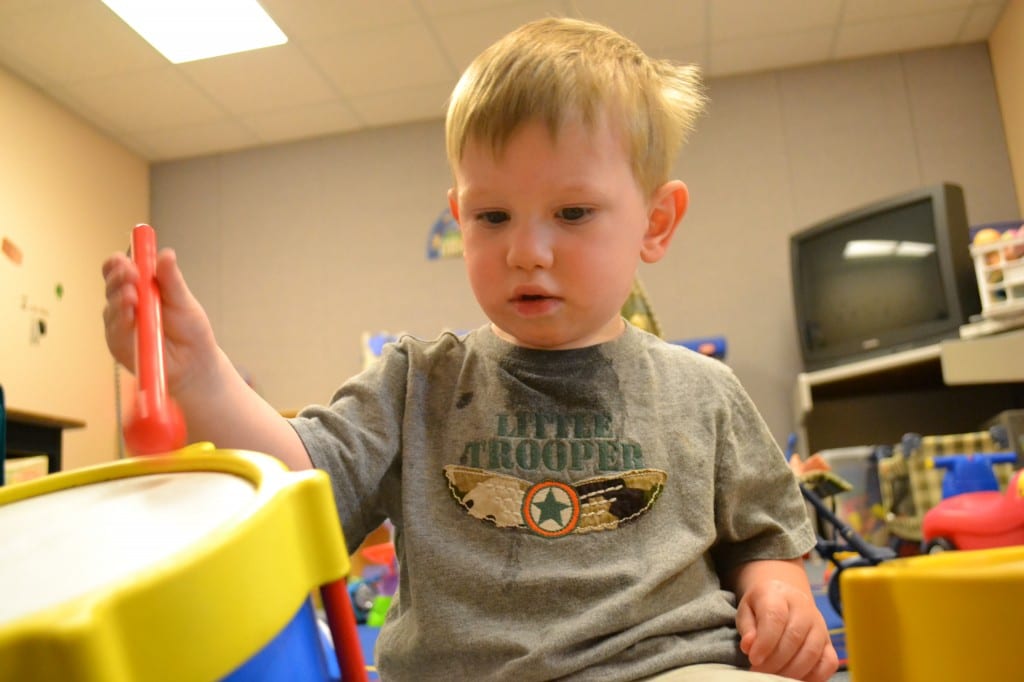 Luke, you face a long life of sibling annoyances, fights, and apologies. All siblings go through this. It builds character. But, get ready, because along with all of that comes all the good stuff; laughs, playtime, memories, and lots of inside jokes.
Your mom, dad, and sisters love you so much. Your dad is probably the happiest to have you in his life so he is no longer the only man in the family. I look forward to watching you grow and getting to know you as you get older.
Love you Luke,
Ingredients (Makes 12 to 16 cookies)
For the Peanut Butter Balls:
2 ½ Cups Powdered Sugar
6 Tablespoons Unsalted Butter, softened
6 Tablespoons Creamy Peanut Butter
Few Pinches of Salt
For the Cookies:
¼ Cup All-Purpose Flour
¼ Teaspoon Baking Powder
Pinch of Salt
2/3 Cup Granulated Sugar
2 Large Eggs
2 Tablespoons Unsalted Butter
1 1/3 Cups Semisweet Chocolate Chips
½ Teaspoon Pure Vanilla Extract
Place the powdered sugar, butter, peanut butter, and salt into a large mixing bowl. Use your hands to work and mash the mixture together. After the mixture comes together, take a large pinch of the mixture into your hand. Roll the mixture into sixteen 1-inch size balls. Set aside on a piece of parchment paper.
Preheat the oven to 350 degrees F. Grease and then line two baking sheets with parchment paper, set aside for later.
Whisk together the flour, baking powder, and salt in a small mixing bowl. Set aside for later.
Add the sugar and eggs to a medium mixing bowl. Whisk for two minutes to combine. Set aside for later.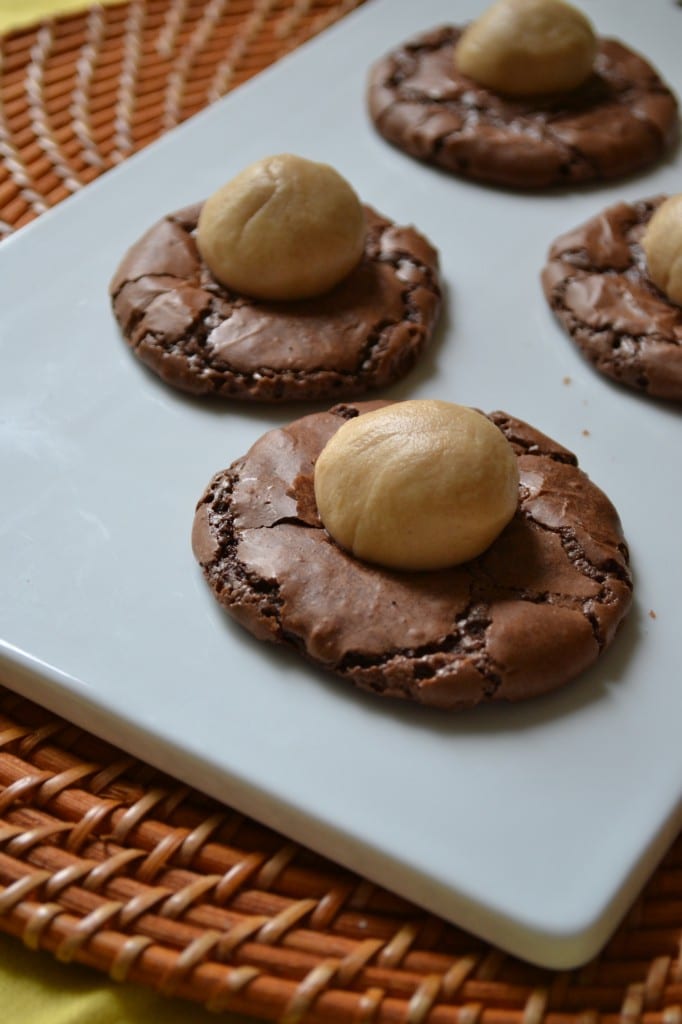 Add a cup of water to a medium saucepan and bring to a boil over medium heat. Place a heat-proof mixing bowl large enough to cover the saucepan without touching the boiling water on top of the sauce pan. Place the chocolate chips and butter into the bowl. Heat until the chocolate and butter melt. Remove from heat and add the chocolate mixture to the egg and sugar mixture. Fold together.
Stir in the vanilla. Fold in the flour mixture using a rubber spatula. Spoon heaping tablespoons of batter on to pre-lined baking sheets.
Bake cookies for ten minutes. Remove from oven and immediately press a peanut butter ball into the center of each cookie. Cool the cookies on the baking sheets for ten minutes. After ten minutes, transfer cookies to a wire rack to cool completely.
Recipe from Joy the Baker's cookbook
Related posts: