You all know of my love, love, love of pickles. If you didn't, now you do. When Naked Jay Vodka asked me if I would like to give their Big Dill Vodka a try, I jumped at the opportunity.

While I was waiting for the delivery of the many splendid goodies from Naked Jay, I was starting to get worried. I felt like I was preparing for a highly anticipated first date. (Yes, Mom, a date with a bottle of vodka. I know how that makes me sound.) What if I don't like it?
I was hoping this would be the kind of first date where I would feel like, "Wow, I like your moves there, mister!" Maybe even throw in a wink and a gun…
First dates can be kind of tricky, though.  I was praying this would not end up being a, "Why don't you come over to my apartment for dinner, but really we'll watch
How High

, while I pull out my collection of blown glass bongs and ask if you want some and then proceed to get high all by myself while you sit there wide-eyed, thinking of a way outta here" kind of first date… Not that that happened to me before or anything…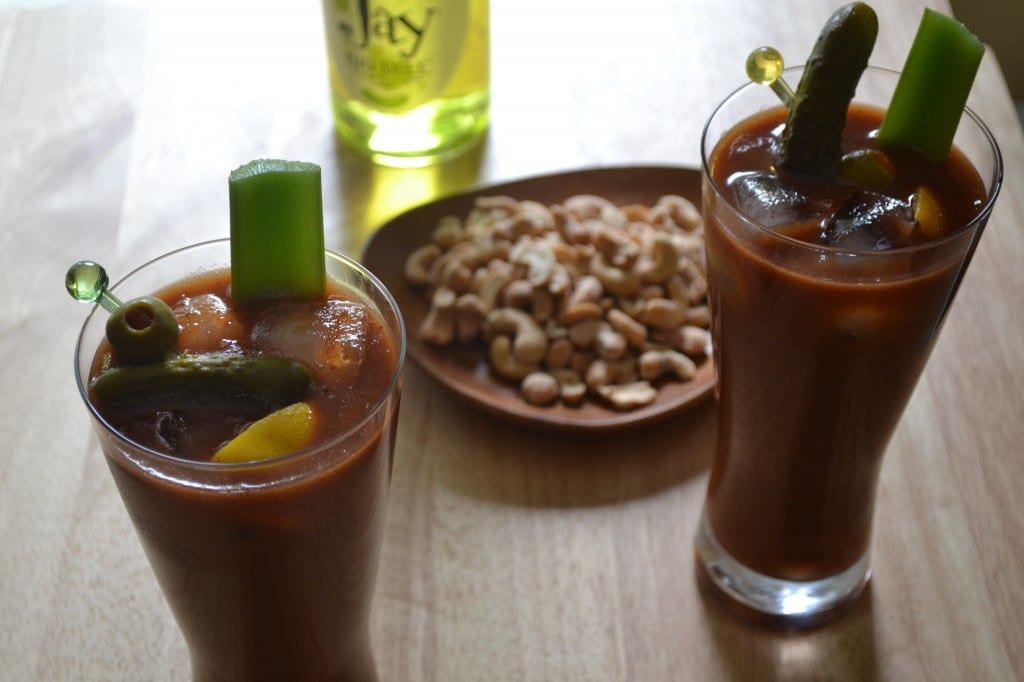 Needless to say, my encounter with this Big Dill Vodka was nothing even close to the completely made up first date experience. I used it to create this great Bloody Mary and even made a few for my family. We are all big fans! And guess what, all you Chicagoans. Big Dill Vodka is now for sale in Illinois!
Be still, my beating heart. Big Dill, I think this is the beginning of a beautiful relationship!
Ingredients (Makes 2 Cocktails)
1 Poblano Pepper (You can also substitute a roasted red pepper if you have those on hand)
3 Cups Tomato Juice
4 Ounces Big Dill Vodka
½ Teaspoon Tabasco
½ Teaspoon Pepper
½ Teaspoon Worcestershire
1 Teaspoon Celery Salt
Optional: Lemon wedge, olives, pickle, and celery for garnish
To roast the Poblano, coat the pepper in a little bit of olive oil. Turn the burner on your stove to medium. Using a pair of tongs, hold the pepper over the flame. Hold it in the flame until the skin starts to blister and turn black. This should take about five to ten minutes total.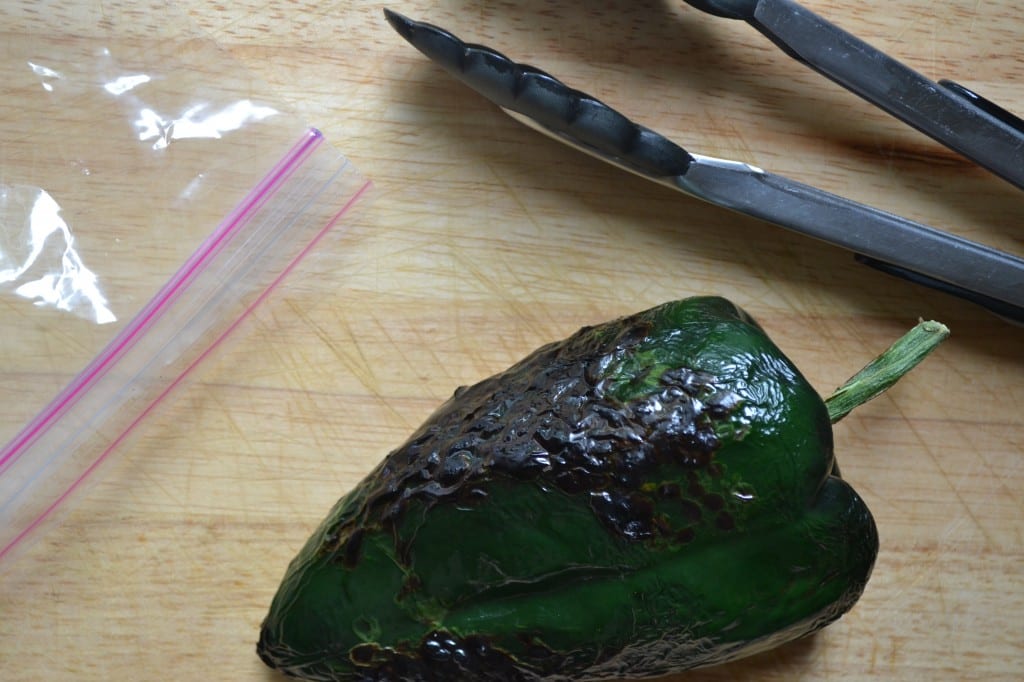 After you roast the pepper, place it in a plastic bag and seal it. Let the pepper steam in the bag for fifteen minutes. When the time is up, the skin should easily peel off.
Remove the stem and the seeds from the pepper. Roughly chop the pepper. Place the pepper, tomato juice, Big Dill Vodka, Tabasco, pepper, Worcestershire, and celery salt to a blender.
Puree the mixture for two minutes. That may seem long, but you want to make sure you don't have any big chunks of pepper in your Bloody Mary.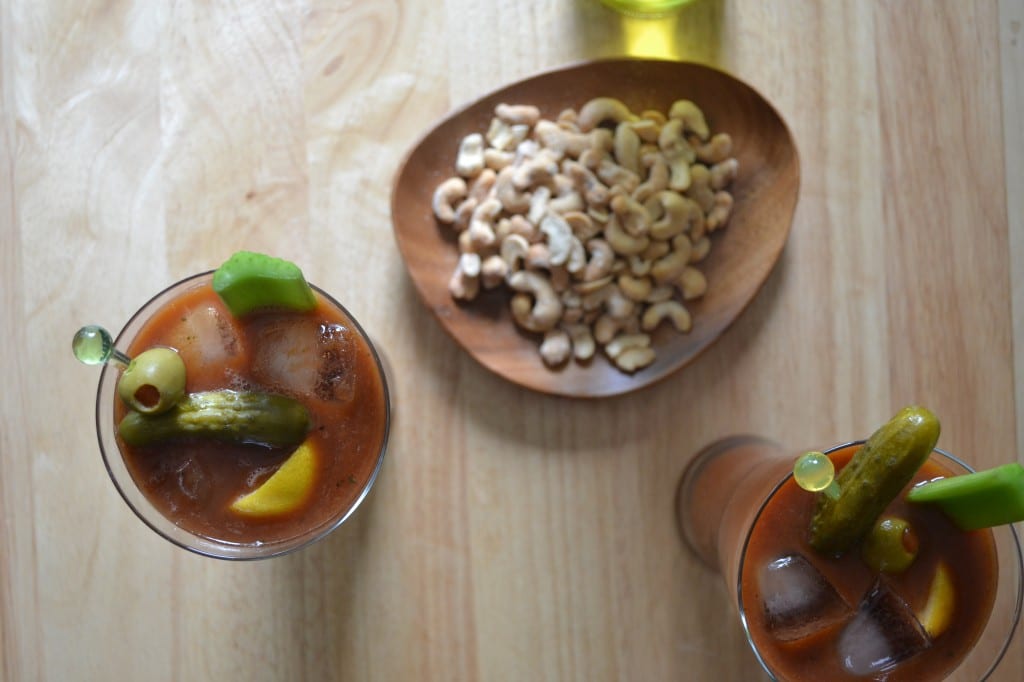 Place a handful of ice in each glass and pour some dilly bloody in each glass. Garnish with a lemon wedge, pickle, olive, celery stick, or all four!

Enjoy this recipe? Just wait until you see what I did with their whipped cream flavored vodka!
All of the opinions in this post are solely my own. I was not paid by Naked Jay Vodka. I was generously given some of their products to taste test.
Related posts: