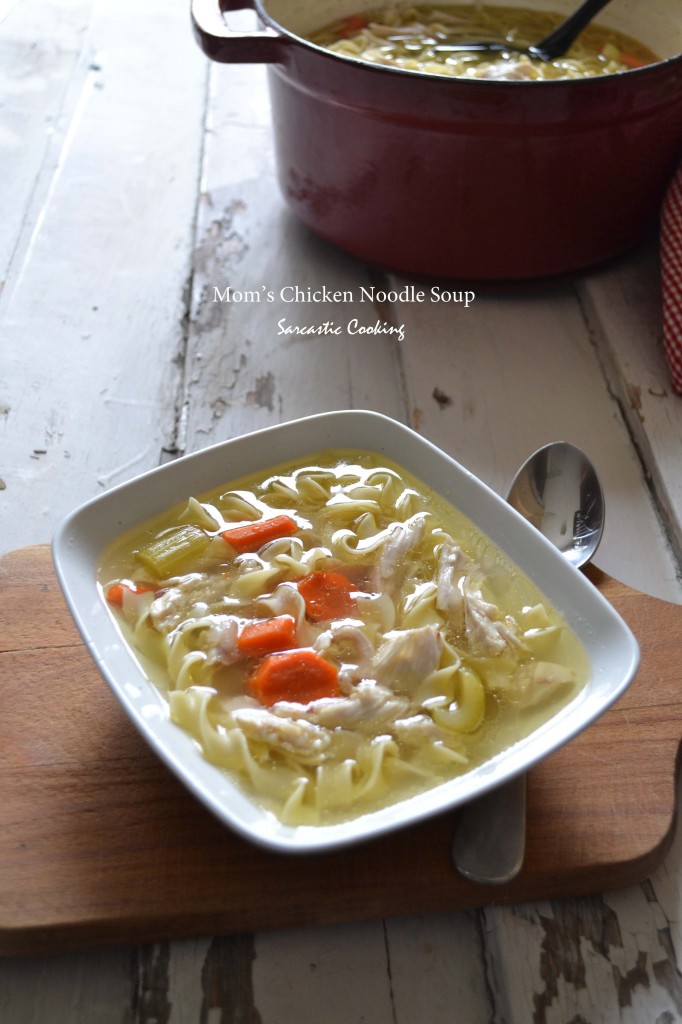 It is my favorite time of year, once again. "It's that time of year where the world falls in love…" That's how the song goes, right? Well that is not the case in our house. Don't get me wrong, we are in love alllll the time. It is just that this time of year, our old drafty house turns into a static electricity warzone.
Yes, we are both seven years old.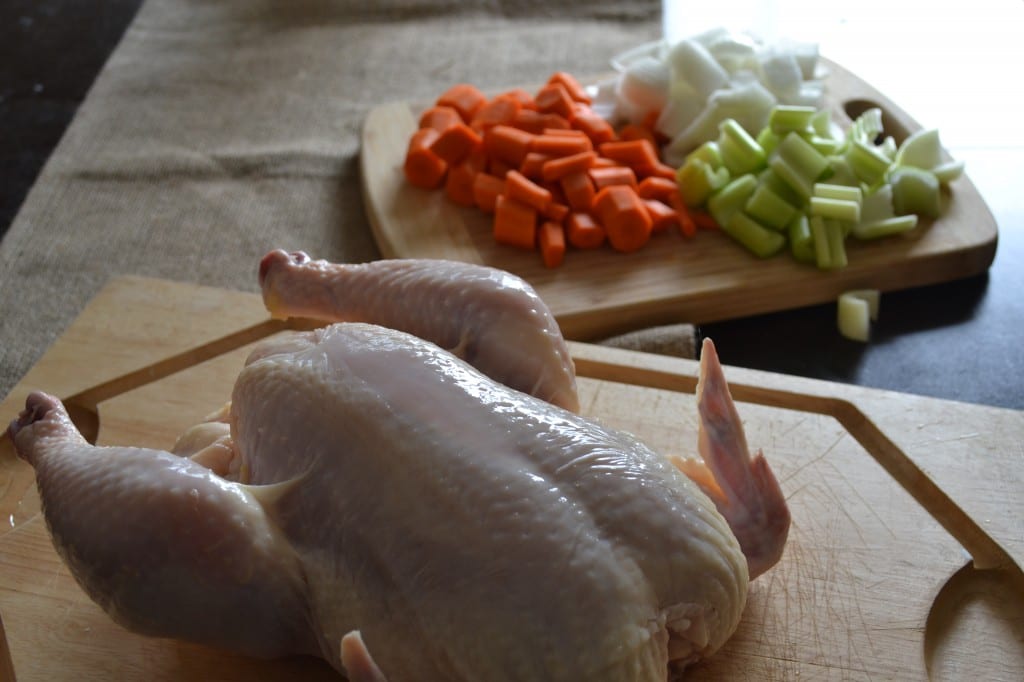 Even the easiest task, like turning on a light switch, is a game of Russian roulette. Will you get shocked, or won't you? One time, I swear to God, I saw sparks shoot out on to my finger. Seriously, maybe something is wrong with our electricity?  Is this normal?!?
I often feel like I need a vaporizer or humidifier in every single room. I cannot shave my legs often enough or wear enough lotion to keep my dry skin from conducting electricity. Was that too much information?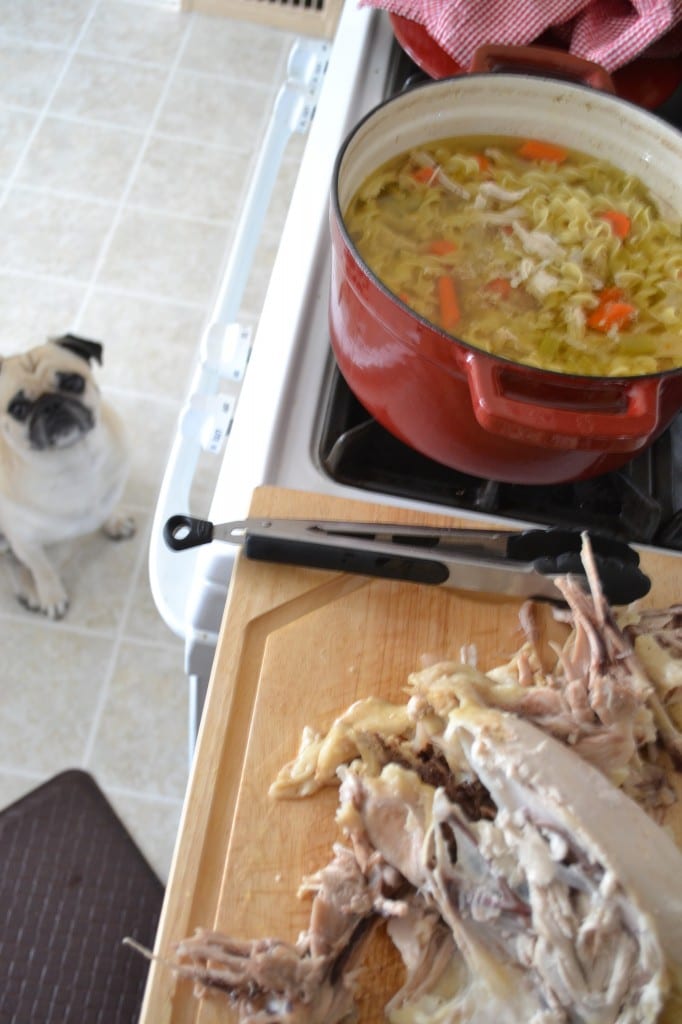 But, I am not the worst offender. I wouldn't even consider myself a contender in this static exchange. Mike will sneakily shuffle across the carpet and come up to me, pretend to be all lovey-dovey, and shock me out of nowhere.
The worst shock occurred yesterday, while reheating some chicken noodle soup for dinner. Let me start this off by stating that I have a stiff neck—like a super-cranky-cannot-sleep-well-at-night stiff neck. So after receiving what I hope was an unintentional shock from Mike, I jerked my neck so hard I think I made it worse. Womp, womp!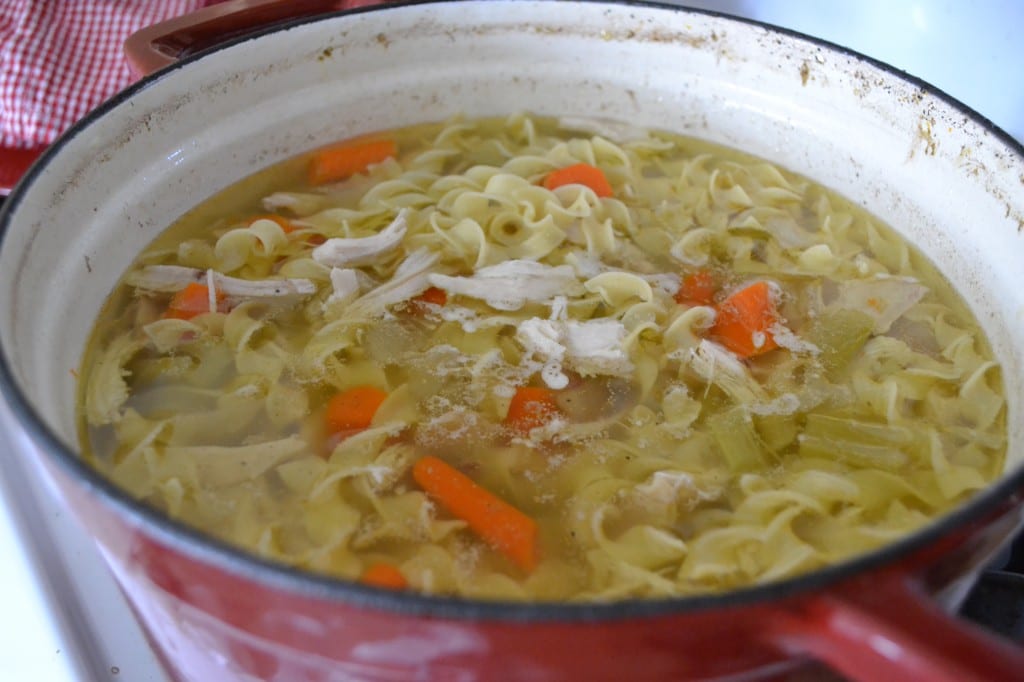 Even though this weather makes me cranky, shocky, and frizzy-haired, at least it allows for great soup-filled belly nights.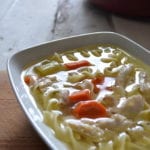 Mom's Chicken Noodle Soup
Ingredients
1

Whole Chicken

innards removed

6

Carrots

peeled & sliced ½ inch thick

4

Celery Stalks

sliced ½ inch thick

½

Onion

cut in a large dice

4

Tablespoons

Salt

1

Tablespoon

Black Pepper

2-3

Cups

Egg Noodles
Instructions
Add chicken, carrots, celery, and onion to a large stock pot. Cover with water. Bring to a simmer over medium/high heat. Cover and simmer over medium heat for 35-40 minutes. Check every ten minutes, and skim off any fat/foam that forms at the top.

Carefully remove the chicken from the pot. Place on a cutting board to cool while the soup keeps simmering for ten minutes. After ten minutes, use a knife and fork to remove the skin from the chicken and break the meat up into large chunks. Discard the skin and add the chicken pieces back to the pot.

Add the egg noodles and simmer over medium/low for 7-10 minutes until they are done. Remove from heat. Let cool for ten minutes before serving. Chicken noodle soup will last in an airtight container in the refrigerator for a week and half. It will last, stored in the freezer for a month.