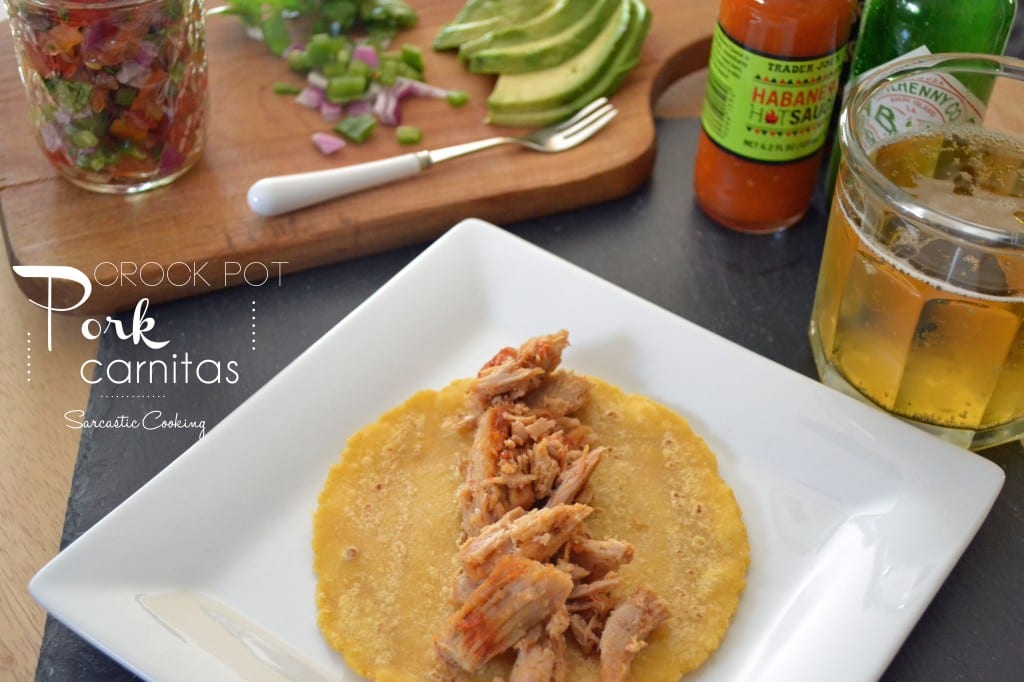 Well, it is that time of year again. Summer, well not really. In my house it is the time of year I love and my husband loathes—cherry tomato season! Every single year, we get into at least one real argument about cherry tomatoes. I am totally serious.
This time of year, I start stocking up on these bite-size treasures. I add them to pastas, salads, sandwiches, tacos, and even snack on them alone. I just love that burst of fresh, seasonal tomato flavor. And that very taste explosion, is what Mike hates.
When we eat tacos for dinner, I always make pico de gallo. My pico de gallo consists of cherry tomatoes, red onion, and cilantro. The last time I made pico for these pork tacos, Mike complained about the tomato guts. He is ridiculous! He has also told me that he feels like he can provide critical commentary on anything made with cherry tomatoes because I "did not create the cherry tomatoes" that warrant the criticism…
I told him he was crazy if he thought that was supposed to make it okay for him to negatively critique my food. And I mean, if I really wanted to be mean, I could just cook for myself and eat all the tomatoes I desire and leave him to his own devices.
But, I am a realist, and I know that scenario would end with him coming home with a steak burrito from Chipotle, not getting any clue that I was mad about his dinner comments. That is real life.
So, we have two ways of garnishing tacos in our house.
The Mike way—plain with some jalapenos, cilantro, and onion.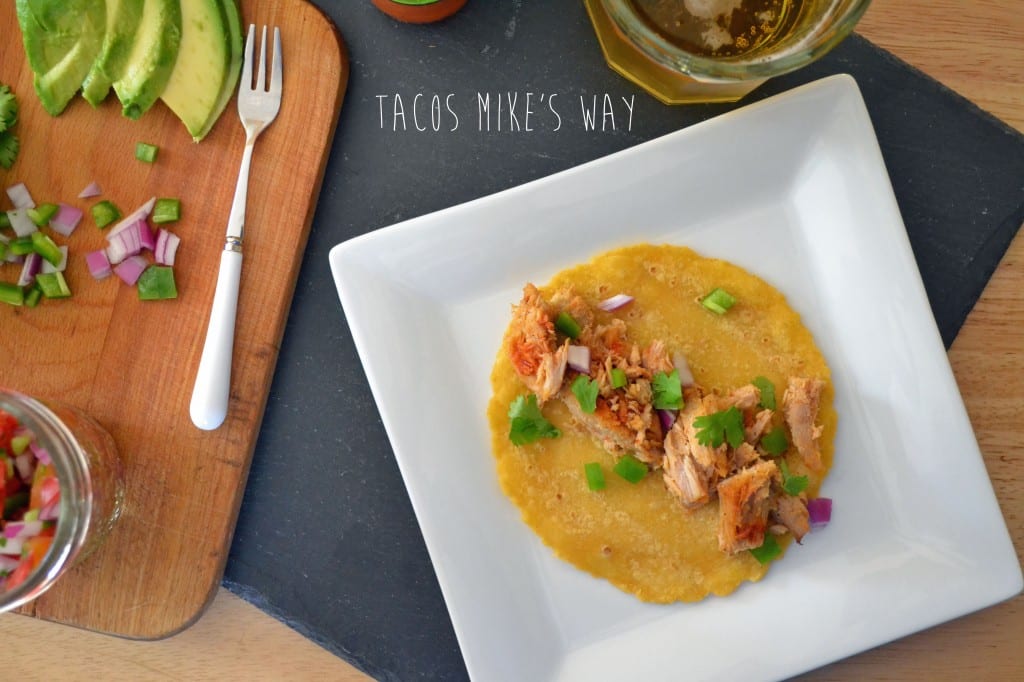 -OR-
The Stefanie way—avocado slices, pico de gallo, cilantro, and a few dashes of hot sauce.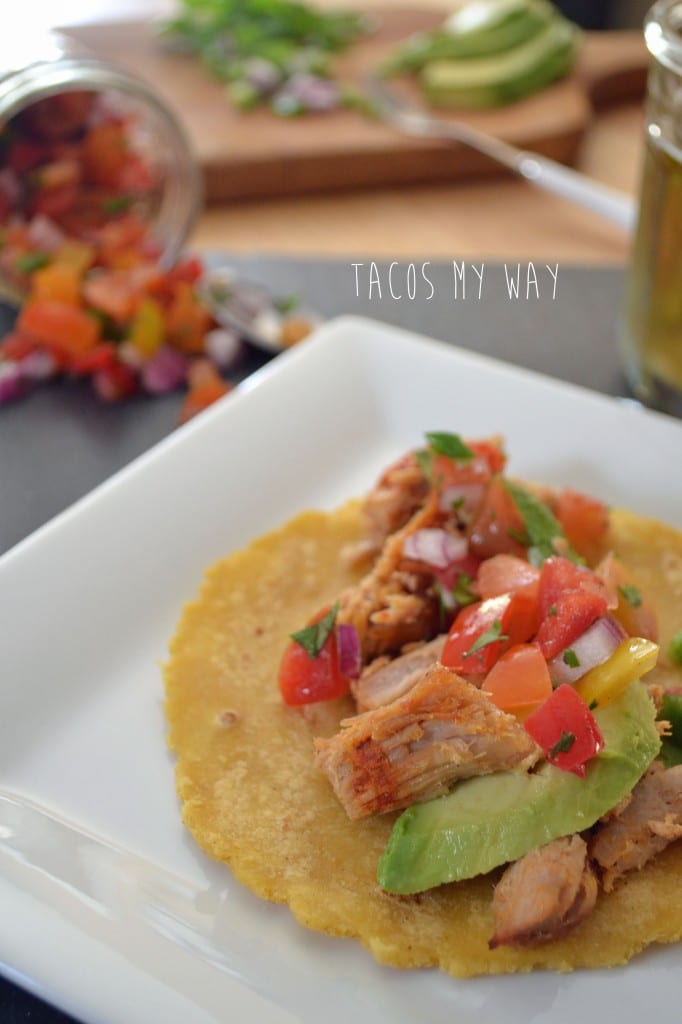 Try this carnitas recipe and let me know which way you would like to garnish the taco. I have a feeling my way is the right way!
Crock Pot Pork Carnitas
Recipe Type
:
Entree/Crock Pot
Author:
Prep time:
Cook time:
Total time:
Ingredients
2 Pounds Boneless Pork Loin
2 Cloves Garlic, halved
1 Tablespoon Salt
1 Teaspoon Pepper
Pinch of Cayenne Pepper
1 Tablespoon Chipotle Paste/Puree
Juice of 1 Lime
1 Cup Beer or Chicken Stock
A Few Dashes of Hot Sauce
Instructions
Pat the pork loin roast dry using some paper towels. Cut four, one-inch slits into the non-fatty side of the roast. Stick the garlic halves into the slits.
Mix the dry seasonings together in a small bowl. Take the chipotle paste and rub it into the pork roast on both sides. Then take the mixed spices and rub them into each side of the roast as well.
Add the lime juice and beer to the crock pot. Place the pork roast into the liquid. Cover with the lid and cook on high for four hours or low for eight hours.
After that time, remove the pork and remove the fat if there is any. Shred the pork into bite-size pieces. Return the shredded pork to the Crock Pot.
Right before serving, place the amount of pork you want to eat on a baking sheet, add a few dashes of hot sauce, and then place the pork under the broiler for 5-7 minutes to crisp up the pork. Serve right away.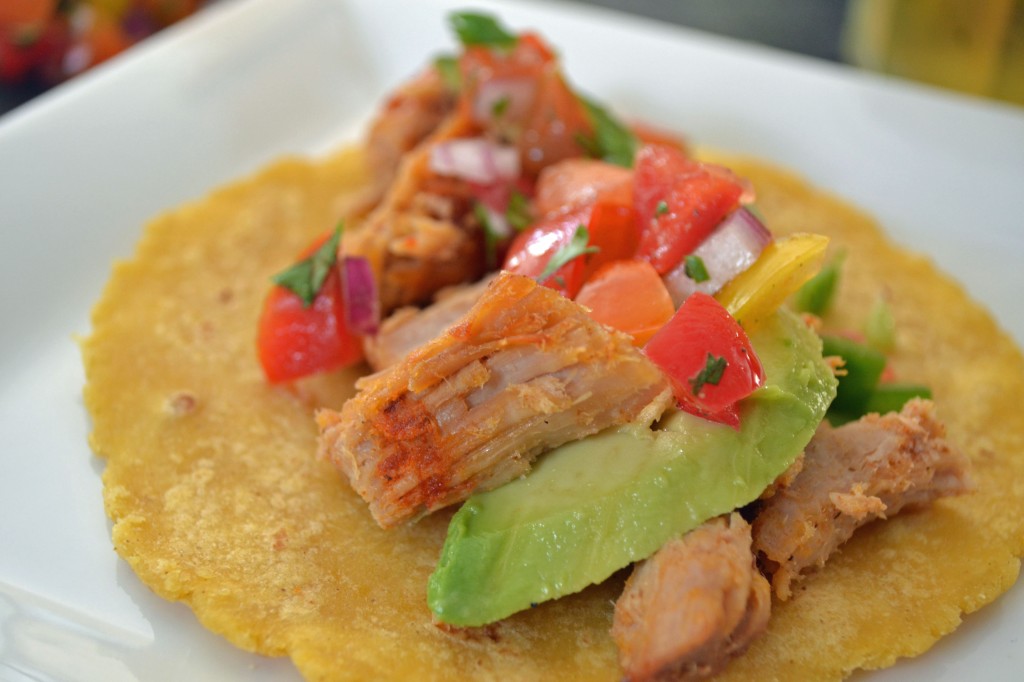 Related posts: