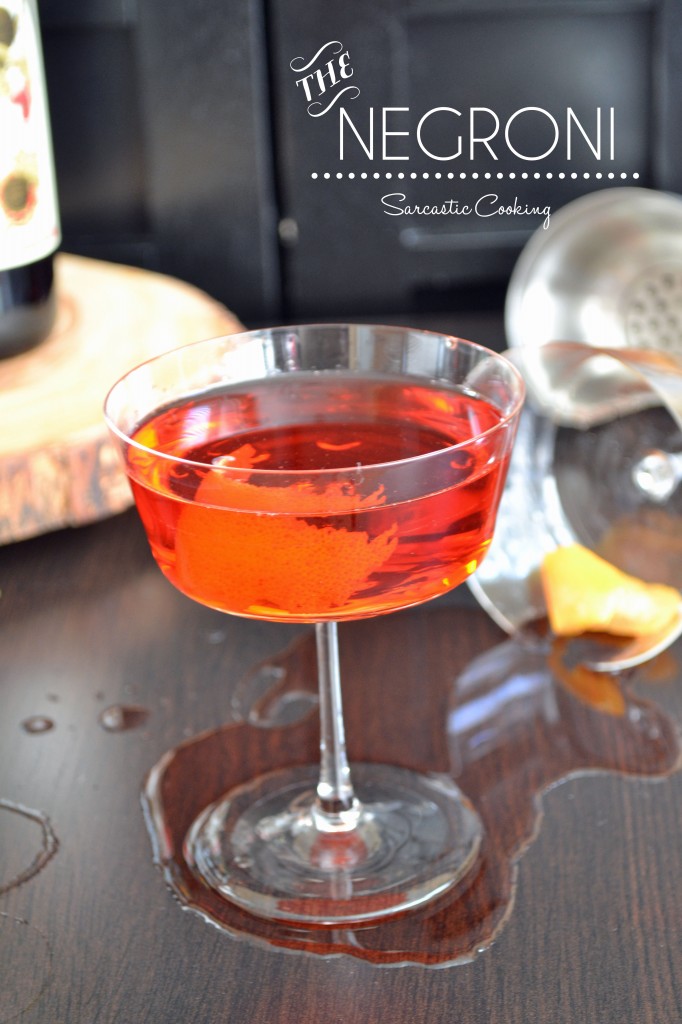 I love a good girls' night out. One of my favorite girls' nights out ever was when my two friends and I went to this amazing restaurant in Little Italy. It was right around the time I switched careers totally (for the third and hopefully last time).
The name of the restaurant was Davanti Enoteca. If you are ever in Chicago you must head here! It is a tiny restaurant with only one brick oven and not a lot of seats. Also, they do not take reservations so make plans to go to a neighboring bar to wait out your two hour wait for a table. Trust me it is sooooo worth it! The meal we ate at this place actually inspired two of my favorite recipes on the blog, this one and this one. But this post isn't really about the food. It is about the cocktails before dinner!
Us ladies got all dressed up, high heels and all, and headed to the restaurant. We put our name in and then headed down the block for some cocktails. The three of us started with wine and then it was an hour and a half later. We had hit the real talk portion of the night. Babies, marriage, boyfriends, families, everything was covered. I highly doubt that guys do this when they all go out, but it is one of the main reasons why I love girls' nights. They are always so cathartic. I don't think going out and watching a game or talking about fantasy sports teams would result in the same feelings, but you never know.
We ended the wait at this bar with some fancy cocktails. My one friend got some bubbles aka Champs aka Champagne. My other friend got a classic cocktail, and I decided to be daring and try a drink I had heard Anthony Bourdain order a million times on No Reservations, the negroni.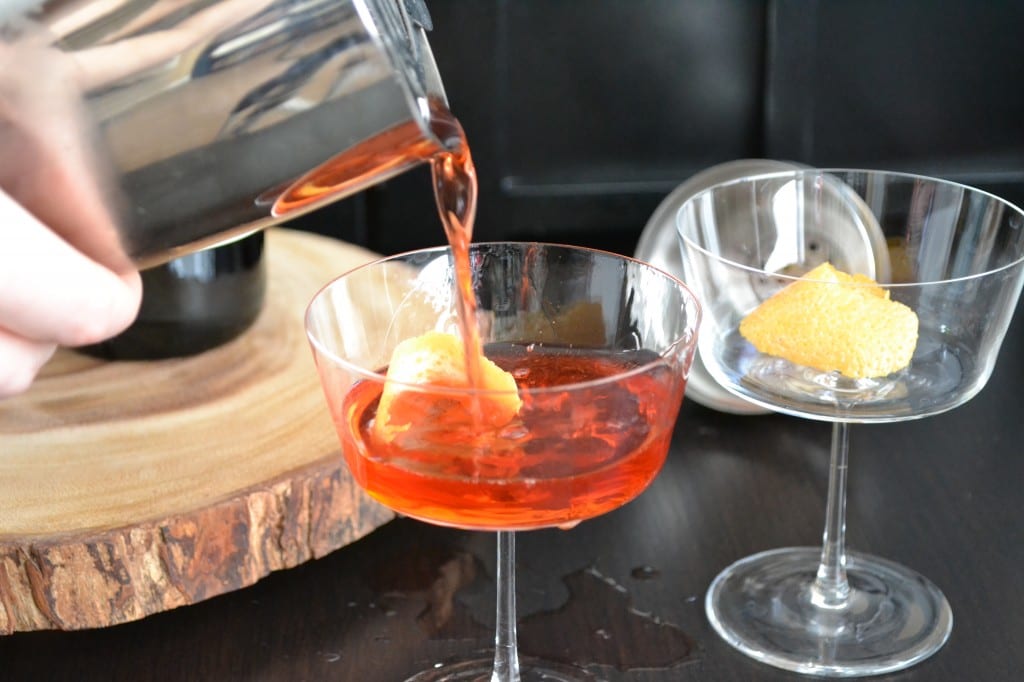 I felt so classy. The bartender mixed the drink together and finished it off with a big fresh peel of orange. It was such a pretty shade of pink too. I mean it definitely flowed with the girly vibe of the night. My first sip was surprising. I didn't think this cocktail would be so deliciously bitter when it looks the way it does. Don't let that turn you off. If you like a good hoppy beer, you will appreciate the negroni.
Ever since I tried a negroni, it has become my go-to fancy drink order. I think it is the perfect summer cocktail because of its slight grapefruit taste. So go buy some gin, Campari and sweet vermouth and have yourself some deep, totally girly conversations with your lady friends.
Unless you are a dude. Then just drink a negroni and do whatever it is you do when you all go out together.
The Negroni
Author:
Prep time:
Total time:
Ingredients
1 Ounce Campari
1 Ounce Gin
1 Ounce Sweet Vermouth
Ice
1 Orange Peel
Instructions
Combine Campari, gin, and ice in a cocktail shaker. Shake well to break up the ice. Strain into cocktail glass. Garnish with orange peel.
Or you can pour the Campari, gin, and sweet vermouth into a glass with ice in it. Stir and then garnish with an orange peel. Both methods are delicious.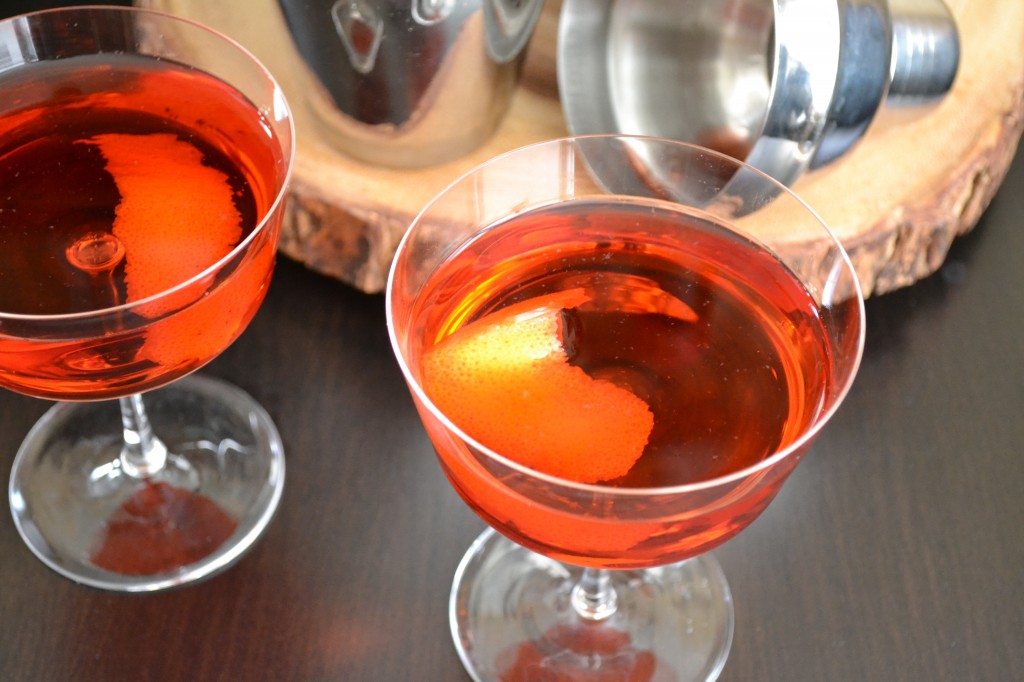 Related posts: