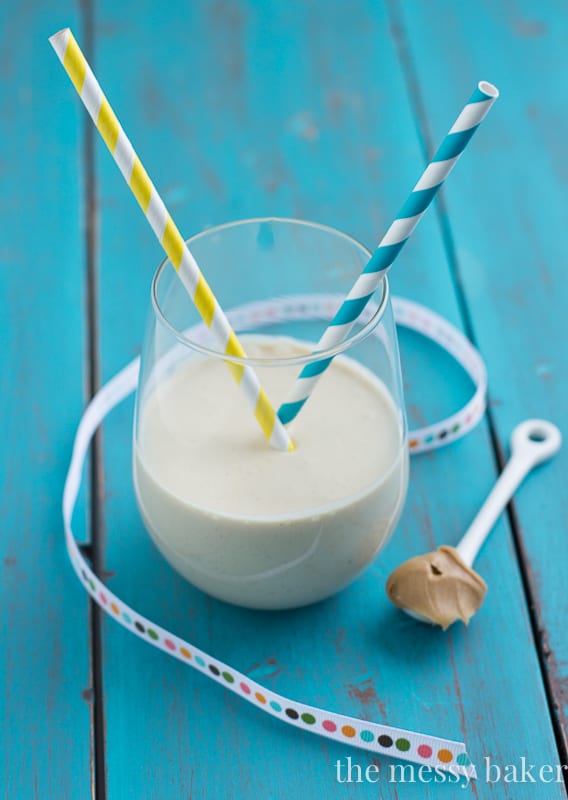 Happy Friday! Today my friend Jennie is posting for me. Her blog is marvelous. I know, I say that about all my guest bloggers. But, I totally mean it! You think I would pick some rag tag group of bloggers to take over my blog while I am away-ish? Pfff! No way.
I read A LOT of other blogs. Not only do I enjoy supporting my peers, but I also love to read and delve into the lives of these creative people. It is inspiring and also entertaining. Most times I read Jennie's blog and I think to myself, "I wish we lived closer because we would sooooo be real life, hang out all the time, friends." I read stories about how she and her husband interact and I can relate and often have gone through a similar situation or incident with Mike.
So, without further ado, here is Jennie with a healthy, energy boosting smoothie recipe.
Top of the mornin', Sarcastic Cooking fans! My name is Jennie. I'm the quirky girl geek in charge of The Messy Baker. I'm stopping by to lend my dear friend Stefanie a hand while she gets acclimated to motherhood. Have you seen Andy? Of course you have. Isn't he just adorable. I don't how Stefanie can pry herself away from that munchkin face. I think Weezer is totally in love, too. He's always right there by Andy's side in pictures. I'm thinking future best buds.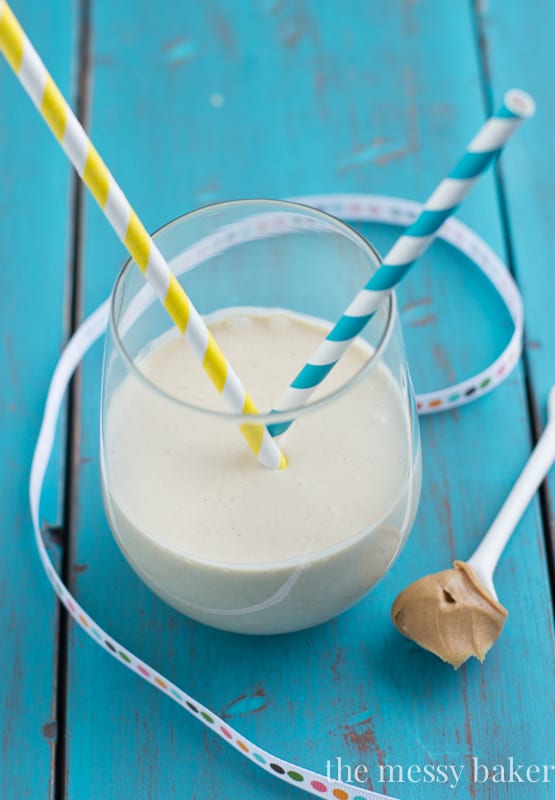 Today I have one of my very favorite smoothie recipes for you. It's a mixture of two ingredients I adore most: peanut butter and banana. It's a combination of frozen bananas, creamy peanut butter, oats, honey, vanilla, almond milk, and Greek yogurt. I'm sure you probably have most of these ingredients lingering in your pantry and fridge. Everything gets dumped into the bowl of a blender and whirred until thick and creamy.
I promise, after one sip, you'll be just as obsessed as I am. I make this smoothie happen almost daily, usually for an after dinner snack, but it makes a great pre/post workout snack as well.
I highly recommend using frozen bananas for this smoothie. You can use bananas right out of the peel, but they won't yield a cold, thick, frothy smoothie. If you need help freezing bananas, visit my post on how to freeze bananas. It's easy! I always keep my freezer stocked full of frozen fruit for smoothie making occasions like these.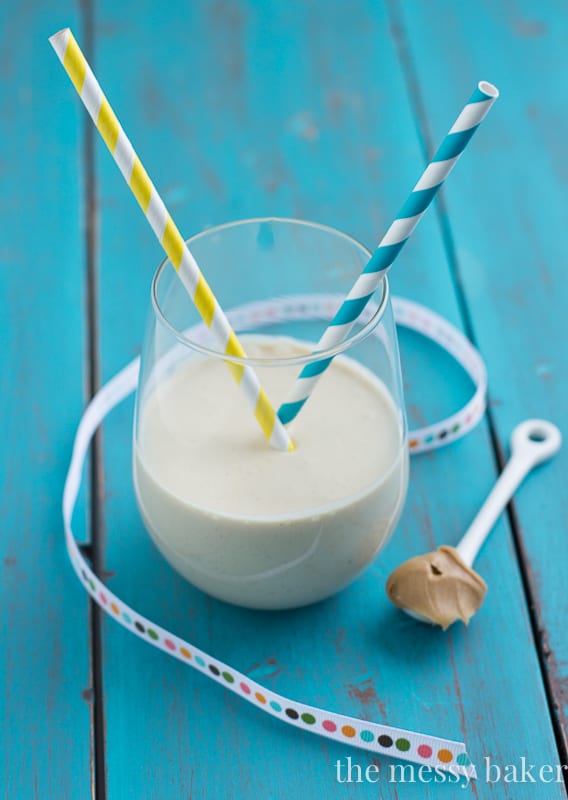 I'd like to give a big thank you to Stefanie for asking me to guest post on her site today. I'm am truly honored. Happy smoothie making!
The Messy Baker – Peanut Butter Banana Smoothie
Ingredients
1

frozen banana

2

tablespoons

peanut butter

1

teaspoon

honey

1/4

teaspoon

vanilla extract

1

tablespoon

oats

1/4

cup

Greek yogurt

plain or vanilla

1/4

cup

vanilla almond milk
Instructions
Place all of the ingredients in the bowl of your blender and pulse until smooth and creamy.