Do you ever feel like a dark beer is too dark or a margarita is too sweet? Well, the black and green margarita is the perfect balance of both flavors. Black and green margarita is not too sweet and almost tea-like with the flavor. No fancy mixing, just half beer and half margarita. Mix one up today!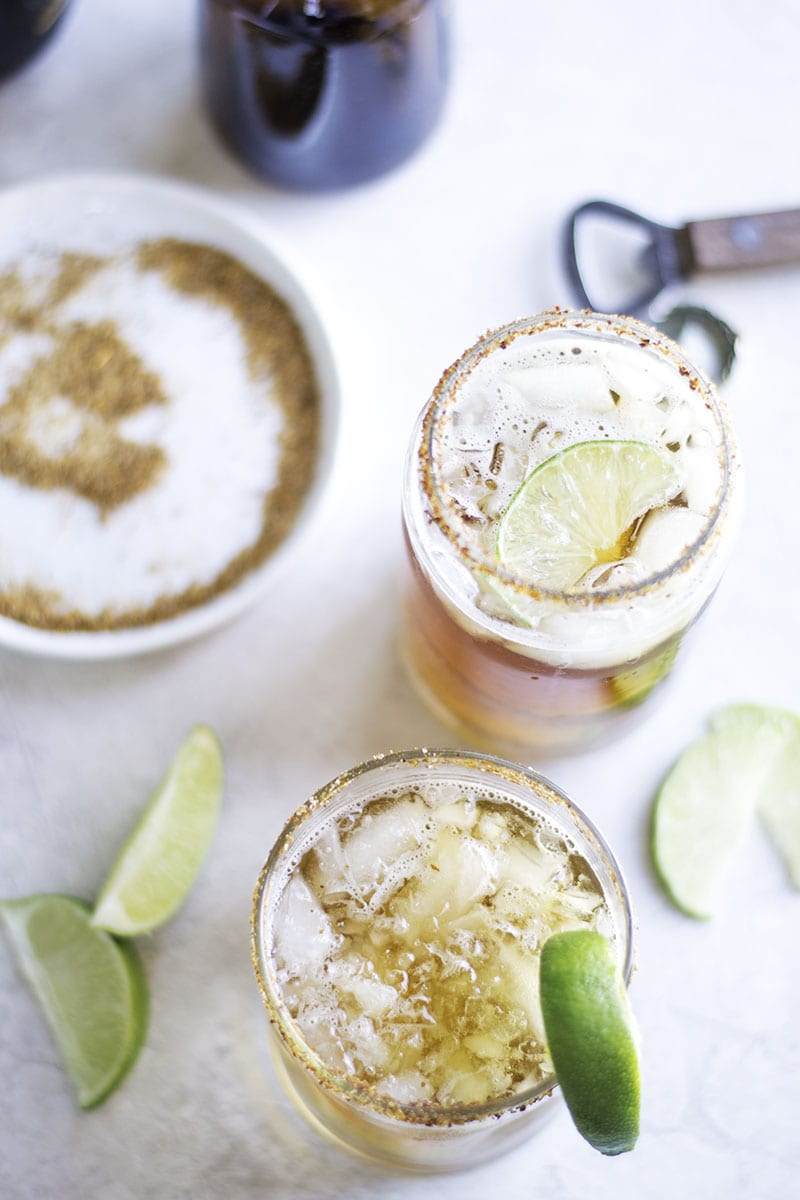 This weekend is Cinco de Mayo. Have any fun plans? My life is basically #TacoTuesday every other day, so I will just keep doing what I am doing. We do plan on ordering tacos from our favorite local Mexican taco joint, but other than that, not much planned here.
I already started enjoying some Mexican themed drinks last weekend. It was all in the name of recipe testing—well, that and Margarita Week. If you love margaritas, head over to Kate's website, Hola Jalapeno, for the ultimate (and I mean ultimate) list of the most delicious and inventive margs out there!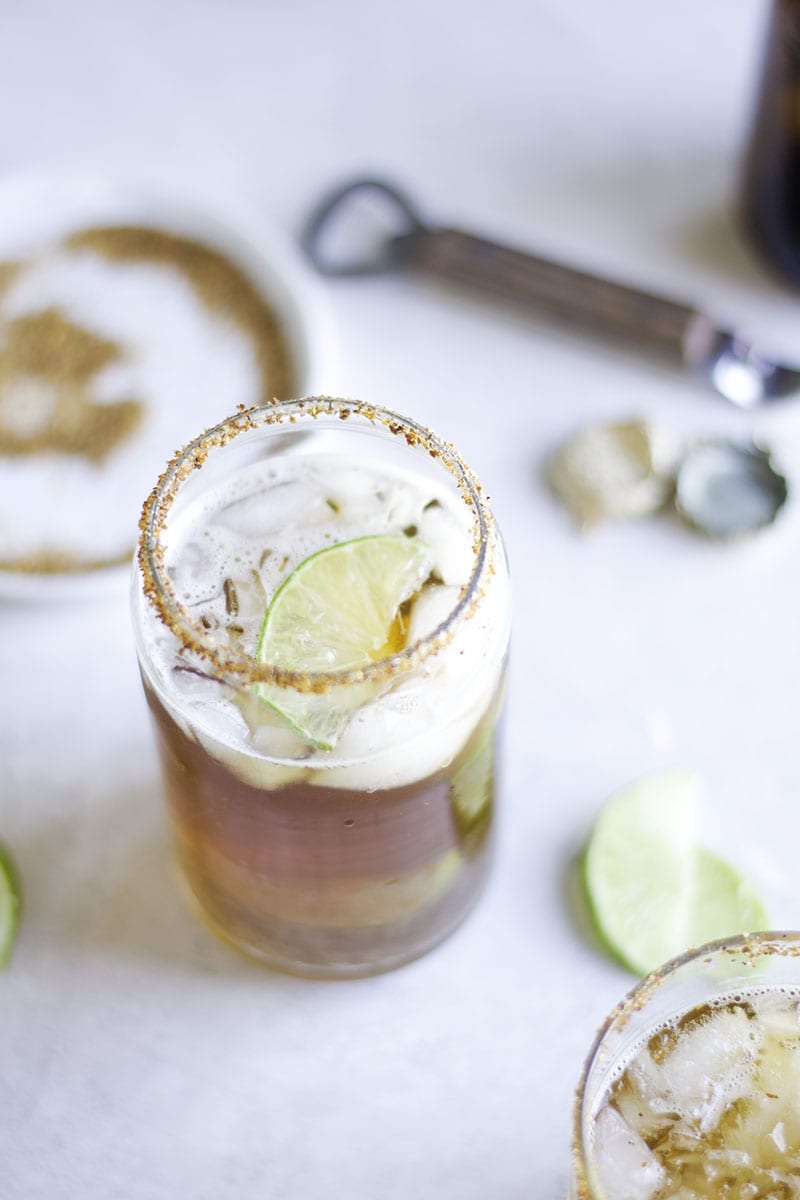 This one included.
You guys know what tequila does to me, usually. The tequila crazies is why I normally stick to sangria. But, I think I figured out it may have something to do with quality of the tequila. When I order a margarita, I never specify the kind I want. The house marg will usually suffice.
Then the sillies, weepies, and unfounded anger happen.
All of this has nothing to do with quantity of tequila I intake. NO WAY, NO HOW! It is all the fault of the brand of tequila. Duh.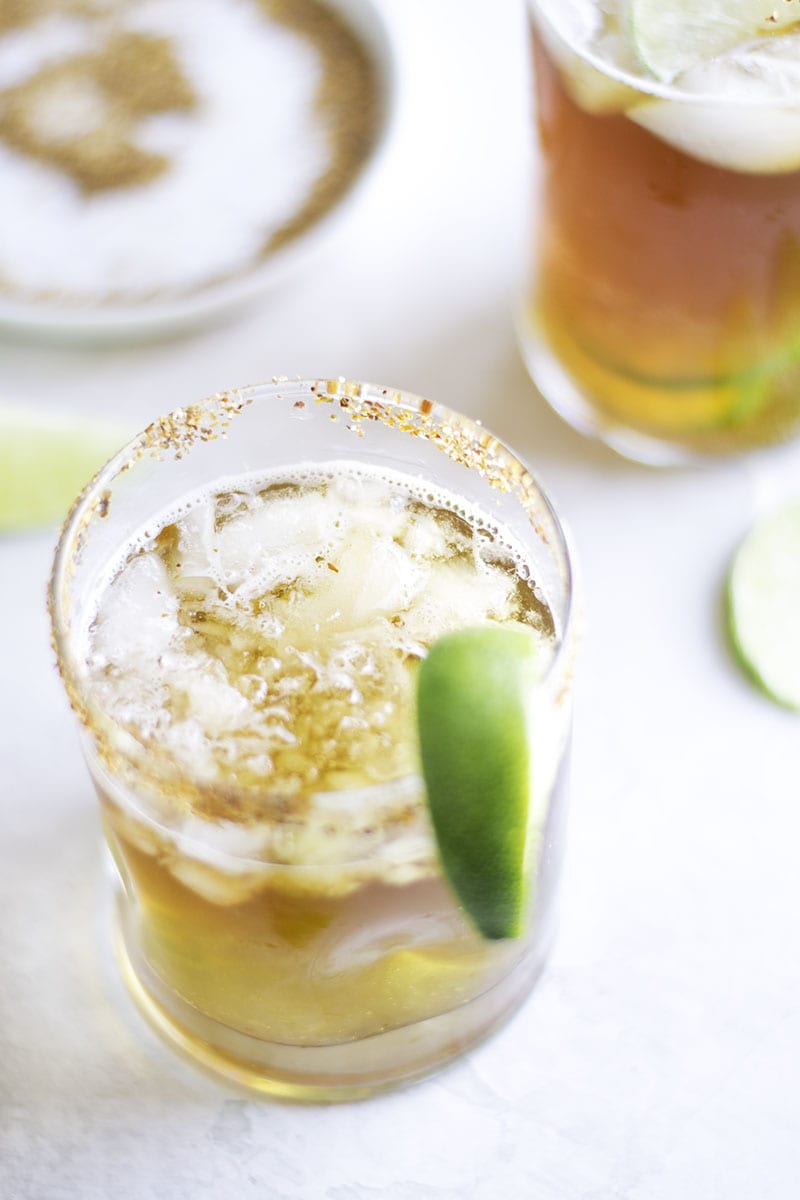 I went to my local liquor store. While perusing the tequila shelf, I not only took in the prices of bottles but the bottle design. Tequila bottles are crazy and also kind of expensive. But, in my mind, I was like, well I know that's a crap tequila and this George Clooney brand is supposedly good and only $15 more dollars… so I'm gunna go ahead and get the George bottle.
George wouldn't make me go tequila crazy, right?
He did not disappoint. The tequila is smooth and I didn't become a loony. I made these black and green margaritas for friends and also drank two myself.
The dark beer mixed with the slightly sweet margarita almost takes on a tea flavor. If you are up for a little mix-master-ing over the weekend, give these a shot. They are perfect over ice with some Tajin on the rim.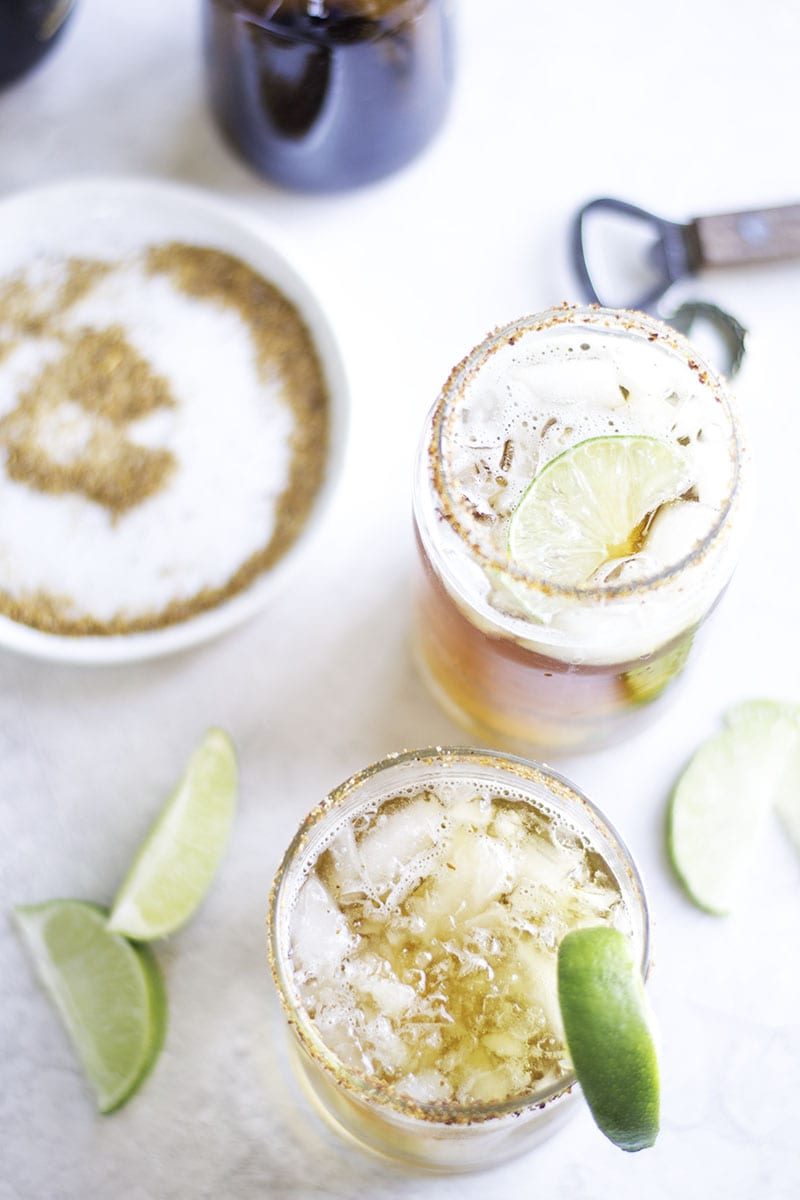 Black and green Margarita
A twist on a beergarita using Modelo Negra and classic lime margarita. A not too sweet and super smooth almost tea-like margarita sure to be a crowd pleaser!
Ingredients
6

oz

Modelo Negra

4

oz

Classic Margarita Mix

2

oz

Tequila

Ice

Tajin or Chile Lime Seasoning

Lime Wedges

for garnish
Instructions
Run a lime wedge around the rim of the margarita glass. Add a little Tajin or chile lime seasoning to small plate. Dip the glass into the seasoning to coat the rim.

Add ice to the glass along with the Modelo Negra.

In a small mason jar or shaker, combine the margarita mix, tequila, and a little ice. Shake to combine. Pour over the Modelo, stir, and then serve.

Garnish with a lime wedge.