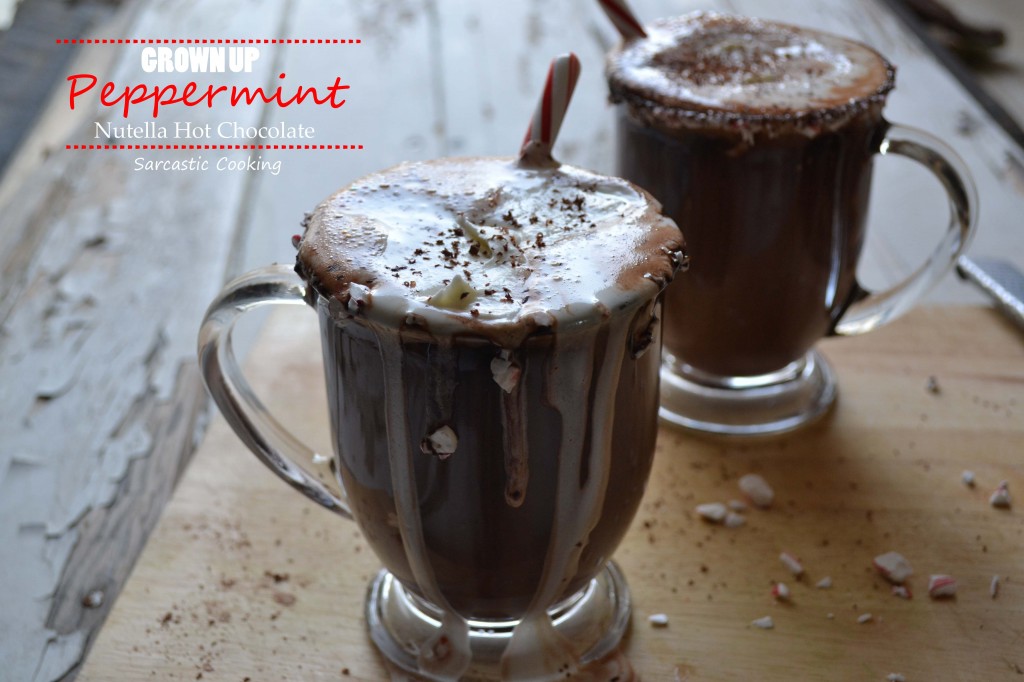 I wish it was snowing and cold here in Illinois. Before all you warm weather lovers threaten to kill me, let me explain myself. I have the tree up, the lights, and all the shiny decorations. I am ready for Christmas. I could use a little snow and cold weather so when I don't feel like venturing out over the weekend, I can use the excuse, "The weather. Ugh! It's just so bad out there."
And my friends and family who know me so well wouldn't be mad because they were probably expecting this in the first place aaaand the weather would be following right along with my plan. Then I could pop on some sweat pants and brew up a big batch of this boozy nutella hot chocolate, watch the yule log on my tv, and listen to Christmas music.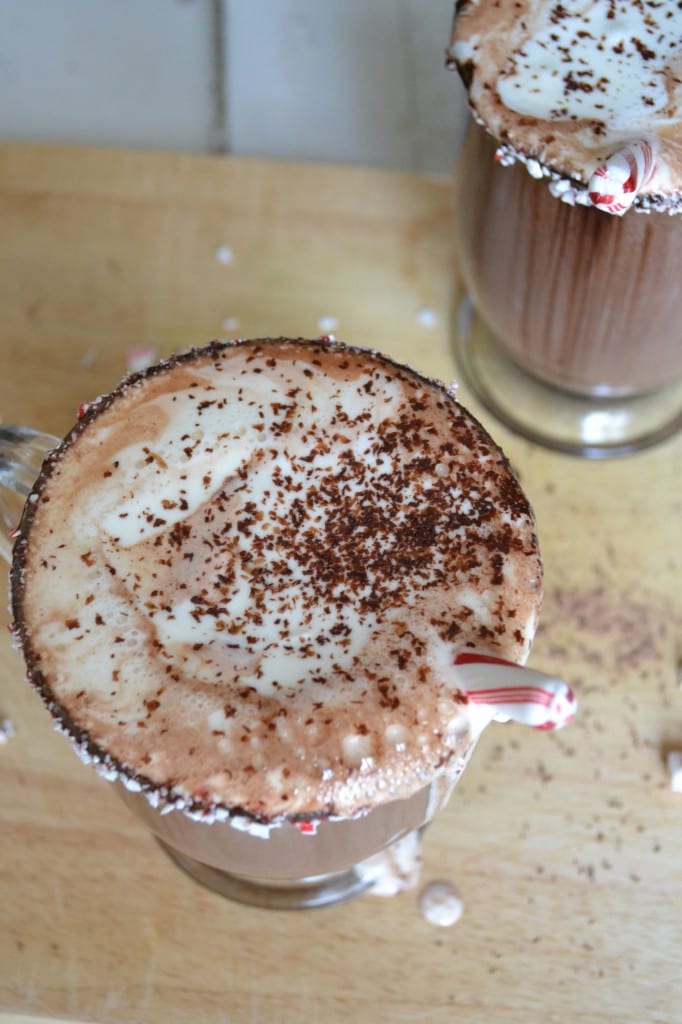 Yep, that's all I want for this weekend…. And life in general.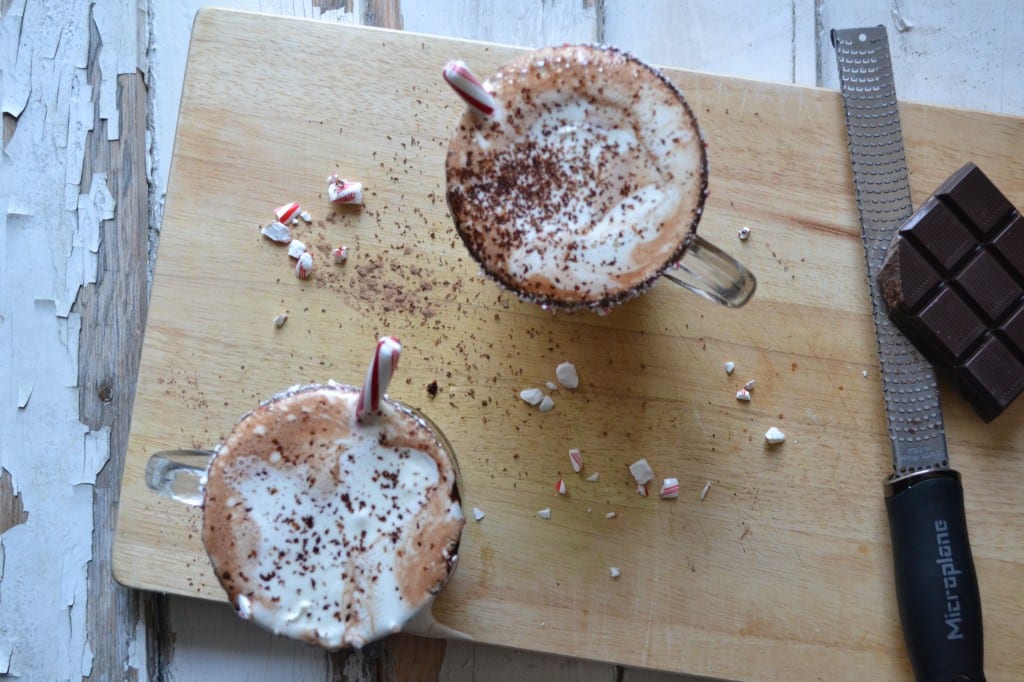 But, before we get to the recipe, I have another great giveaway for you that goes with the cozy theme of this drink. I have partnered with my friend Emily who runs one of my favorite Etsy shops, What Gives Us Joy. Emily is so graciously giving away this beautiful, handmade, cranberry cowl! Plus, during the holiday season, she is offering a discount on your purchase!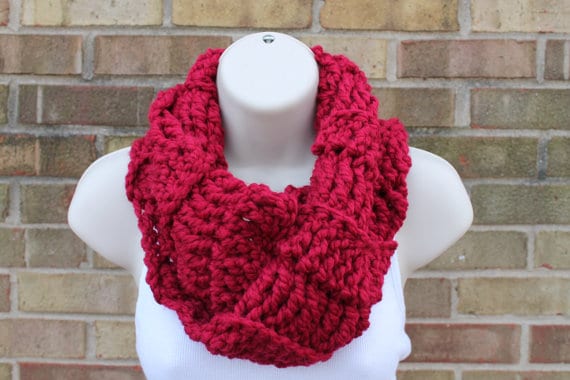 I have an infinity scarf made by Emily and I wear it all the time! I love it and I know you would too! I know that I have some male readers out there, so guys, listen up! Do you have a lady in your life? Having trouble coming up with a gift for said lady? Boom! I got you covered. Well, actually Emily has you covered.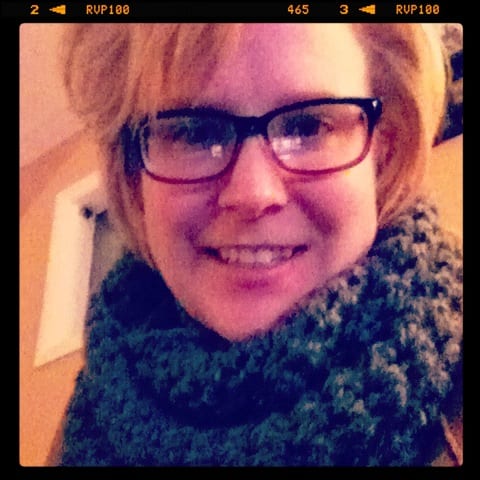 So here are the rules for the giveaway. You must be a US resident to enter. In order to be qualified for the giveaway, leave a comment below about your favorite holiday activity or tradition. For an extra entry in the giveaway head over to the What Gives Us Joy Facebook page and like it. Then leave a comment below saying that you did so.
One winner will be drawn at random on Wednesday December 12th at midnight. Good luck and happy holidays everybody!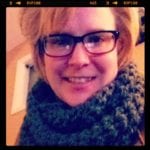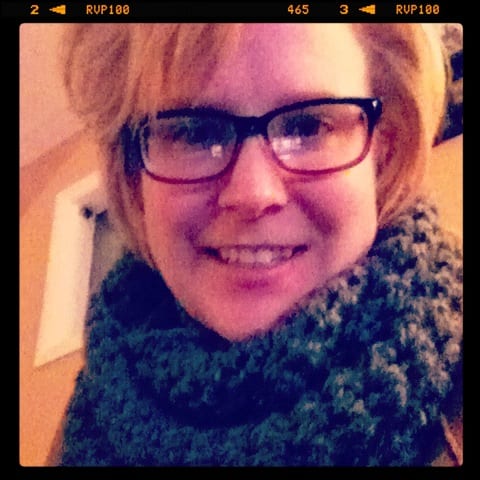 Grown Up Peppermint Nutella Hot Chocolate + A Giveaway
Ingredients
3

Cups

Milk

¼

Cup

Unsweetened Cocoa Powder

½

Cup

Nutella

½

Cup

Semi-Sweet Chocolate Chips

1

Teaspoon

Vanilla Extract

¼

Cup

Peppermint Liquor

4

– 6 Ounces Whipped Cream/ Whipped Topping

Marshmallows

candy canes, and shaved chocolate for optional toppings
Instructions
In a medium saucepan, heat the milk over medium heat for about five minutes. Right before it starts to simmer, whisk in the cocoa powder. Cook for five more minutes. Be careful not to bring the milk to a boil. If it starts to bubble, knock the heat back a bit.

Whisk in the Nutella. When the Nutella has melted, mix in the chocolate chips. Stir until the chips melt, about three minutes. Stir in the vanilla extract, liquor, and then remove from heat.

Pour into glasses and top with whipped cream or marshmallows and a little bit of shaved chocolate.