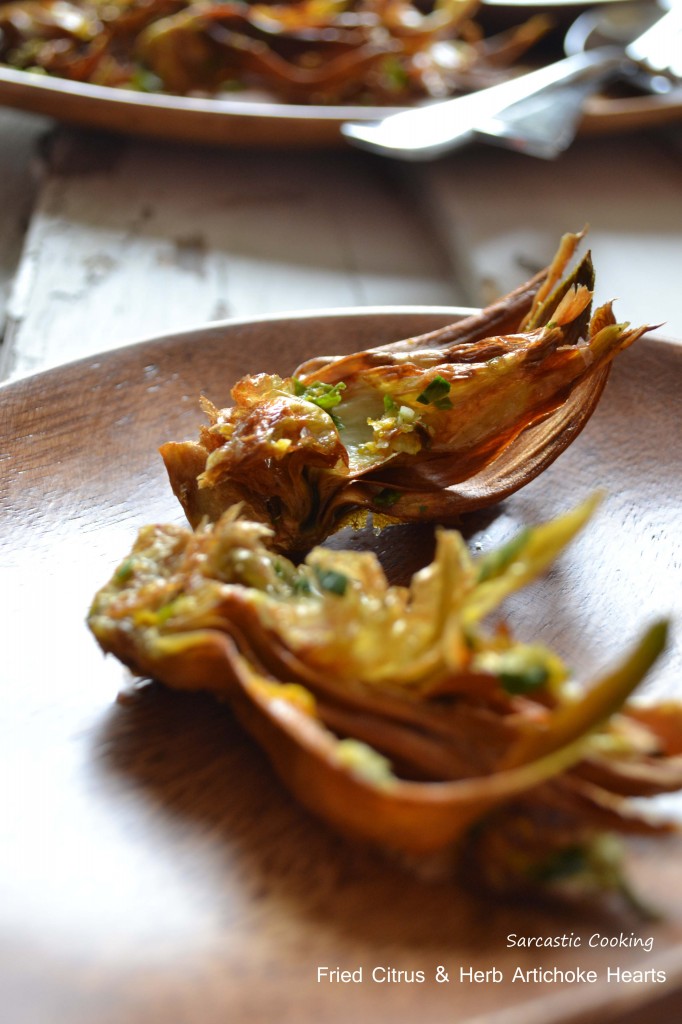 I am a huge fan of artichoke hearts. I buy them in the jar in a marinade. I add them to salads and snack on them solo, while standing in my kitchen all alone because I am weird like that.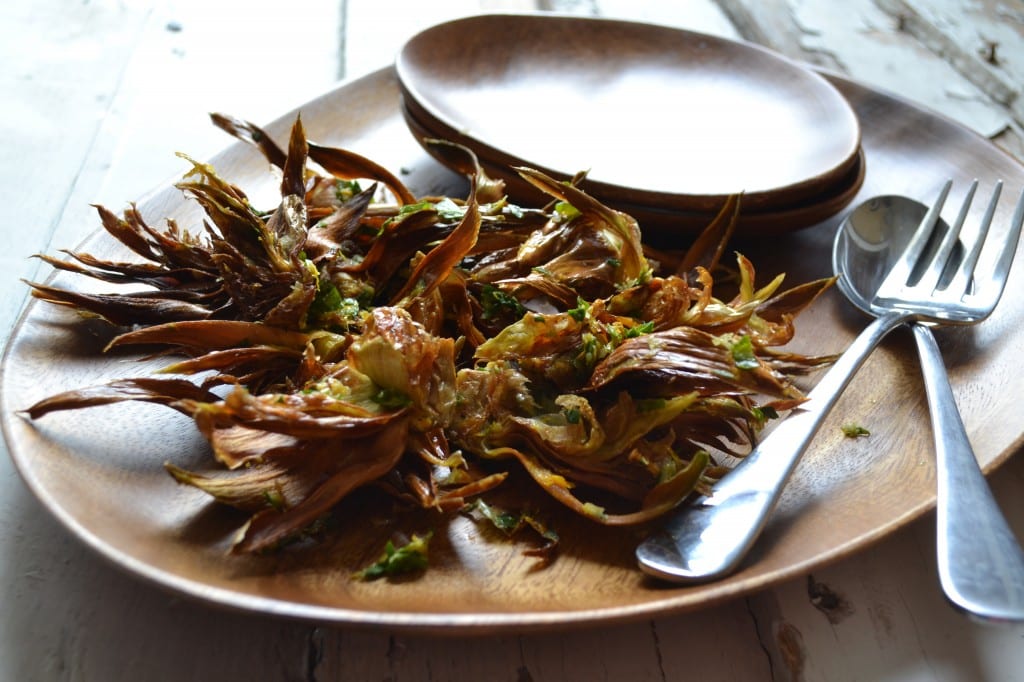 I have never ever made anything with or even handled a real fresh artichoke. I remember back in high school. I was a sophomore and, in our English class, we had to do a "how to" speech. I demonstrated how to make strawberry pretzel Jell-O. It was a huge hit.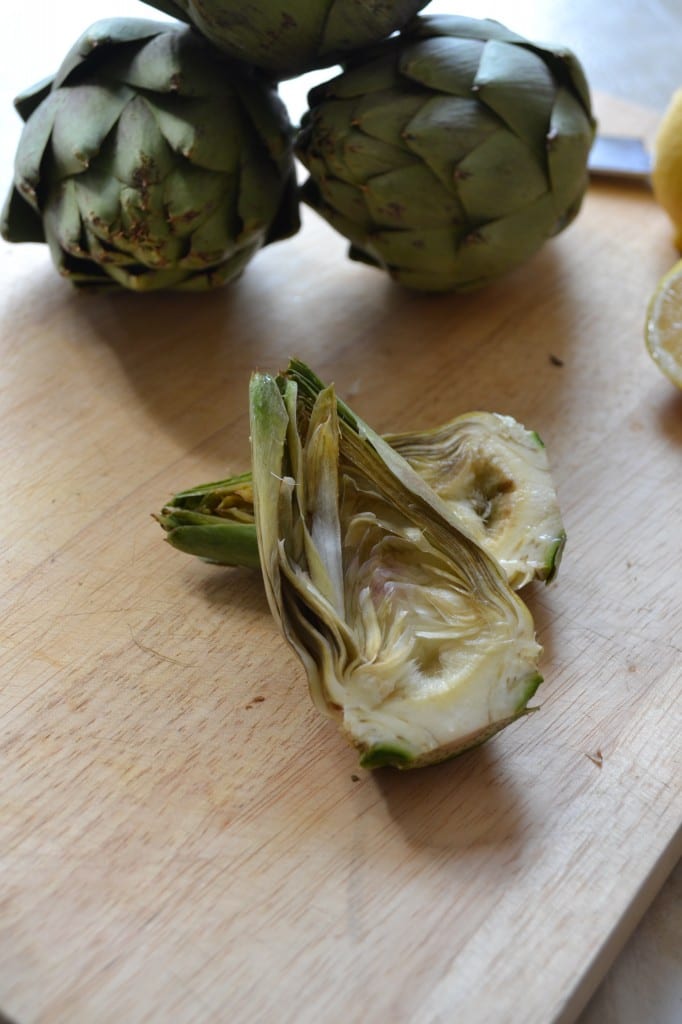 There were these two 100% Italian boys in my class who demonstrated how to clean and prepare an artichoke. So, when I was doing my weekly grocery shopping and saw artichoke hearts, I thought, well, if these high school boys could do it, so could I!
My experience of peeling off a majority of the leaves to get to the heart was a bit prickly, but easy. Then you have to scrape out the hairy choke part—ok, easy.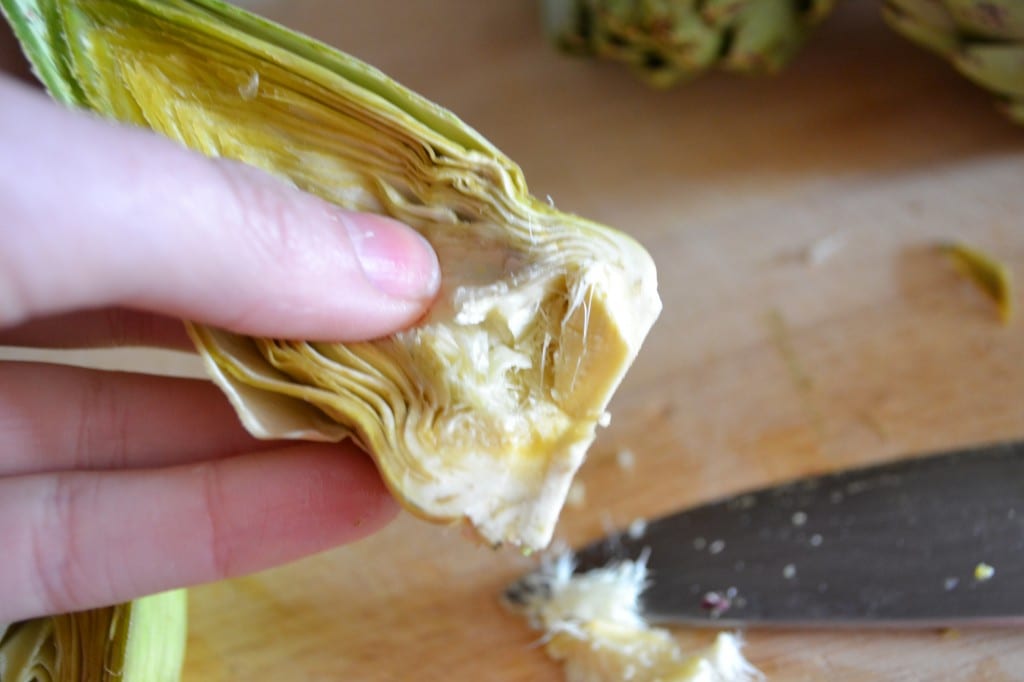 Then heat the oil, give them a quick fry, and then toss with citrus zest and herbs. So easy! It is like a bite size bloomin' onion, except not breaded and, well, not an onion. Don't be scurred of the artichoke! They may be a bit prickly, but besides that, I say they are so easy to work with.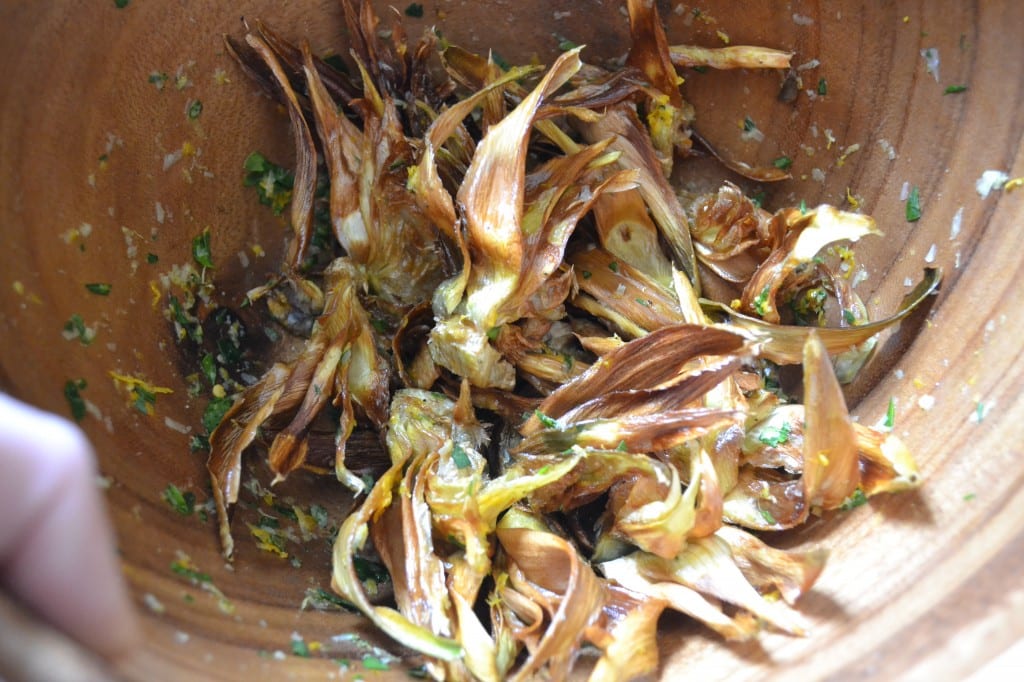 This would definitely be a show stopping holiday appetizer.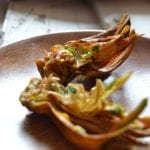 Fried Citrus & Herb Artichoke Hearts
Ingredients
4

Large Artichokes

1/2

Lemon

Vegetable Oil

for frying

2

Tablespoons

Minced Flat-Leaf Parsley

1

Teaspoon

Finely Grated Lemon Zest

1

Teaspoon

Finely Grated Orange Zest

½

Teaspoon

Crushed Red Pepper Flakes

1

Teaspoon

Sea Salt
Instructions
Working with 1 artichoke at a time, using a serrated knife or just pulling them off by hand, trim off all but 2 inches of the leaves. Pull off and discard the dark green outer leaves, then peel and trim the bottom and the stem. Quarter the artichoke and scrape out the hairy choke. Rub the artichoke quarters all over with the lemon half, squeeze the extra lemon juice into a small bowl of water and add the quartered artichoke to the lemon water. Repeat with the remaining artichokes.

Bring a medium pot of salted water to a boil. Add the artichoke heart quarters to the boiling water. Blanch them for about three minutes. Remove hearts and pat dry.

In a medium saucepan, heat 1 inch of oil to 350°. Fry the artichokes until crisp, 3 to 5 minutes. Transfer to paper towels to drain.

In a large bowl, toss the artichokes together with the parsley, zests, red pepper, and salt. Serve right away.
Recipe adapted from Food & Wine.