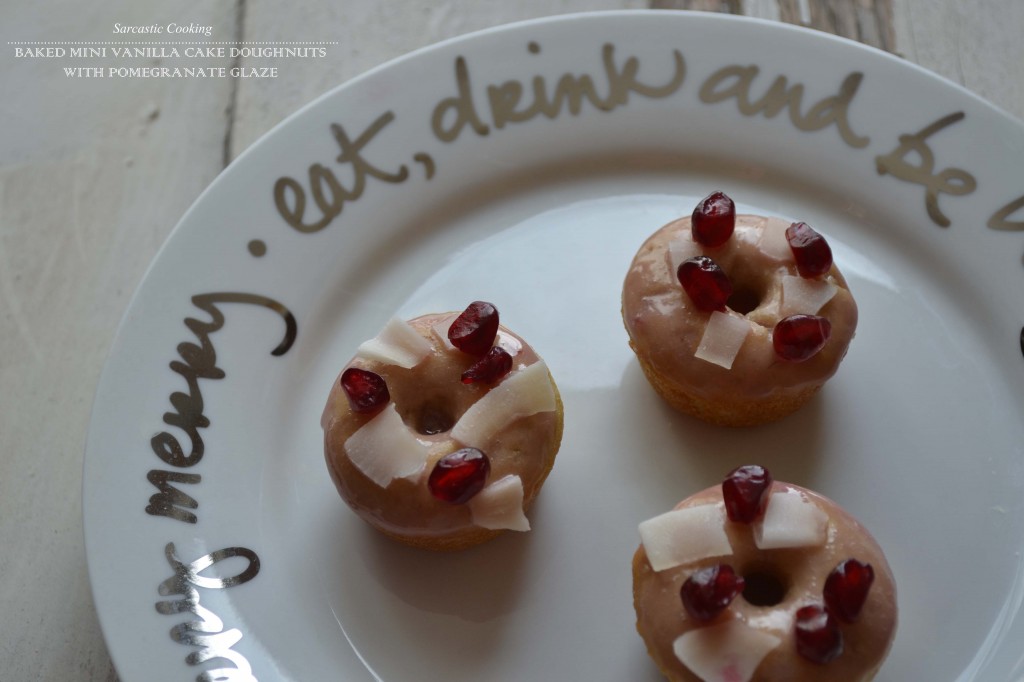 I feel like I am having a Jerry Seinfeld moment when I ask, "What is the deal with doughnuts for breakfast?"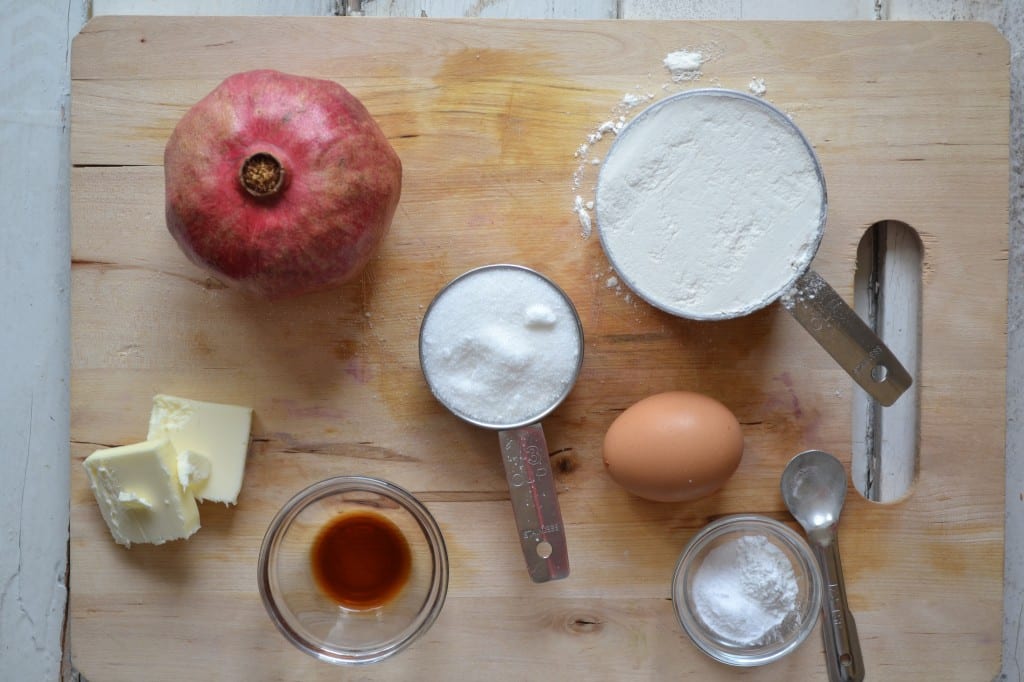 But seriously, who decided these would be a good breakfast food? Logic would tell you a doughnut should most likely be a dessert. I don't know if I want to hug or hurt the person that came up with doughnuts for breakfast.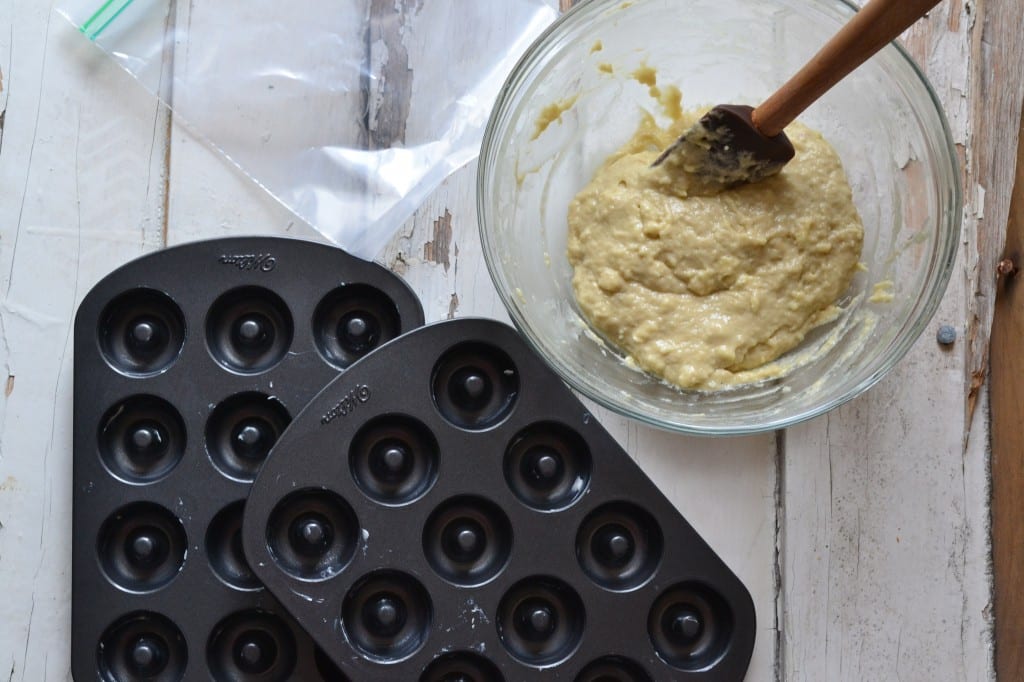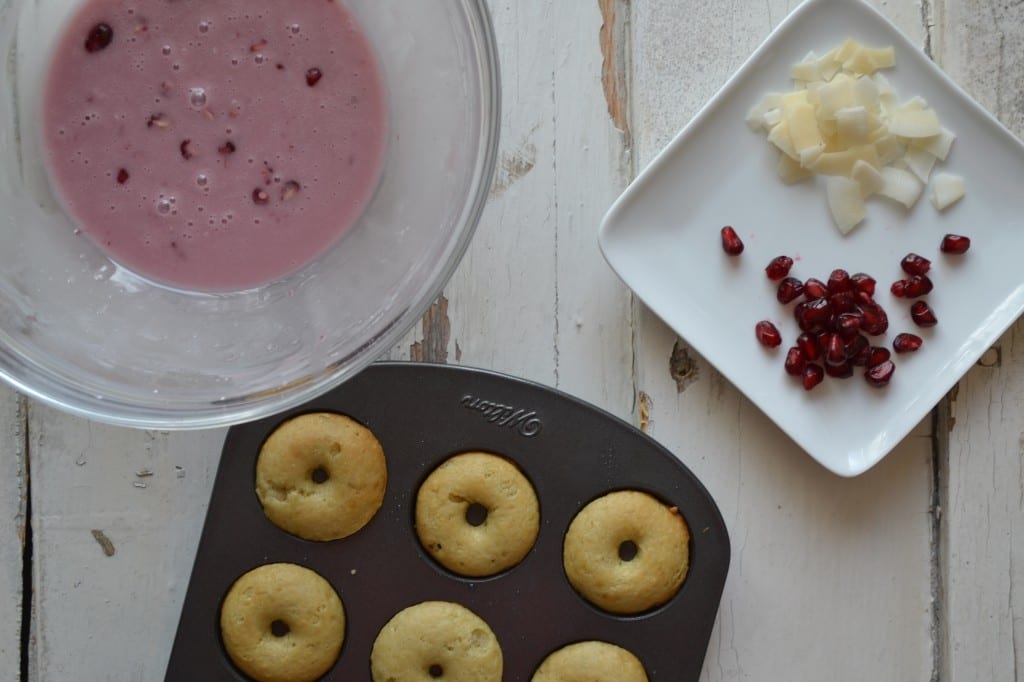 I just feel so guilty when I have a doughnut for breakfast. My old lady brain is telling me I should have had some fruit or yogurt, not the deep fried wonder that is the blueberry cake doughnut from Dunkin D's (Mike and I go to Dunkin Donuts so often for coffee that we gave it a nickname).
If you share my conflict over having doughnuts for breakfast, I have good news. I found a way to not feel that bad about saying yes to a doughnut in the AM. I made them mini and I baked them!!!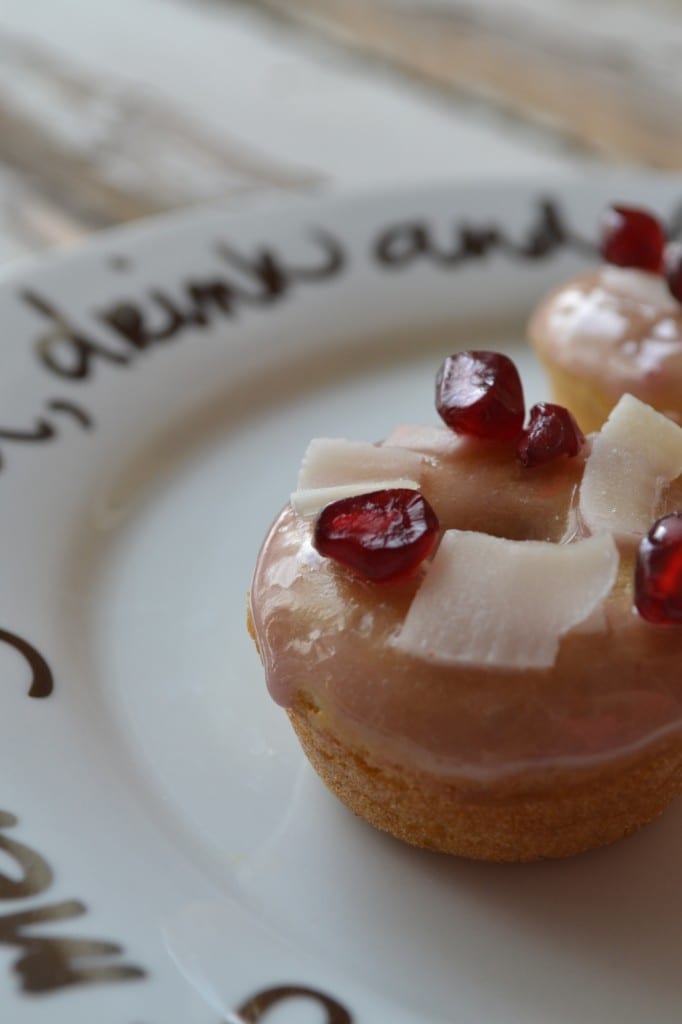 So now you don't have to muster your willpower when faced with such challenging early morning decisions. Why say no when it feels so good to say yes?!?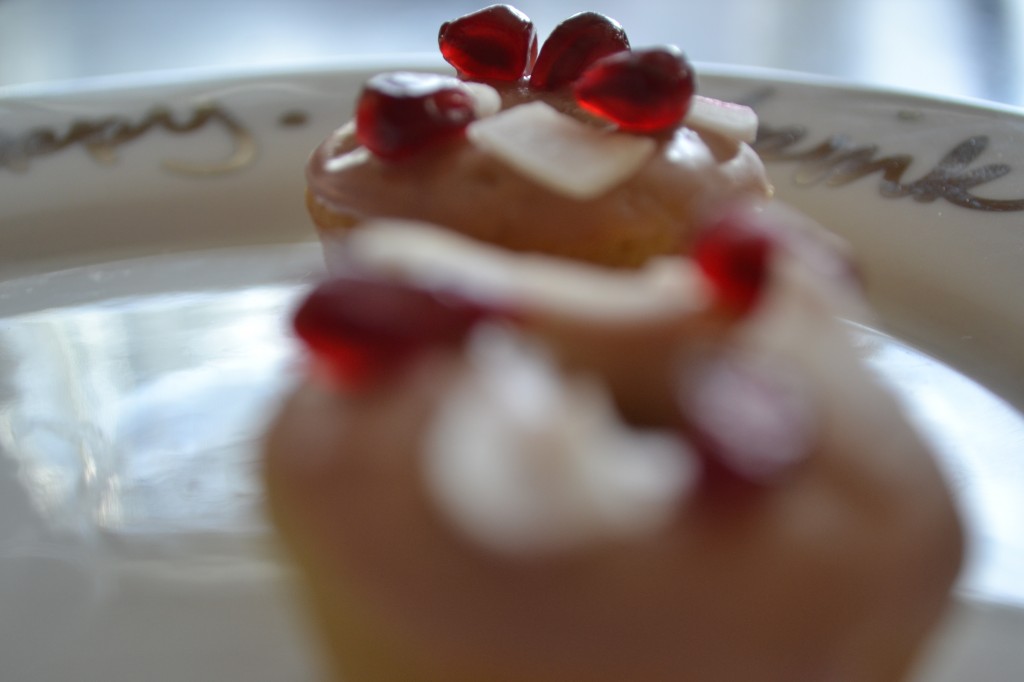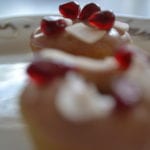 Mini Baked Vanilla Cake Doughnuts with Pomegranate Glaze
Ingredients
For the Doughnuts:

1

Cup

All-Purpose Flour

1/3

Cup

Granulated Sugar

½

Teaspoon

Baking Soda

1

Teaspoon

Baking Powder

½

Teaspoon

Salt

2

Tablespoons

Cold Unsalted Butter

½

Cup

Buttermilk

1

Teaspoon

Vanilla Extract

1

Large Egg

¼

Cup

Pomegranate Seeds

optional

For the Glaze:

1

Tablespoon

Milk

2

Tablespoons

Pomegranate Juice

¾

Cup

Powdered Sugar

Pomegranate Seeds and Coconut Flakes for topping
Instructions
Preheat the oven to 350 degrees F.

In a large mixing bowl, whisk together the flour, sugar, baking soda, baking powder, and salt.

Use your fingers to work the cold butter into the flour mixture until it resembles a fine meal.

In a small bowl, whisk together the buttermilk, egg, vanilla, and pomegranate seeds. Add the wet to the dry, mix well.

Grease two mini doughnut baking pans. Add the batter to a plastic sealable sandwich bag. Seal the bag and cut one of the corners of the bag off. Pipe the batter into the greased pans. Fill each cavity about ½ the way.

Bake the doughnuts for fifteen minutes until golden around the edges.

While the doughnuts bake, whisk together powdered sugar, milk, and pomegranate juice. Note: Just slightly squeeze a quarter of a pomegranate and the juice will release.

Let the doughnuts cool slightly before dipping them into the glaze. Place the glazed doughnuts on a wire rack with a paper towel underneath. Top doughnuts with pomegranate seeds and coconut flakes while the glaze is still slightly wet. Serve immediately.
Doughnut Recipe adapted from Eat Live Run.