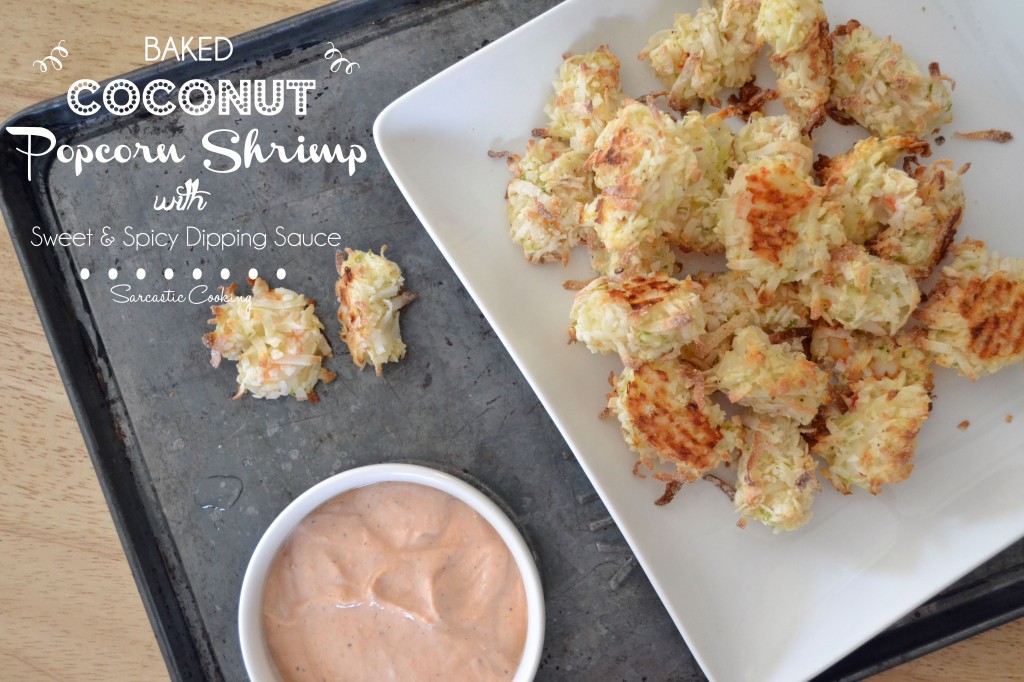 A few weeks ago, I had asked on my Facebook page if there were any recipes you feel like I am missing or something you want to see more of. I was happy to oblige some of the responses. So, if you ever feel like there is something you want (I mean after all I am here for you), please shoot me an email or leave me a comment here or on Facebook.
Anyway, back to the requests. Somebody had asked to make kale tasty. I don't really like the taste too much of cooked kale, so I often put it in salads with a good dressing. That is my trick to make it yummy. If you aren't on the kale train yet, try yesterday's salad and I swear you will be singing a different tune.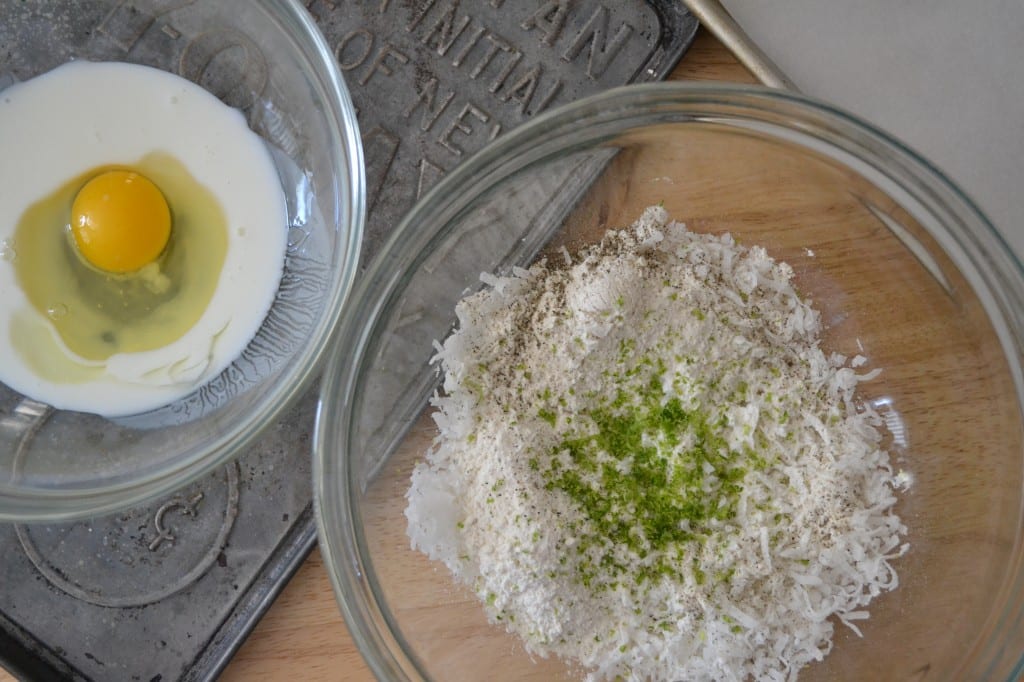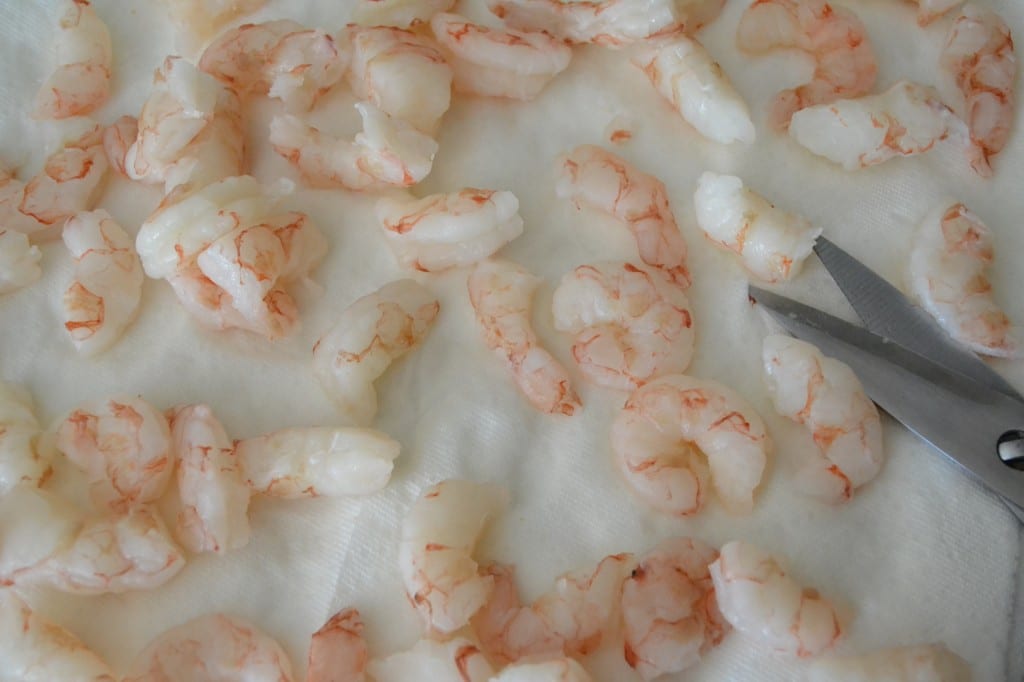 Another request was for coconut shrimp. At first, I was kind of like hmmm…. That is a very specific request. To be true to myself and offer you all something new, I made my take on coconut shrimp.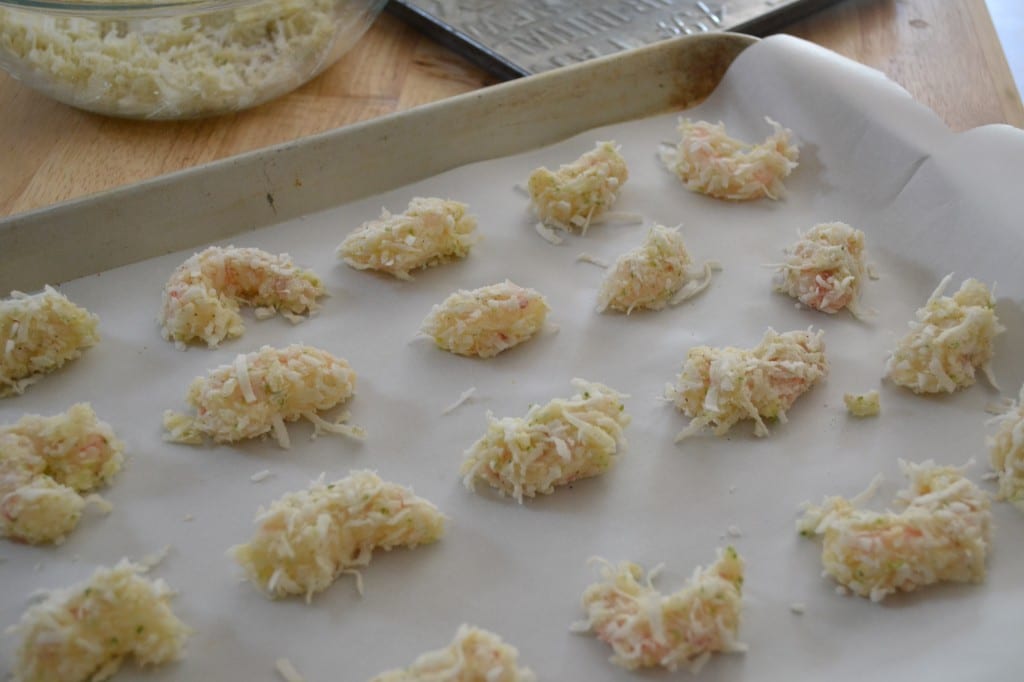 It is coated in a light breading and baked in the oven. The coconut gets all toasty. I made a non-fat Greek yogurt based dipping sauce that compliments the sweet coconut and lime hints with a bit of kick. This is definitely not the traditional heavily breaded and fried coconut shrimp. I think that thanks to that Facebook request, I have found a new simple summer go-to appetizer. I could not stop popping these, one after another.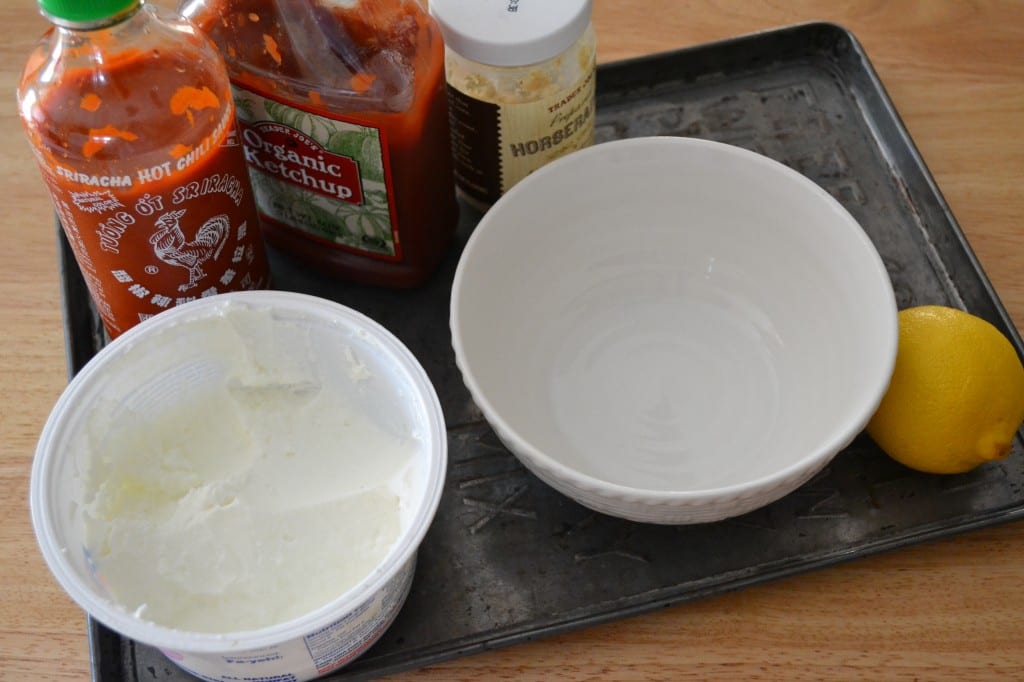 I also think next time I make the dipping sauce, I will be boosting the amount of horseradish and sriracha. That's just how I roll!
Baked Coconut Popcorn Shrimp with Sweet and Spicy Dipping Sauce
Author:
Prep time:
Cook time:
Total time:
Ingredients
[b]For the Shrimp:[/b]
½ Pound Raw Shrimp, peeled and deveined
1 Large Egg
½ Cup Low-Fat Buttermilk
1 Cup Flaked Coconut
¼ Cup All-Purpose Flour
Zest of 1 Lime
Pinch of Salt and Pepper
[br]
[b]For the Dipping Sauce:[/b]
1 Teaspoon Ketchup
½ – 1 Teaspoon Sriracha
¼ Cup Non-Fat Plain Greek Yogurt
1 Teaspoon Lemon Zest
1 Teaspoon Lemon Juice
¼ – ½ Teaspoon Prepared Horseradish
Pinch of Salt and Pepper
Instructions
Preheat oven to 350 degrees F. Line a large baking sheet with parchment paper and set off to the side for later.
Pat the shrimp dry with a few paper towels or a kitchen towel. Cut the shrimp into bite-size pieces. I cut the shrimp in half.
In a small bowl, whisk together the buttermilk and the egg.
In a separate medium bowl, mix together the coconut, flour, lime zest, salt, and pepper.
First, dip the piece of shrimp in the egg/buttermilk mixture. Then let it drain slightly before adding it to the coconut. Toss the shrimp in the coconut/flour mixture until coated. Then place the shrimp on the parchment. Continue this until all the pieces of shrimp are coated.
Bake the shrimp for ten minutes then flip the shrimp over and bake for 10-15 more minutes until golden.
While the shrimp bakes, make the dipping sauce. In a small bowl, whisk together the ketchup, sriracha, Greek yogurt, lemon zest, lemon juice, horseradish, salt, and pepper.
Serve the shrimp right out of the oven with the dipping sauce on the side.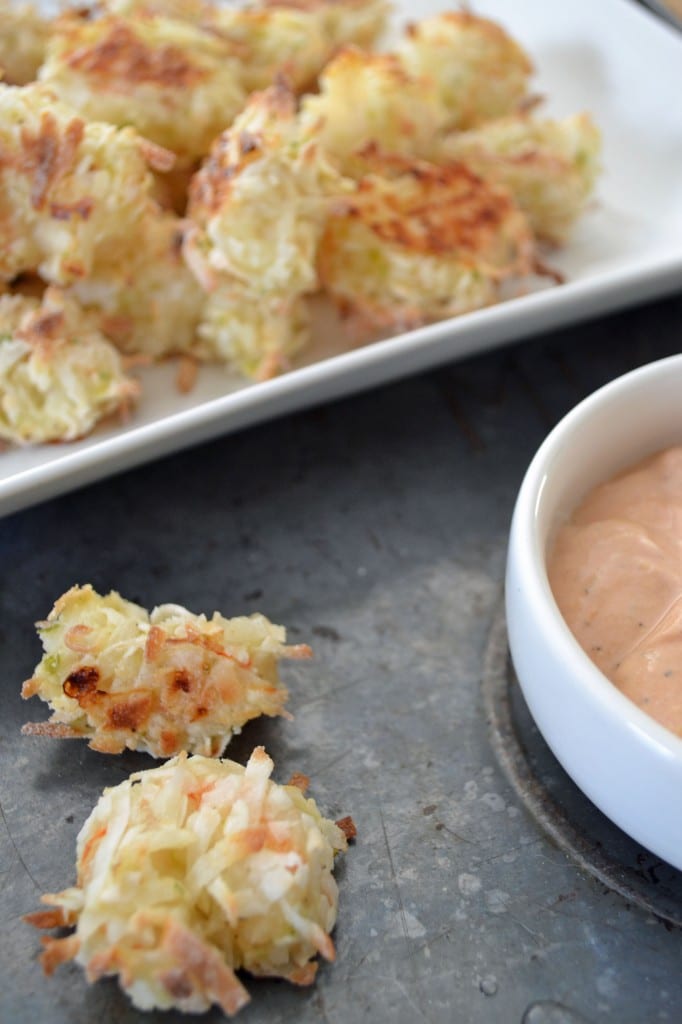 Related posts: