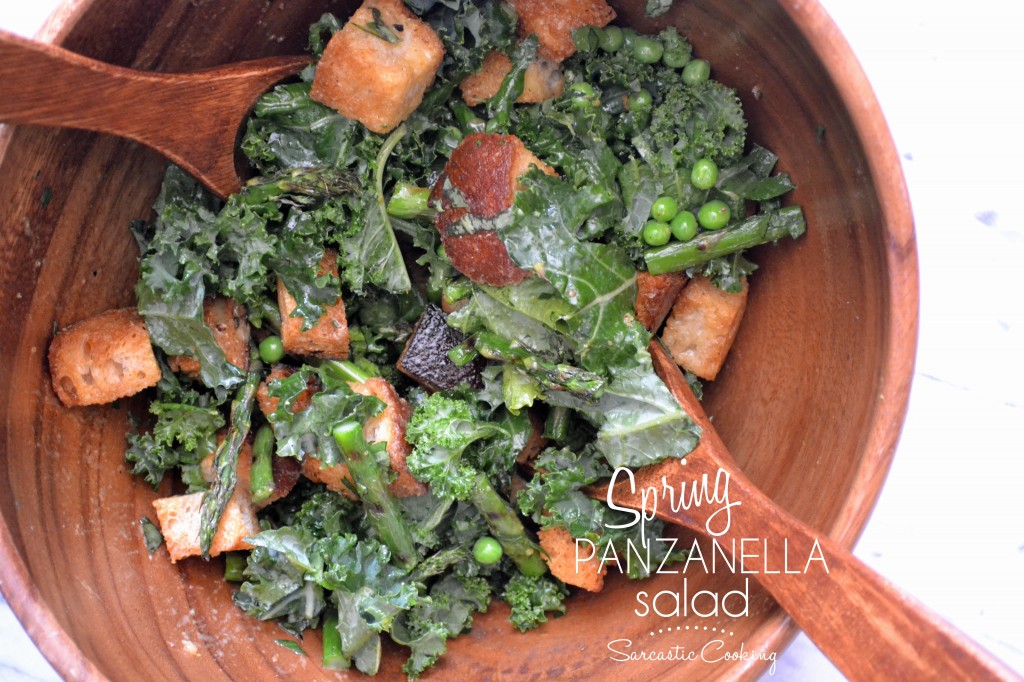 I hope everybody had a wonderful Mother's Day weekend, especially all you moms out there! I was happy the weather was nice—cold, but still sunny and pretty. I went to lunch with my Mom on Saturday and then bothered her all day Sunday.
Sunday night Mike and I went to see The Great Gatsby. Mike is a high school English teacher, so he was super pumped to see the movie adaptation. We were both pleased with the movie. It wasn't exactly like the book, but it was still pretty entertaining.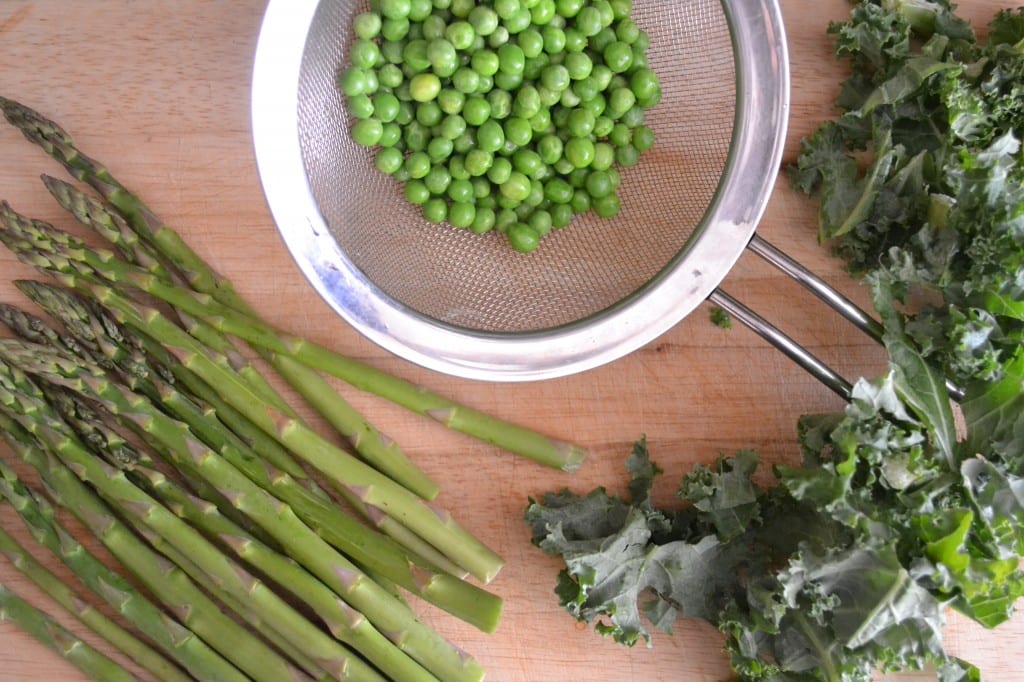 After seeing the movie, it made me long for one of my favorite classes in college, Literature and Film. I was a science major, but this one gen ed definitely stood out as my favorite classes. I got an A in the class (HumbleBrag). We got to read books and then watch the movie interpretation of the book. We learned about what different camera angles mean or foreshadow. Sigh, memories.
The teacher of this class was a giant bald man that looked like Mr. Clean who wore tie-dyed shirts and overalls. He was definitely somebody you didn't want to tangle with. This was actually the only class I ever got in trouble in. I took the class with three friends. We were talking and he called me out and asked if what we were talking about was more interesting than what he was trying to teach. Burn! That shut me up!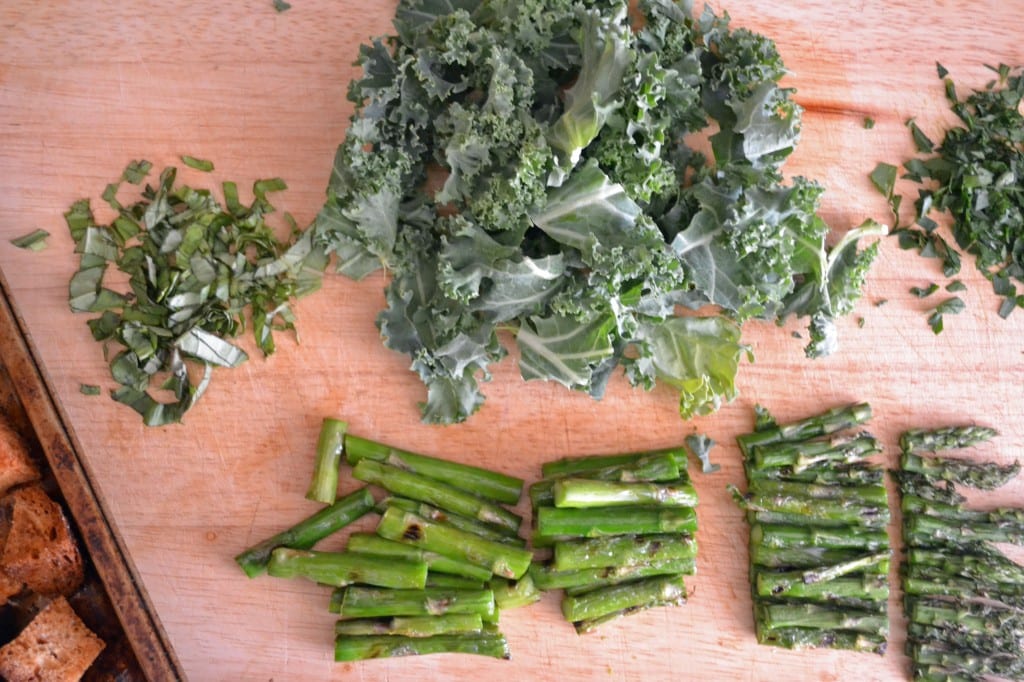 After seeing this movie, I wished I could be able to see what this teacher had to say about the movie vs. the book. I would bring him this salad as a peace offering, just in case he remembered me as an unruly student. This is definitely a peace offering kind of salad. I mean it is a salad of crunchy bread. Who doesn't love carbs!??!?!?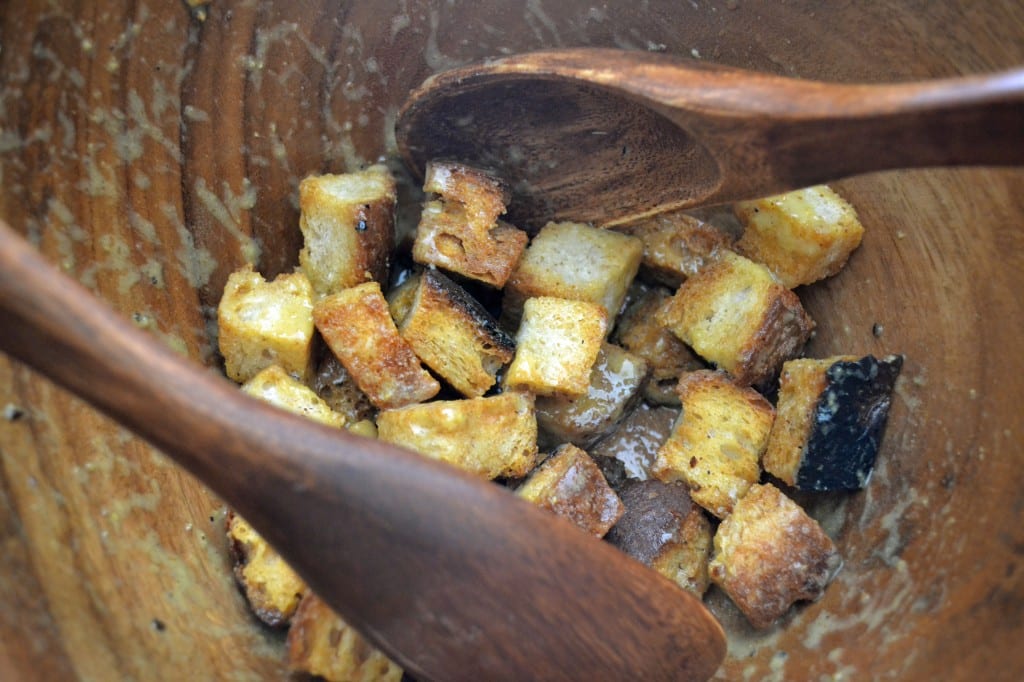 Ok, so the whole peace offering salad thing may be a bit of a stretch. But how else was I supposed to get from Gatsby to panzanella?
Spring Panzanella Salad
Author:
Prep time:
Cook time:
Total time:
Ingredients
3 Cups Cubed Stale Bread
2 Tablespoons Olive Oil
Salt and Pepper
¾ Cup Frozen English Peas, defrosted
10-12 Stalks of Asparagus, trimmed
2 Cups Roughly Chopped and Stems Removed Tuscan Kale
1 Tablespoon Fresh Chopped Bail
1 Tablespoon Fresh Chopped Parsley
1 Tablespoon Dijon Mustard
3 Tablespoons Olive Oil
1 Teaspoon Lemon Juice
Salt and Pepper
Instructions
Preheat the oven to 350 degrees F.
Place the cubed bread on to a small baking sheet. Toss together with olive oil, salt, and pepper. Bake in the oven for about six minutes, toss, and then bake for six more minutes. Let croutons cool on the baking sheet while you make the rest of the salad.
Lightly coat the asparagus in a little bit of olive oil and then grill on a grill pan over medium/high heat for four minutes on each side. When grilled through, cut the asparagus into bite-sized pieces.
In the bottom of a large salad bowl, whisk together the olive oil, Dijon, lemon juice, salt, and pepper. Add the croutons and toss to coat. Let the croutons absorb the dressing for a few minutes before adding in the remaining ingredients.
After about five to ten minutes, add the peas, asparagus, kale, parsley, and basil to the bowl. Toss the salad to evenly coat all the ingredients. Serve right away.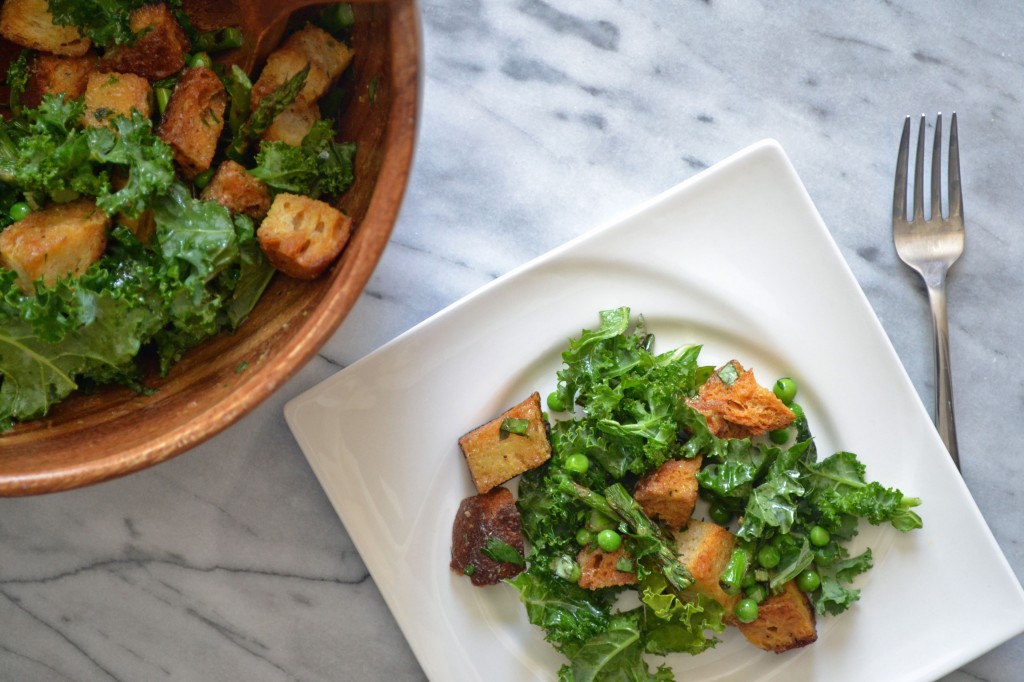 Related posts: