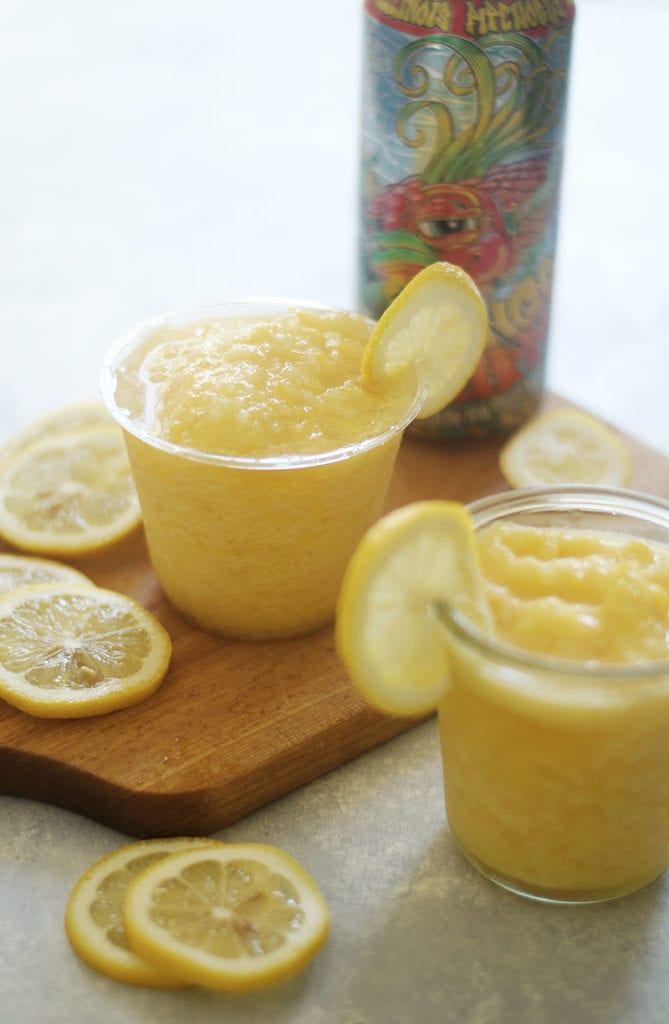 4 ingredient mango beer slushies are the quick and fun summer party cocktail of your dreams!
Has it been a week here or what! I won't bore you with the vomity details. Was that too much for the opening paragraph? Sorry. But hallelujah it is finally Friday. And I need a drink!
A few weeks ago, I covered Mango Guppy from Pipeworks in an episode of #BatchSesh. During my rambling, I mentioned the idea of a beer slushie. I thought in my head "that sounds good." But a lot of things sound good in my head and then in reality it is another story. As an introvert, I normally have to think things through about 100 times, lose at least one night's sleep, and then basically get Mike to convince me I am not totally crazy before I actually go all in on something.
Beer slushies are an easy all in though. Plus, once I came outside with a big pitcher of slushies, both Mike and I were like, "Heck yeah, thank you introvert brain!"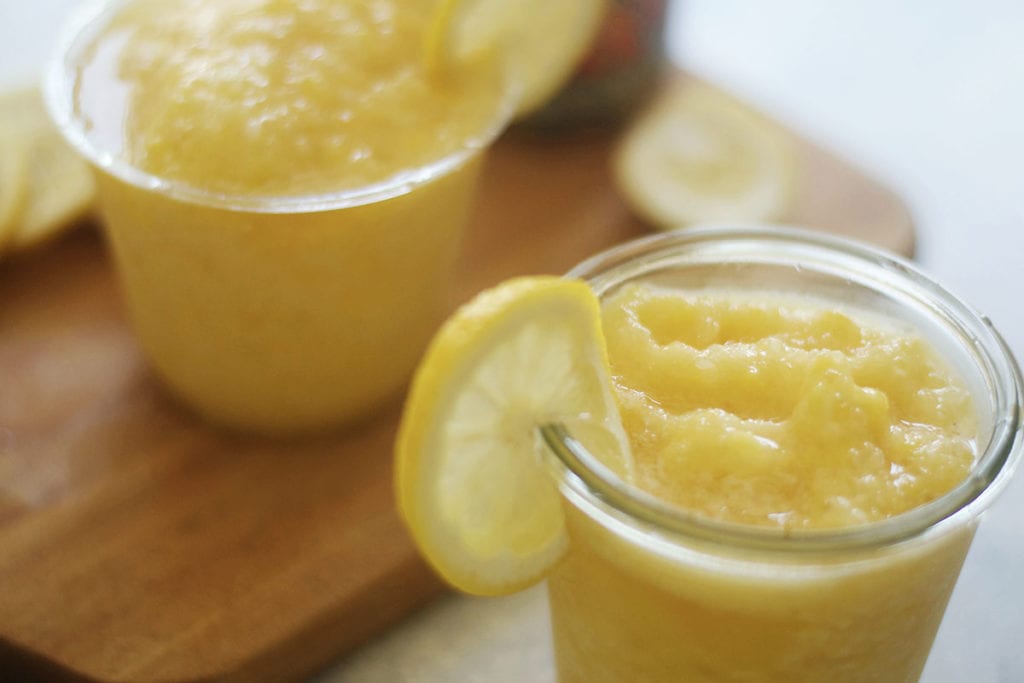 I think this is the kind of unique and easy cocktail that you can throw together last minute for a summer party! All you need is a bit of lemonade, frozen mango, ice, and a mango beer of your choosing.
Here are some that I am quite fond of:
Mango Even Keel – Ballast Point
Mango Mosaic – Breckenridge Brewing
Anchor Mango Wheat – Anchor Brewing
Thinking about it now, I am pretty sure I made key lime beergaritas out of that Mango Mosaic. I am pretty sure that no matter where you live or what kind of liquor store you go to, you should be able to find one of these or maybe some other mango beer.
Mango is so versatile that it really blends with the bitter flavors of beer and the sweet fruit from the mango. I am not a big eater of fresh mangos, but I do like to put them in my drinks!
Related posts: