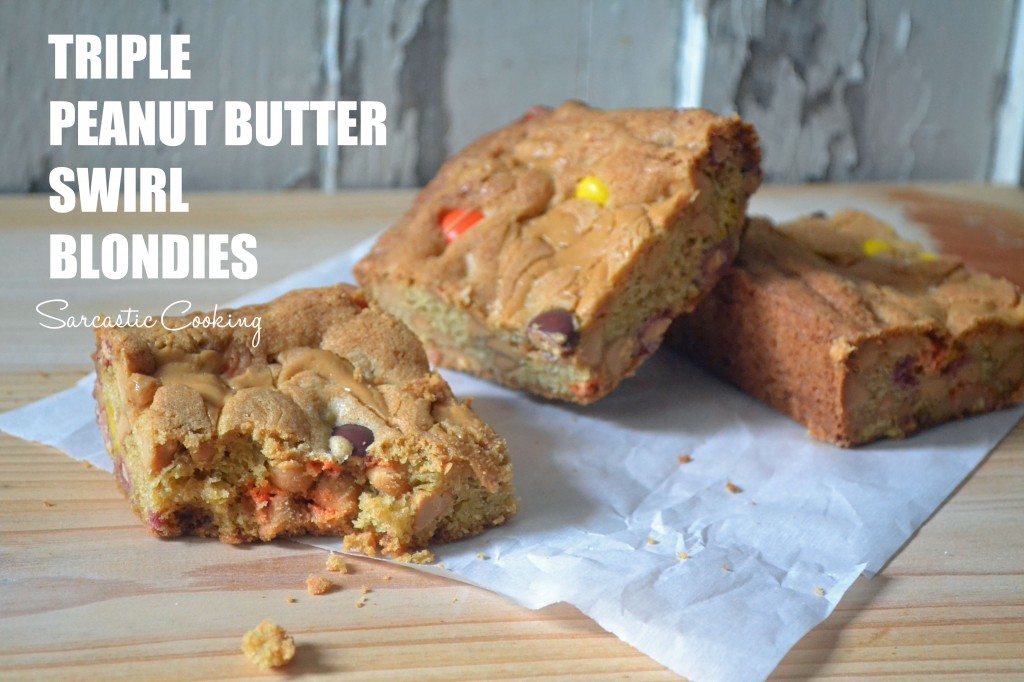 Are you one of those weirdo's that eats peanut butter straight from the jar off of a spoon? Not that I am judging or anything. I love peanut butter a lot, but I have never been one of those people. Once again, not that there is anything wrong with that.
One day, I had a hankering for some peanut butter. Instead of eating it right off a spoon, I whipped up a batch of super peanut buttery blondies. They totally hit the spot! 
When Julia asked me to guest post for her while she was on vacation, I knew I had to share this peanut butter blondie recipe with her and her readers. The main reason I shared this recipe is that she is one of those lovely peanut butter off the spoon people. So, all you peanut butter fiends should head over to A Cedar Spoon to get this killer recipe.