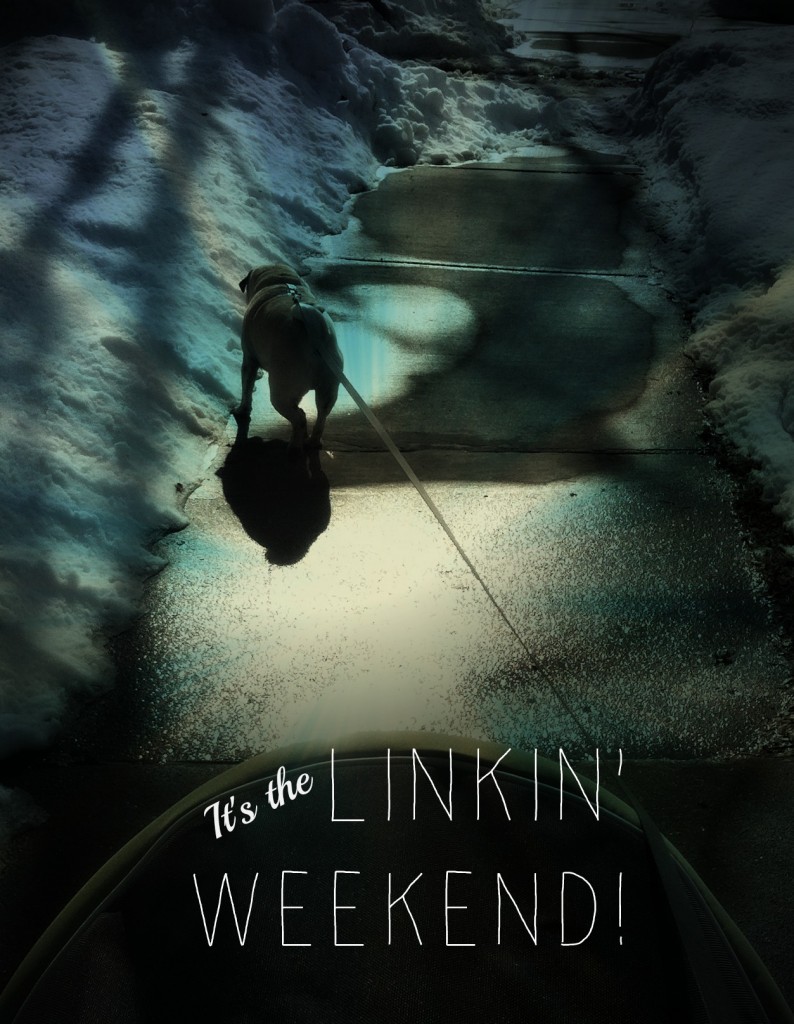 1. Since it is the freakin' weekend and I named this weekly post after this song, you know I had to include this link.
2. I finally got one of these
! Cannot wait to get baking!
3. Is it bad that I am reading this "kids' book"
 to Andy?
4. OMG. Booze and ice cream. Yes please!
5. Every quiz I do about where I should live tells me I should live in Portland. I would looooove to live near these people.
6. It seems every week Beyonce makes it on to my list somehow. Keeping with tradition, enjoy.

7. Need a smile? Check out these pups. You know I am partial to the pugs.
8. Sticking with puppies, these two are still the cutest! One day Weezer and Andy will be like this. I hope.
9. I cannot wait to make this sauce!
10. Are you pumped for the Oscars? So are these kids.
11. I need to bake these muffins this weekend so I can eat them alllll through the week.
12. I am obsessed with everything in this shop.
Happy weekend! Have fun and thanks for reading!
Related posts: