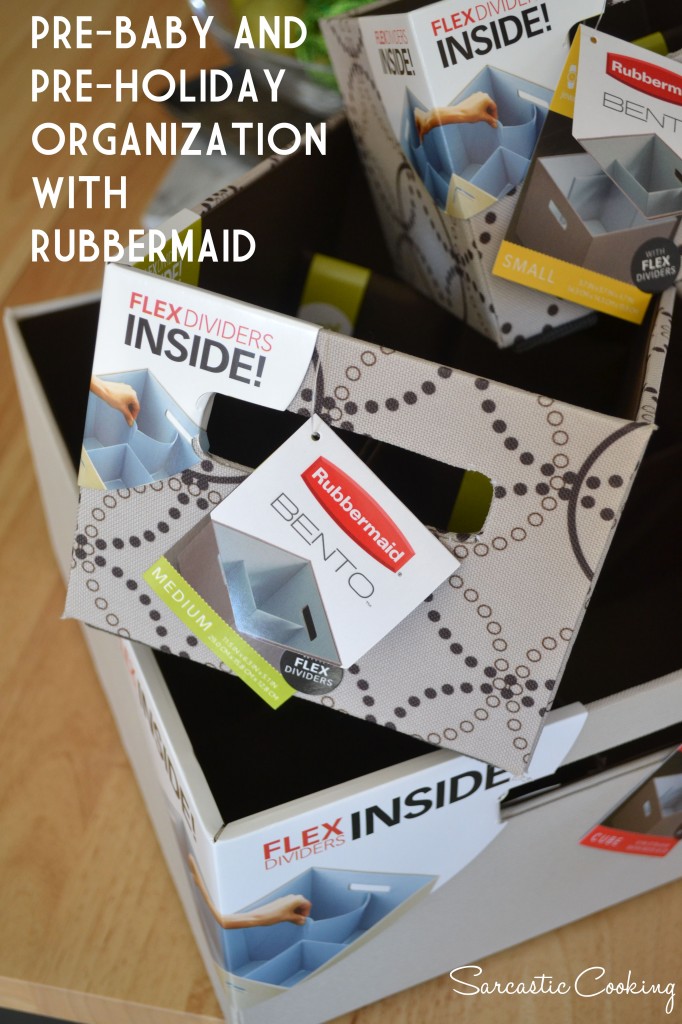 Disclaimer: This shop is part of a social shopper marketing insight campaign with Pollinate Media Group™ and Rubbermaid Bento Organizers but all my opinions are my own. #pmedia #HolidayBento  http://cmp.ly/3/8vNxcO
So, about a week ago, I finally crossed everything off of my crazy-brained "Things To Do Before Baby" list. This might shock a lot of people who know me very well. Normally, I am the ultimate procrastinator. If I have a deadline to meet, I get my stuff done right at the moment it is due. No big deal to me because, hey, it got done, right?!?!
But, given that a due date for a baby is kind of a guideline, I knew I had to be suuuuuper organized before this holiday season ever started. My Mom had even commented to me that I should be pregnant more often because I was very on top of things.
On my to-do list was decorate and shop for Christmas. With a due date of the 7th, I knew the last thing I wanted to worry about when I got home from the hospital was putting up a tree and wrapping presents while learning how to care for a small child.
Thanks to these great Rubbermaid Bento Organizers, I was able to take something that had irked me for many years and have it all in one place. All of my wrapping paper and supplies are usually stored in ten different places. So, I used a large, four compartment organizer to store all my ribbons, gift tags, tape, scissors, markers, gift card holders, cookie/candy boxes, and add-on ornaments for extra wrapping flair.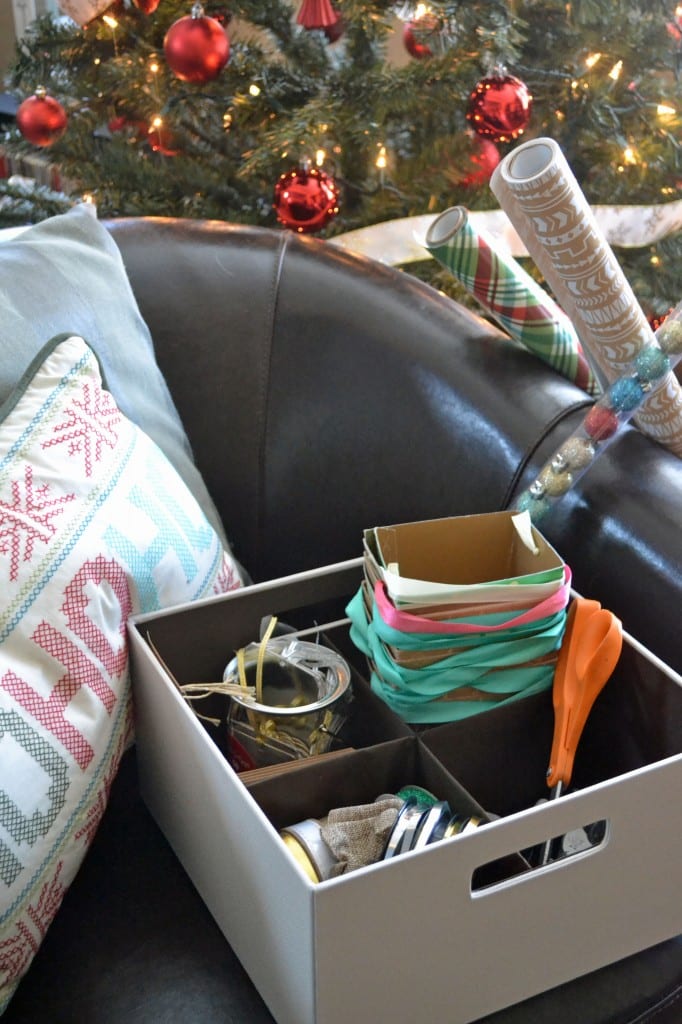 As a giant pregnant woman, the last thing I want to do is get up and down a million times looking for something just to wrap a present. This will definitely make your life a lot easier.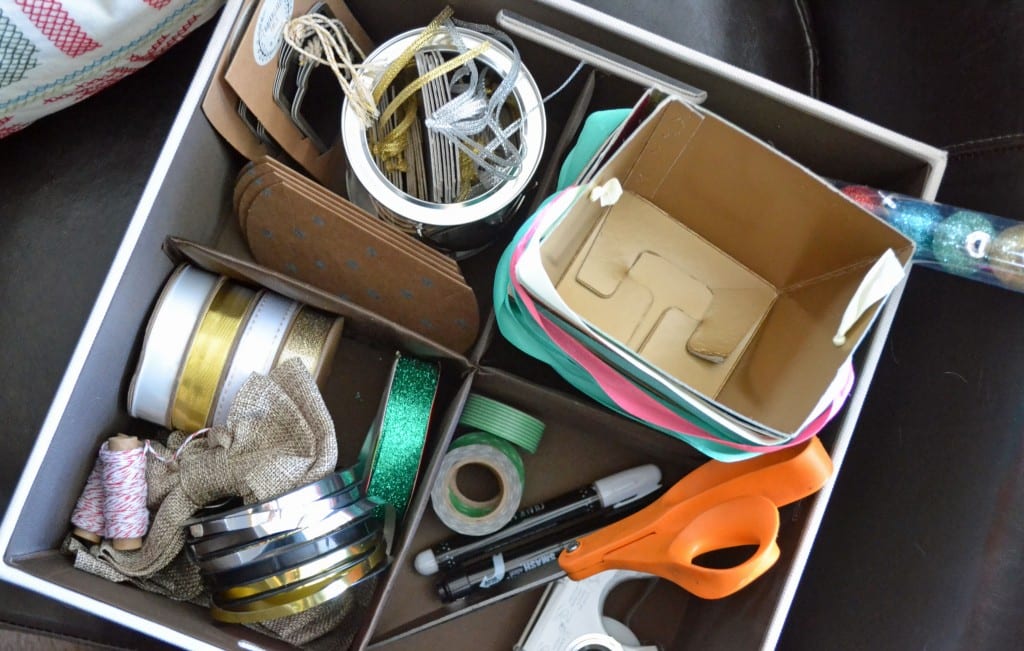 Another thing on my organizational hit list was the baby's closet. At the shower, we received a lot of teethers, pacifiers, and car seat toys (which was totally awesome!). But, I hated just dumping them in one box or drawer. To me, that was no way to organize.
Using another of the large four compartment boxes, I was able to organize and store all the teethers, pacifiers, toys, and car seat specific toys separately and neatly.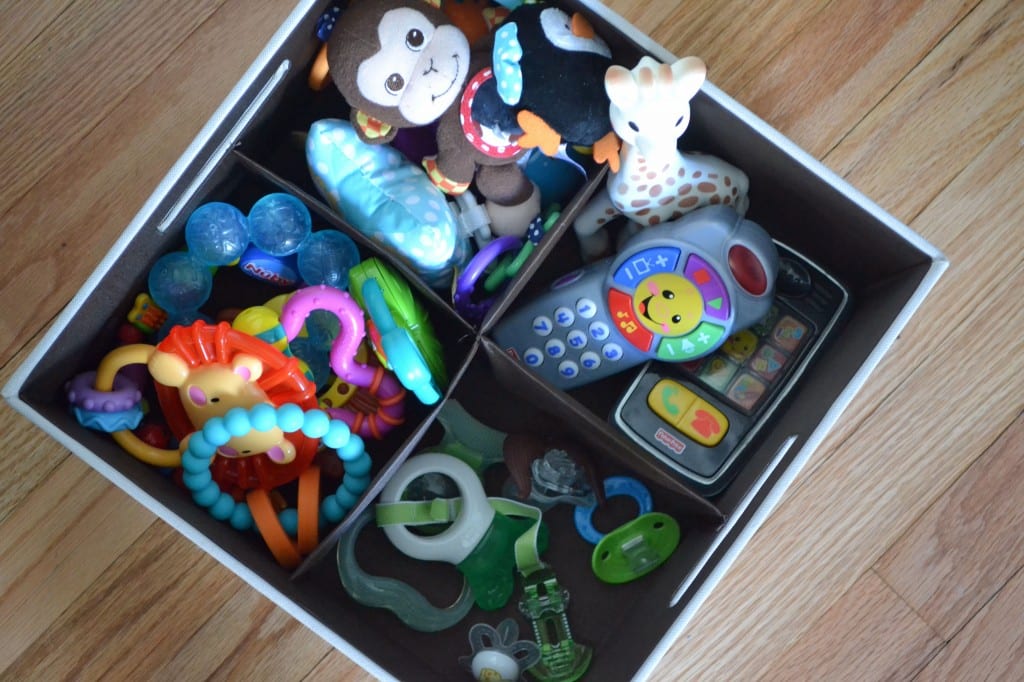 At this point in my organizational rampage, I was definitely becoming sweaty, swollen, and out of breath. But I organized on!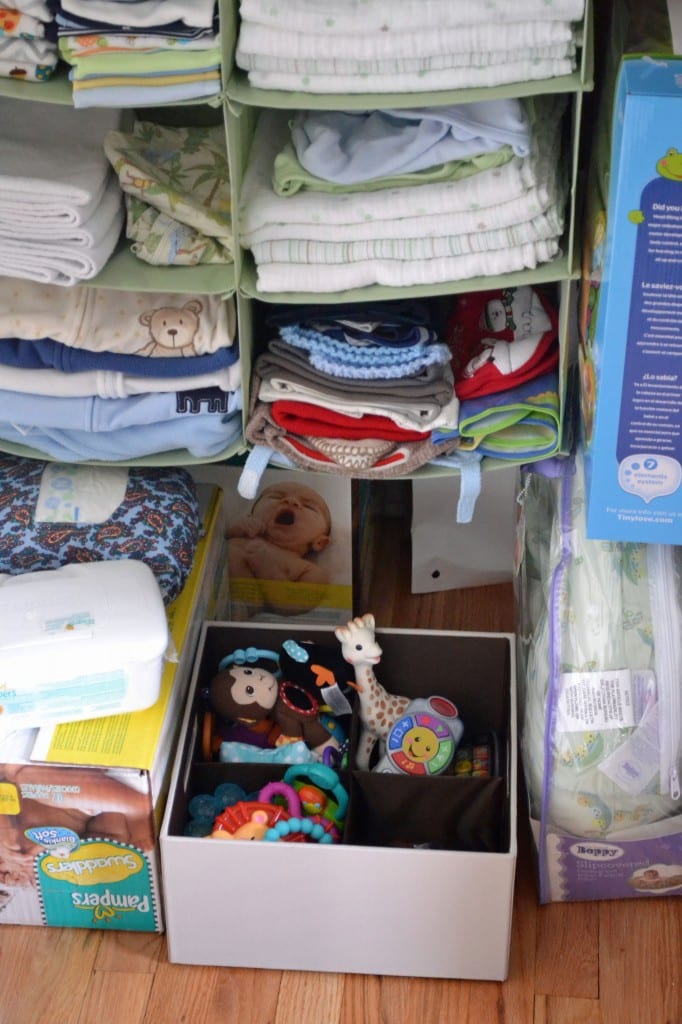 This was probably the least impressive or classy of my organizational projects….The toilet paper situation. In my bathroom, I used to have this wicker basket next to the toilet filled with toilet paper and an air freshener.
To be frank, if you are on the toilet and run out of toilet paper, the last thing you want to do is search for more TP. Especially if you are a guest in somebody else's house so I like to make it easy and just have it right next to the toilet. But, this old basket I had never looked clean. I would clean it and it would just hold on to the dust for some reason.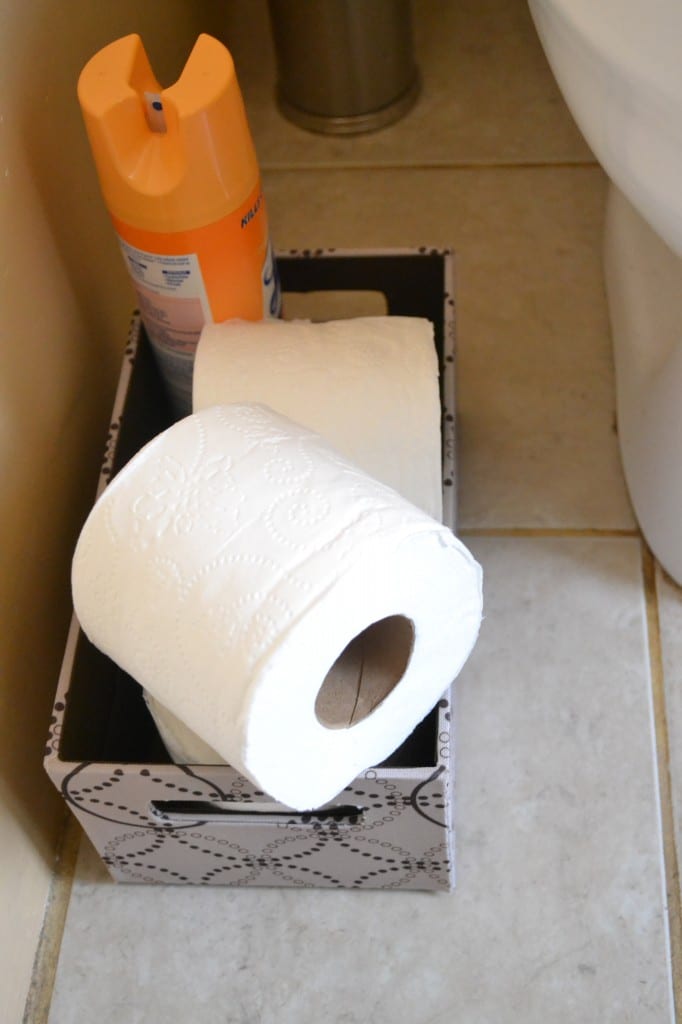 When I saw this medium sized Bento, I knew exactly where it was going to go. It fits two to three rolls of extra toilet paper and one or two air fresheners in the pop-out compartments. Problem solved!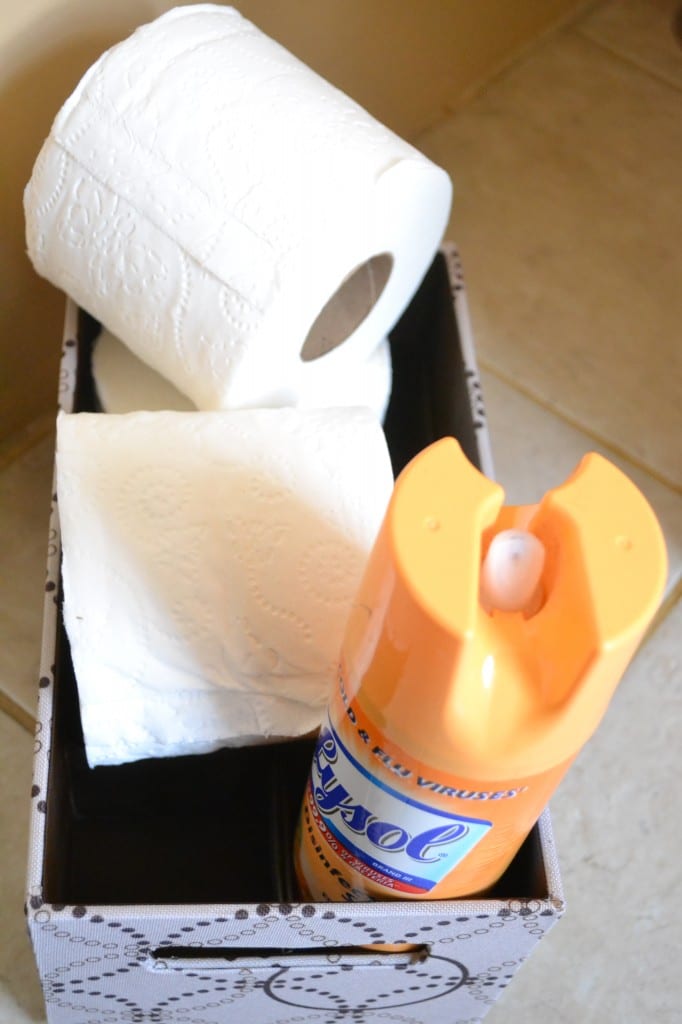 It seriously is the little things in life that make me happy.
And, just when you thought I was due for an ice cold water and a nap with my feet up, I thought of a great gift using the Bento Organizers. I know soooo many people right now that are expecting babies in the near future, so this gift idea is definitely baby-centered.
Use a small square Bento to deliver a gift card, some wipes, some baby powder, and a cute baby blankie. Wrap it up really fancy-like and I do not know any new mom or mom to be who would be disappointed to get that as a gift!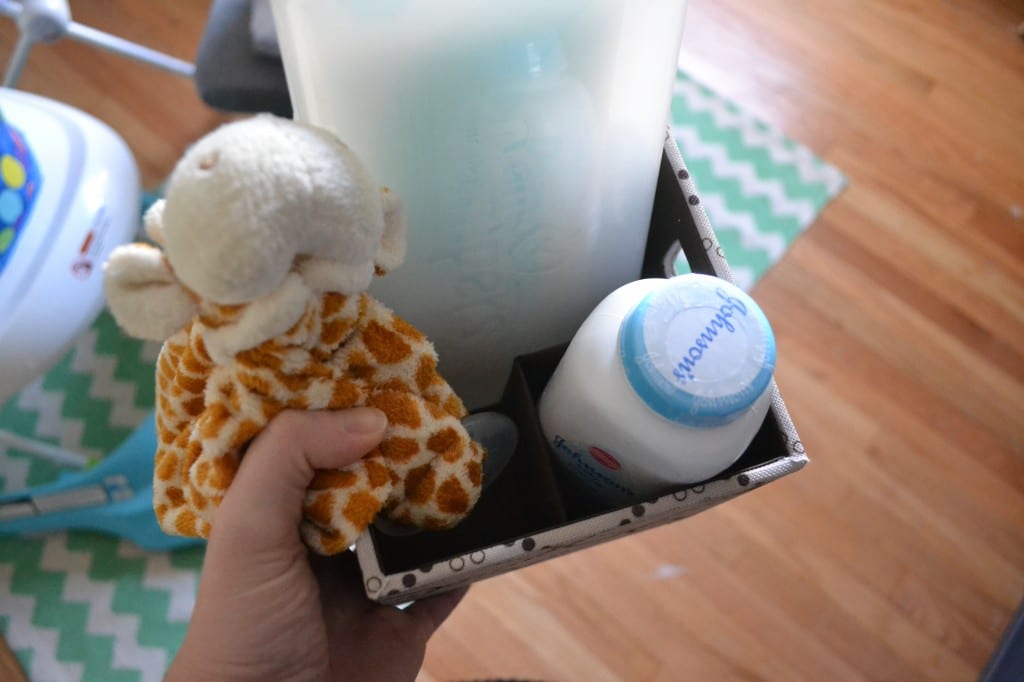 I also thought if you weren't gifting to somebody expecting a baby, that you could put mini bottles of wine, a wine key, and maybe a gift card in the box too! A last minute hostess gift idea perhaps! It would be easy, inexpensive and convenient.
Then afterwards they can use the little Bento for whatever organizational needs they have in their own home.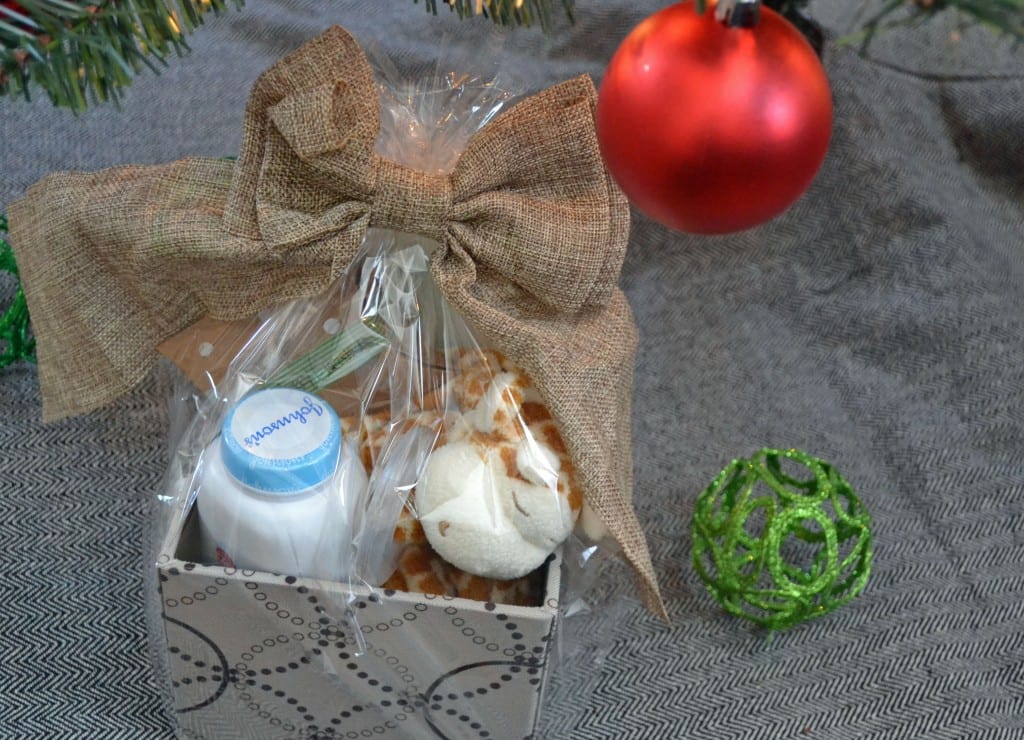 If you want to get your Type A organization on before the madness of the holidays (or a new baby) hits, Rubbermaid is offering you a $1 off coupon for their Rubbermaid Bento Organizers. The Organizers come in multiple shapes, colors, and sizes and range from $6.99 – $17.99. They even have matching lids!!!
Honestly, you know you were just waiting for another reason to go to Target and shop!
Related posts: