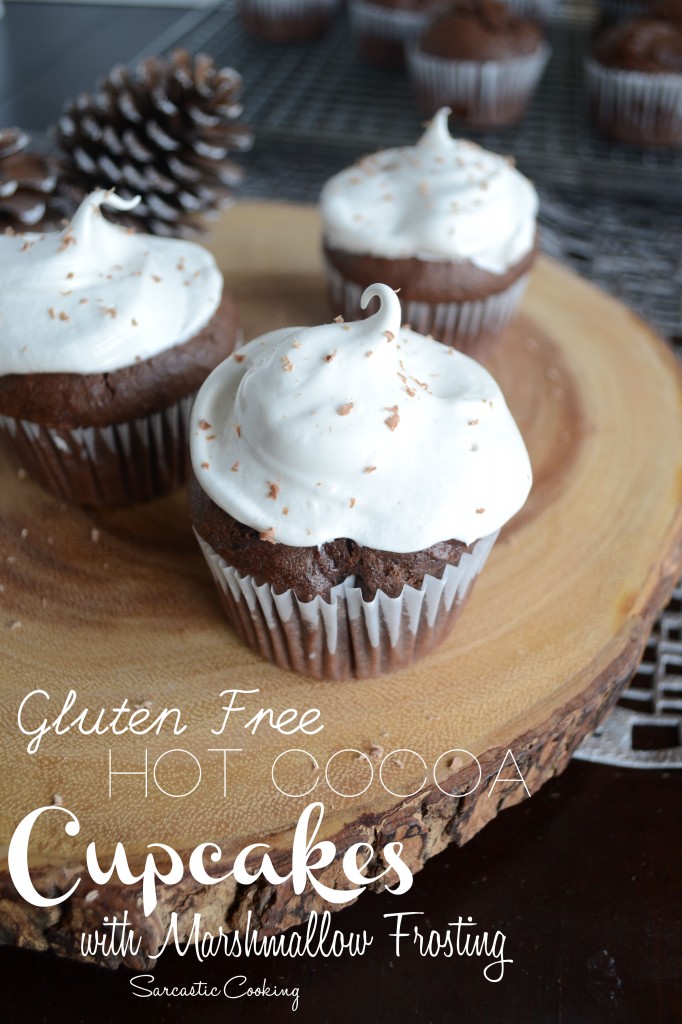 It is December!!!! Holy crap! I cannot wait to start my holiday baking in addition to having a little baby in six days (aaaaaahhhh!!!). I am usually a person that waits until the day after Thanksgiving to get the tree up and get in the holiday spirit. I think I get that from my mom. Every Thanksgiving when we were younger we would go visit my cousins in Ohio. On the ride back my mom would only listen to Christmas music. That was the official start of the holidays!
This year, I was one of those crazy people. You know the ones with the house fully decorated and the tree up before Thanksgiving? I said that I wanted to get the decorations up before the baby. That was my excuse. But after all the decorations and holiday scented candles were up, I was sooooo ok with being a crazy early Christmas fanatic.
I just feel like the house feels more cozy and warm with all the decorations up. Turkey and fall foliage decorations just don't have the same effect.
So, here it is my first holiday baking recipe. These remind me of cold afternoons playing in the snow with my brothers. We would goof off all day. Somebody would get white-washed and get mad and we would call it a day. So we would come in and head right to the basement to take off our soaked snow pants and boots, because God forbid we drip any melting snow anywhere in the house.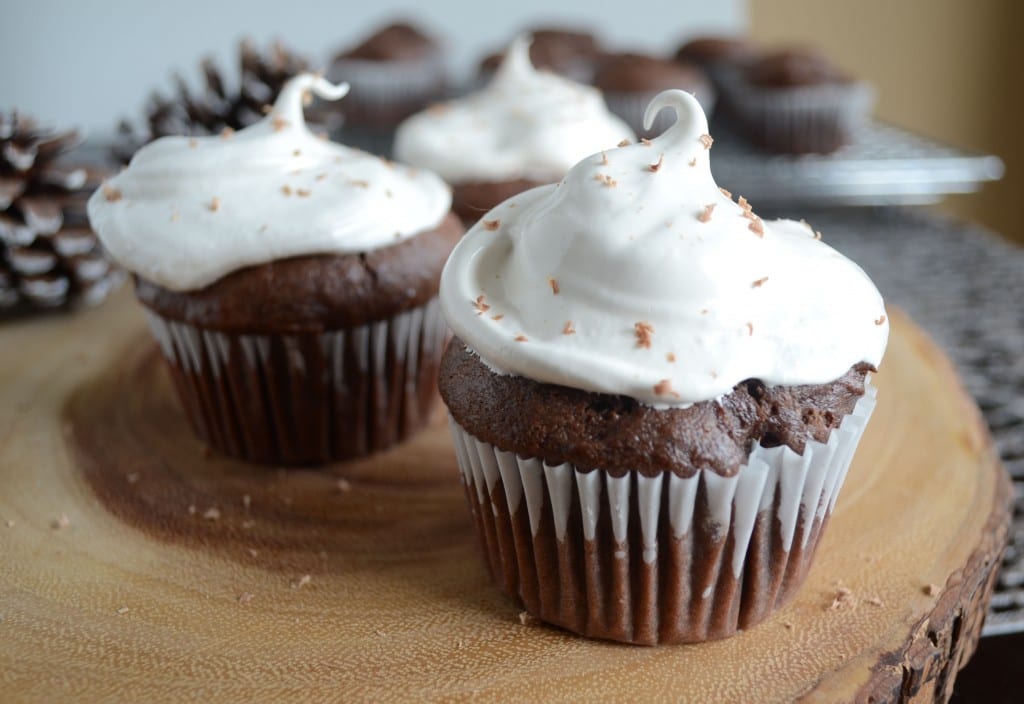 We would head to the kitchen and drink big mugs of hot cocoa with tons of mini marshmallows made for us by my mom. It was the perfect afternoon. This is that afternoon in a cupcake. It is a smaller recipe, so it is perfect for the family, as a dessert for a party, or even a last minute hostess gift.
I hope you add these to your holiday baking repertoire.
Gluten Free Hot Cocoa Cupcakes with Marshmallow Frosting
Yields: 12 Cupcakes
For the Cupcakes:
1 1/2 Cups Gluten Free All Purpose Flour
1 Teaspoon Baking Powder
1/2 Teaspoon Baking Soda
1/2 Teaspoon Salt
1/2 Cup Cocoa Powder
1/2 Cup Semisweet Chocolate Chips
3/4 Cup Boiling Water
1 Cup Sugar
3/4 Cup Sour Cream, at room temperature
1/2 Cup Canola Oil
2 Large Eggs, at room temperature
1 Tablespoon Vanilla Extract
For the Marshmallow Frosting:
4 Large Egg Whites, at room temperature
1 Cup Sugar
3/4 Teaspoon Vanilla Extract
Preheat the oven to 350 degrees F. Line a 12 cup muffin tin with cupcake liners.
Whisk together the flour, baking soda, baking powder, and salt in a medium mixing bowl.
In a separate large mixing bowl, whisk together the cocoa powder, chocolate chips, and boiling water until smooth. Add the sugar, sour cream, oil, eggs, and vanilla. Whisk until combined.
Add the dry ingredients to the wet ingredients all at once. Mix until smooth and combined.
Fill the cupcake liners about ¾ of the way with the batter. Bake for 20 minutes until a toothpick inserted into the center comes out clean. Transfer cupcakes to a wire rack to finish cooling.
To make the frosting, bring about a cup of water to a simmer in a saucepan. Add the egg whites and sugar to a heatproof bowl. Place the bowl over the simmering water. Whisk the egg whites and sugar for three minutes until the sugar is dissolved. Remove bowl from the heat.
Using a handheld electric mixer, beat the egg whites until stiff peaks form, about six minutes. Beat in the vanilla extract.
Transfer frosting to a piping bag or a large gallon plastic storage bag. Cut the corner off the storage bag and frost the top of each cupcake. Sprinkle some shaved chocolate on top for a little something extra.
Preparation time:

15 minutes

Cook time:

20 minutes

Total time:

35 minutes