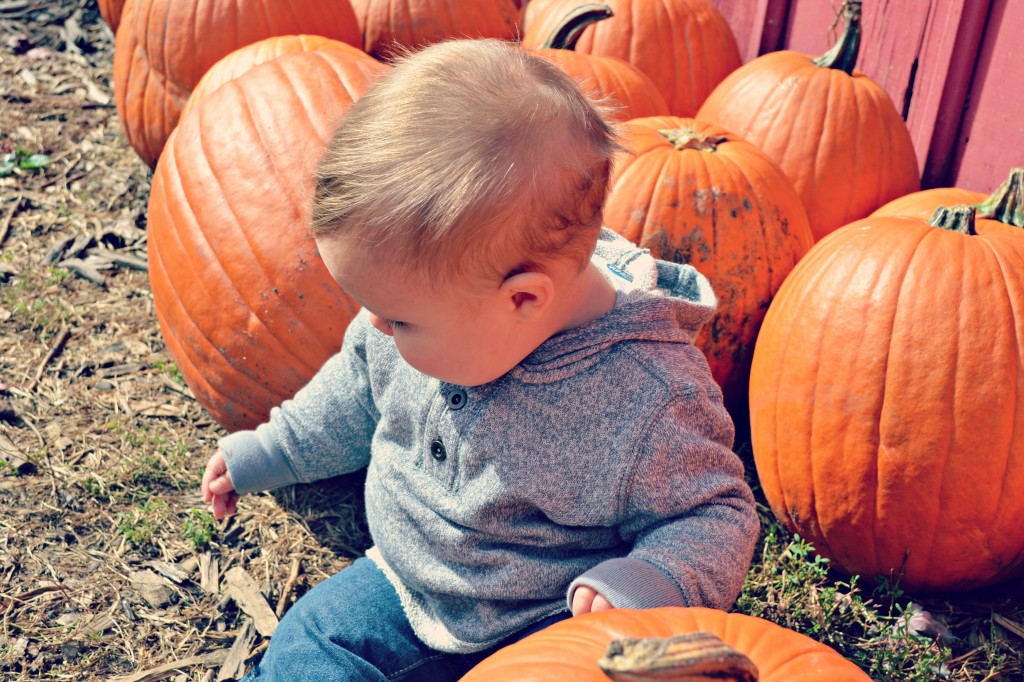 Over the weekend, a few of us braved the chilly fall weather to take Andy on his first visit to a pumpkin patch! It was a beautiful looking day. Looking. Once we got on the farm and the wind picked up it was a bit chillier. I was really wishing I had dressed more appropriately. Better yet, I wish I made Mike bring a jacket. At least Andy had muuuuultiple layers and a hat!
I am about to bombard you with a lot of pumpkin and child pictures. I am sorry. But really, I am not. This is why you have kids. Kidding!!!!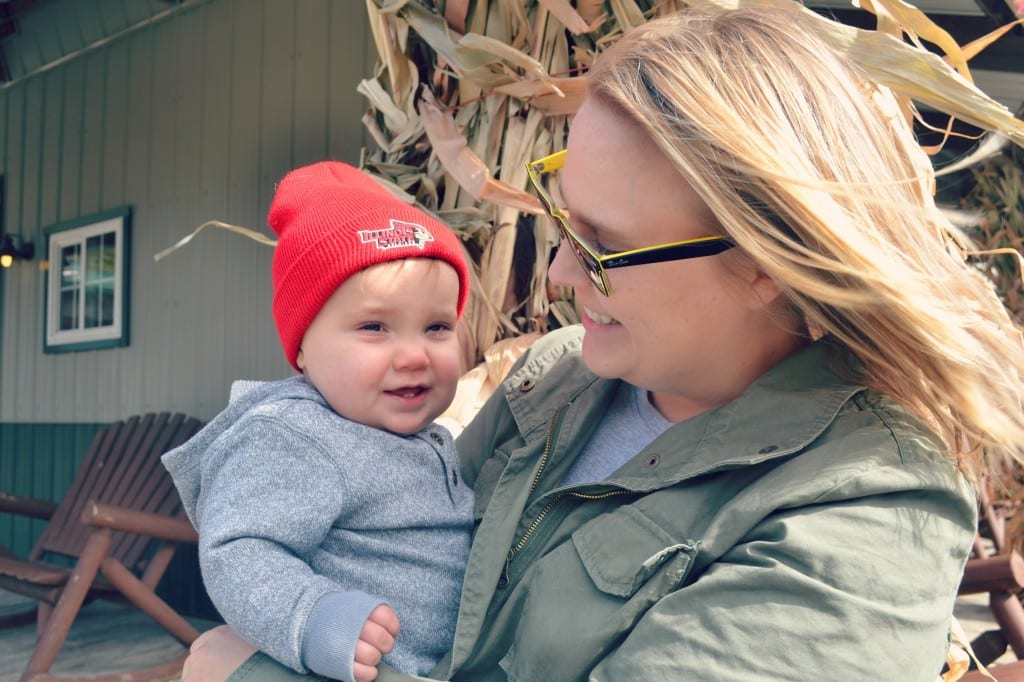 Mike and I basically spent the day walking around with my brother and sister in law, plopping Andy in various locations and snapping a jillion pictures of him and his reactions. I had to laugh because I am sure the farm folk look at us like a bunch of idiots who get a thrill from pregnant pigs, cows, and corn fields.
This is the Andy on tractors series. He liked to be up really high and especially loved to be able to drive. The kid was crazy about hay!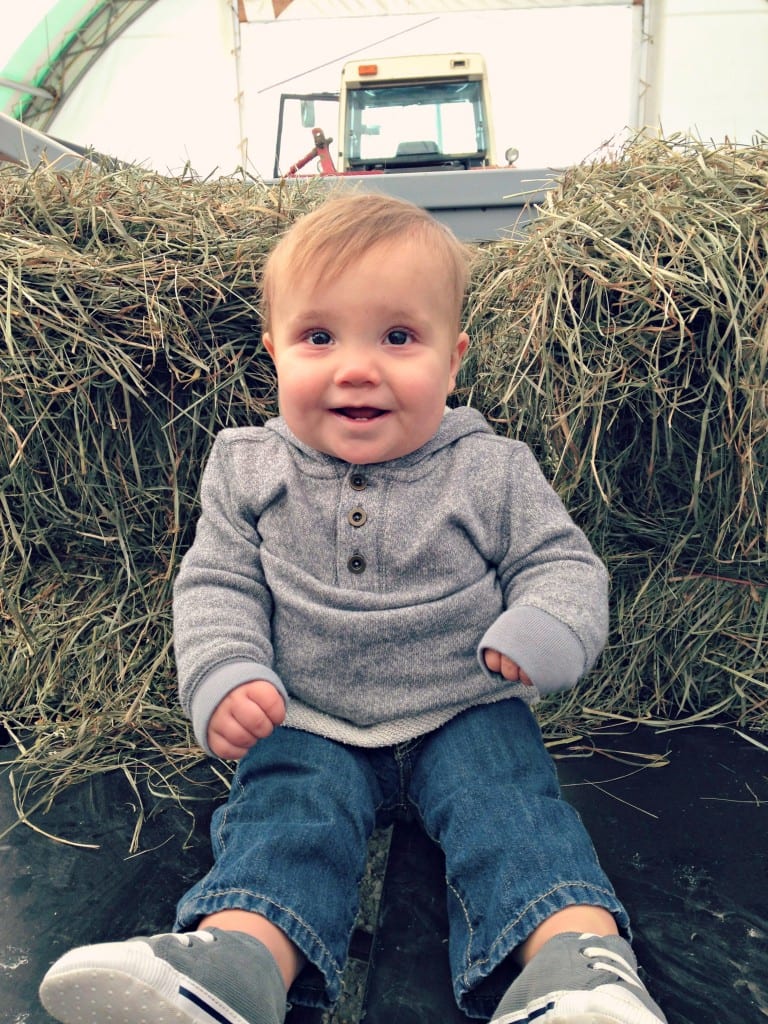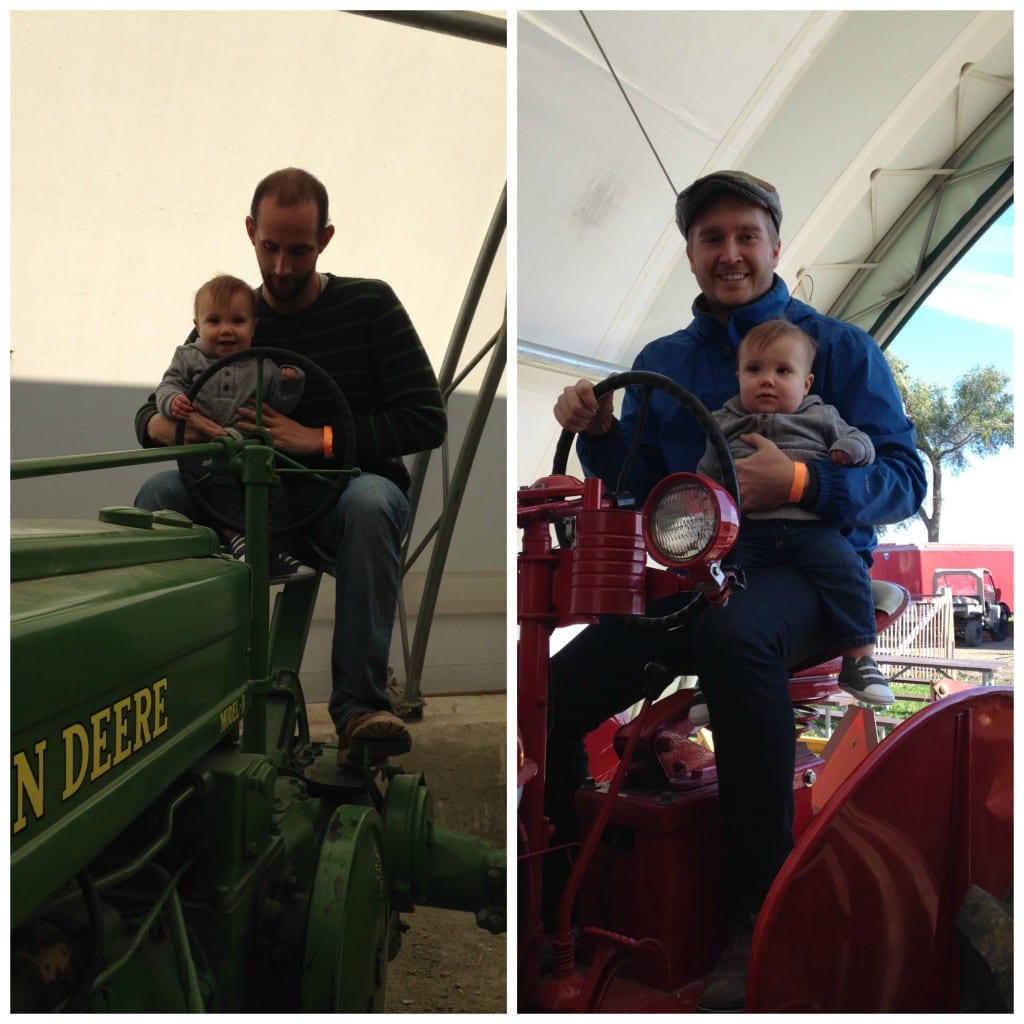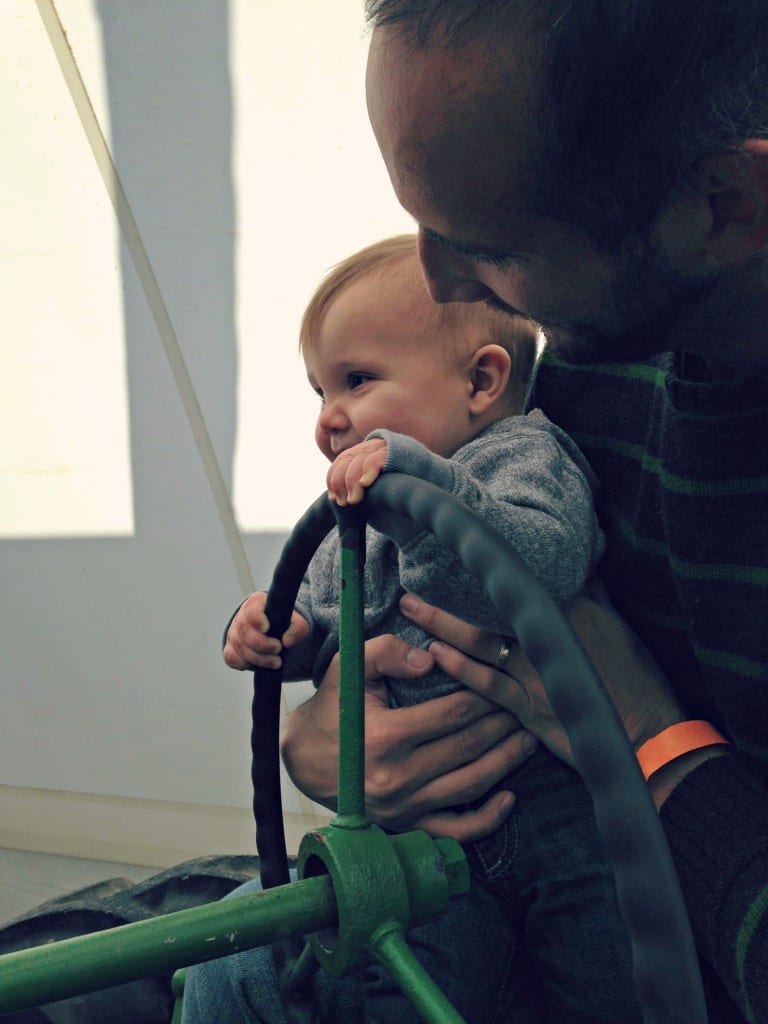 Oh! Andy really loved him some grass too! I have a feeling he will be a huge science and nature nerd like me.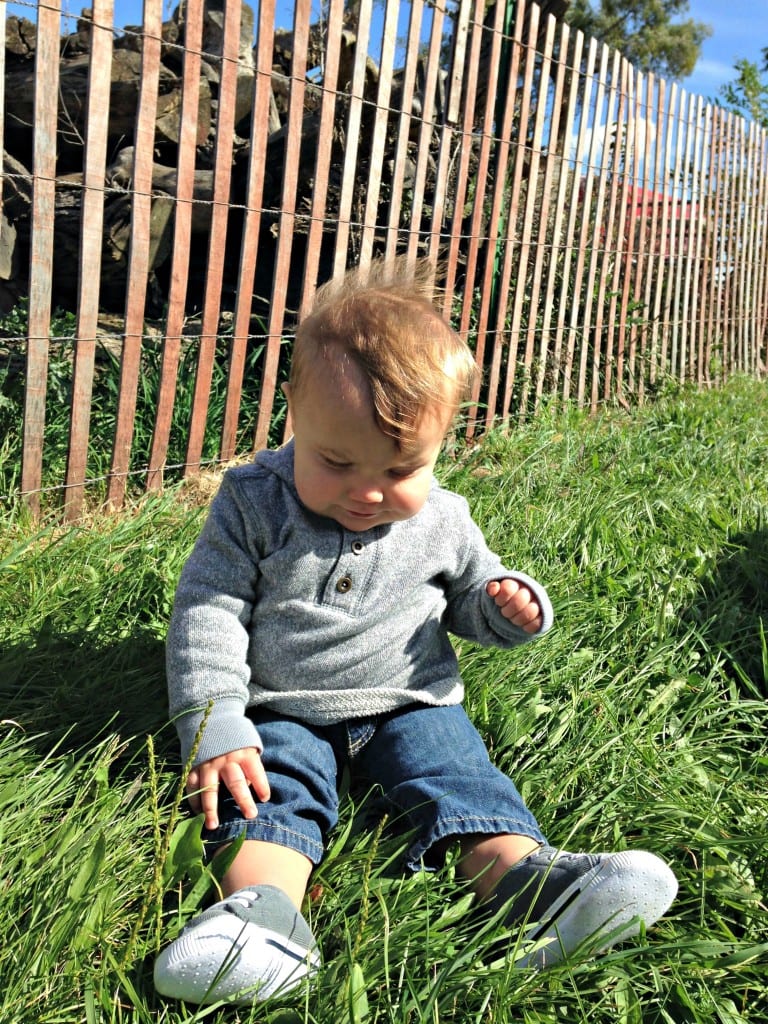 One thing Andy did not love, the giant corn pit. It was like corn quick sand. He kept sinking and reaching out for me. I am a bad mom, because I laughed. Poor Uncle Zack was the one who volunteered to sit in the corn pit (ie end up with corn in unmentionable places) with mister crabby pants.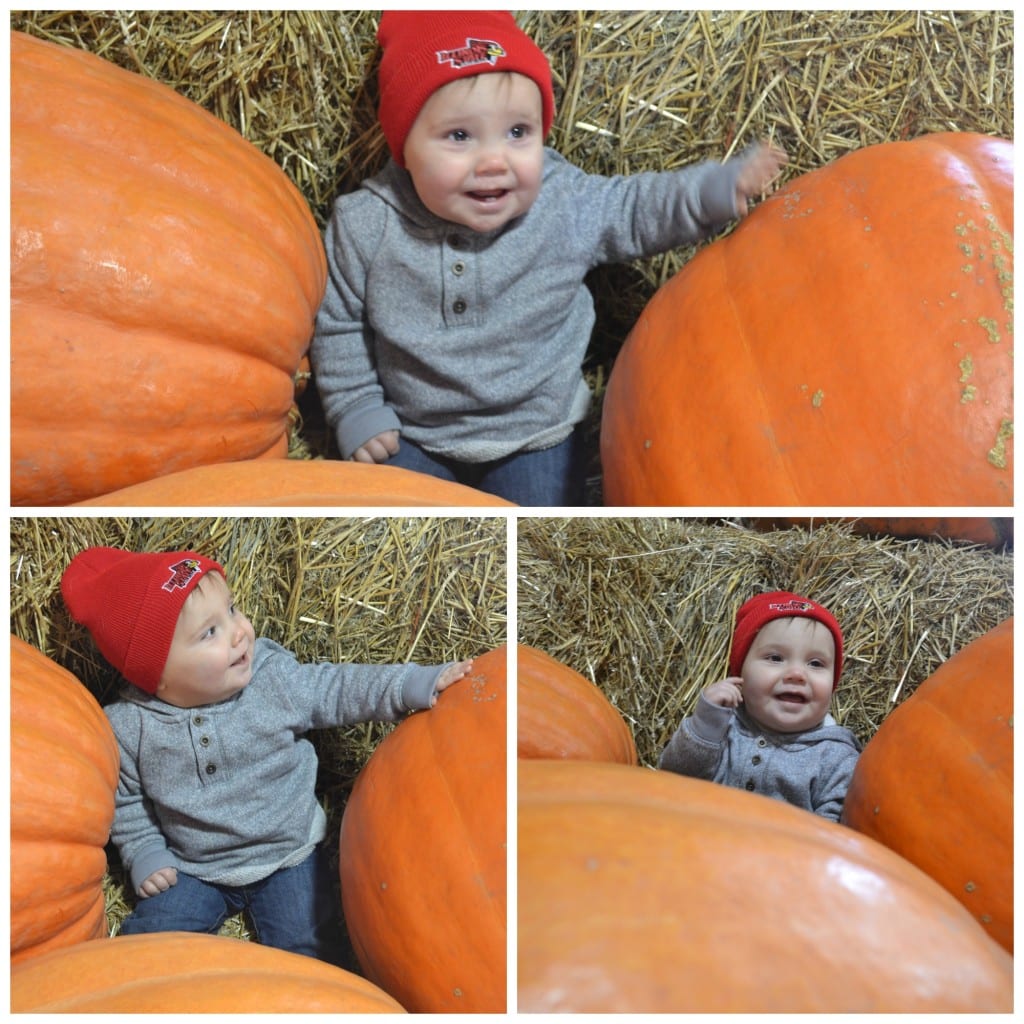 I never thought a kid would get such joy from just smacking a giant pumpkin. It was a moment of simple happiness in our weekend. All and all we had a great fun-filled family day, left with a bunch of runny noses and a few pumpkins/gords, and drank a bunch of $4 bloody mary's while Andy napped in a bar.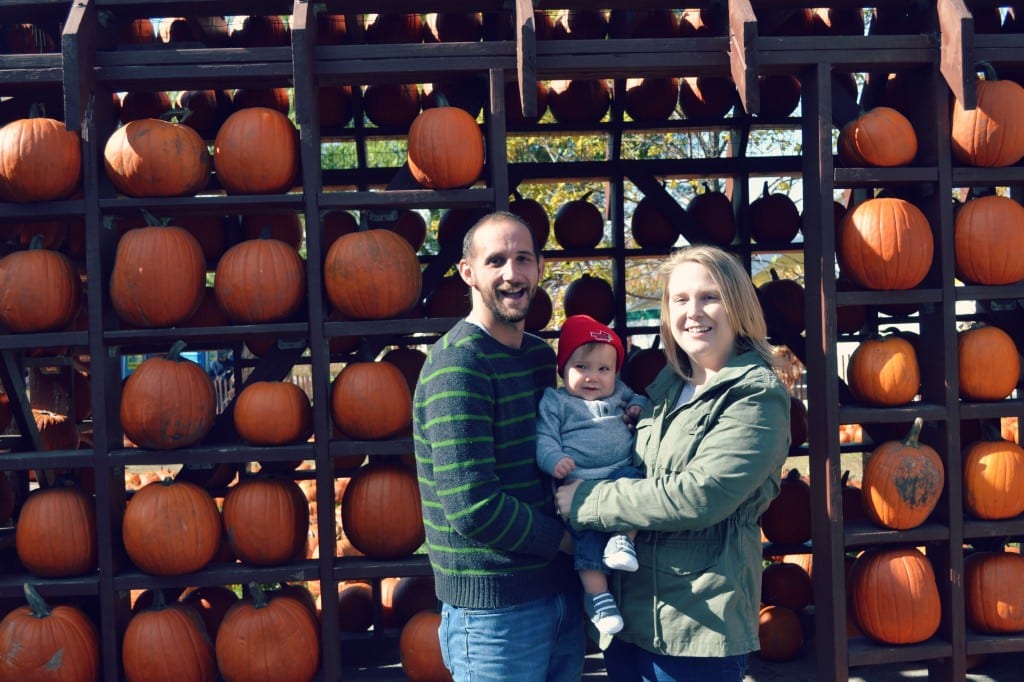 Happy fall!
Related posts: