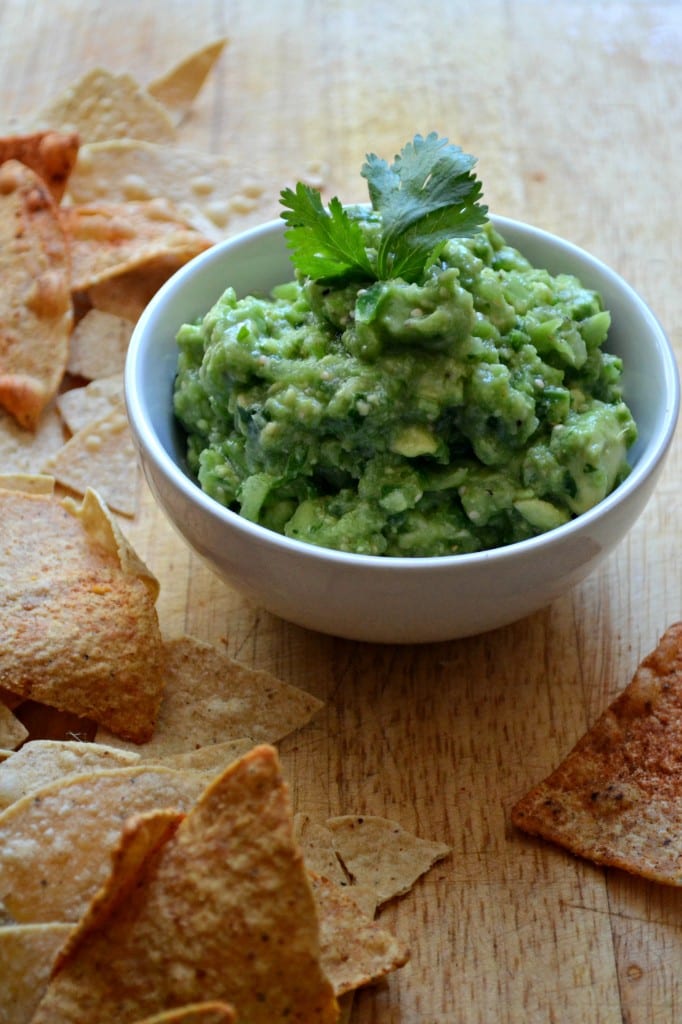 My advance apologies today. You see, I really want to share this recipe with you guys today, but my brain is shot. I wish I was well rested enough to come up with a story from my life that ironically or pleasantly relates to this recipe, but I just can't.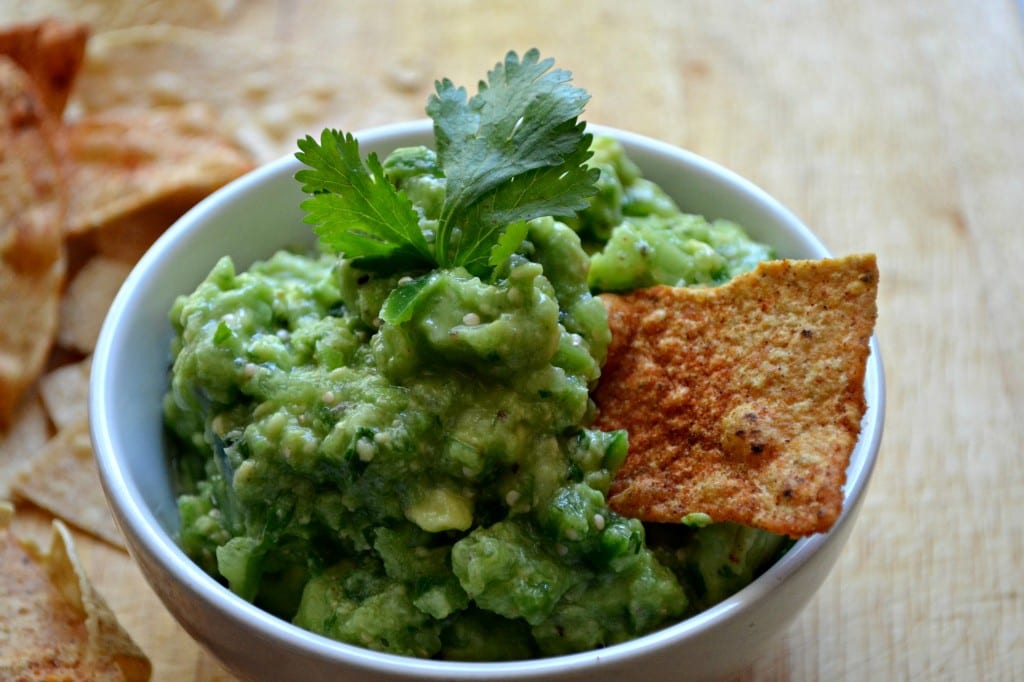 I love you guys and do not want to deprive you of good food.
Today I am letting the recipe and the pictures speak for themselves!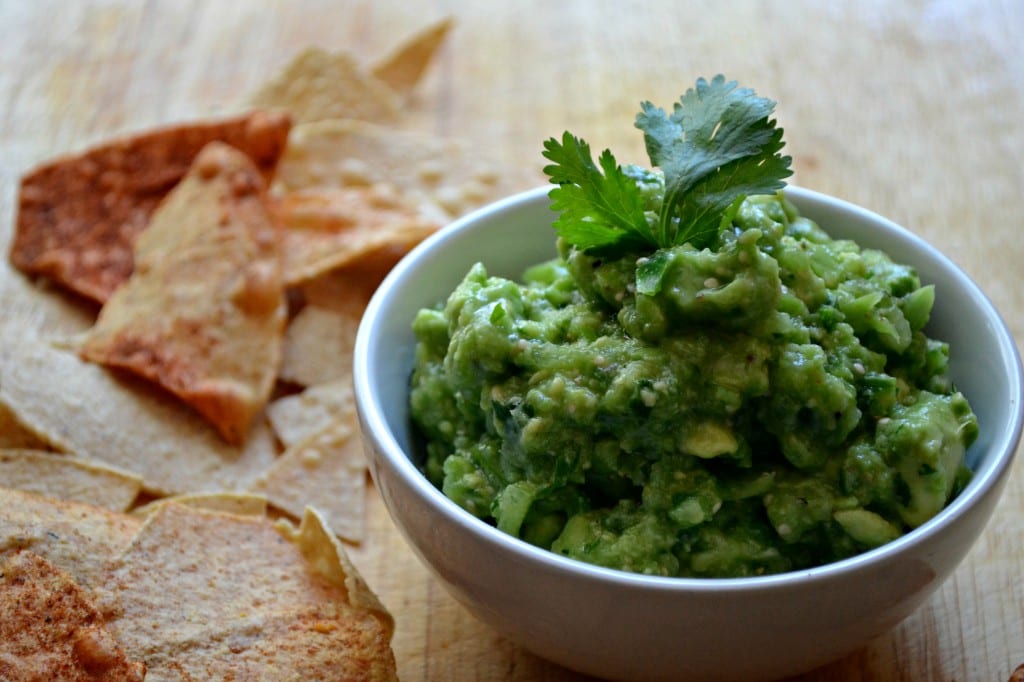 Enjoy!
Salsa Verde Guacamole
Combine the fresh flavors of your favorite salsa verde with the smooth texture of avocados and you have a winning dip!
Yields: About 2 Cups
1 Clove Garlic, chopped
1 Tablespoon Chopped Red Onion
½ Jalapeno, seeded and chopped
2 Tomatillos, husked and chopped
Big Handful of Fresh Cilantro
2 Ripe Avocados, chopped
Juice from 1 Lime
Salt and Pepper to Taste
Add the garlic, onion, jalapeno, and tomatillos to a food processor. Pulse a few times until finely chopped.
Scrape down the sides of the food processor. Add in the cilantro, avocados, lime juice, salt, and pepper. Puree until almost smooth but still a little chunky.
Serve with chips.
Preparation time:

10 minutes

Total time:

10 minutes