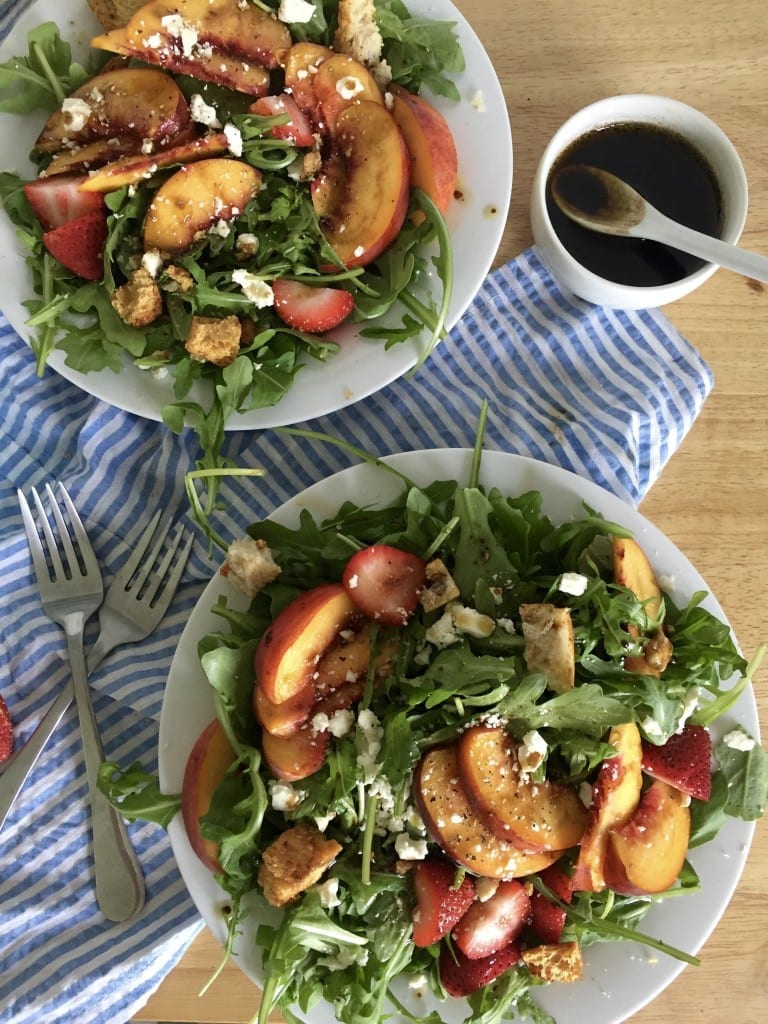 I really wanted to title this post, "See Ya Summer Salad" or "Peace Out Summer Salad" or even "Sayonara Summer Salad." But, since the whole Google machine won't allow people to find a summer-y peach and strawberry salad based upon that title, I had to just go with the straightforward name. Booooring. I know. Sorry. I did stick to my promise of delivering a salad after those beautiful balls last week though. Soooo, you're welcome!
I had this whole plan to say good bye to summer in this post. Like, good bye, summer. I am not going to miss the upper lip sweat that you (plus my old age) have now given to me. Or, good bye summer, thanks for the weird cracks on the bottom of my toes from too much pool time due to your insufferable heat. And so on.
But! I just saw that this week it is supposed to be in the 90's. AGAIN! So, why the heck are we saying "Boi, bye!" to summer if said "Boi will not just go away and let me wear boots and jeans and scarves!" And for the love of God, drink a pumpkin spice latte without the scrutiny of onlookers!!! Seriously?!?!?
(Sip of summer-y Rose break).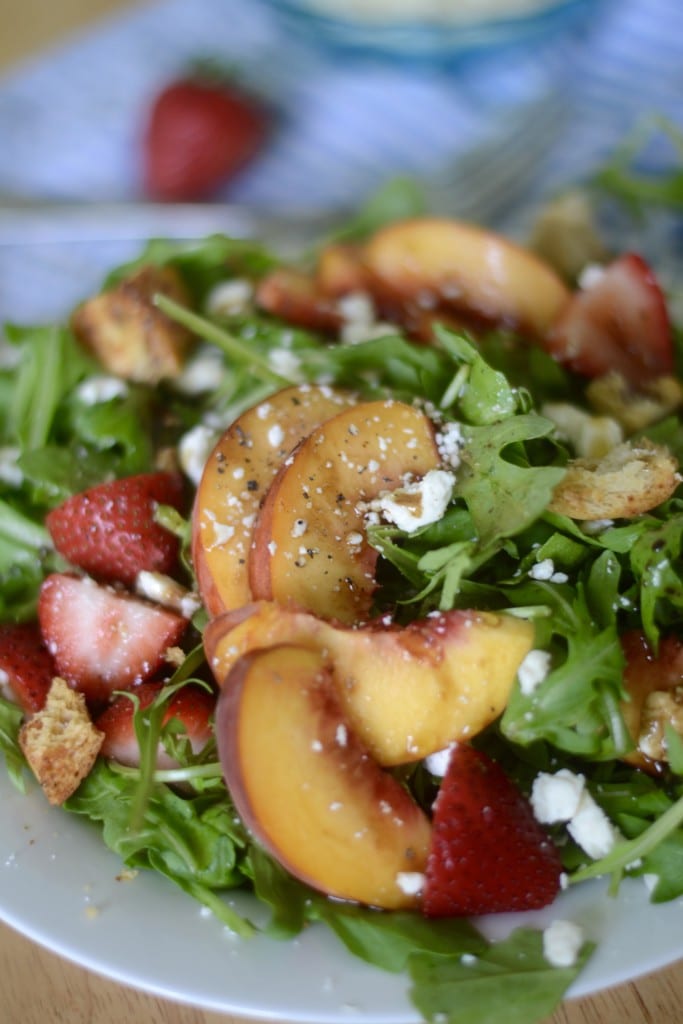 Ahhh… Ok. I am back. I am calm.
We now live down the road from a rather popular pumpkin patch. (Holy alliteration. My husband the english teacher will love this). They have already set up tents, parking fields with ropes and everything, and Halloween zombie decor. Every single day I pass this place on my travels. And every single day I think, "Really?" Like, if you run this place, you could probably wait a month or so before you put out the headless men and zombie dummies, right?
On my travels about my new town, I also pass this one cute little white farm. They have a hand painted sign and a white folding table outside all summer long that says what they are selling. All summer long, I passed this farm. Everyday it read, "peaches." Everyday I was like "YUUUUUMMMM!" But I kept driving because I just kept thinking about how I have no cash on me.
Then, a little lightbulb goes on in my head, and I want to make this salad.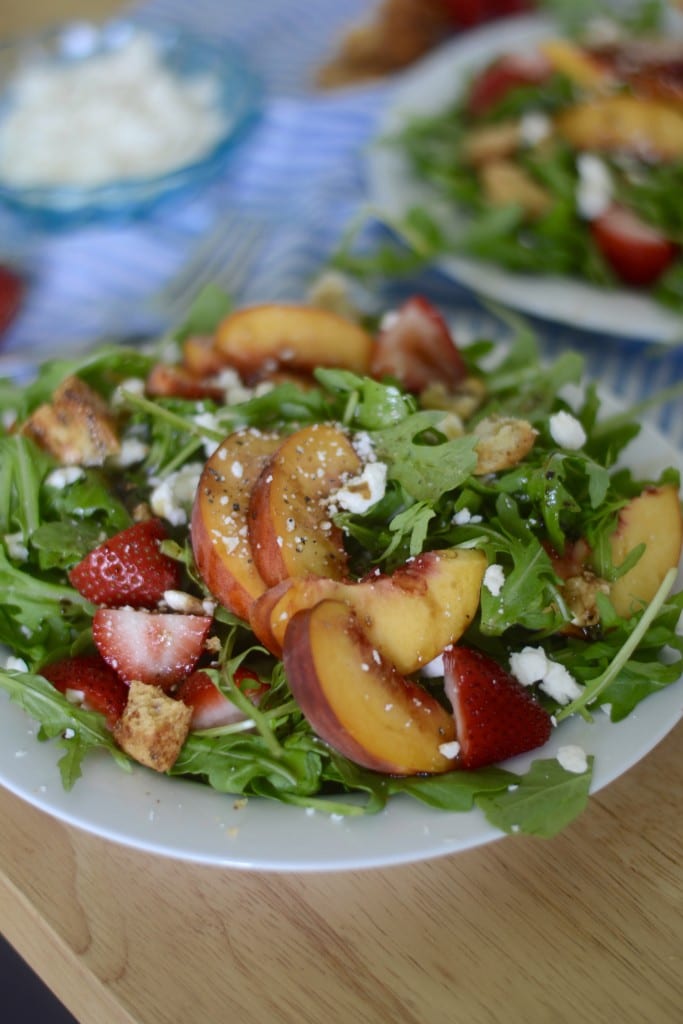 I get my cash money and go for a drive.
Gggggaaaahhhhhh!
NO PEACHES!
The only things written on the sign were fresh eggs, pickles, and tomatoes. Um, WTF farm! Way to play hard to get. You better believe next year I am going to get those dang peaches the first day they are painted on that sign! Instead I had to settle for Trader Joe's peaches that went moldy in like two days so I had to go out and buy expensive ass Whole Foods peaches. Which, they were actually really, really good. I like to tell myself they were better than the white farm peaches, but we won't know that until next summer.
So, go to your grocery store, pay a lot of money for end of season peaches, and make this salad. Say bye to summer so we can all move on to apples and pumpkins.
But not snow. Nope. No snow yet.
Related posts: