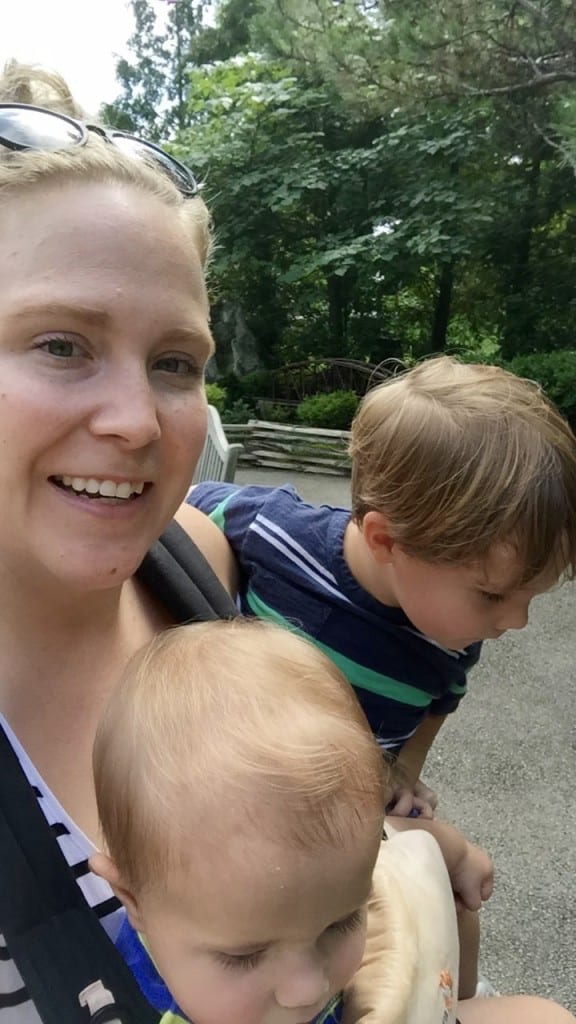 Burrata. I think I could probably put this on every list until the end of time. Unless for some reason I become suddenly allergic. God forbid! But I stuffed some meatballs with burrata like I said I would last week. I also am going to make these burrata stuffed grilled cheese sandwiches. Also, I make this pizza all the dang time!
Pizza. I mean what a perfect transition. This summer we started doing pizza Wednesdays with my family. Whole Foods has a deal, $10 for a large, two topping pizza. We switched our pizza nights to Wednesday for this reason. I am not going to lie; every once in a while I still get the urge to make my own dough. Especially when I see recipes like this for BBQ chicken pizza.

Beat Bugs

. If you don't have kids yet, ignore this. Parents! Are you looking for a show that won't annoy the crap out of you? A show that when your kids sing the songs from each episode you actually don't mind getting them stuck in your head? This is it! The whole show is set to The Beatles songs. I almost died from cuteness overload when Andy started singing Blackbird.
Running. Ok, again, not humblebragging, just trying to keep myself accountable. Now that I can maybe call my fast walking running, I need some good running pants/shorts. Keep in mind I have to deal with belly jiggling and thigh rubbing. Help! Tell me what brands and kinds of clothes you, the running elite, wear.
Bachelor in Paradise. Mike haaaaates this show more than my beloved housewives. I blame my sister-in-law for getting me hooked on this trainwreck. Um, but a few things. Can Amanda and Josh stop making out? Carly and Evan… So weird it works. I miss Daniel. The fact that Wells is juggling this many ladies is really making me not like him. And, does Nick have a lisp? I don't know if I can handle a whole Bachelor season with him as the main dude. Ok, I think I feel better now.
Babies. I am not currently pregnant, but almost everybody I know either just had a baby or is pregnant. Maybe it is this phase in our lives, I dunno. I am fighting off the baby fever with lots of poopy diaper reality checks! I am feeling like a lot of baby showers and sprinkles and gifts are going to need to be purchased soon. I am totally digging this shop. Cheap homemade tissue paper garlands! YAAAASSSS! Even though Jack and Andy's rooms are pretty much decorated, I still have my eye on the blankets from this shop. They would also make a cute welcome to the world present.

No-Bake Salted Caramel Cups

. Still snacking on them even though I made them last weekend. I have been practicing a little self-restraint.
Tomato Based Beverages. I went all summer long without a Bloody Mary. I finally had one last weekend. I was so happy! I am now plotting how I can work Micheladas into a possible Sunday football menu.
Cat & Jack. This is the newest-ish line of kids/baby clothing at Target. I loooove it! Poor Jack hasn't really gotten any new clothes since he was born. I did give in and buy him a set of three footie jammies because they were $9.99!!! You can't beat that!
Fall Wardrobe. Still in search of new clothes for cooler weather! Well I am not going to lie, I perused a LuLaRoe sale. I am trying to stay away from leggings though. Jeans don't lie when you start to gain weight! Just sayin. I found Mindy Mae's Market through Instagram. I want all the clothes!!! I loooove these sweatshirts!
What are you digging lately?