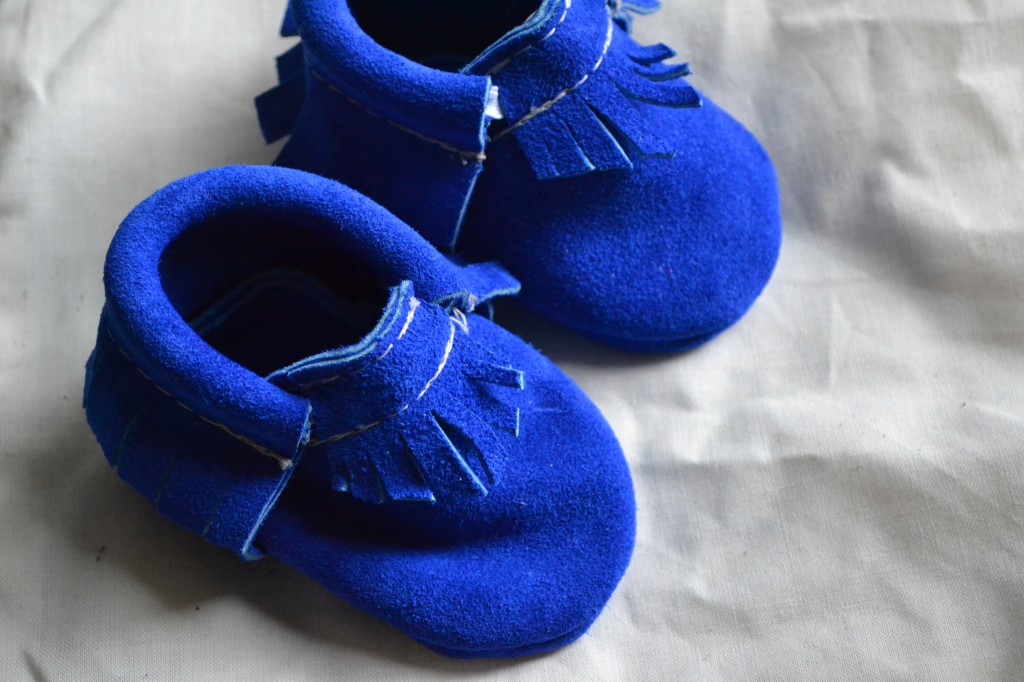 Well, I know we have spoken (in online internet format) about my absentee blogging the past few months and I am here to explain why. Mike and I are expecting our first child!!! I am pregnant! I am with child…. PS I totally hate that phrase.
But, yes, come early December, Mike and I will be blessed with a little baby boy, hence the cutest blue suede moccasins. I am about 20 weeks along and so far so good! We are super excited and have already begun the nesting process, much to Mike's dismay, by painting and hanging curtains in the little guy's room.
I felt bad keeping this from you guys. Truly, I did. Now we are all in on the secret, so stay tuned for more updates as Mike and I head into a scary, nerve-wracking, and amazing life-changing adventure. I promise I won't share pictures of my bare belly or too much gross pregnancy related detail.
The rest of this week I will be MIA, again. Mike and I are headed to Wisconsin with his family for a few days and then I will be attending BlogHer Conference in Chicago over the weekend. I will be back with more recipes next week. And, if you are a blogger that will be at the conference, hit me up! I would love to network with you!