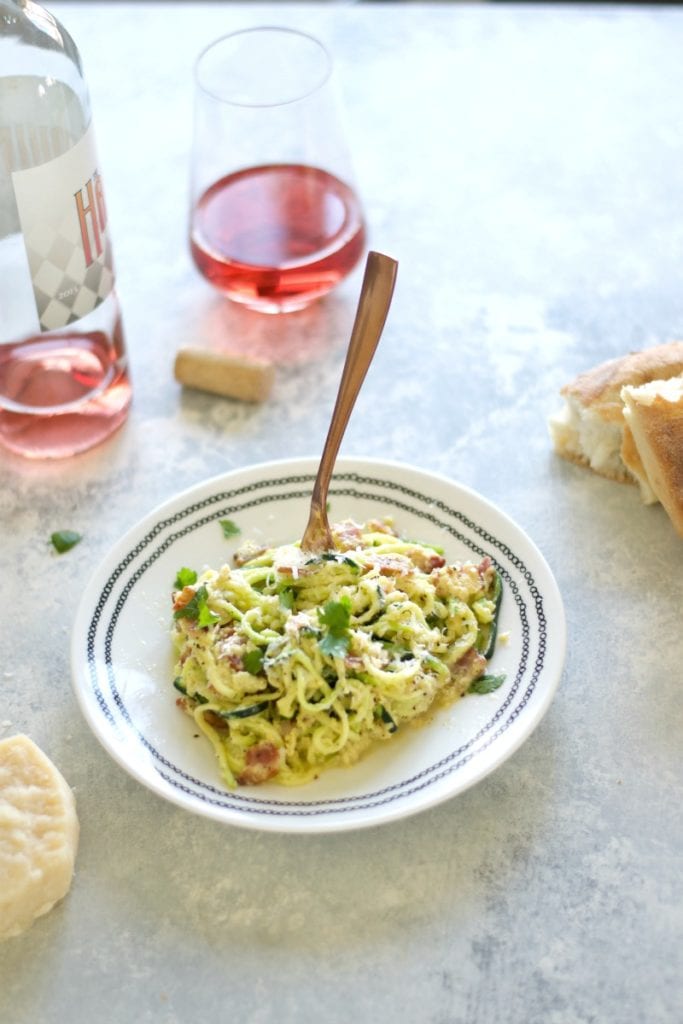 Can I ask you something? Wait. That doesn't count. Here is my real question. Do you know how hard it is to stay awake past 10:30pm as a 33-year-old mother to two toddlers? It's hard. After I get released from Andy's room at like 9pm, starting a movie that lasts 2 and a half hours, is not one of my favorite things. Staying up that late, even minus alcohol, has repercussions the next day. Lowered tolerance of toddler shenanigans and bouts of falling asleep while standing up are some of the side effects.
When I pick a movie to watch that late at night, you know it has to be a good one for me to willingly dive into all the consequences that are going to come the next day.
This past week, Mike and I watched the newest Star Wars movie, Rogue One. Before I go any further, there are major major SPOILERS ahead. If you plan on seeing the movie and don't want me to ruin everything for you. STOP READING.
Once again…. SPOILERS!
I am vaguely familiar with the Star Wars franchise. I know that Leia steals the plans to the Death Star. When I saw this movie was about a rogue group of resistance members, I kind of paused to think twice. If Leia gets the plans, then what do these people have to do with it? Also, maybe Leia is working with them. Ok, let's watch it.
Right off the bat, tears. Mom dead, dad taken, and little girl running for her life. Great.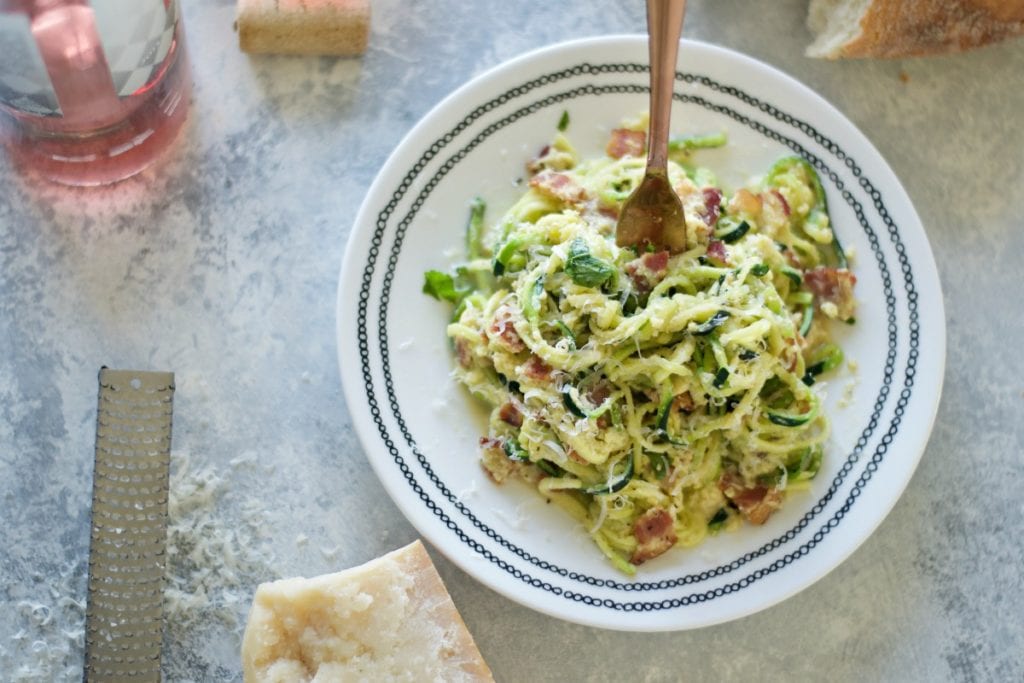 The movie hooked me. It duped me. It made me hope against all odds that this group would succeed. Nope! Every single one of the Rogue One resistance group dies! They all die. And they die slowly. Like, one every 15-30 minutes. The last hour of the movie I pretty much just bawled my eyes out.
The whole time I was watching this I just kept thinking, "Why did I stay up until midnight for this?"
The good thing about crying for that long is that it gets you really tired so I went right to sleep the second my head hit the pillow.
All the next day, I was just soooo mad. I kept telling Mike how we squandered our late night… For like the next two days. Don't get me wrong, it was a good movie. Just so heartbreaking. Since, I was still stuck thinking about this movie at dinner time, I needed something easy and quick. Thank goodness for the package of zucchini noodles I scooped up at Whole Foods. They cook up in a minute. You don't want to cook them longer than that because they get soggy and start releasing more liquid. Not good for that creamy carbonara sauce consistency. And, I haven't bought a spiralizer yet. My fam just isn't that into veggies so I just think it would be another big thing in my pantry.
If you have a spiralizer, good for you, save some money by just buying a large zucchini. This recipe will definitely feed two angry and hungry adults. OMG I just saw a commercial for the Rogue One DVD on TV as I was typing and literally glared at it. Guess I am still mad.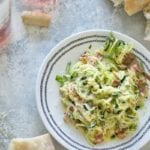 Zucchini Noodle Carbonara
Creamy cheesy sauce over crisp zucchini noodles with lots of bacon and freshly ground black pepper.
Ingredients
5

Slices

of Bacon

diced

2

Cloves

of Garlic

minced

2

Large Eggs

1/2

Cup

Freshly Grated Parmesan Cheese

Salt and Pepper to taste

Fresh Chopped Flat-leaf Parsley

for garnish
Instructions
Heat a large skillet over medium/high for two minutes. Add bacon and cook until crispy, about 7-10 minutes.

Mix the eggs and cheese together in a small mixing bowl. Set off to the side.

After the bacon has been cooked, remove it from the pan using a slotted spoon. Drain off about 3/4 of the bacon fat leaving just a little in the pan. Reduce the heat to low.

Add the garlic and zucchini noodles. Use tongs to toss the noodles for about 2 minutes until they start to deepen in color.

Add the egg mixture along with salt and a good amount of freshly ground black pepper. Work quickly to continually toss the noodles in the sauce.

Add the bacon back in and continue to toss and turn until the sauce is creamy and cooked through, about 3 minutes.

Cut the noodles a few times using kitchen scissors. Portion into two large servings. Top with more cheese and parsley.