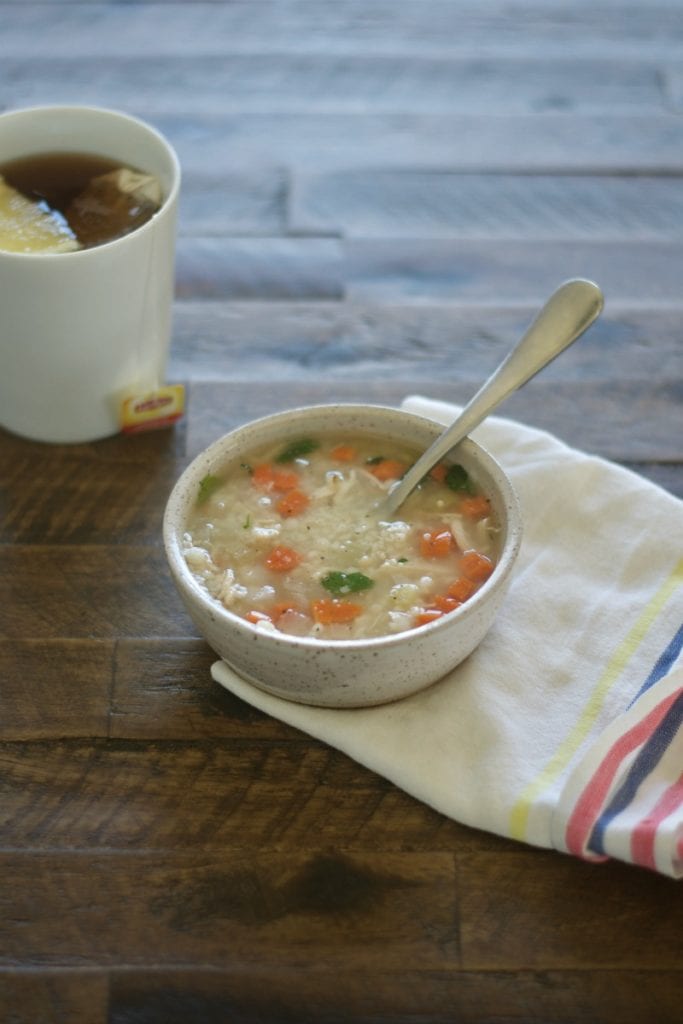 This week is Mike's Spring Break. Woo hoo, Spring Break! It is a balmy 36 degrees here. Instead of having fruit in our beers on the deck, we are cooped up inside as it glooms and dooms on our parade. This is the kind of wether that  makes people sick. That in between weather is the worst. So, chicken and couscous soup it is!
I am sure once Mike goes back to school, the weather will perk up. I will then want to shoot myself in the foot because I will be stuck with two kids outside all day long. I will most likely be wishing for rain so we can get back into the confines of the basement.
I really wouldn't be wishing for that if, number one, we had a fence. Fence is coming for this summer, luckily. Number two, my kids are friggen fast. Mike and I often wonder if they are really fast, like, future track star fast. Or if they just seem fast because we are old and slow?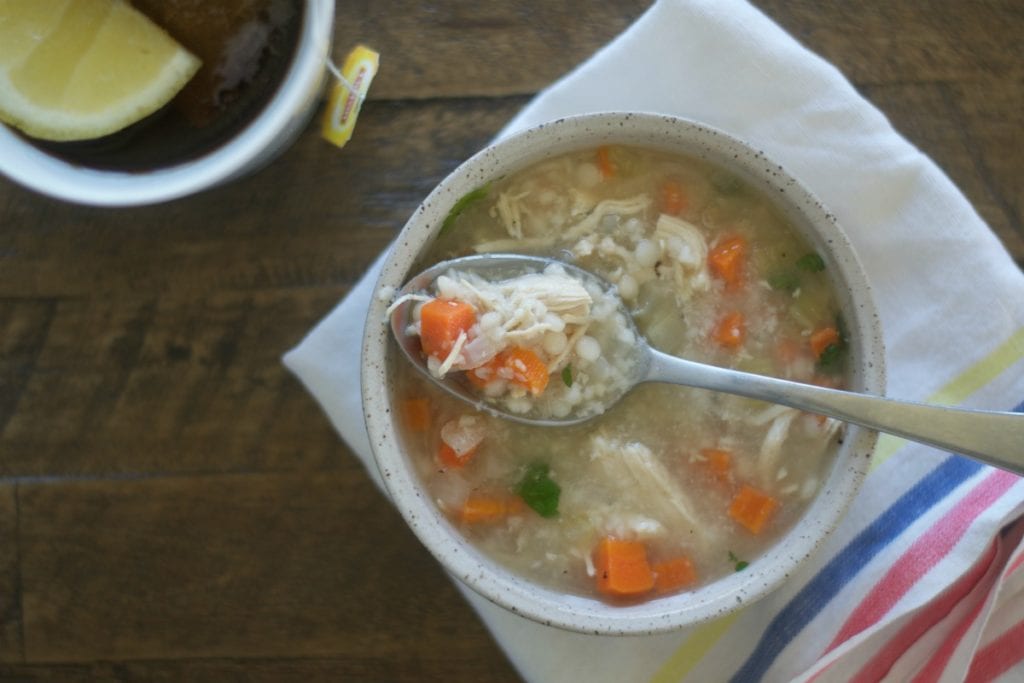 Even though Mike is off from school, he still has baseball. Since springtime in the Chicagoland area sucks, his schedule is up in the air. I needed meals that could be thrown together quickly in case his game gets cancelled or he comes home soaked from a rain out.
Soup in the slow cooker to the rescue!
Sometimes, you think you are going to just do your chicken noodle soup in the slow cooker aaand then you look in the pantry and don't have egg noodles. Yeah… oops. Grocery shopping with kids is awful That is another story for another blog post.
I switched it up and threw in some little Israeli Couscous for the last 30 minutes of the cook time and it was perfect! A lighter springtime version of chicken noodle soup.
Now, if only I could have remembered some crusty bread. Ugh!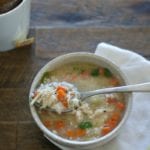 Slow Cooker Chicken Couscous Soup
Lighter version of a classic chicken noodle soup using couscous instead of noodles.
Ingredients
2

Large Boneless Skinless Chicken Breasts

1/3

Yellow Onion

diced

2

Carrots

diced

2

Celery Stalks

diced

32

Ounces

Low-Sodium Chicken Stock

1

Cup

of Water

1

Bay Leaf

3/4

Cup

Israeli Couscous

1

Tablespoon

Salt

1/2

Teaspoon

fresh Cracked Black Pepper

2

Tablespoons

Chopped Fresh Parsley
Instructions
Add the chicken, celery, carrot, onion, bay leaf, salt, pepper, water, and stock to the slow cooker. Cover with lid. Set to high for 3 hours or low for 6 hours.

30 minutes before the cooking time is up, add the couscous. Cook until tender and puffed.

Remove chicken breasts. Shred using two forks. Add back to the slow cooker.

Remove the bay leaf. Add in the parsley, stir to combine.

Season with more salt and pepper if needed. Serve right away with warm crusty bread.