The hit of my summer has been Friday fish fry with this super simple beer battered cod. It's light, crispy, and cooks up quickly. Beer battered cod can be different every single time if you use a different beer.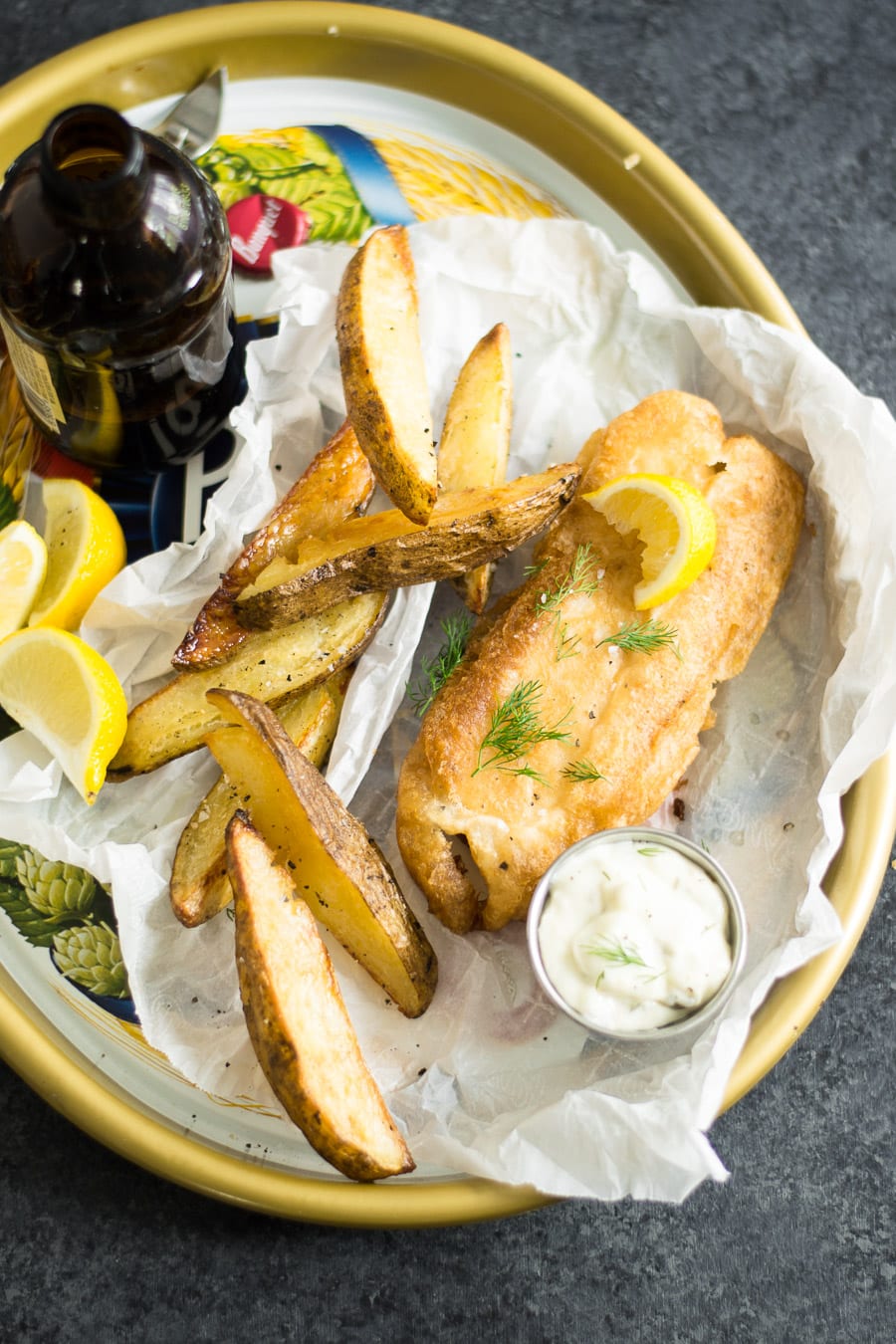 Friday fish fry on a Thursday. I post this in hopes that you will have time to buy all your ingredients today and then make a good old beer battered cod tomorrow on actual Friday!
See? It makes sense.
While Ashleigh, Melissa, and I were in Milwaukee, we noticed a lot of places doing a Friday fish fry. The most notable was Lakefront Brewery. The beer batter was light, crispy, and hoppy–everything you want in a beer battered cod.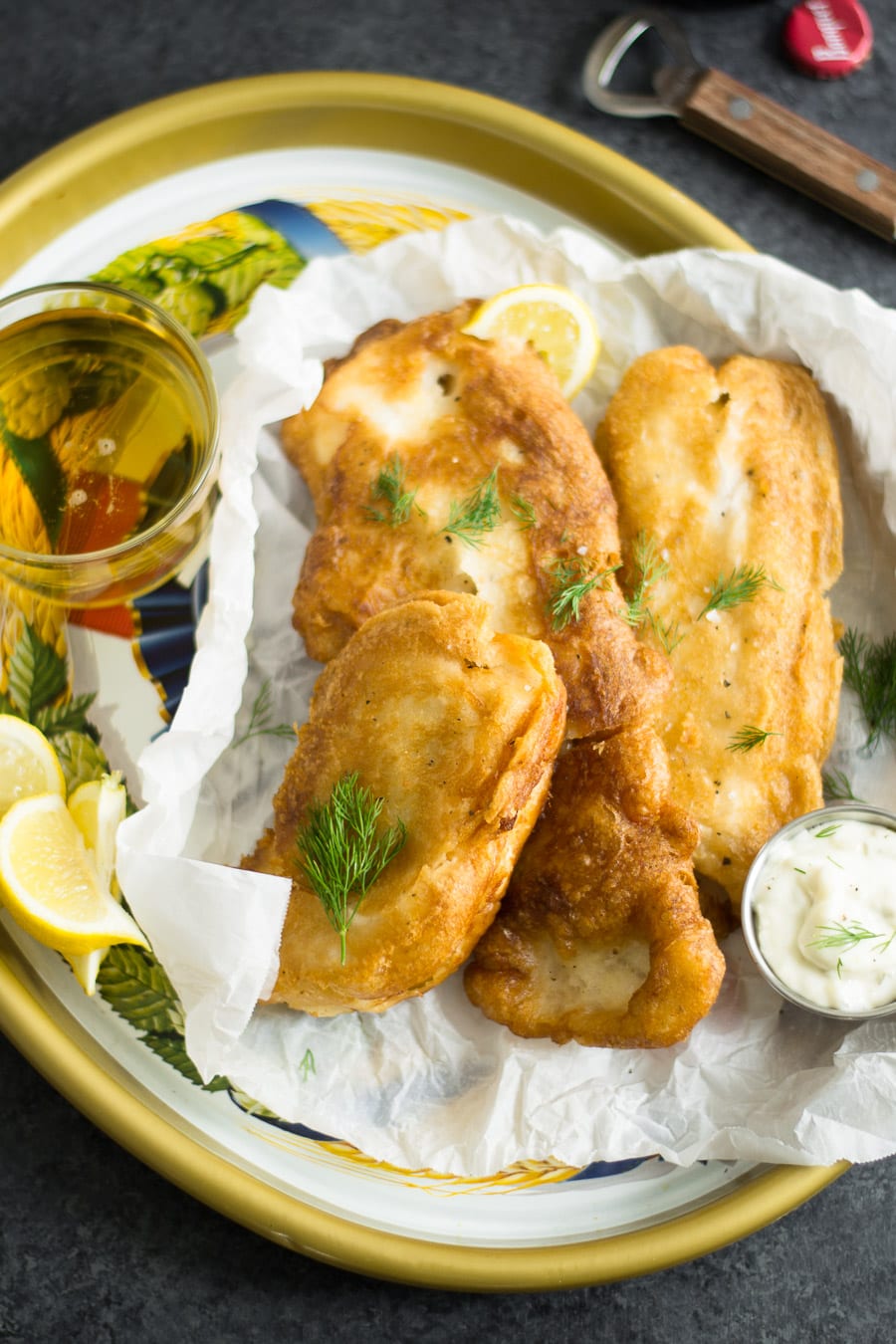 I know most people associate Friday and fish with Lent, but no! It is a great summer hanging out dish too. Three big pieces of cod, simply seasoned, and then battered and fried can feed a small dinner party. Add in some good beers and maybe a little campfire hang out afterwards.
The reason for me posting this recipe at the end of summer is because this recipe can easily transition to a fall recipe. I think that this beer batter would go perfectly with an Oktoberfest beer and menu.
Think about it now…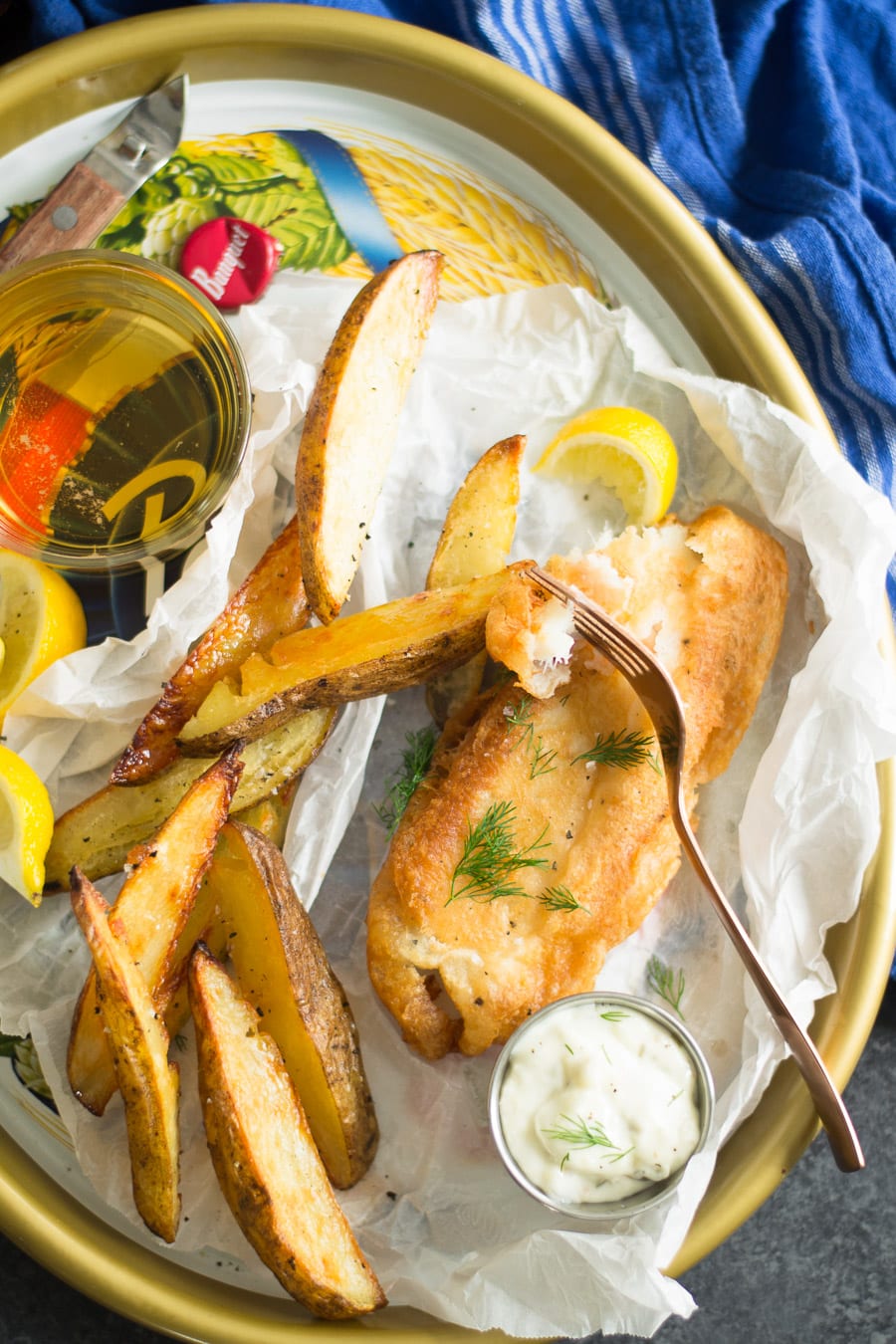 A crisp fall day, an amber colored spicy beer, fresh cooked fish, a fire, maybe some soft pretzels and beer cheese??? I know you can see this scenario in your near future too. Sounds lovely to me too!
Now, until we can get the weather to cooperate or at least until September 22nd, we can still call this a summer fish fry.
Also, I don't want you guys to get freaked out over the term "fried." It isn't a deep fry so you don't need a lot of oil. It is a shallow fry, think like chicken piccata. The fish cooks up quick too, so you won't be dealing with hot oil for too long.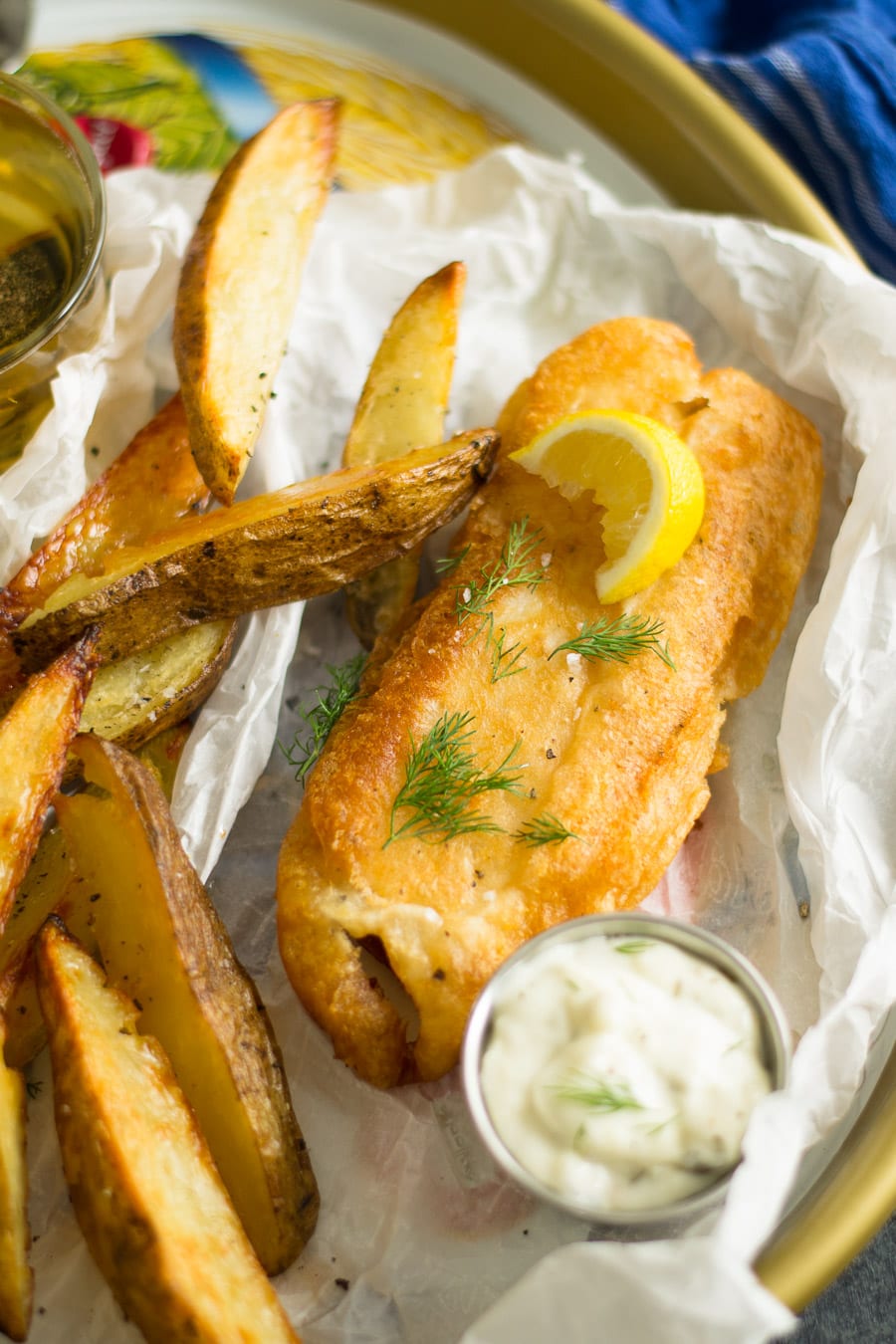 Ok guys, let's do this. Let's fry up some fish tomorrow and rejoice that after like three Mondays, it is finally Friday! Beer battered cod for all!
And beers too of course!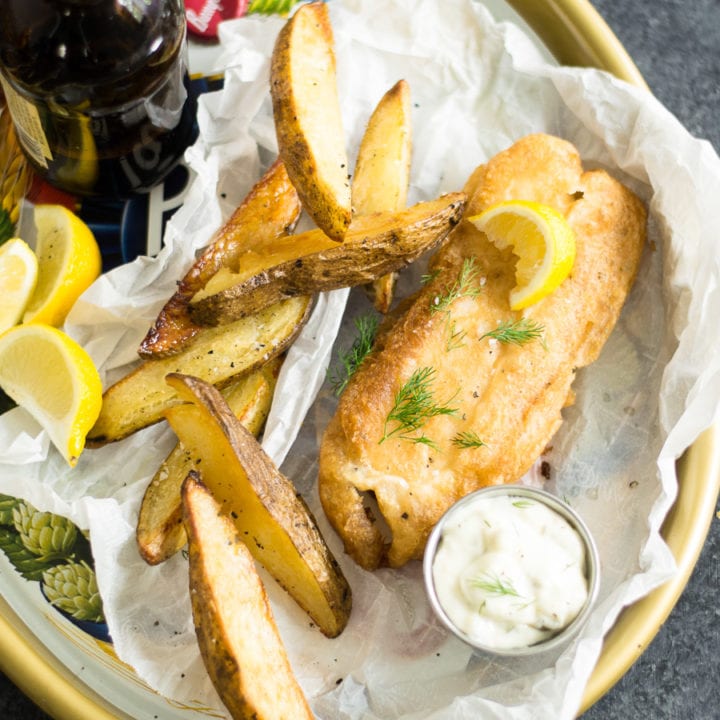 Friday Fish Fry: Beer Battered Cod
Yield: 3 pieces

Prep Time: 7 minutes

Active Time: 8 minutes

Total Time: 15 minutes

Light and crispy beer battered cod, simply seasoned and pan fried.
Ingredients
3 pieces of cod
salt and pepper
1 cup all-purpose flour, plus more for dusting the fish
1 cup beer, any ale as long as it isn't fruity
2 teaspoons baking powder
1/2 tsp mustard powder
canola oil, for frying
Instructions
Pat each piece of fish dry with a dish towel or paper towel.
Season the fish with salt and pepper. Lightly dust each side of each fillet with flour, rub the flour into the fish.
Add an inch of oil to a heavy-bottomed medium/large frying pan. Heat over medium/high heat until the temperature is about 375 degrees F.
In a medium mixing bowl, whisk together the flour, beer, baking powder, mustard powder, and a pinch of salt and pepper.
Once the oil is to temperature, dredge one piece of fish into the batter at a time, letting the excess batter drip off.
Fry each piece of fish for 4 minutes per side. Once the first piece is into the oil, you can bread the other two and add them to the batter as well.
After the fish is fried transfer it to a paper towel or a wire rack to drain.
beer batter recipe adapted from tastemade